Colour is such a hot topic when it comes to fashion and a lot of us so easily gravitate towards neutrals. However adding a little colour to your wardrobe will give it that fun and finished look.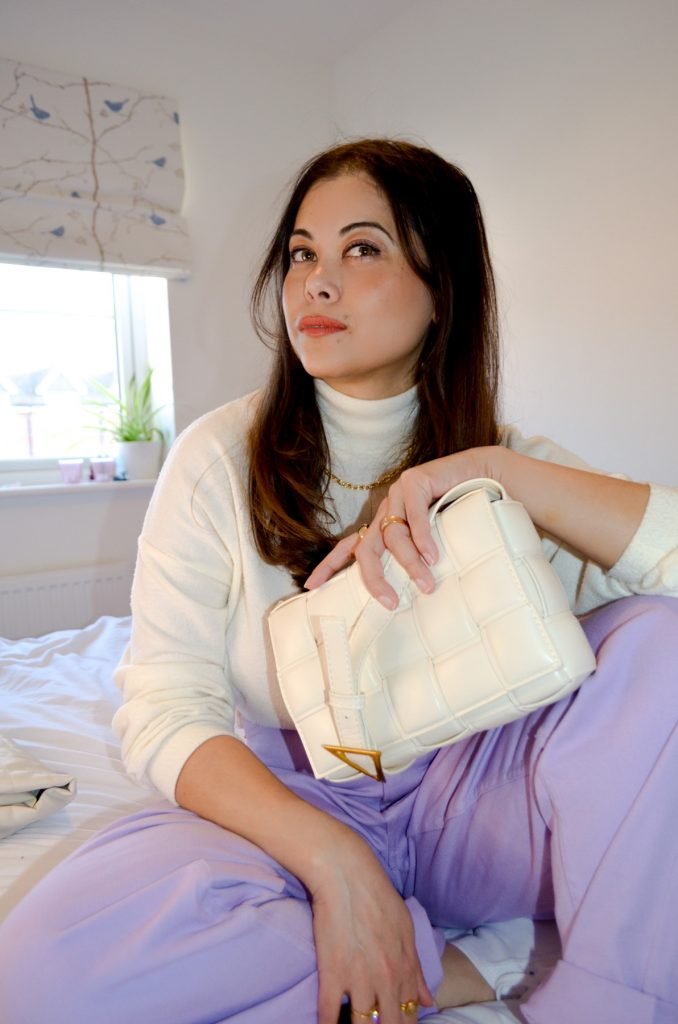 I wrote a post recently about styling sorbet shades and in it I showed you how you can be really bold and put more than 2 colours together but in this post, I want to tone it down slightly by mixing neutrals and a single colour.
I am sticking to pastels because that is true to my style and it is very much the 'it' thing right now. But you can go with any colour you love. I adore the colour of these twill mom jeans. The lavender is so pleasing to the eye.
When trying to add colour to a neutral outfit I always like to do this trick where you close your eyes and think of the first neutral colour scheme that comes to your mind. It could be all dark (black or brown) or light (Cream, Ivory, beige or white). I then go with those base colours and add another colour where appropriate. I must say I have been gravitating more towards light neutrals lately.
In this case I chose to wear my lavender mom jeans which basically gives me all the colour I need. I have then balanced everything else with my neutrals. Keeping the accessories clean simple too.
However if you still gravitate towards wearing an all neutral outfit with beige or camel and white or an all black or brown outfit you could still add a little pop of colour with your accessories. Think of a colourful scarf, or a nice pop of red heels and red lips on an all black outfit, or Just carrying a contrast colour bag.
This is proof that there are so many ways you could be spring ready and it doesn't have to involve florals. What do you think?
Florals for spring? Groundbreaking – Miranda Priestly ~ Devil Wears Prada
I hope that you enjoyed my post today and I will be back next week with a fun recipe for you all because I haven't shared one in a while. So see you soon Xx