London in any season is a delight, but London at Christmas is magical. You can go anywhere, but you will always find yourself coming back here for the sheer merriment and the atmosphere this city brings. No one does it better than London and you have to just be there to feel it. With all its independent bars and restaurants, luxury and independent shops, it's hard to miss the festivities. I just want to pen down some of my favourite moments from our staycation and hopefully, that will give you some inspiration for your own trip there.
We live in such uncertain times that it's hard to decide where to go on holiday, even if you book somewhere you can't get excited about it unless the plane has taken off! Even then, you don't know, rules can change overnight these days. This is why I planned a quick getaway to Chelsea, London, so if anything we could always hop on a train back home if things got worse. And let me tell you, this has been the best decision ever. I had never seen London at Christmas before, so this was a marvellous journey.
From a content creators point of view, I got a lot of stuff done in the 2 days we were there, so do take a little trip down my Instagram page in the coming days to check out all my latest reels where I take you around Chelsea, Belgravia, Soho, and Covent Garden area. So let's dive into it, shall we?
A guide to London's most instagrammable places during Christmas (part 1)
Here is my little guide to some of the most Instagrammed places in London. These are incredible all year round but have a special touch when it comes to Christmas time, all through November until the new year. I am writing this post in 2 parts because it will be a long read otherwise.
Duke of York Square, Chelsea.
Duke of York Square sits in the heart of Chelsea and is a popular plaza with about 30 chic stores and plenty of independent restaurants and eateries. The closest tube station to here is Sloane Square.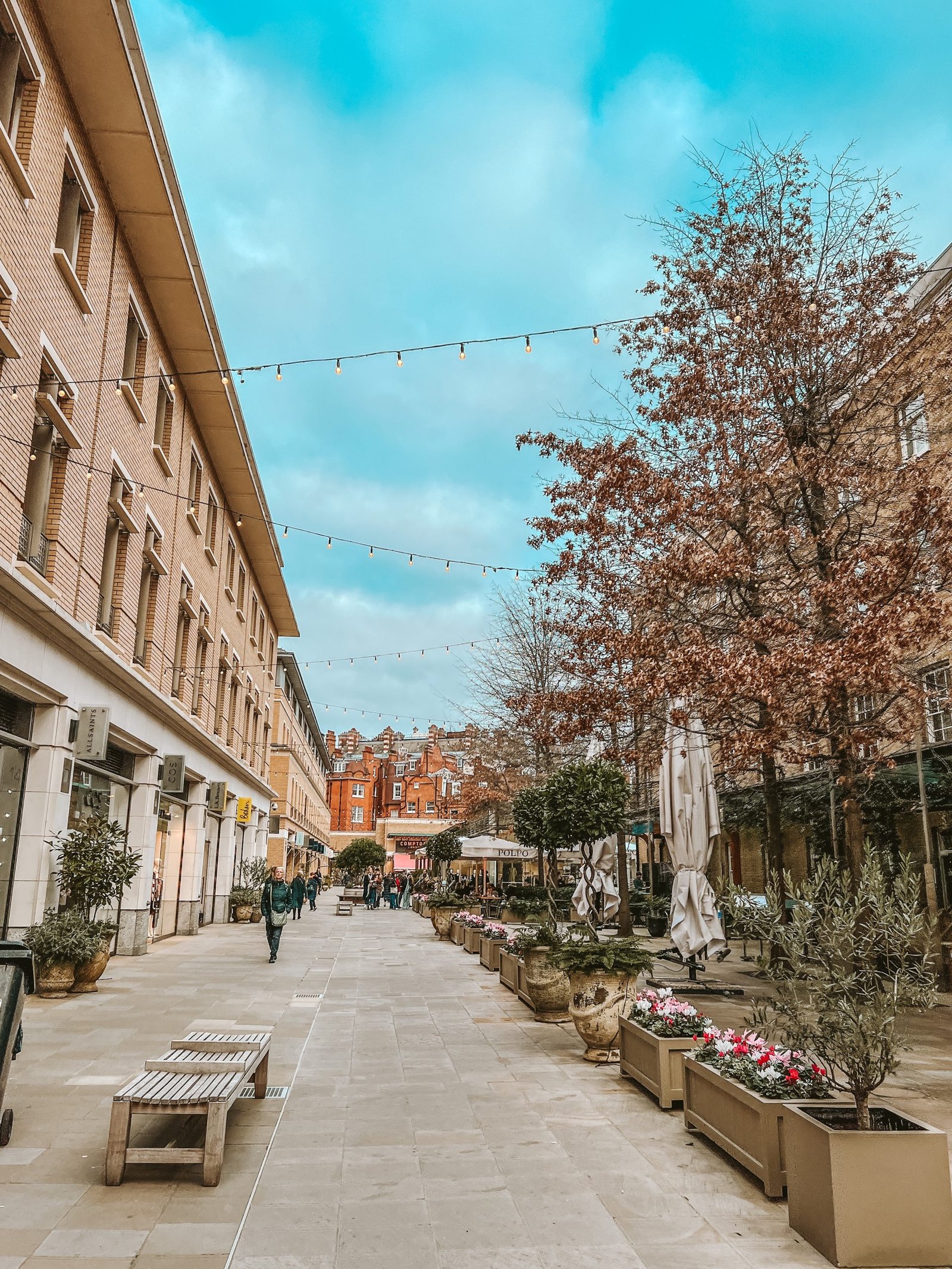 It also houses Chelsea's very own Saatchi Gallery which has some really modern and contemporary art installations. Many of the events are free to see and some are reasonably priced to see. Every year at Christmas the whole square is lit up and they have the prettiest Christmas arches and decorations to see.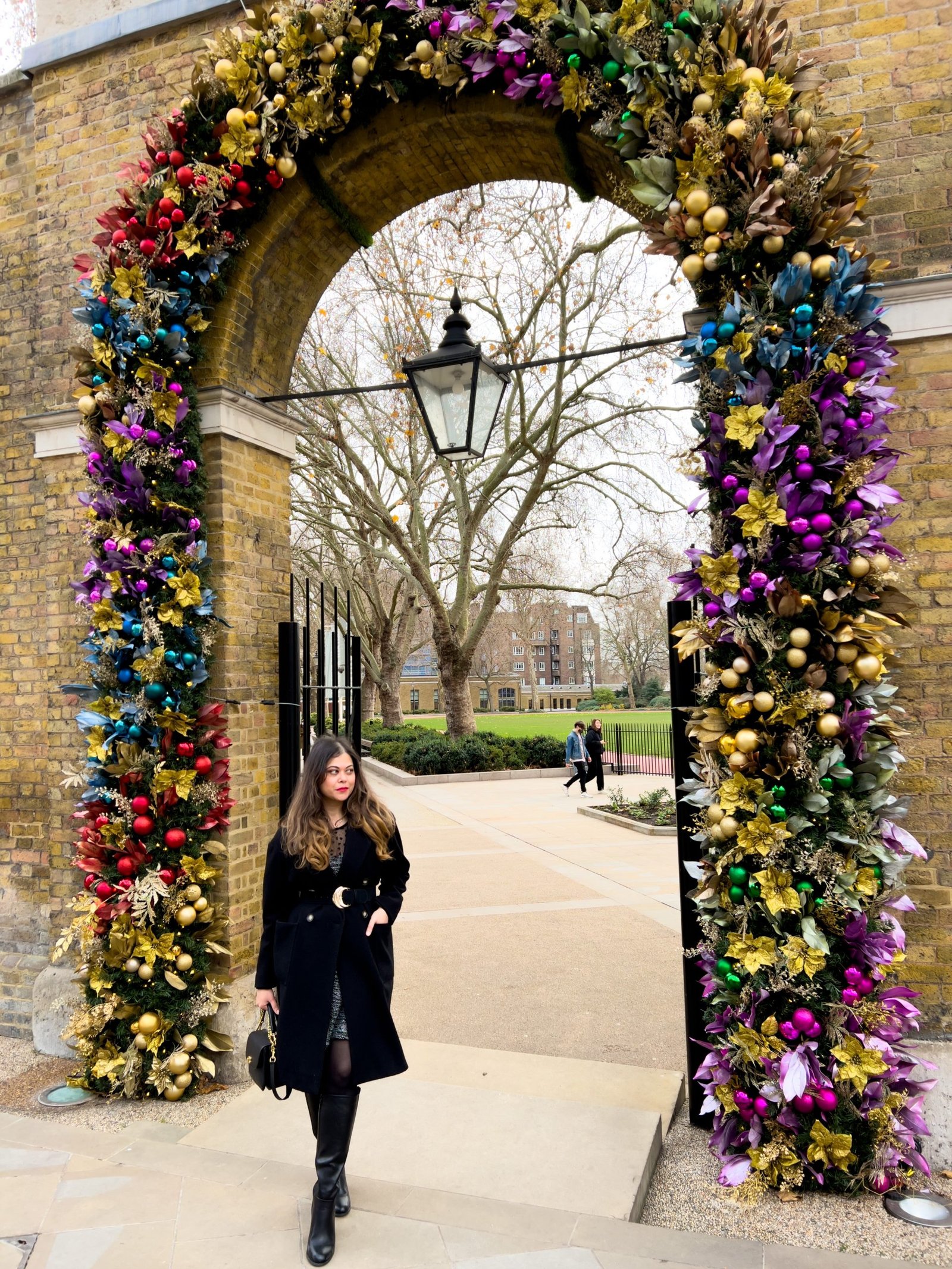 The arch at Duke of York Square is very much festive this time around. You will need to be patient with content creation around here.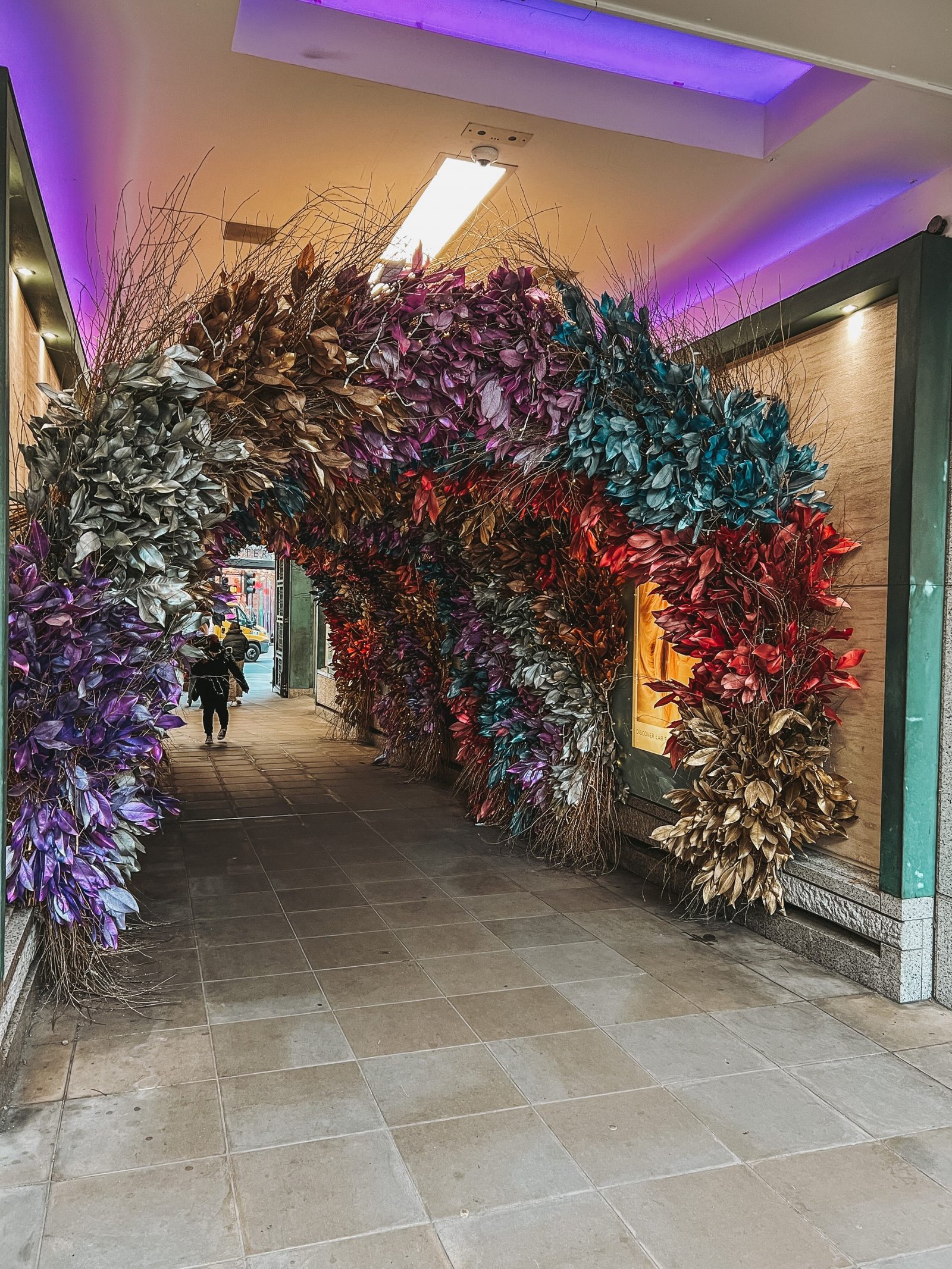 Don't miss the square's very own tree which is right in front of the arch at Saatchi gallery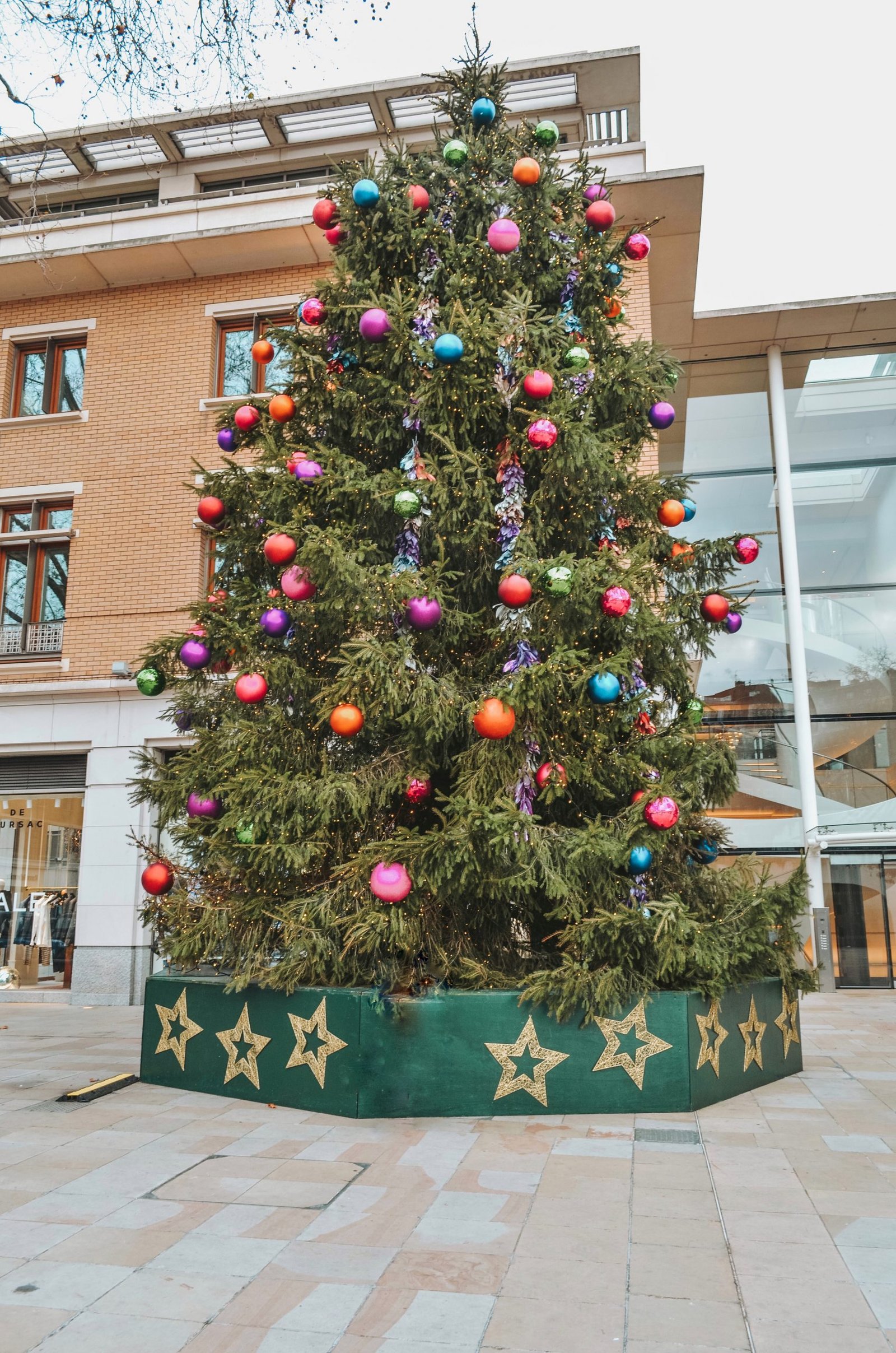 Kings Road Chelsea sign
Right around Royal Avenue on Kings Road in Chelsea, you will find the following lights which spell out the name of the road. This is another popular spot for Instagram content creators. It is not as busy as Duke of York. But there are some pretty houses to see down Royal Avenue.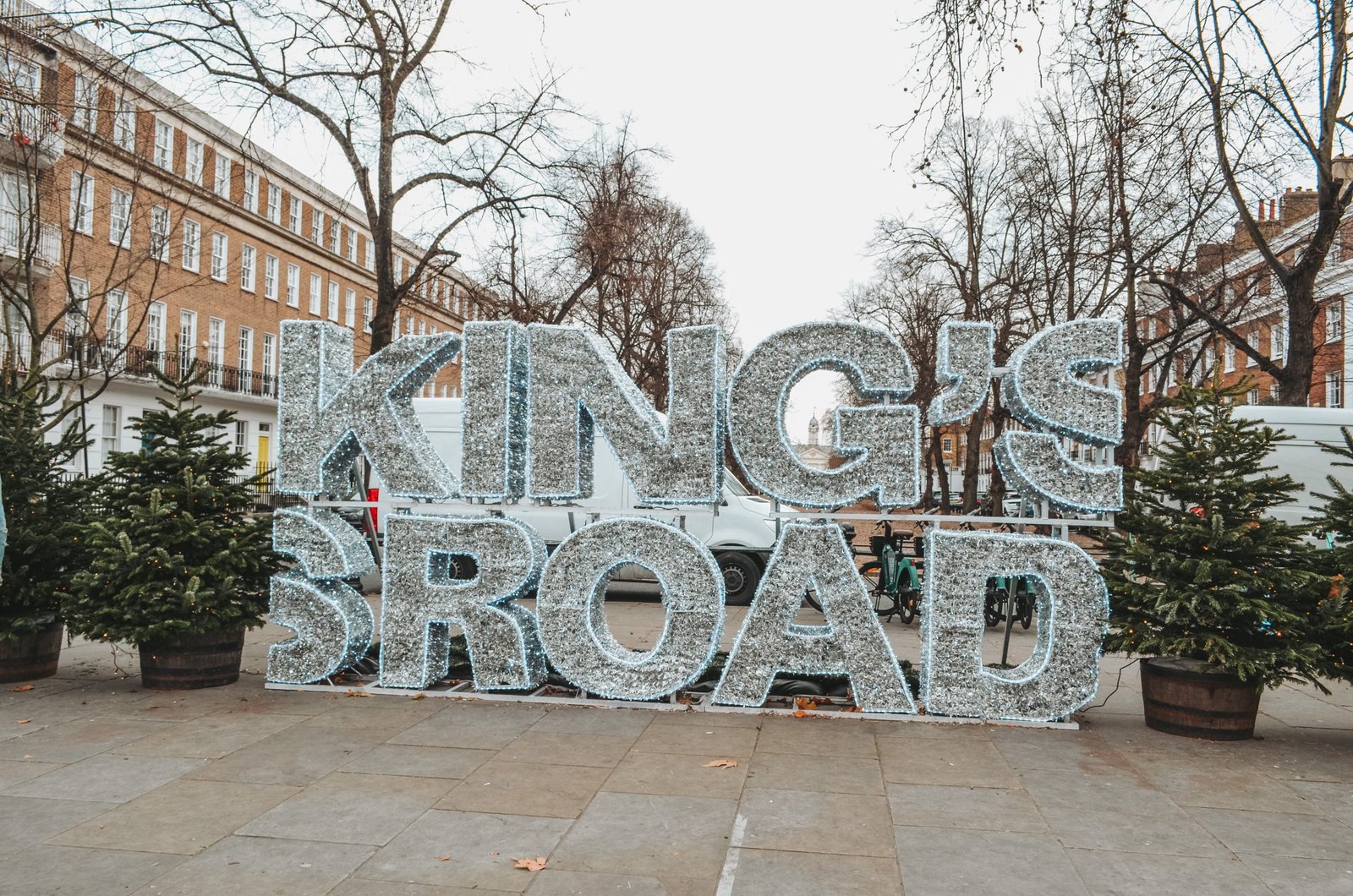 Peggy Porschen, Kings Road
Peggy Porschen at King's Road has much more room to sit than its Belgravia branch. If you are looking to have their famous afternoon tea, get yourself to the King's Road branch preferably on a weekday.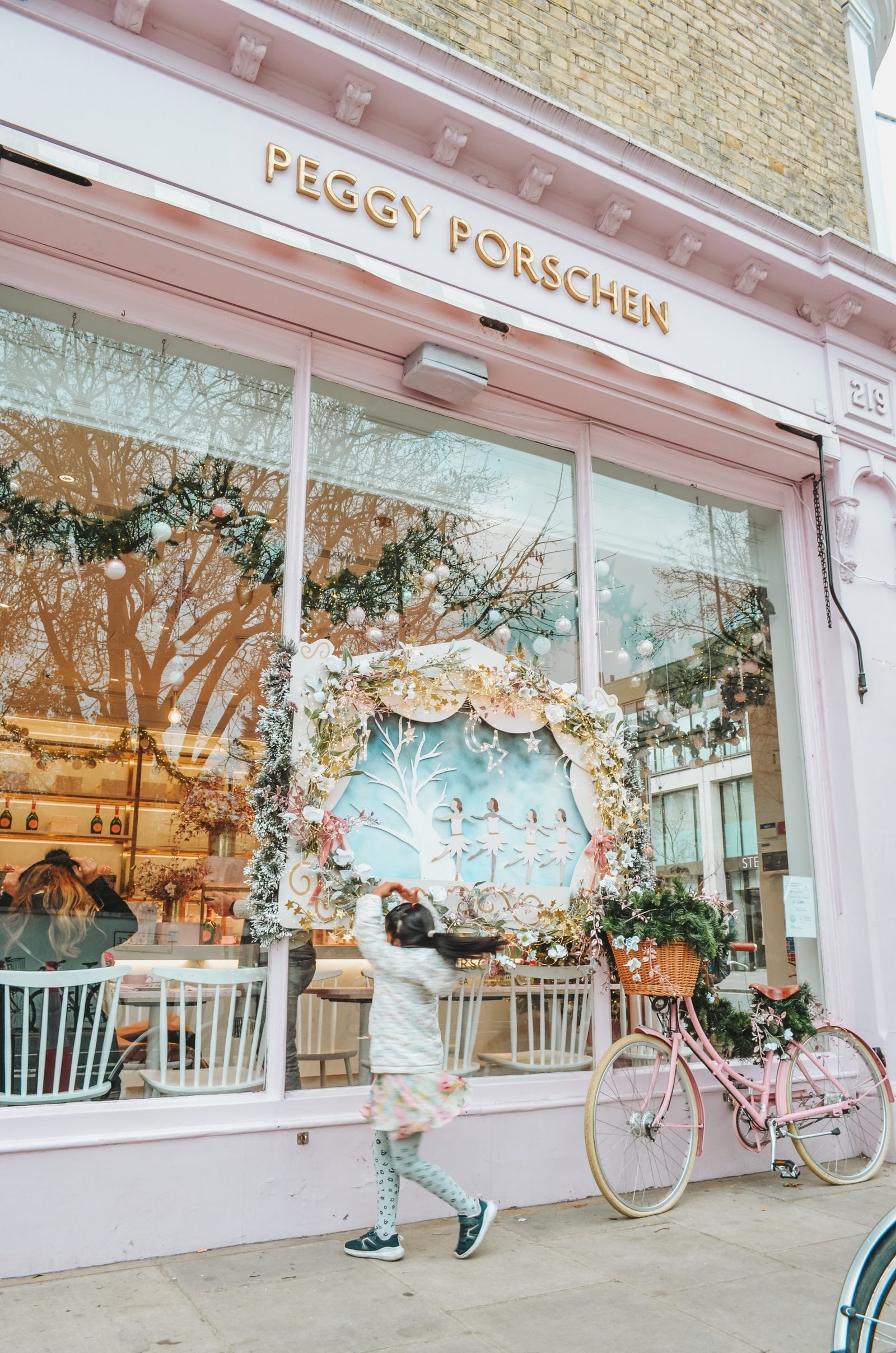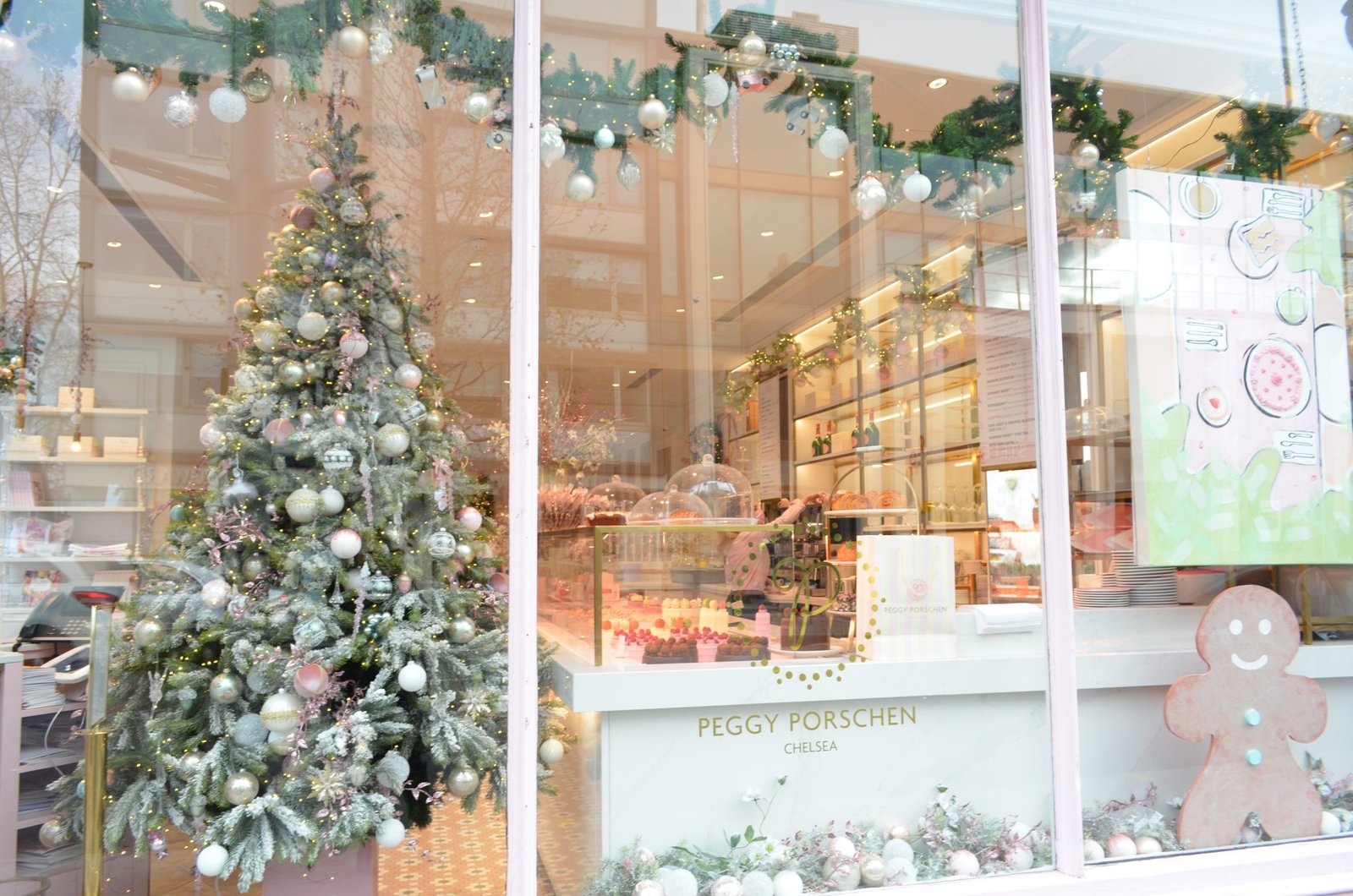 I believe the decor at the Belgravia Peggy Porschen was much better than the one at Kings Road. While both are pretty much similar, the one at Belgravia seems to be better placed. Here is a photo below. What do you think? You can check out my previous post for more information on the Belgravia branch.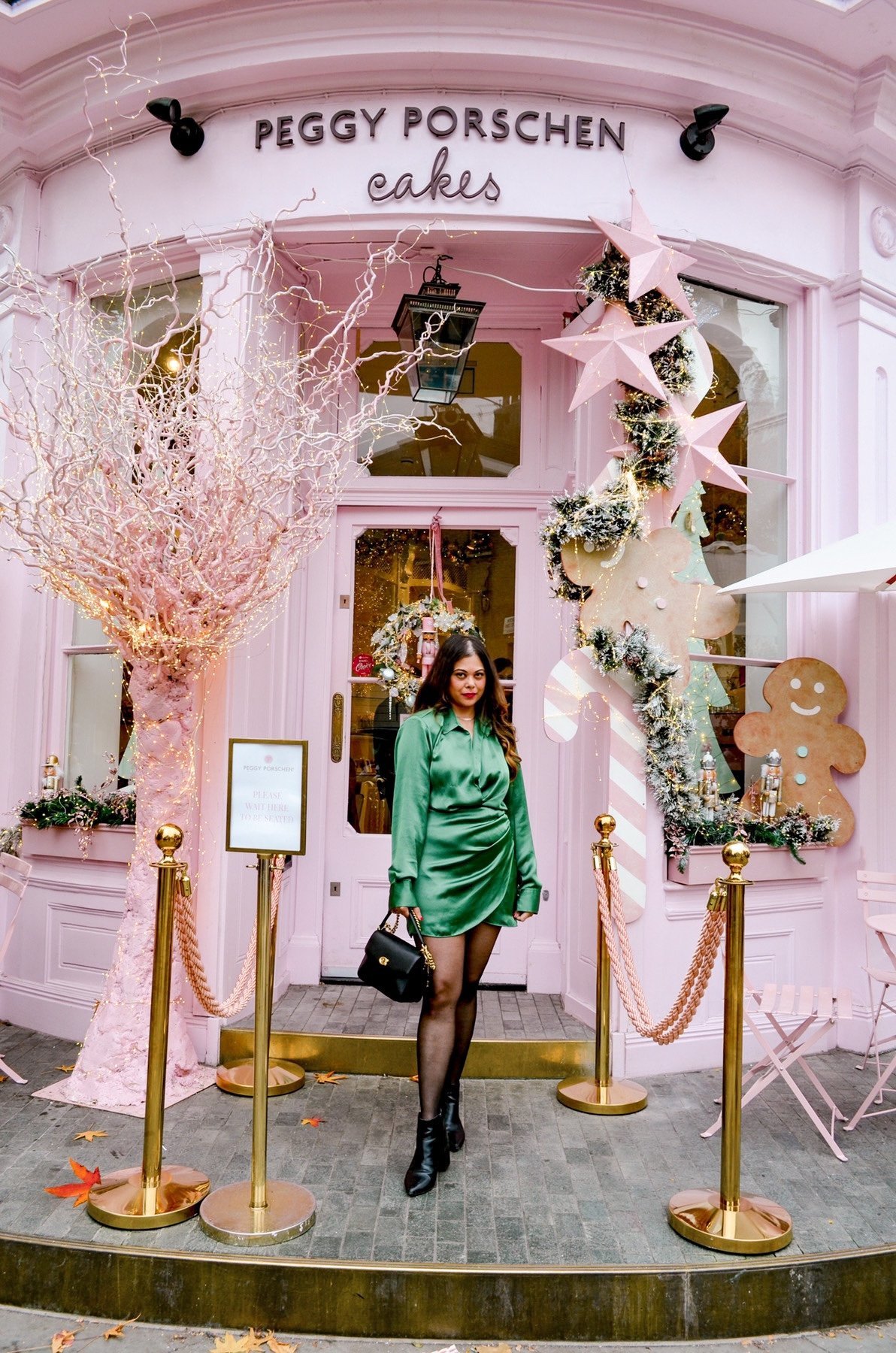 The Ivy Chelsea Garden
Just further up from Peggy Porschen along Kings Road is the Ivy Chelsea Garden restaurant, which serves all-day contemporary British cuisine and is a very popular spot to eat and also to take pictures. That is because they have an amazing display to share every year. And this year it was a spectacular display inspired by the Grinch!
Covent Garden
(Underground connection – Covent garden)
Covent Garden has to be one of my favourite places to visit during Christmas in London. The market and most shops open at 10am but you can still get there early for pictures. It is an ideal spot to meet friends and family, drink a bit of mulled wine and have a relaxing time along with some shopping.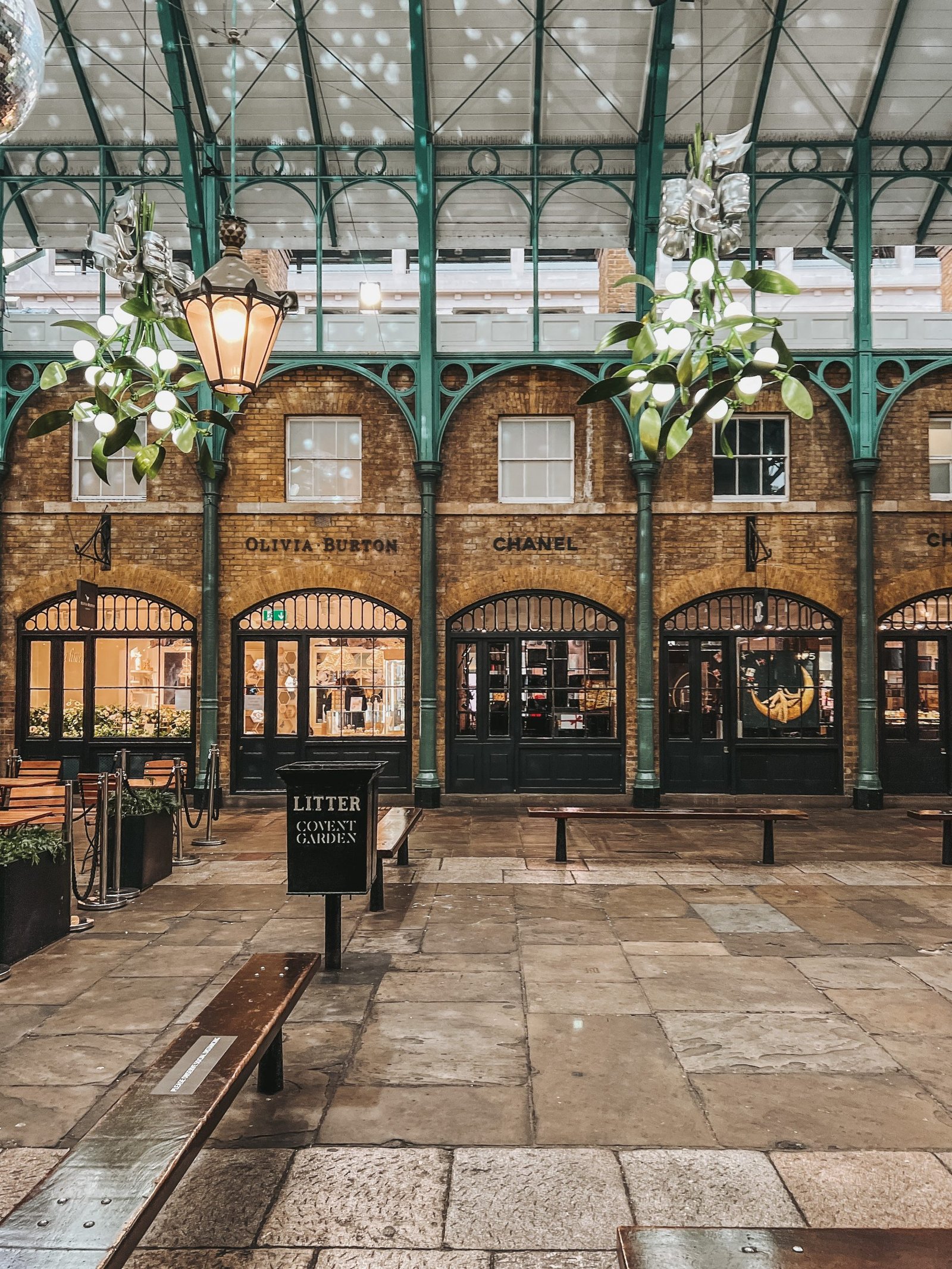 There are so many sections within the square that are Instagram worthy and over the Christmas period, it transforms itself into a winter wonderland complete with light installations and decoration installations sponsored by various places. This year we had Lego installations and Disney Frozen West End musical installations that were a hit with the kids.
The shopping is incredible at Covent garden, you have all your favourite luxury brands and more out there in one place! There are also lots of options to eat at Covent Garden. One of my favourites is Buns and Buns.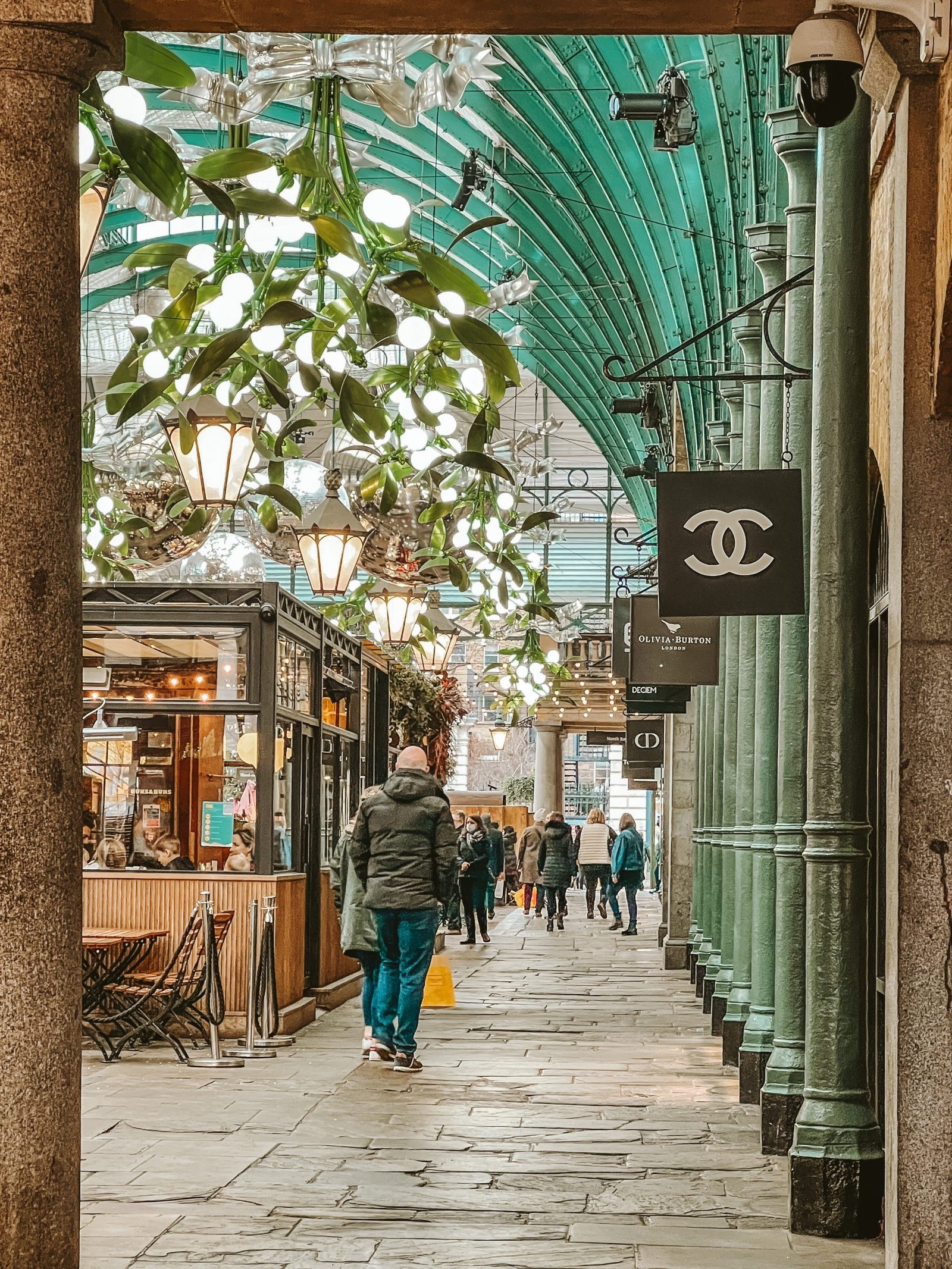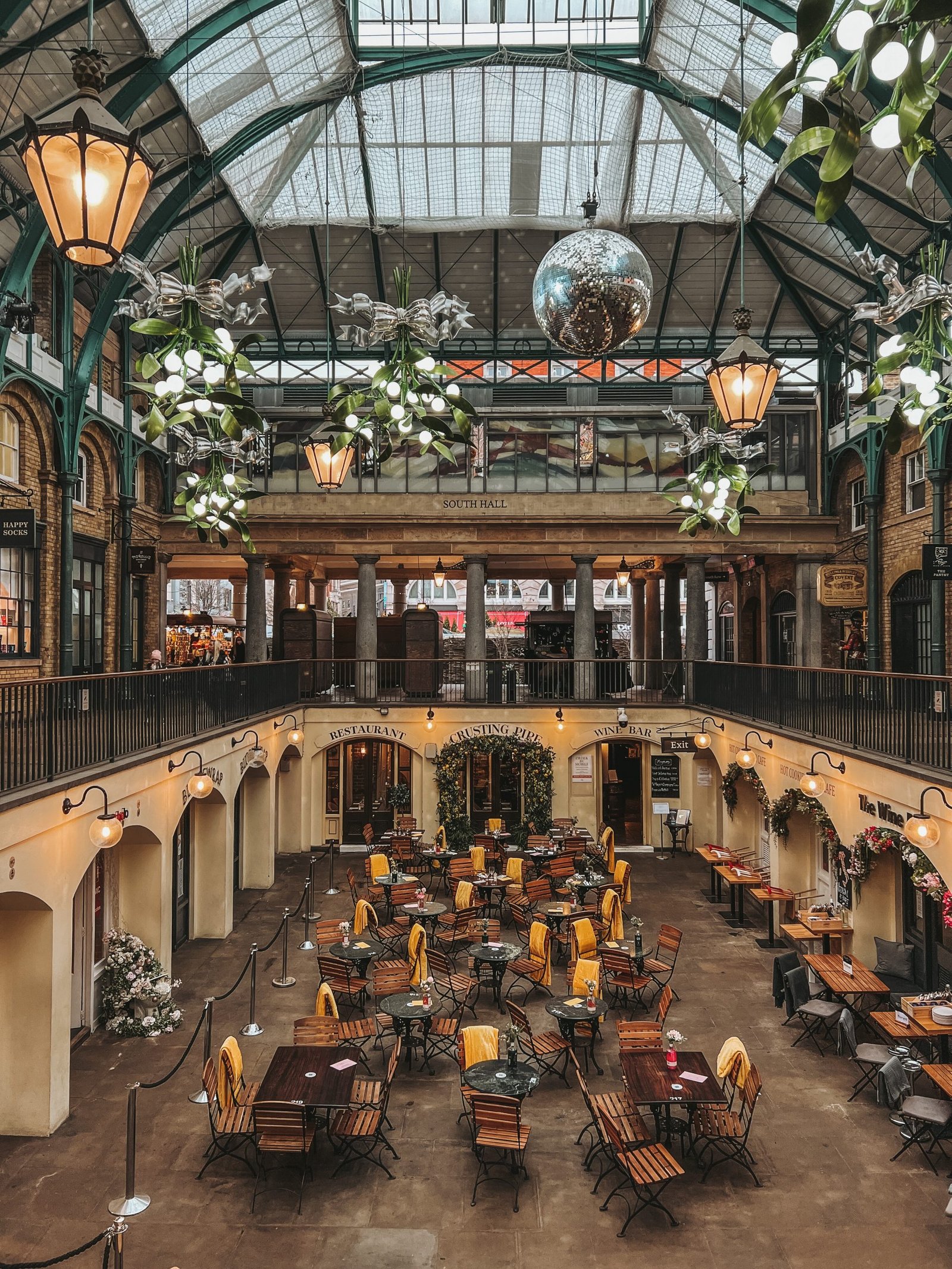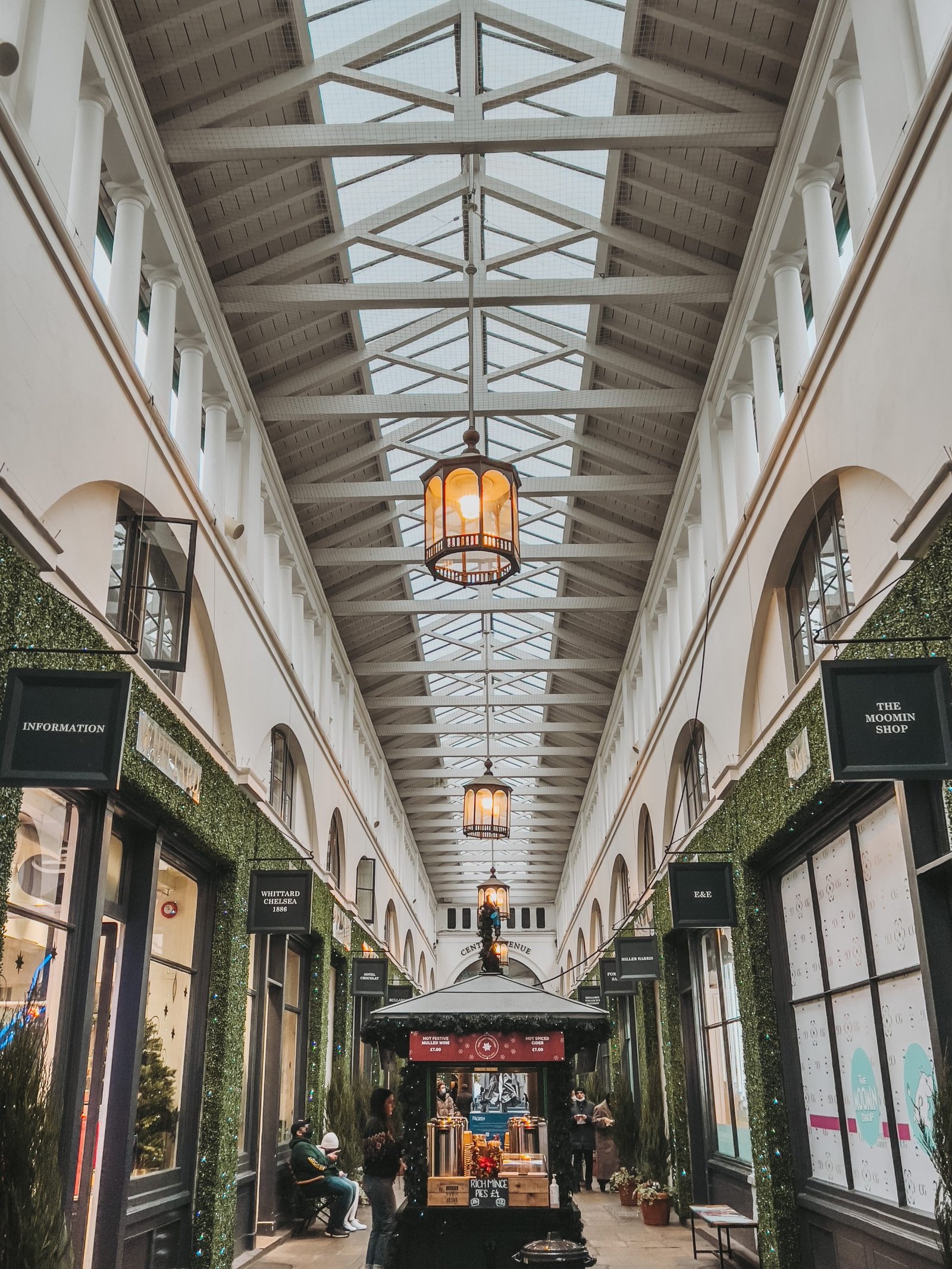 Apple Market, Covent Garden London
Apple Market is right next to Buns and Buns where you will find handmade Christmas gems. A really pretty place to take those perfect Instagram shots! However, if you need this place to be emptier? Then get here early around 9am. I for one, don't mind people, there is nothing like the perfect Instagram shot!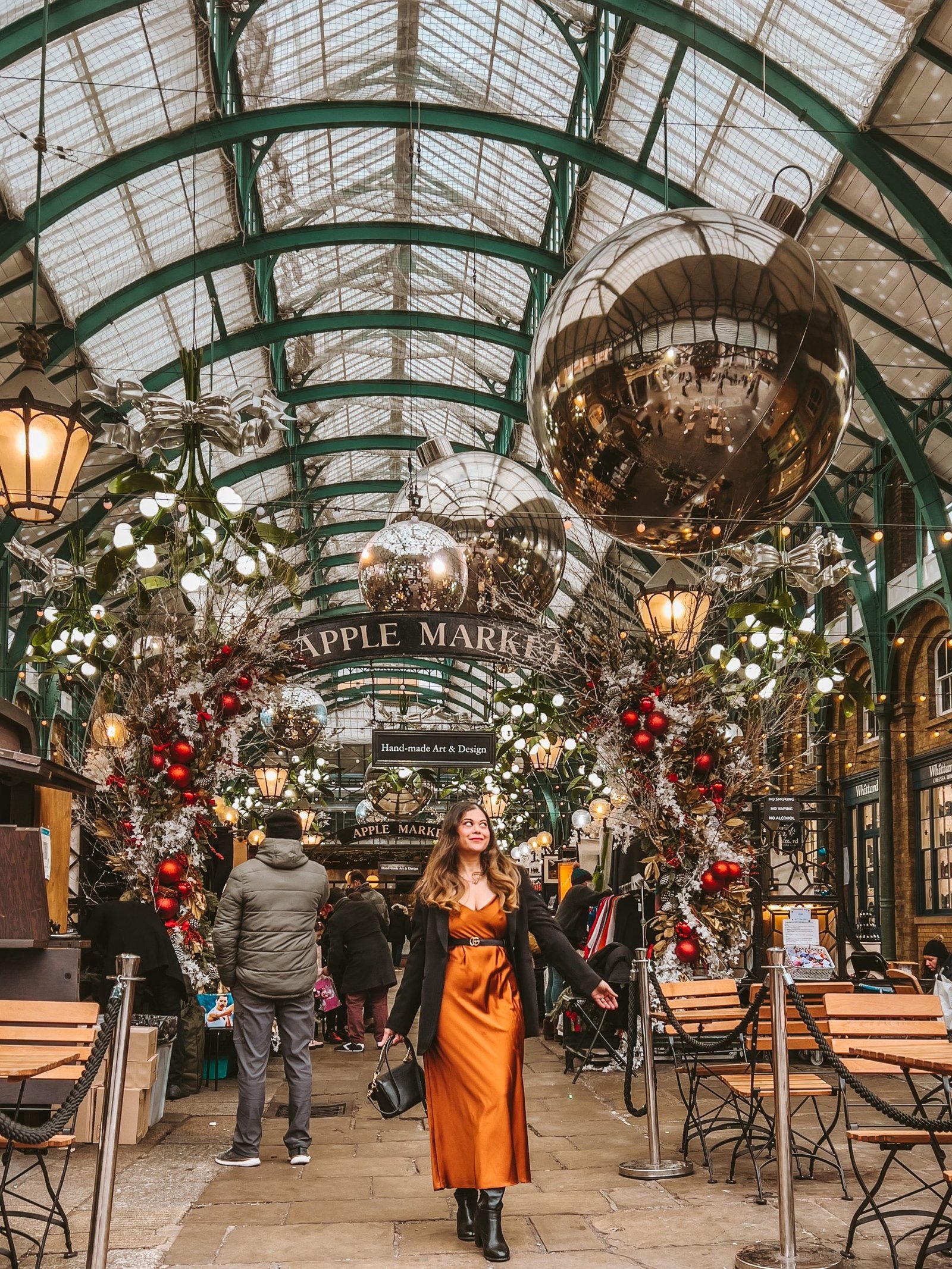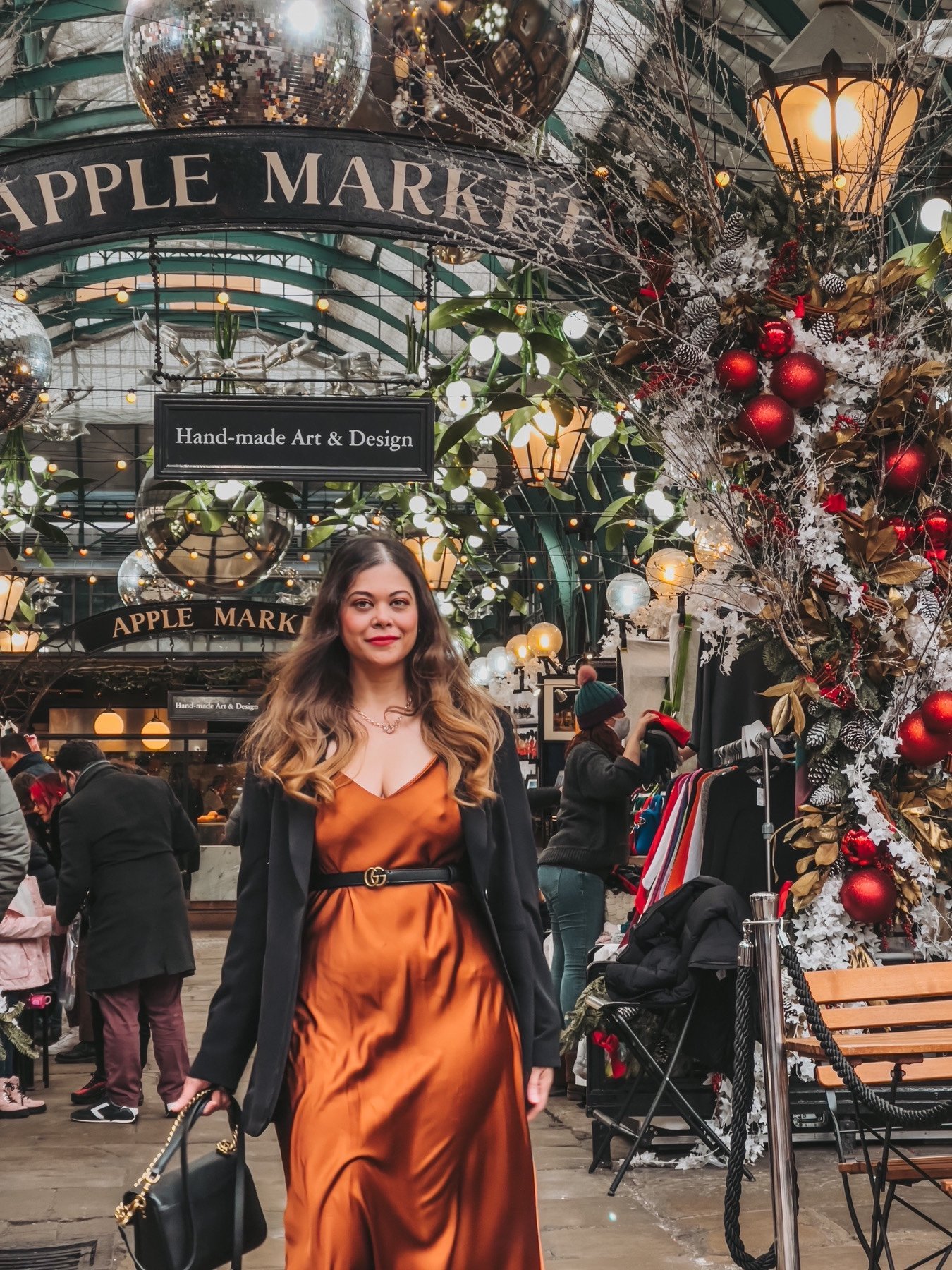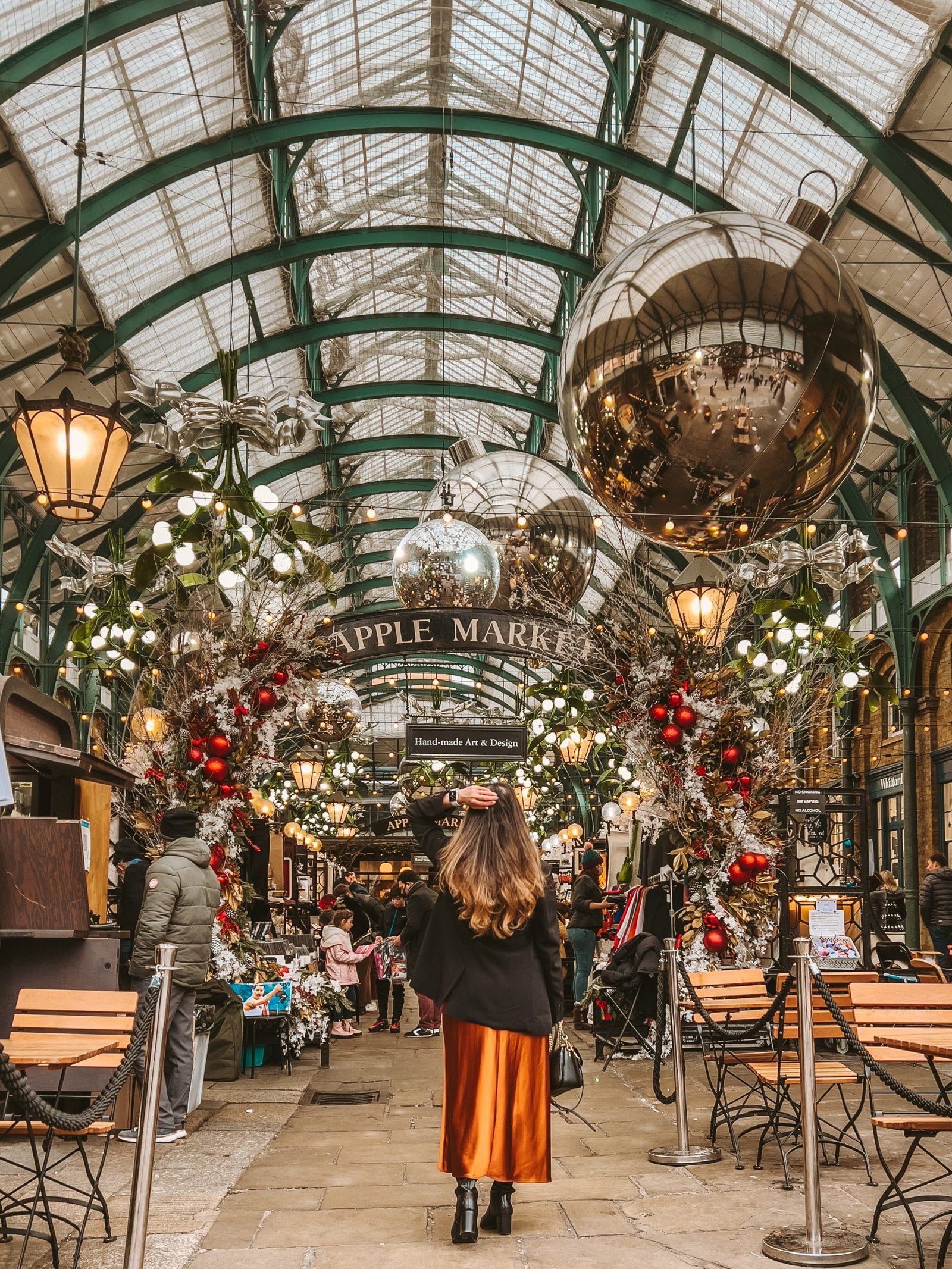 Overall, this was a dazzling experience and because we went during the week it wasn't as busy. It was easy to social distance. However, with the current increase in cases with the new variant, it's hard to say if we will ever get this chance again soon. I would totally recommend reviewing the situation before you travel. With that, I wrap up part one of this post about Christmas in London. I will post the next part before the new year for you to enjoy.
Have a happy and joyful Christmas. May the new year bring peace and prosperity to all of us.
Au Revoir,
Pooja.