Last month Mr Aries and I went to London, baby-free in what felt like ages. So I am sharing some quick highlights with you all. This was our first train/tube journey since the pandemic hit in 2020 and I think it went well. We started the day with a pub breakfast in town, then took the train down to London Paddington in off-peak hours so the morning rush was done and dusted.
Based on our day trip and the places that are on my wishlist here is a quick little list of things to do in London for two once you have seen all the other tourist places.
Walk around Chelsea and Belgravia
There is nothing like walking in the streets of Chelsea and Belgravia. One of the poshest and prettiest neighbourhoods in London. Where at every turn you will see a gorgeous luxury car parked in a space. If that's your kick then take a good walk around these parts. We had loads of fun spotting the Porsches and the Aston Martins.
Also if you are a fan of Made in Chelsea, then this is the place to be! Who knows you might bump into Miles Nazaire or Liv Bentley going about their day in Chelsea. They usually film the winter season around this time. Many of the bars and restaurants the cast are seen in are all over Chelsea and Belgravia area.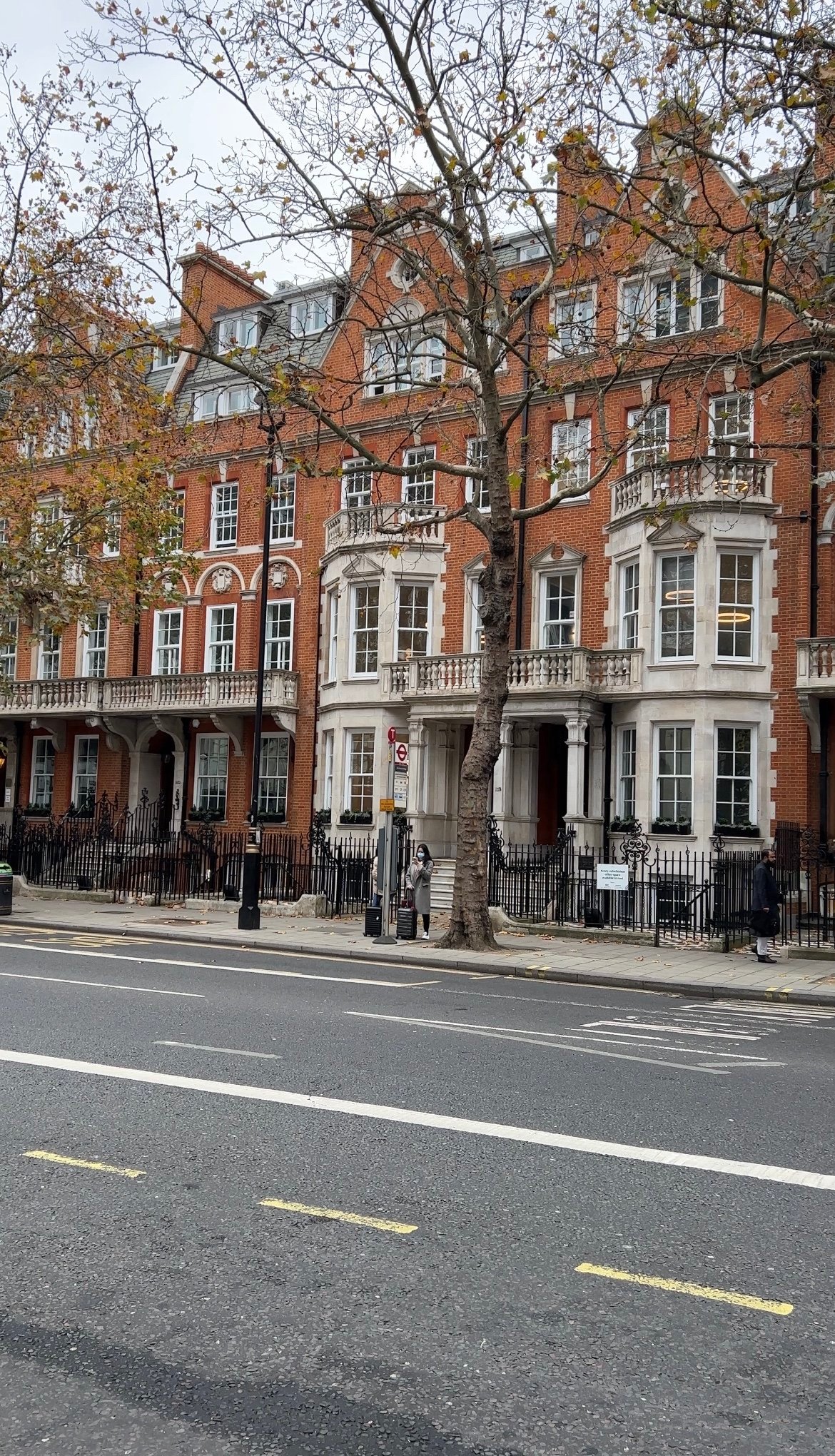 Visit Peggy Porschen
If you are looking for some pretty places to go to Peggy Porschen Cakes should be on your list. If you are anywhere near Chelsea or Belgravia this is a really nice place to hang out and have a nice afternoon tea or just get a takeaway of sweet treats.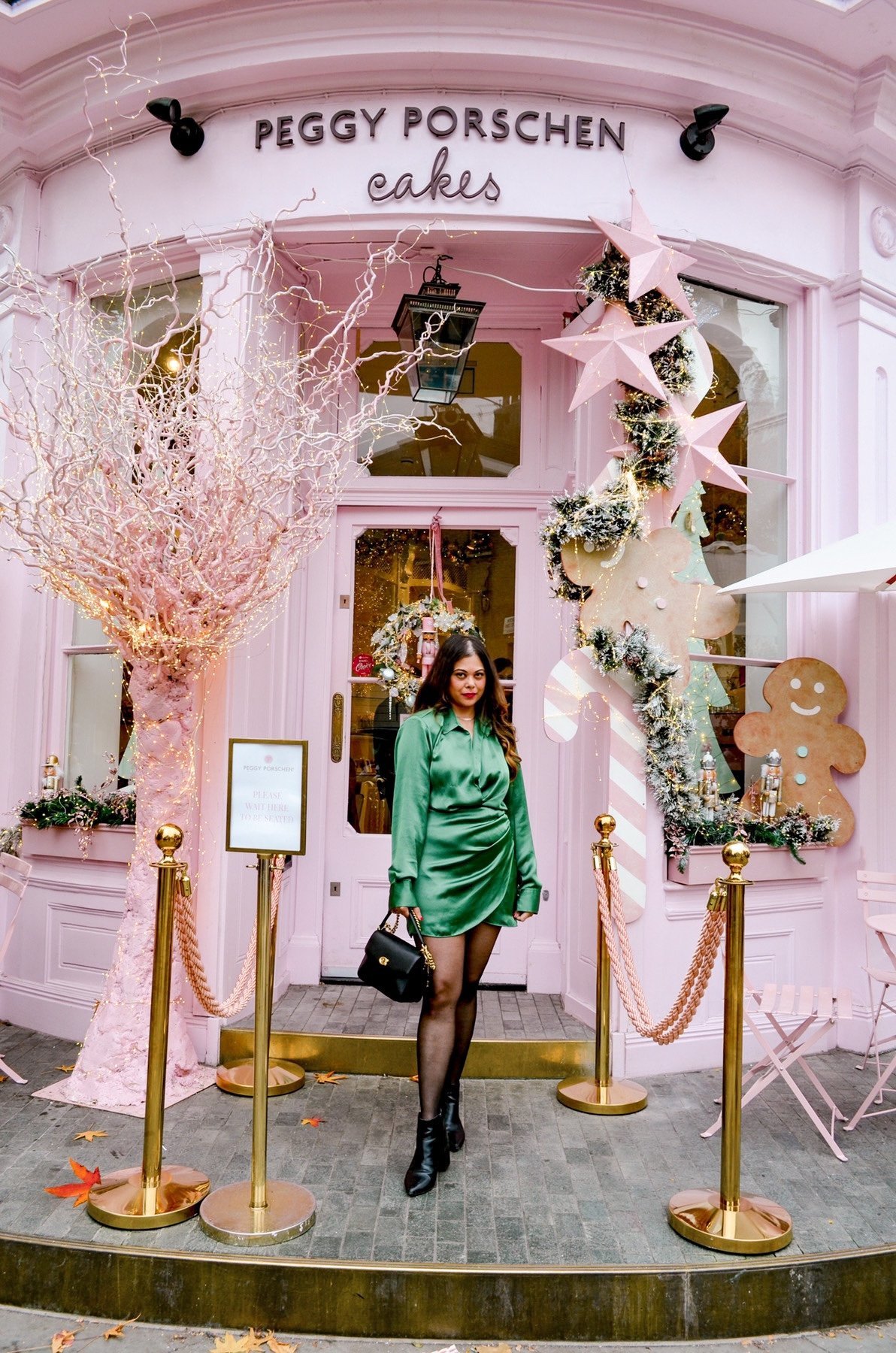 Peggy Porschen Cakes is an Instagram favourite spot, famous for its pretty & delicious cakes and really beautiful decorations on the storefront. So there will always be a waiting time if you are not already booked in for a slot to eat in. Which is why if you are passing by it's a great idea to get some treats to go.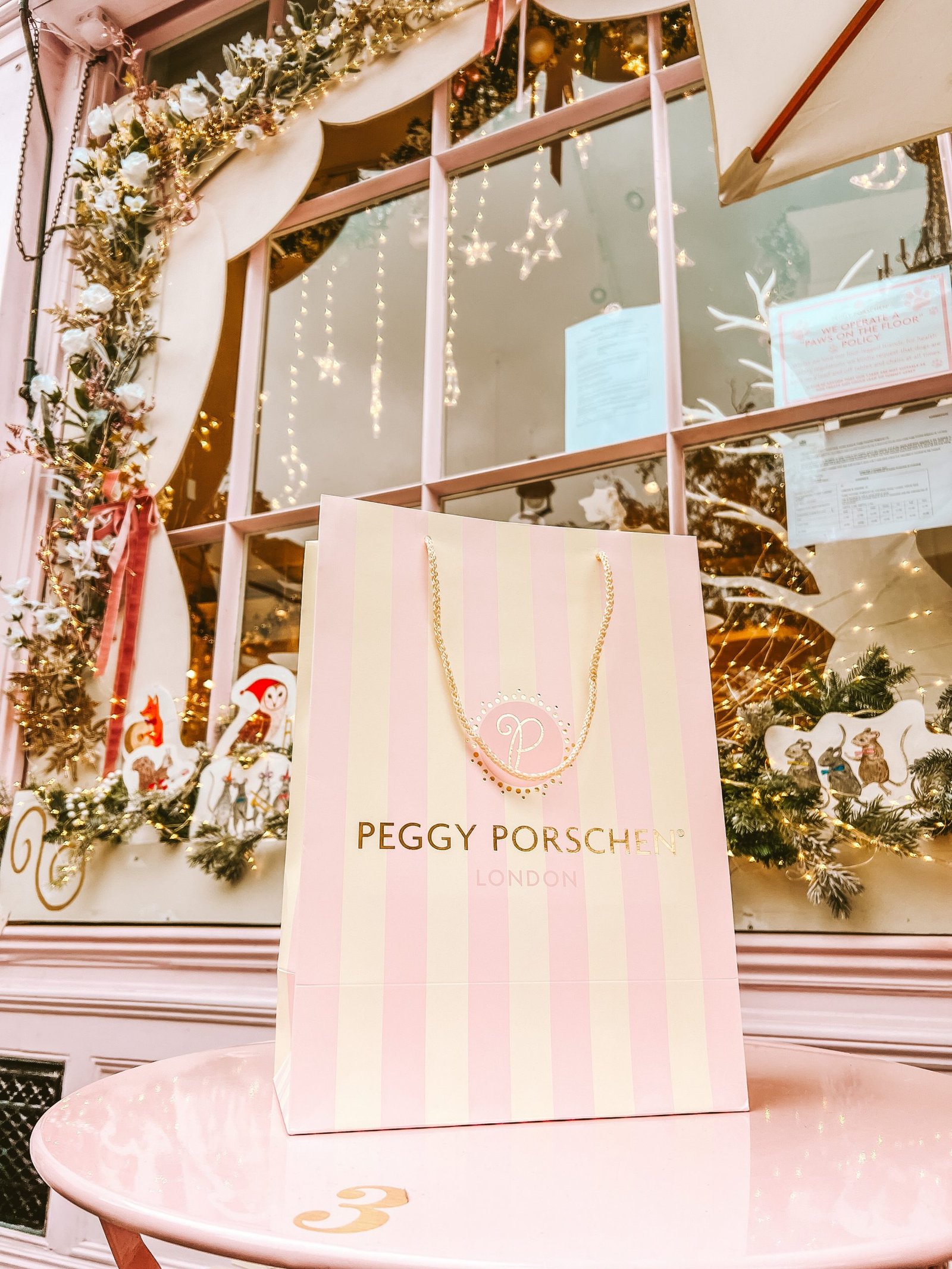 St. Pancras Renaissance Hotel, London
The story of St. Pancras Renaissance Hotel, London started in the 1860s when the London rail industry was booming and people were travelling into London carriages full. George Gilbert Scott was chosen as the architect of this ambitious project. This building was completed in 1873 and the then 'Midland Grand Hotel' was one of the most lavish places in London. However, the success didn't last that long.
It is so hard to believe that this beautiful building was meant to be demolished but in 1967 but the building was listed as grade 1 and was saved after all. It wasn't until 2002 that the full potential of this building was realised and renovations began to reopen the hotel as the St. Pancras Renaissance as we know it today.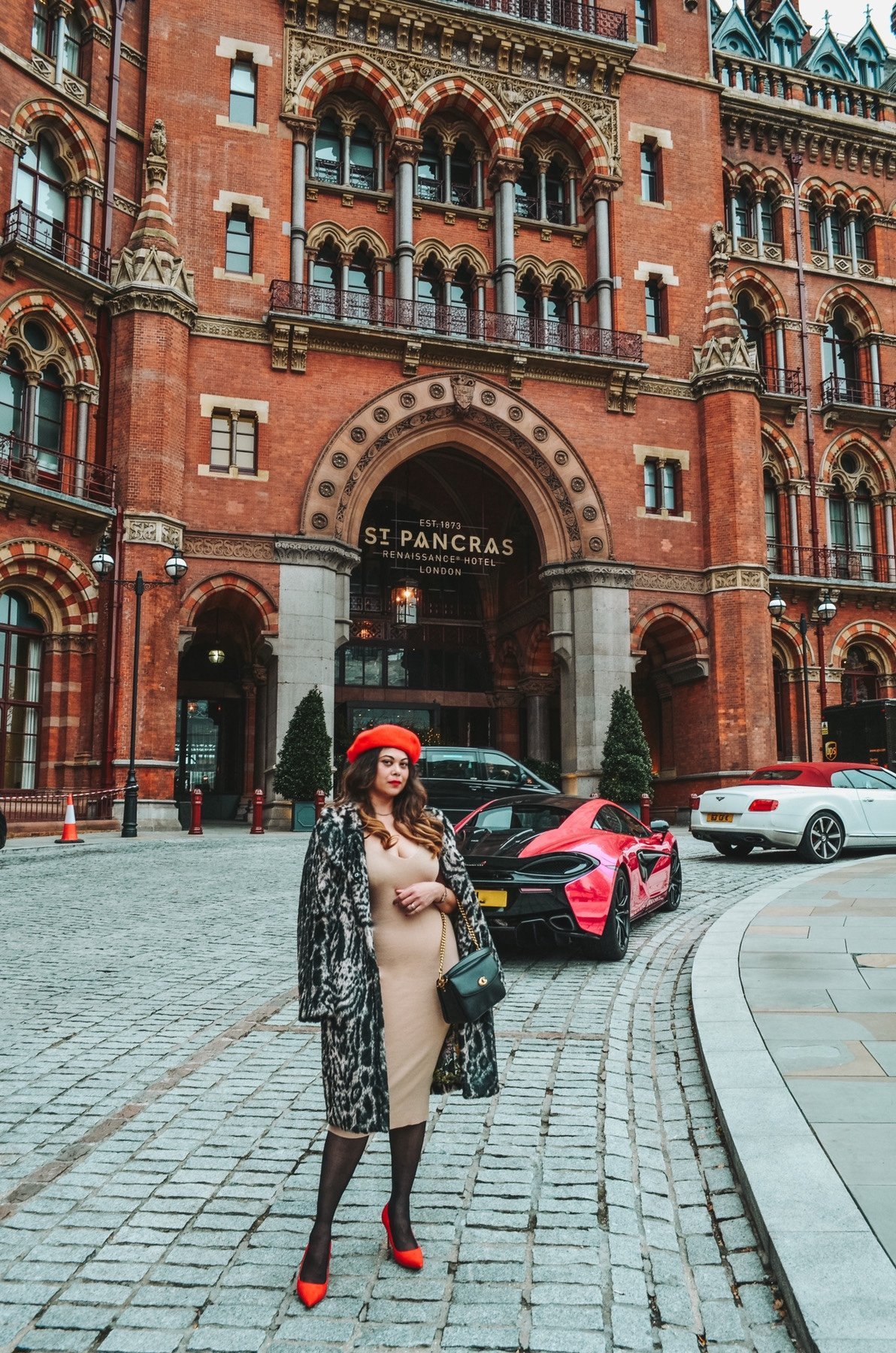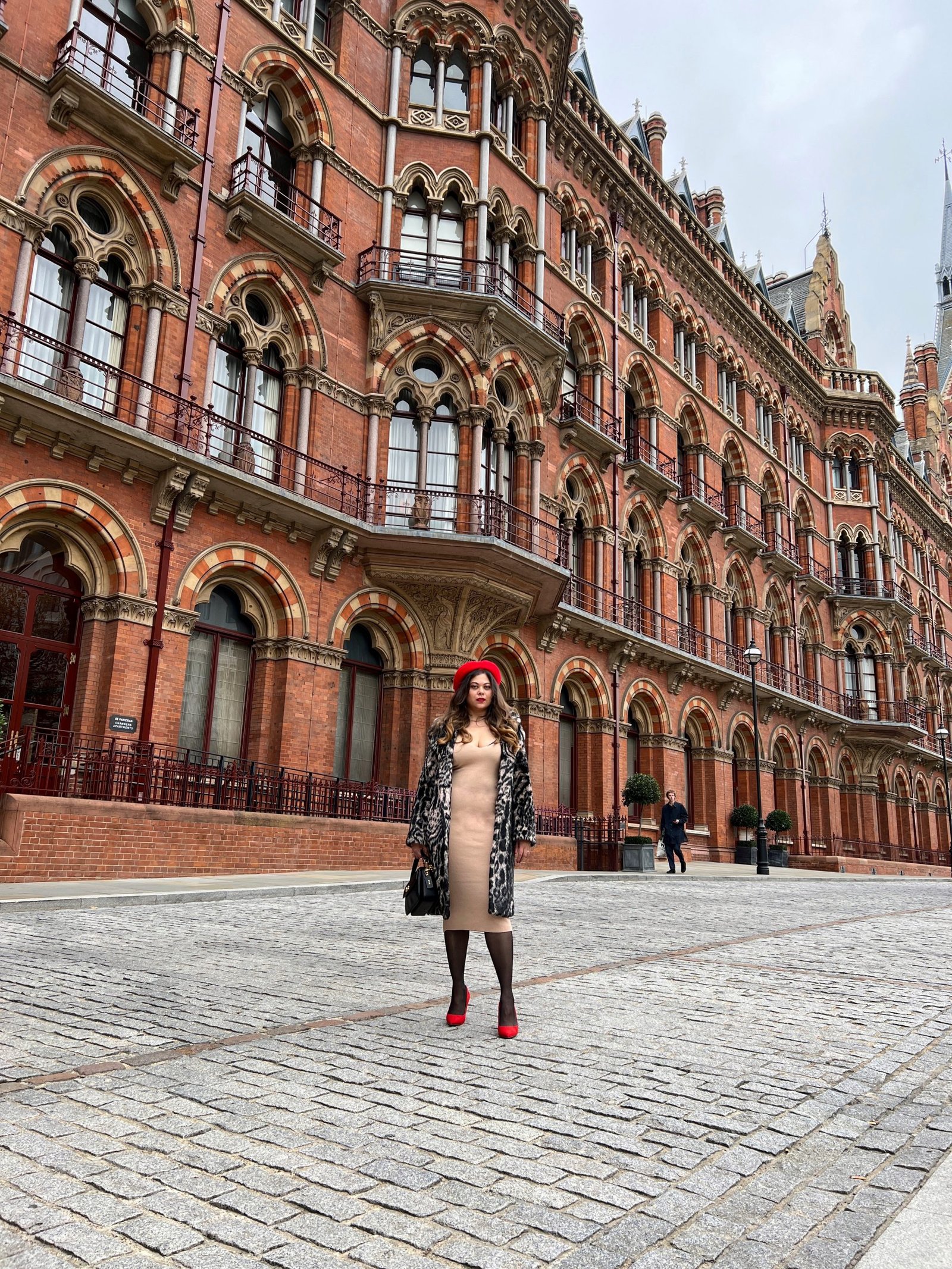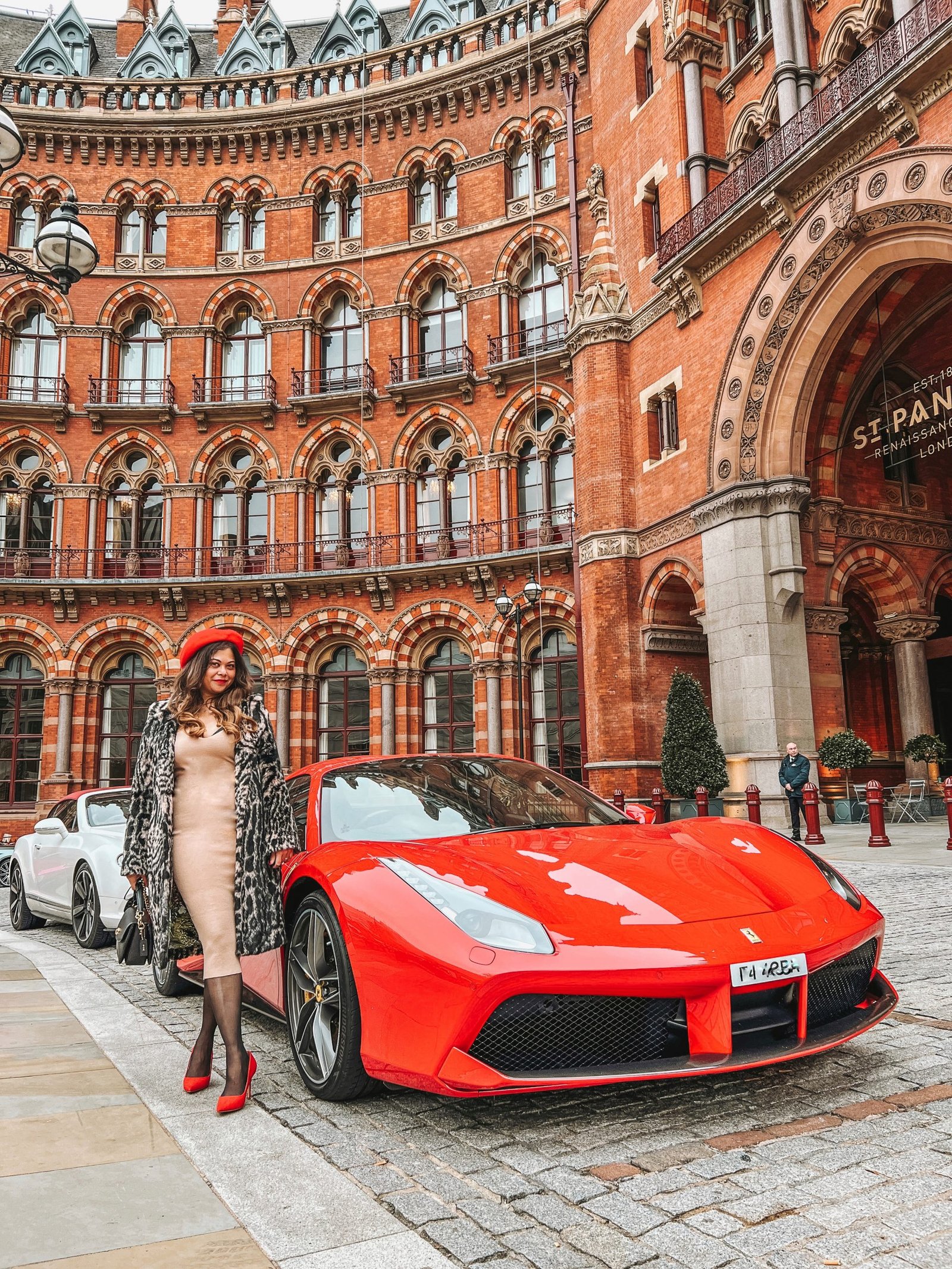 Today the St. Pancras Renaissance London Hotel is at the forefront of St Pancras railway station where you can travel to the very heart of the European cities of Paris, Brussels, Lille, Lyon, Avignon, Marseille, Rotterdam and Amsterdam with high-speed Eurostar services. There are lots of brilliant shopping options as well as restaurants and cafes inside to keep you going.
Dine at Dishoom
If there is anywhere in London that can get you the most authentic Indian food it would be Dishoom. The place itself is designed to take you back to one of the Iranian cafes in Bombay. The food however is a complete 10/10 so is the service.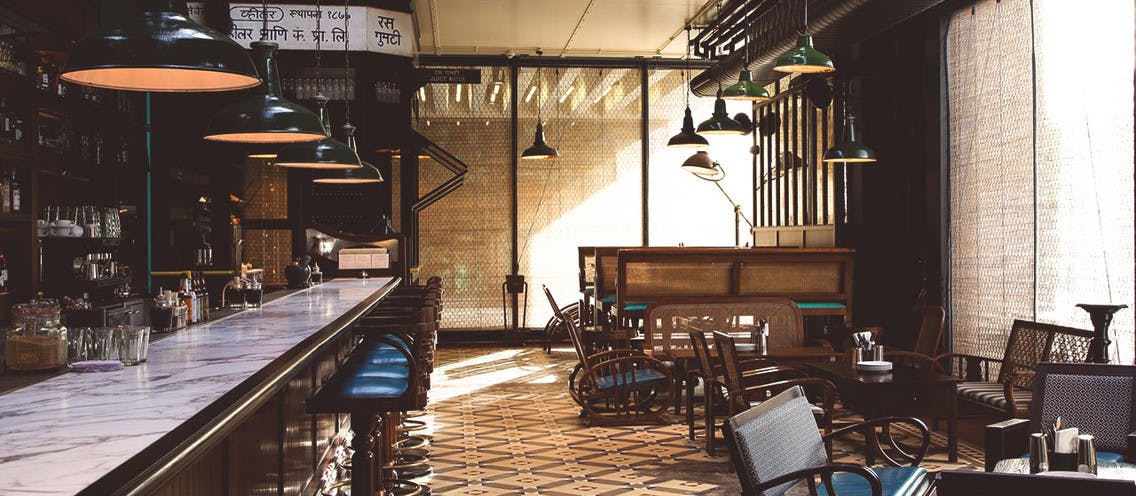 It is recommended that you book a table first hand at this restaurant. Dishoom is a popular spot and is surrounded by offices at Kings cross so you will always find it busy even though it has big space on 3 levels. I found them quite organised and efficient.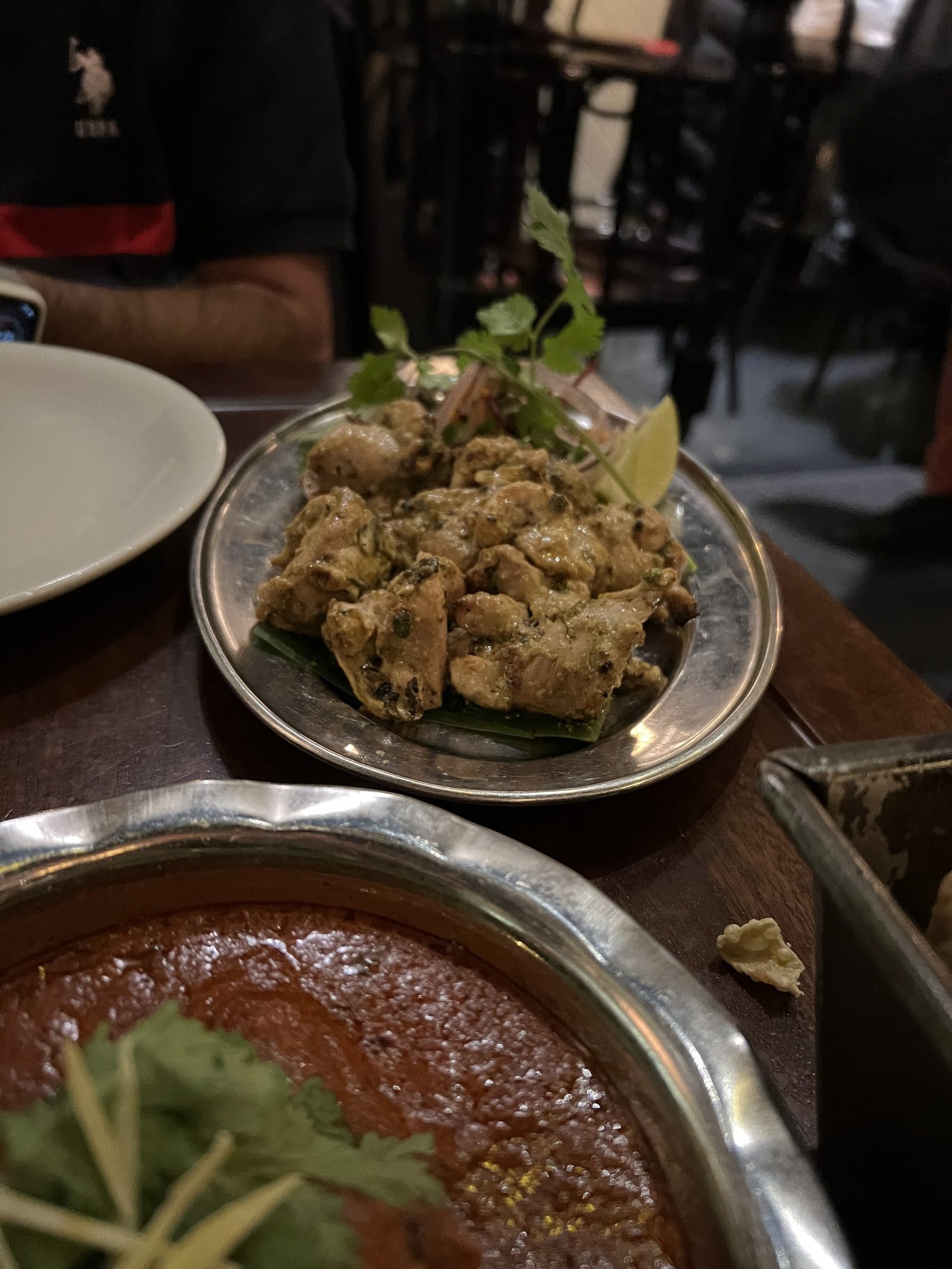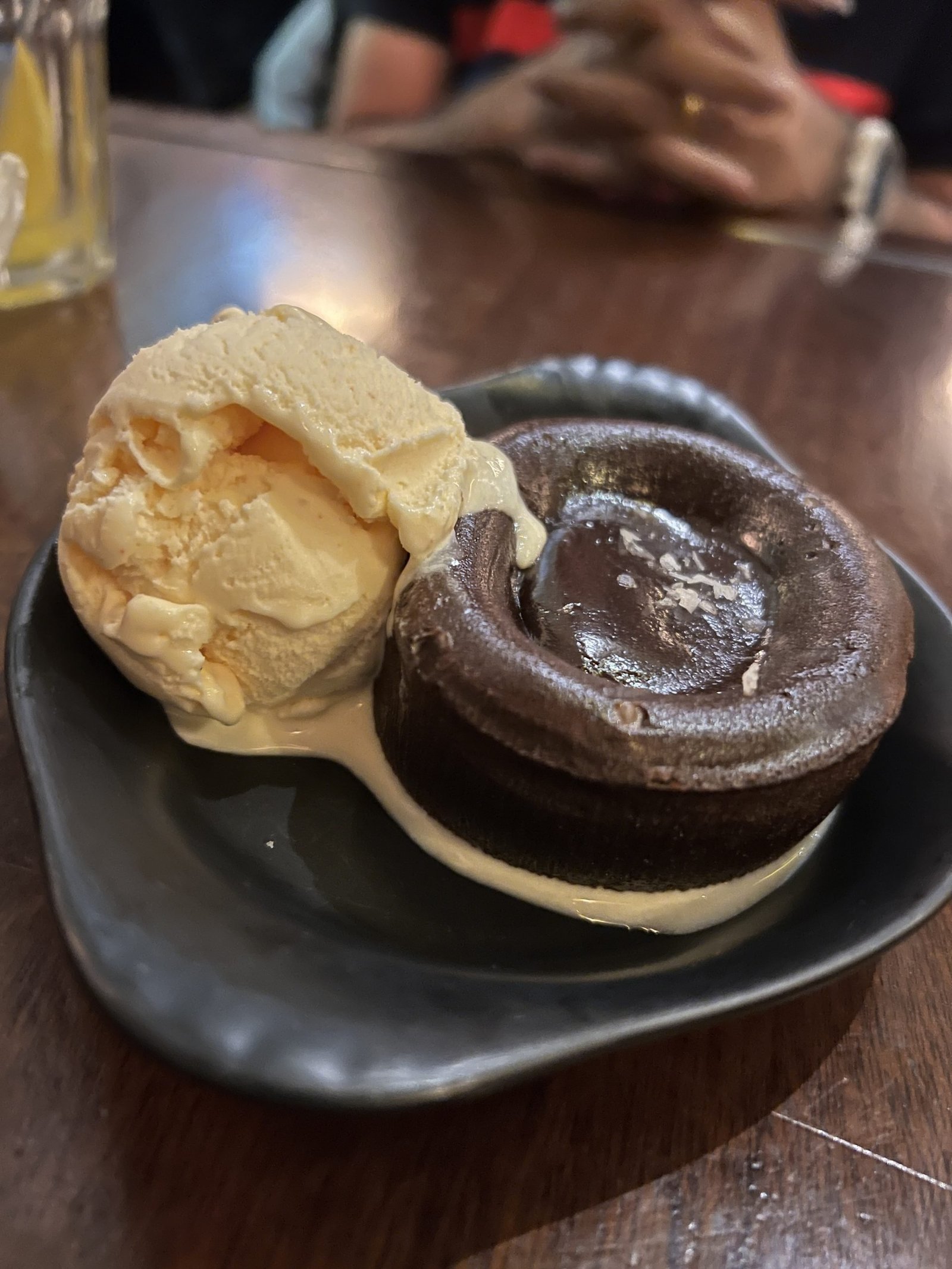 Since I had mentioned that it was our wedding anniversary during our booking we were wished by literally every staff that served us. And I had no idea that we will be surprised by a dessert at the end to celebrate us. And it was really funny because people around us started singing happy anniversary to us as well. I mean it's a nice touch but if you don't like surprises I wouldn't mention any special occasions while booking.
Take a walk around Notting Hill
Notting hill came into popularity after the 1999 romantic comedy Notting Hill starring Julia Roberts and Hugh Grant was released. It is always such a pretty sight with all the colourful houses and beautiful English wisteria in wisteria season. You could also visit the famous Portobello road market and this time around it is all so decked up for Christmas its lovely.
That concludes my little post about the not so touristy things to do in London. There are so many other hidden gems in London that can be explored possibilities are endless. If you have any more recommendations let me know. Also to the regulars I want to say a big thank you for your readership and also to all the curious cats that landed here I am so glad you did, welcome to my world.
Until next week.
Au revoir,
Pooja Xx