And just like that…..(in my best Carrie Bradshaw voice), there was a safe space for mum's and friends alike to relax and be lost in conversation with food and drinks. That is what I would say about "The Botanist" on Kings Street in Reading. Some time ago I met with my good friend and fellow mummy for a girls-only lunch which included both our girls. I've been wanting to write about my experience at the botanist for a while and today on this cold Sunday evening I find myself reminiscing about that day.
So I decided to pen this down before the memory escapes me. Let me just say I have a lot of praise for this restaurant not just because of how it looks or the food but also for the exceptional service that we received that day. We had someone with food allergies in our party and the person serving us was so helpful and took care of everything. Special mention to Alex who made sure that 3 hrs later we were not rushed to leave our table and in fact when it started to rain heavily outside he let us know about it and offered for us to stay in for a little bit more. We were grateful for that because guess who forgot to pack an umbrella or a mac?
Architecture
The architecture of the old bank building that now houses the Botanist is a sight in itself. The locals might not stop to admire the intricate design all over this building but when you stand across the street I guarantee you this building will catch your eye as it did mine. The entrance itself is so beautiful.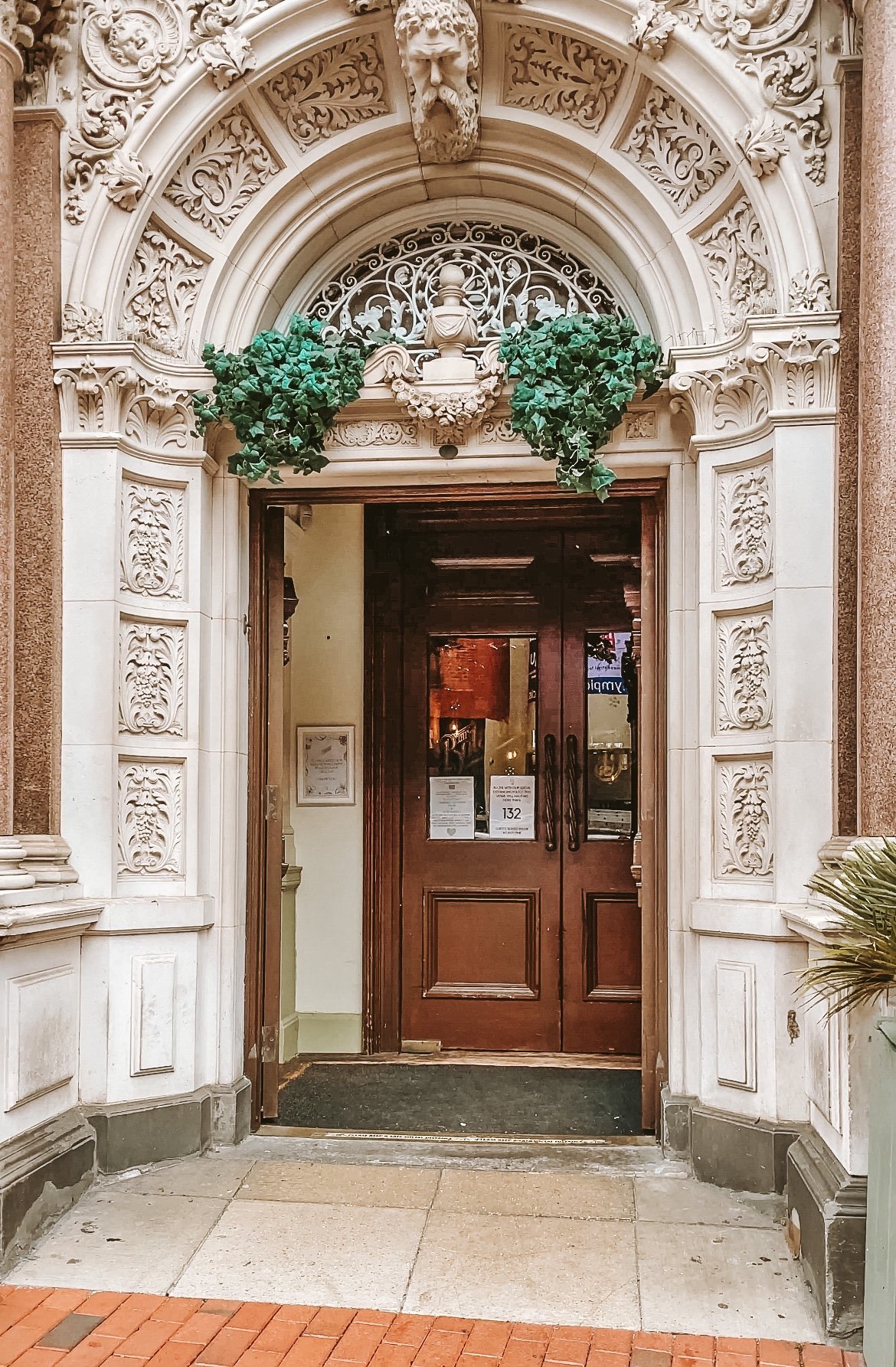 Interiors
The interiors of this restaurant and bar are true to its name – very botanical and tasteful. There is plenty of space to sit and loads of corners and well-lit tables. There is also a little room for bigger groups.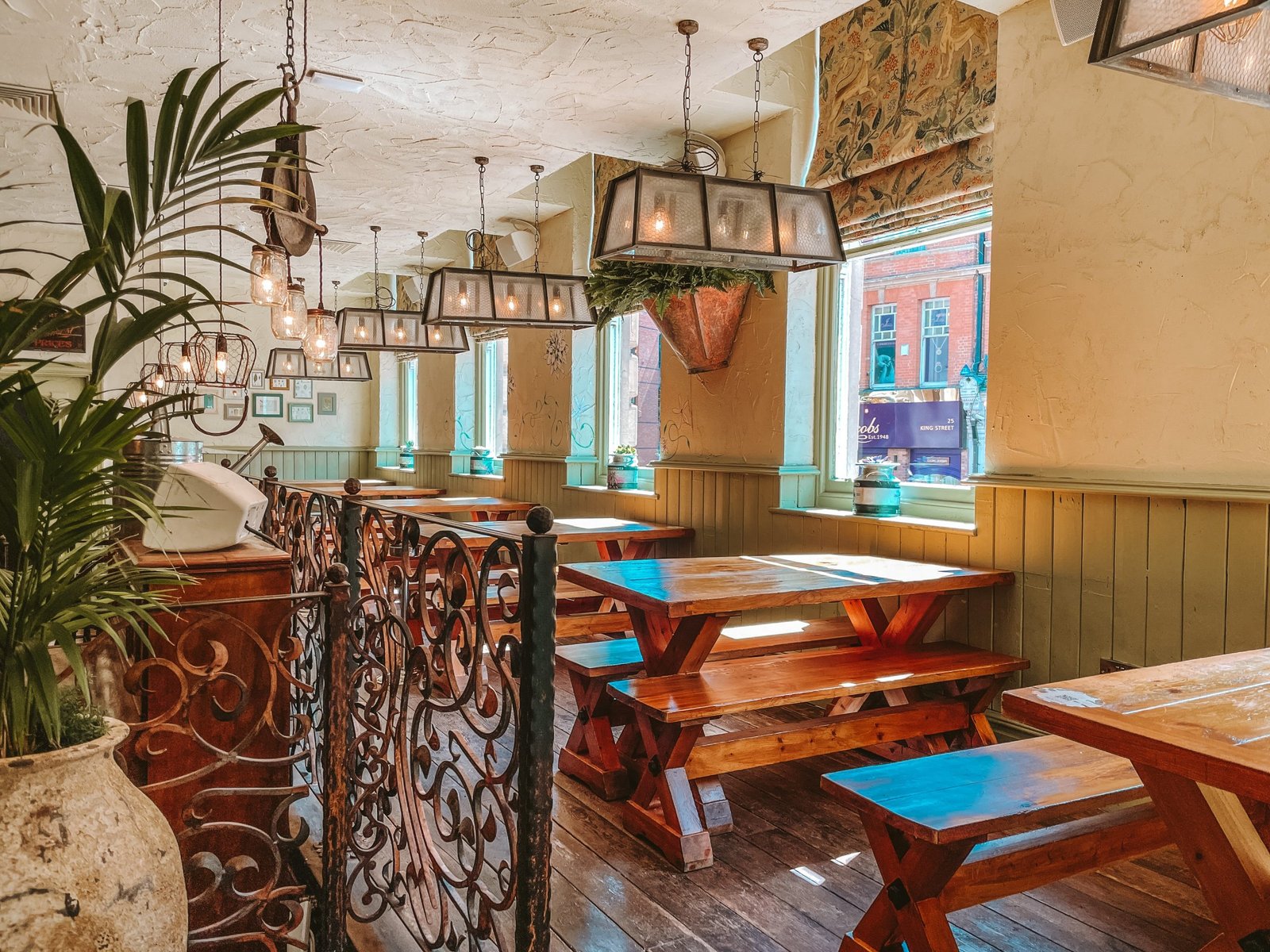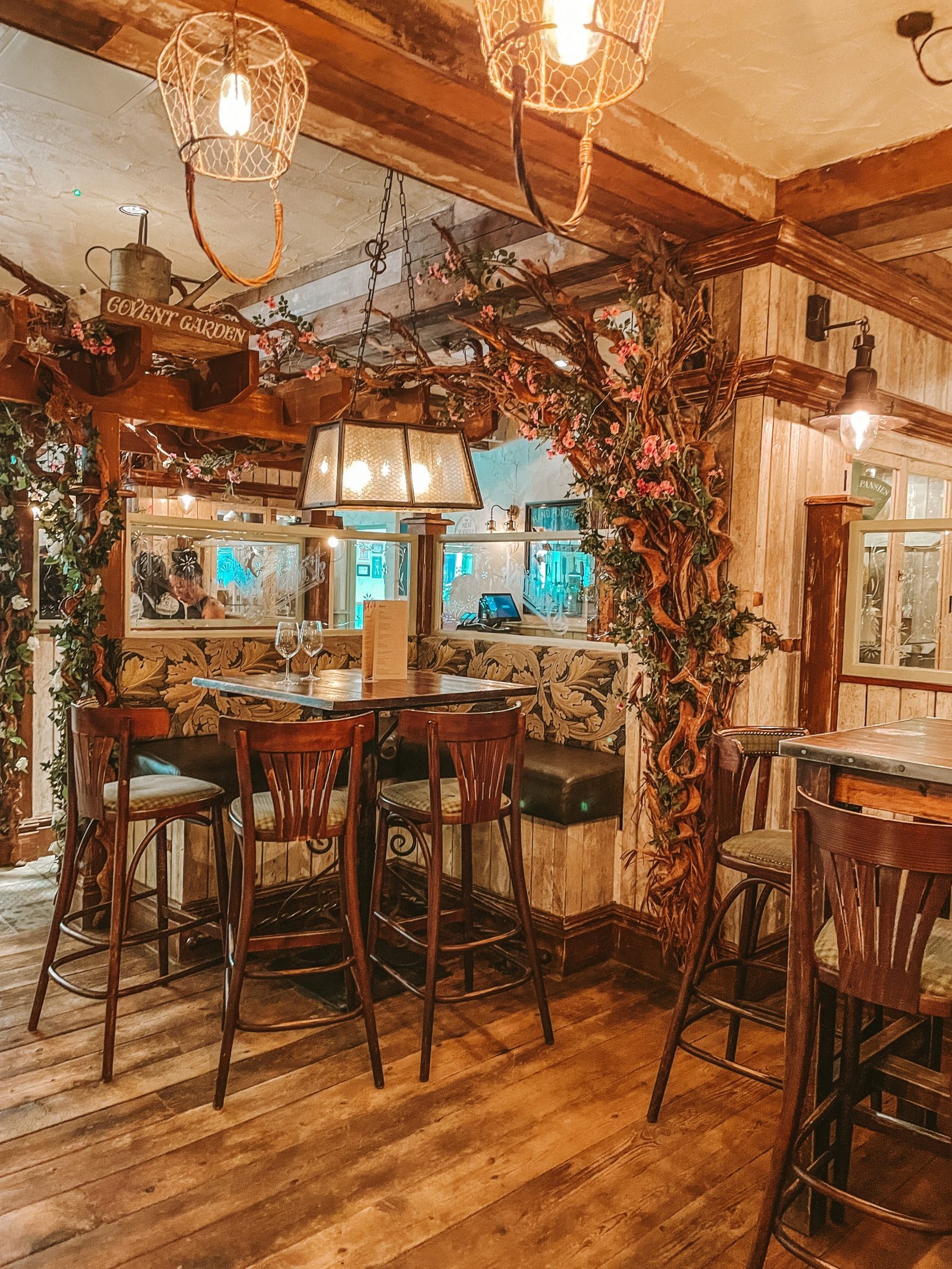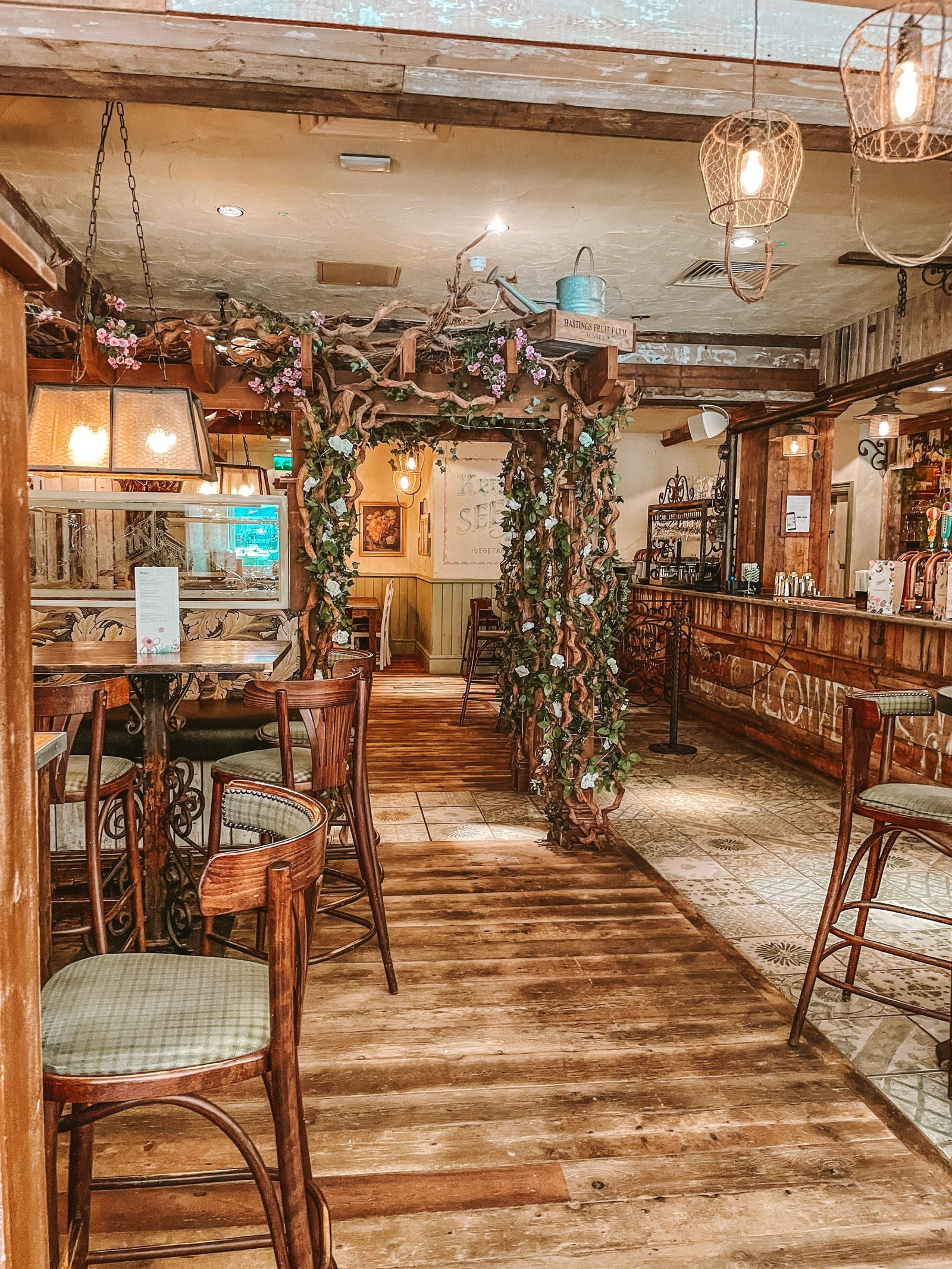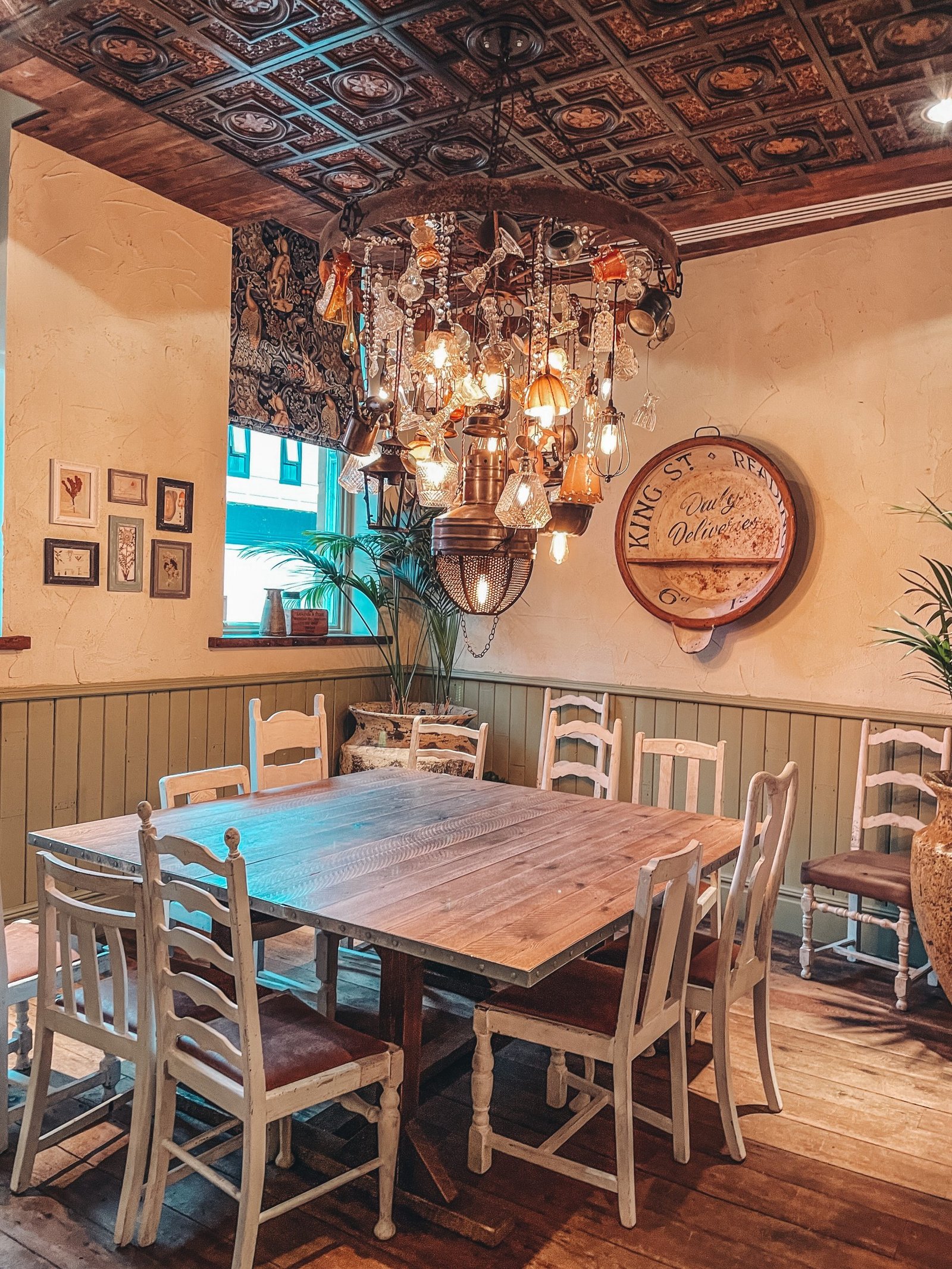 Food
The Botanist is famous for its Hanging Kebabs. I've really enjoyed the Chicken and the Lamb kofta versions. But I am told by my vegetarian friends that the Crispy Halloumi was also lovely.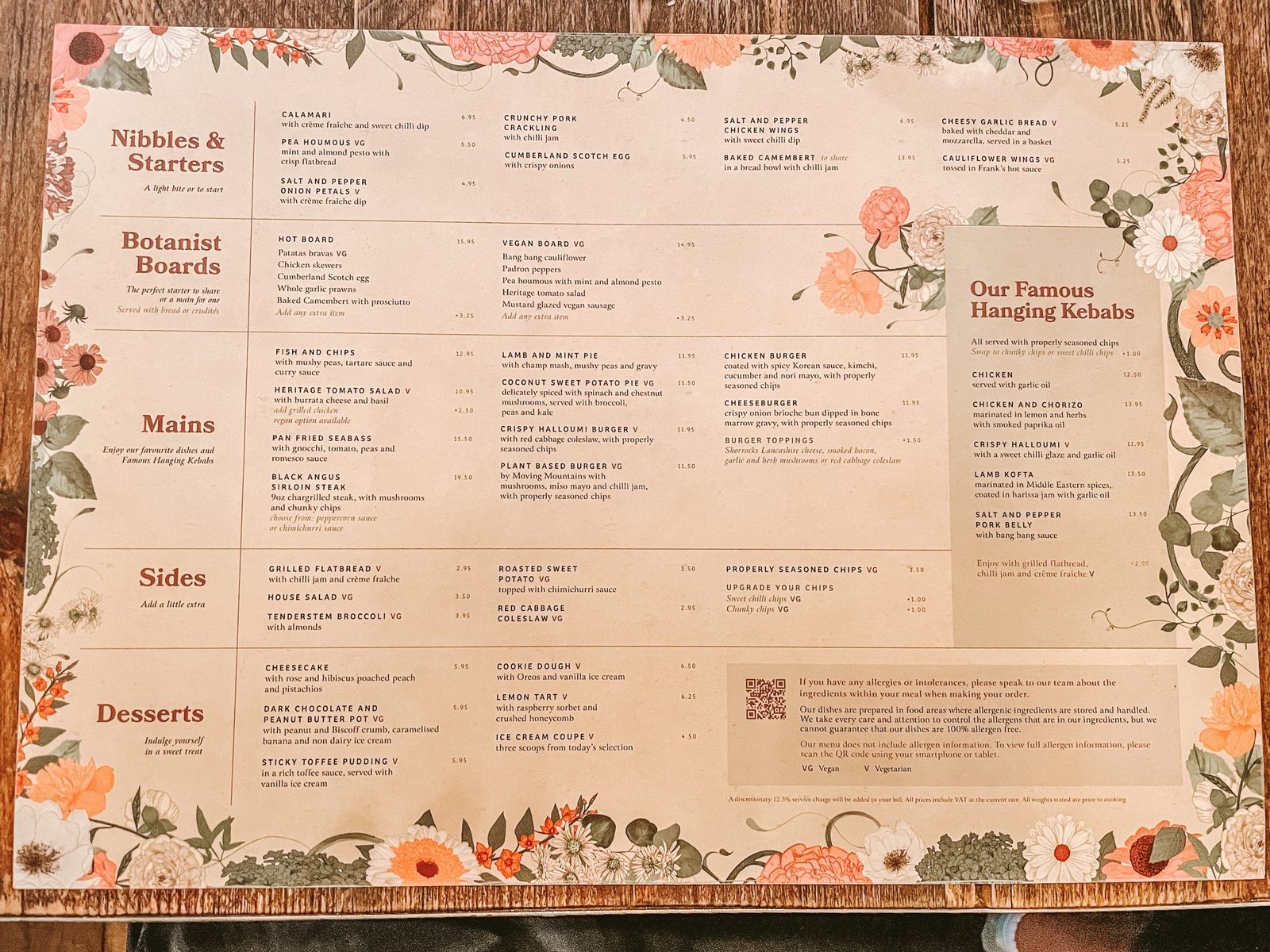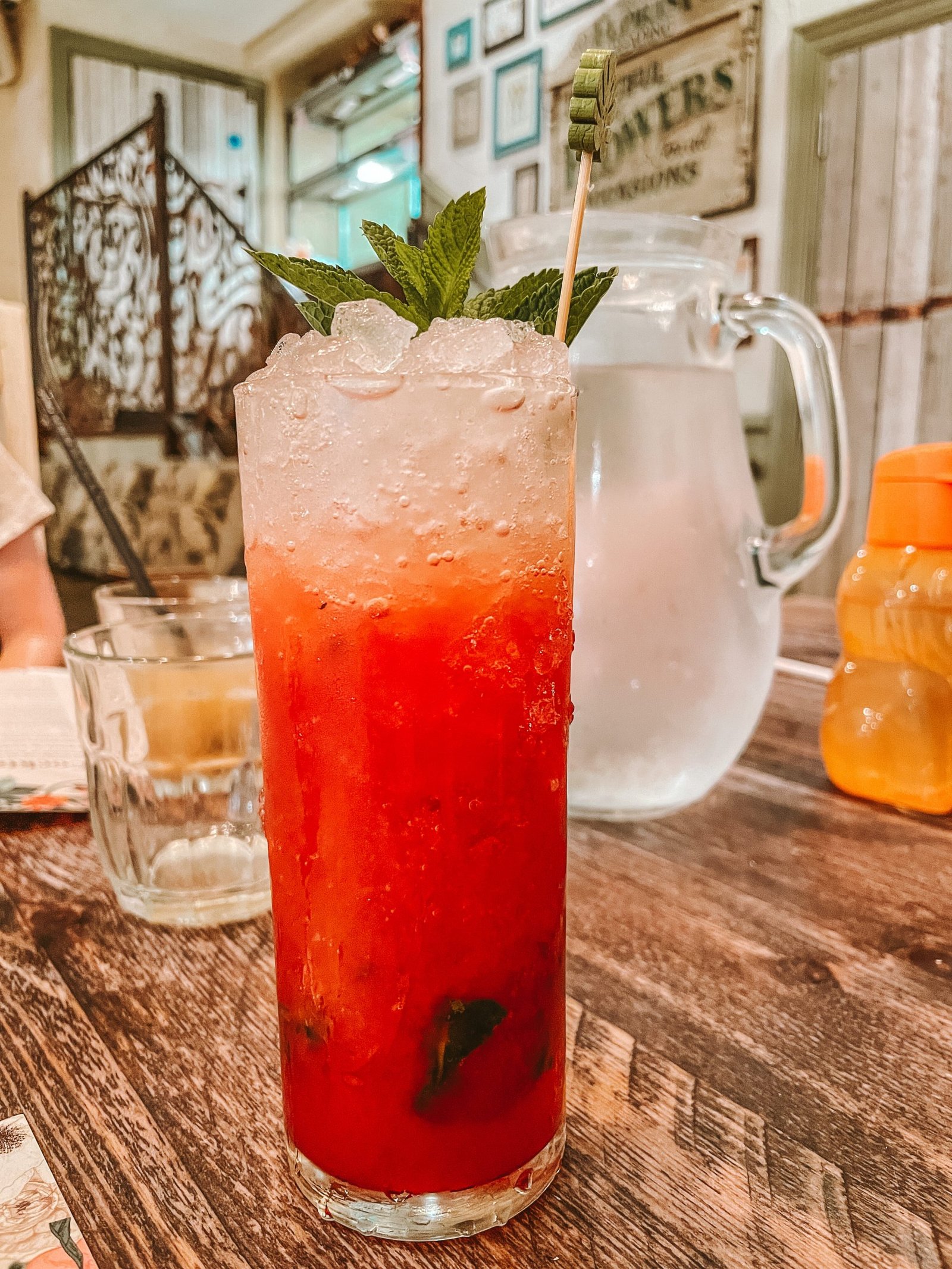 The hanging kebabs come with a decent portion of chips that are cooked to perfection and are enough to fill you up.
Kids meals
Kids meals at the Botanist are so exciting! I mean the presentation couldn't have been any better to get the kids to scoop up every last thing on their plate. For £6.95 the kid's meal with the desert is such a great deal!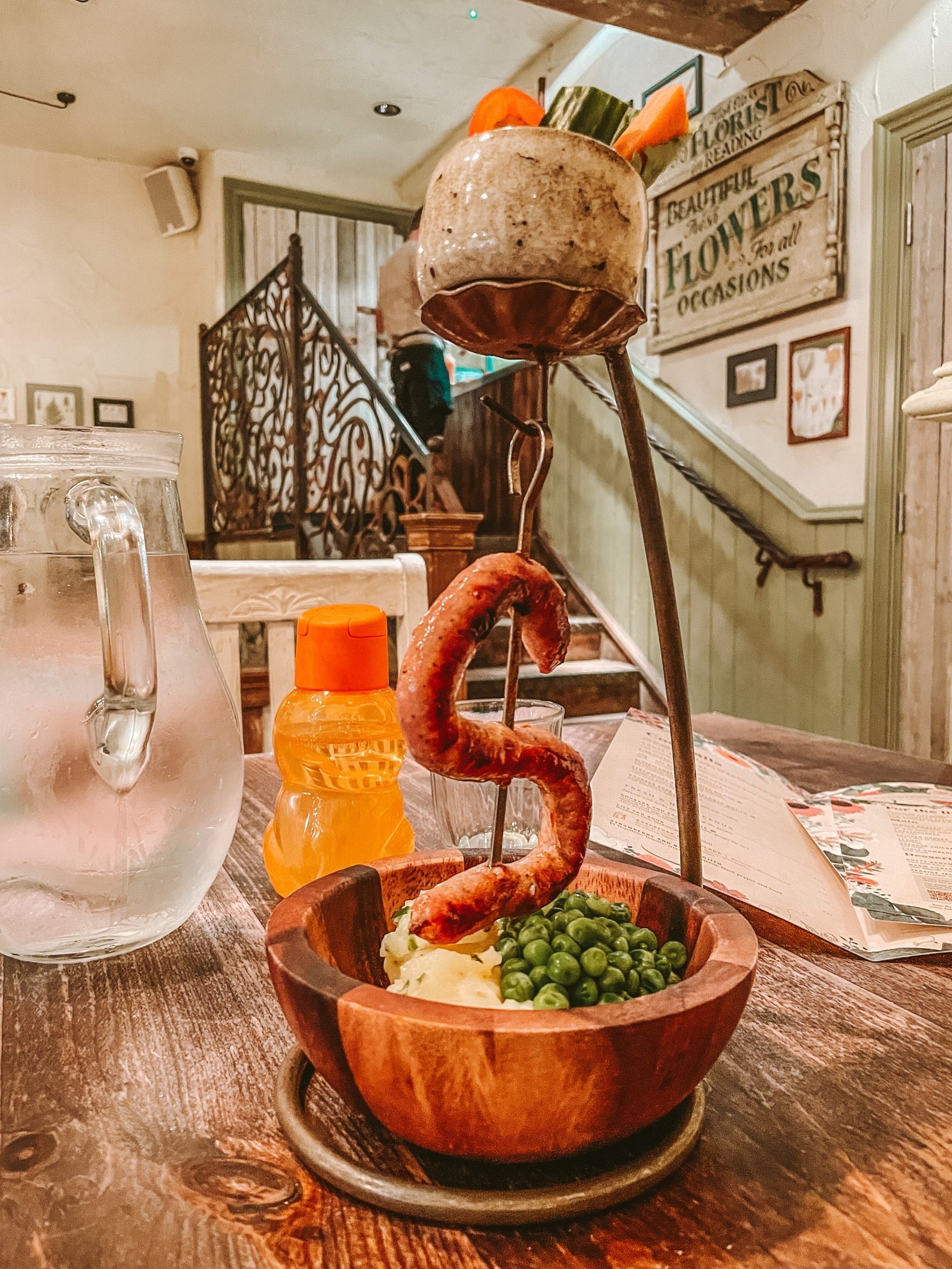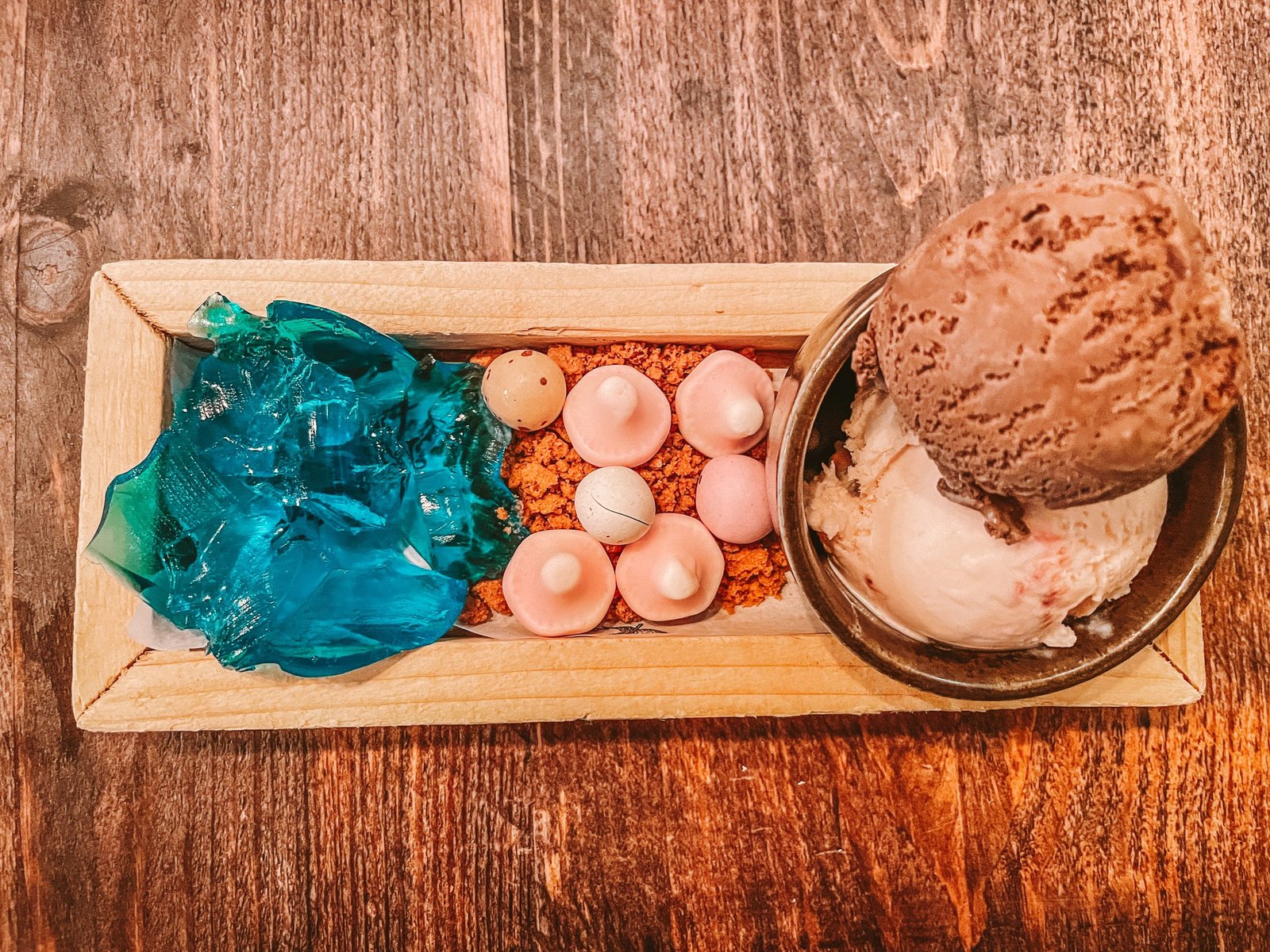 I don't know about you but I was so excited to see the seaside jelly and sandcastle ice cream! I felt like I wanted one of those too! Thank you!
Outfit
Keeping it simple outfit wise I wore a black Puff sleeve dress with a belt, a white blazer and white sneakers.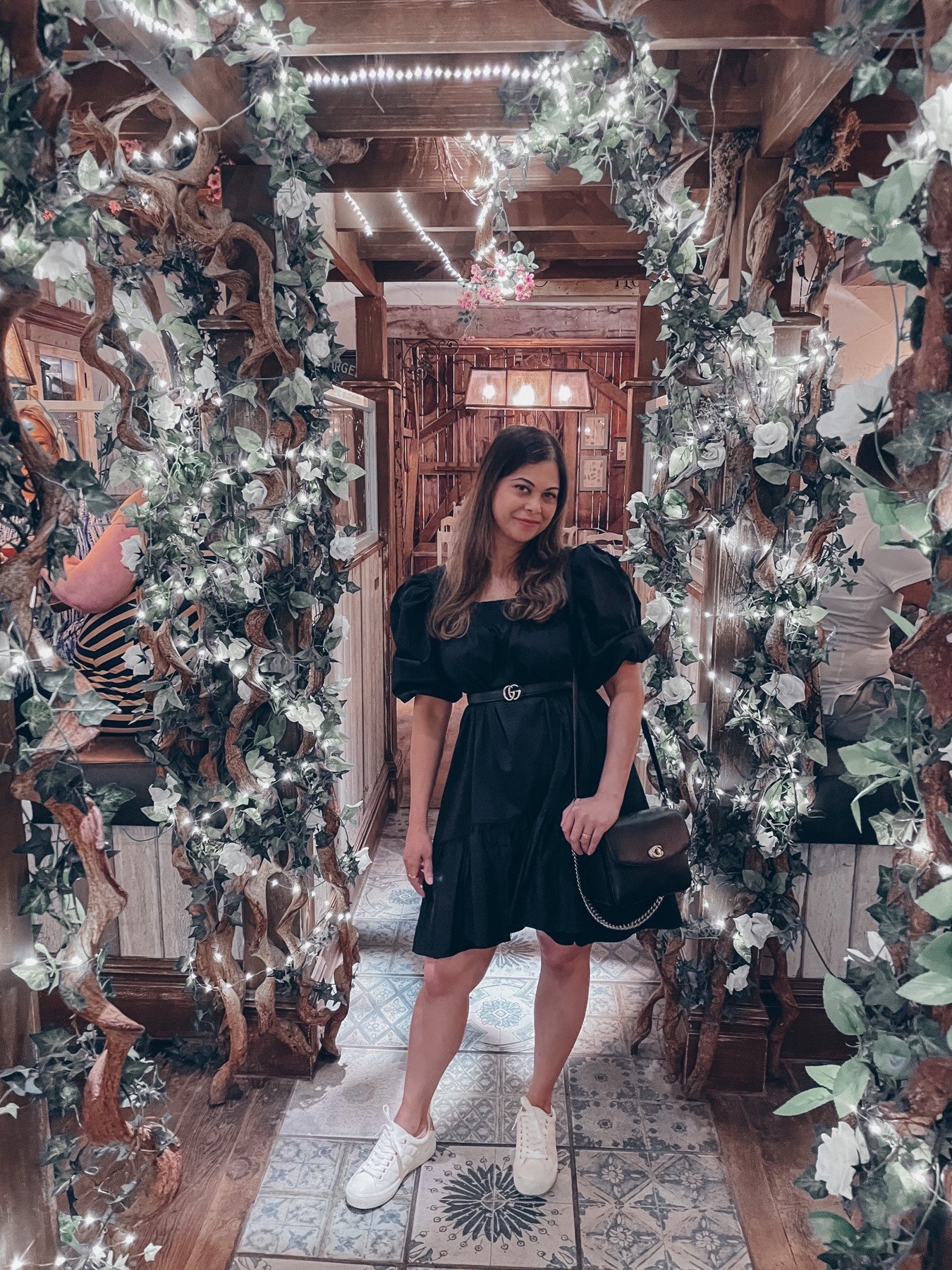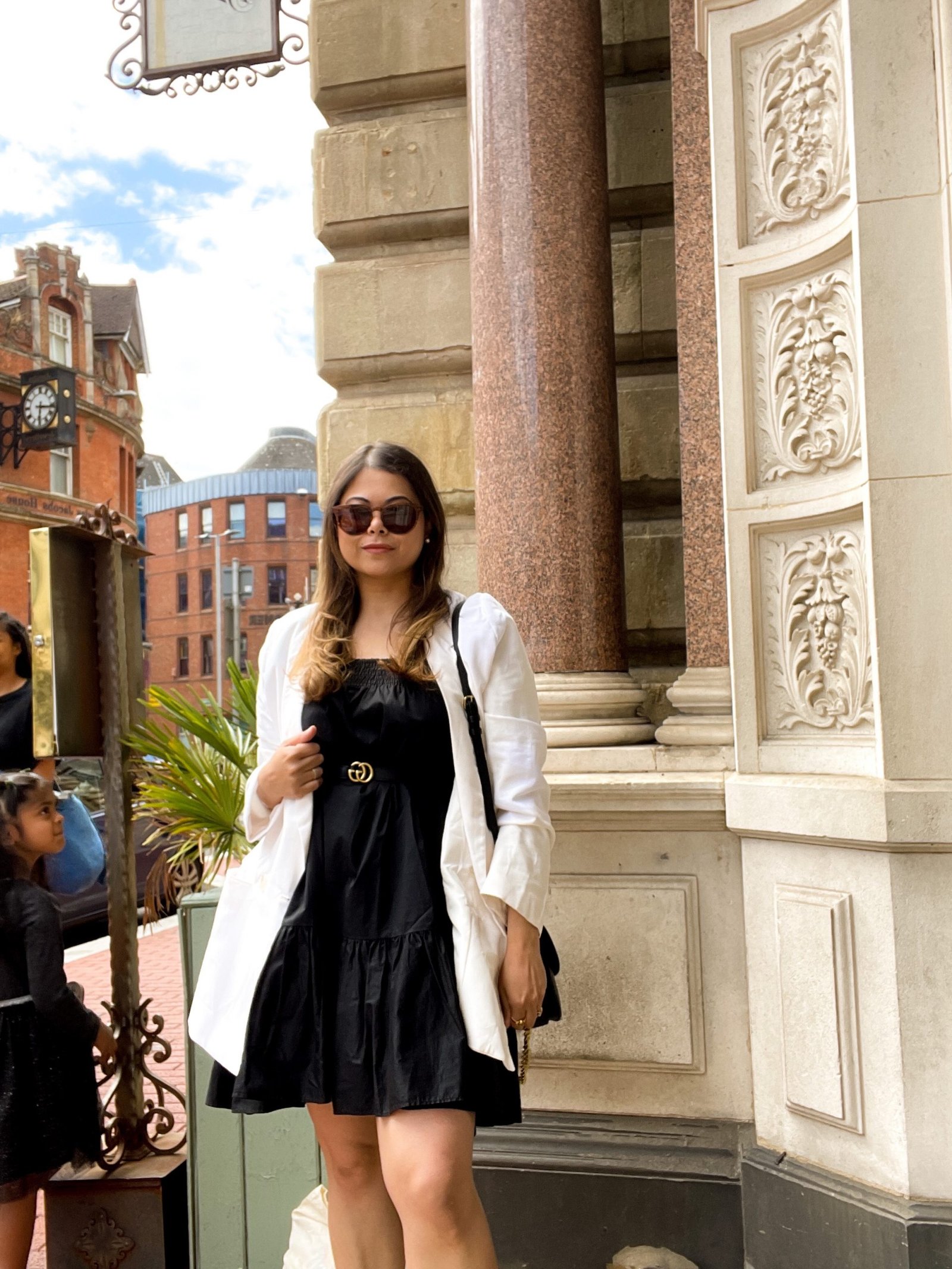 All in all, it was a lovely experience. I would totally recommend The Botanist for their food, the ambience and the great service. If you want to have a good time this is a place to go. Don't forget to tune in next week for some lovely memories from London.
Au revoir,