Hello, my lovely readers and welcome back to yet another week on Colour me in style. Today I will be serving you some classic French style outfits that look expensive but actually, aren't. It's your classic French style all-white outfit that you can pull off in any season. That's the beauty of French fashion it's so versatile and you can use it all year round and look absolutely flawless every time.
All white outfit
So every now and then I live life on the edge and wear an all-white outfit. This is despite the fact that I drink a lot of coffee, eat my curry and live in a country where it rains anytime. I mean, talk about living dangerously! But everything is fair in fashion and love.
An all-white outfit is sophisticated and naturally expensive looking—even if you haven't spent a fortune on it. And French women have mastered the art of looking expensive like a charm! Today I will share with you two outfits that just take you from Watford to Windsor in a jiffy! And no one needs to know about how (in) expensive your look was!
Look 1 – the white dress
If you thought a white dress is just for summer or for getting married, think again. A good white dress is such a staple item you can wear it all year round. I quite adore this soft white knit dress that works well in summer because it is sleeveless and light, in autumn I just wear a blazer on top, in winter I can pair it with tights and a nice warm coat. So just like that, it makes for a perfect and sustainable item to have in your wardrobe.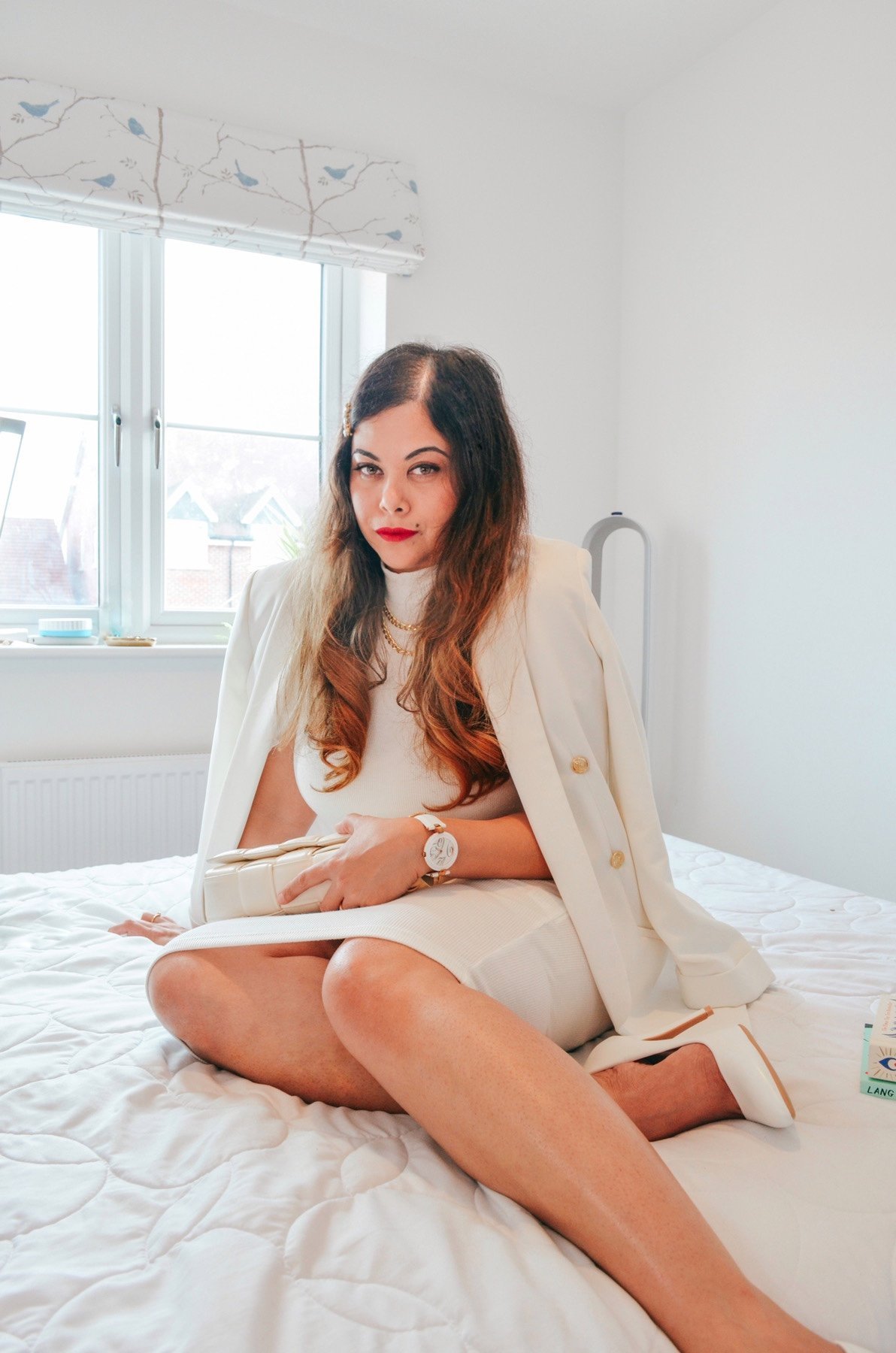 Be it a form fitting dress like this one or a more structured one to suit your frame. A white dress with a white blazer makes for a perfect outfit.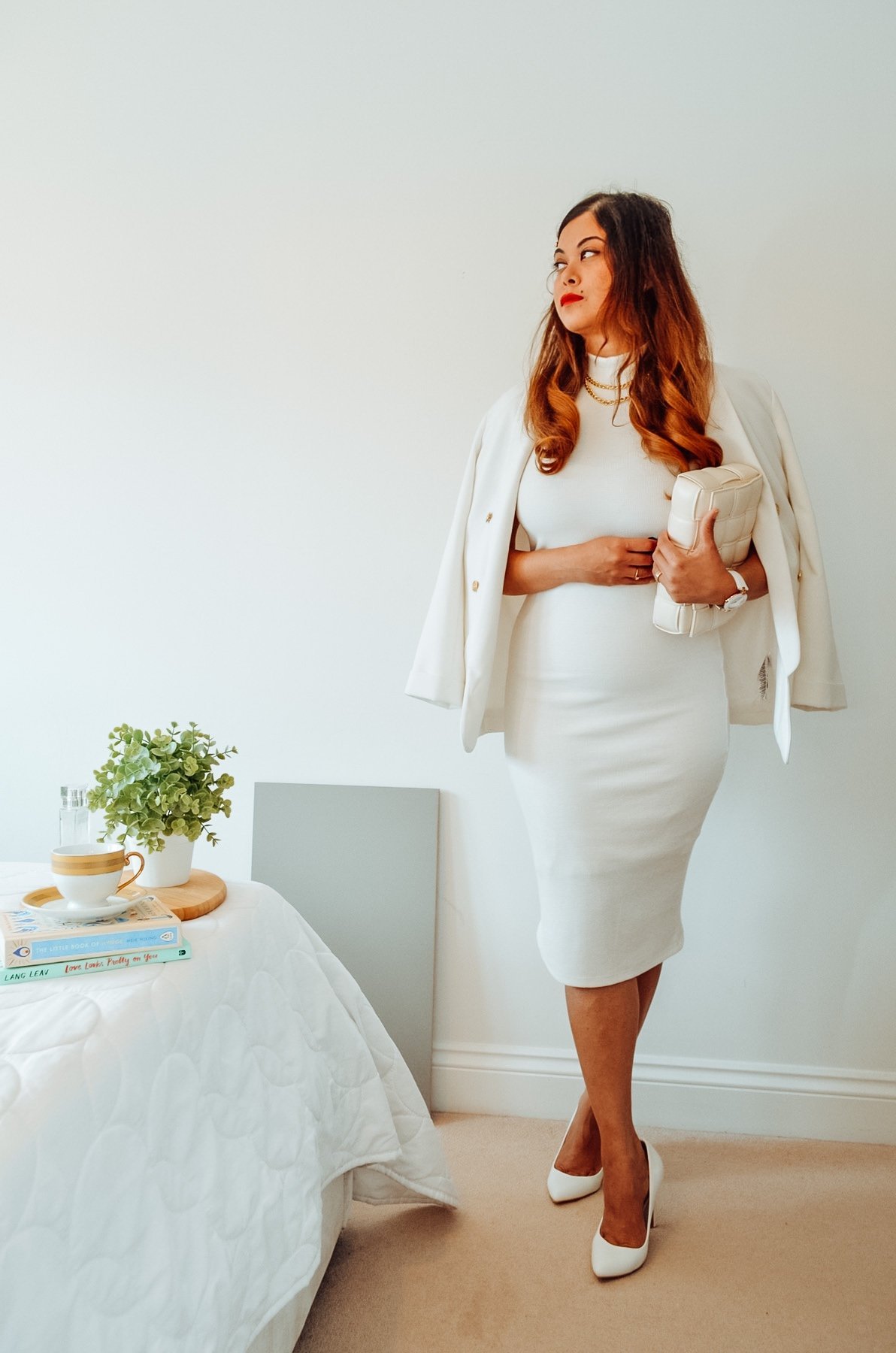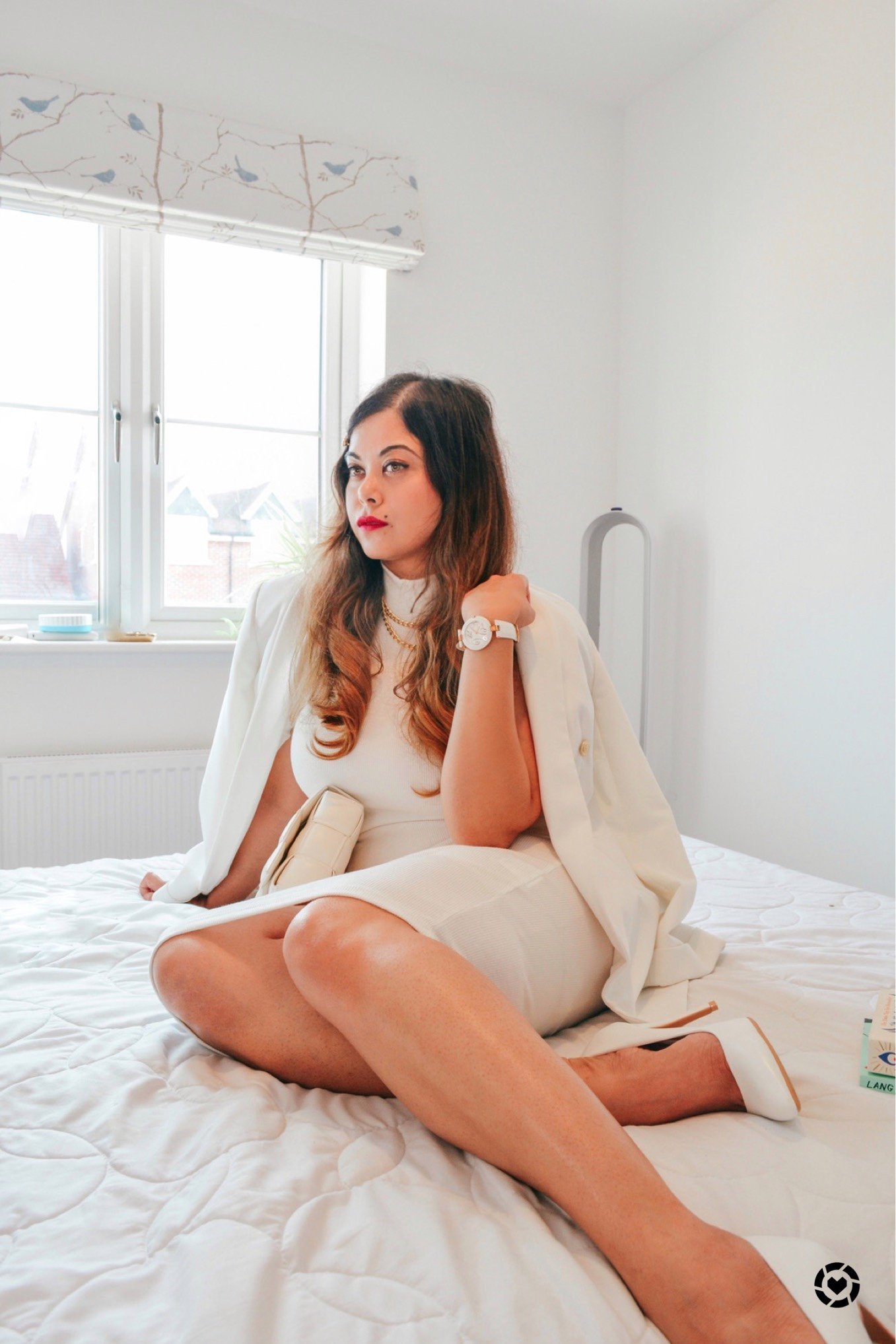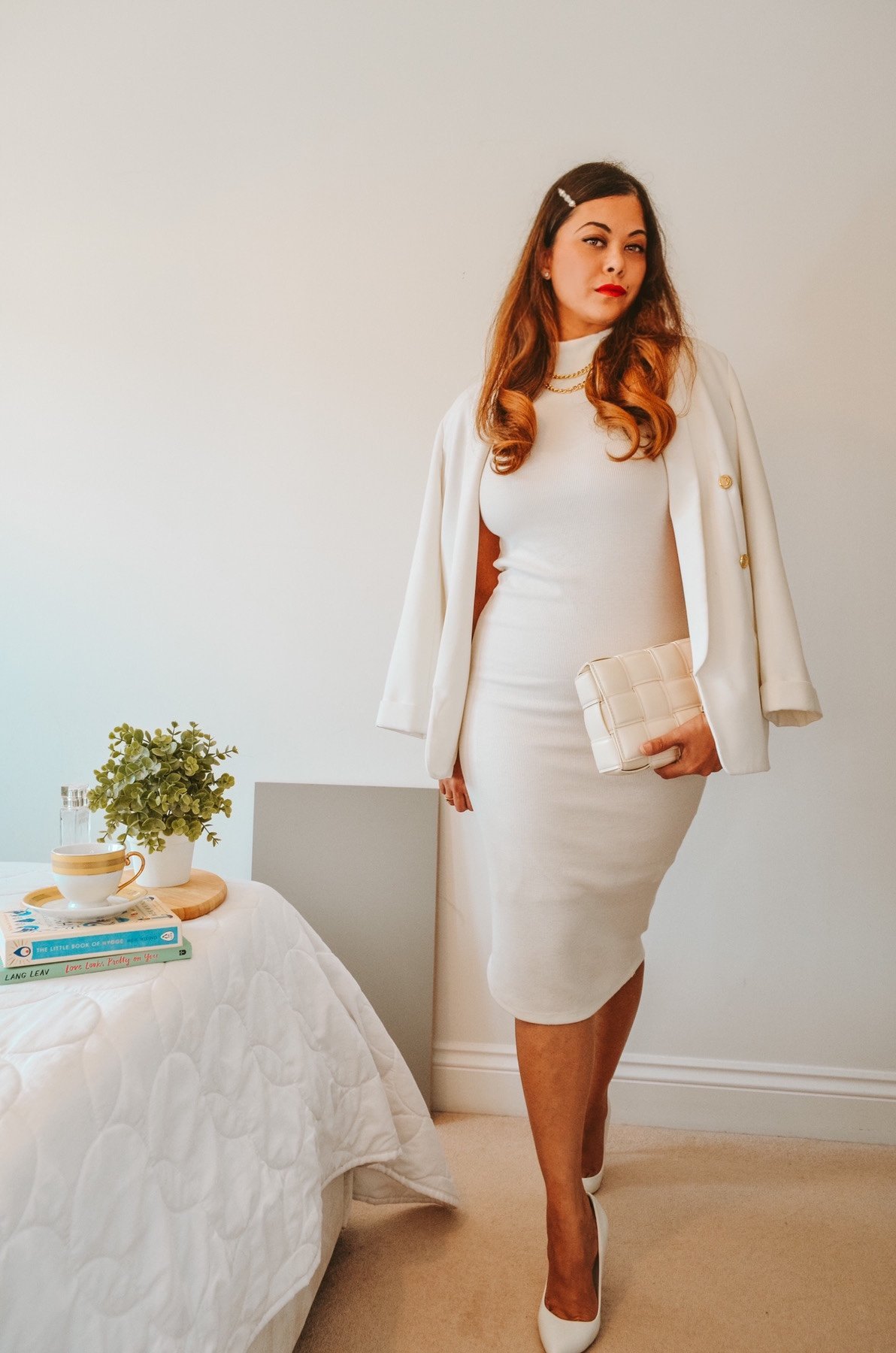 Look 2 – the white suit
Meet the mother of all suits – the white suit. If there is one thing you will see every influencer/blogger wear this year, a suit will be it. Zara currently has some exceptional options for you to invest in. And right now I would suggest going for a white suit because it is absolutely a classic. Nothing beats a good white blazer and trousers with some white accessories.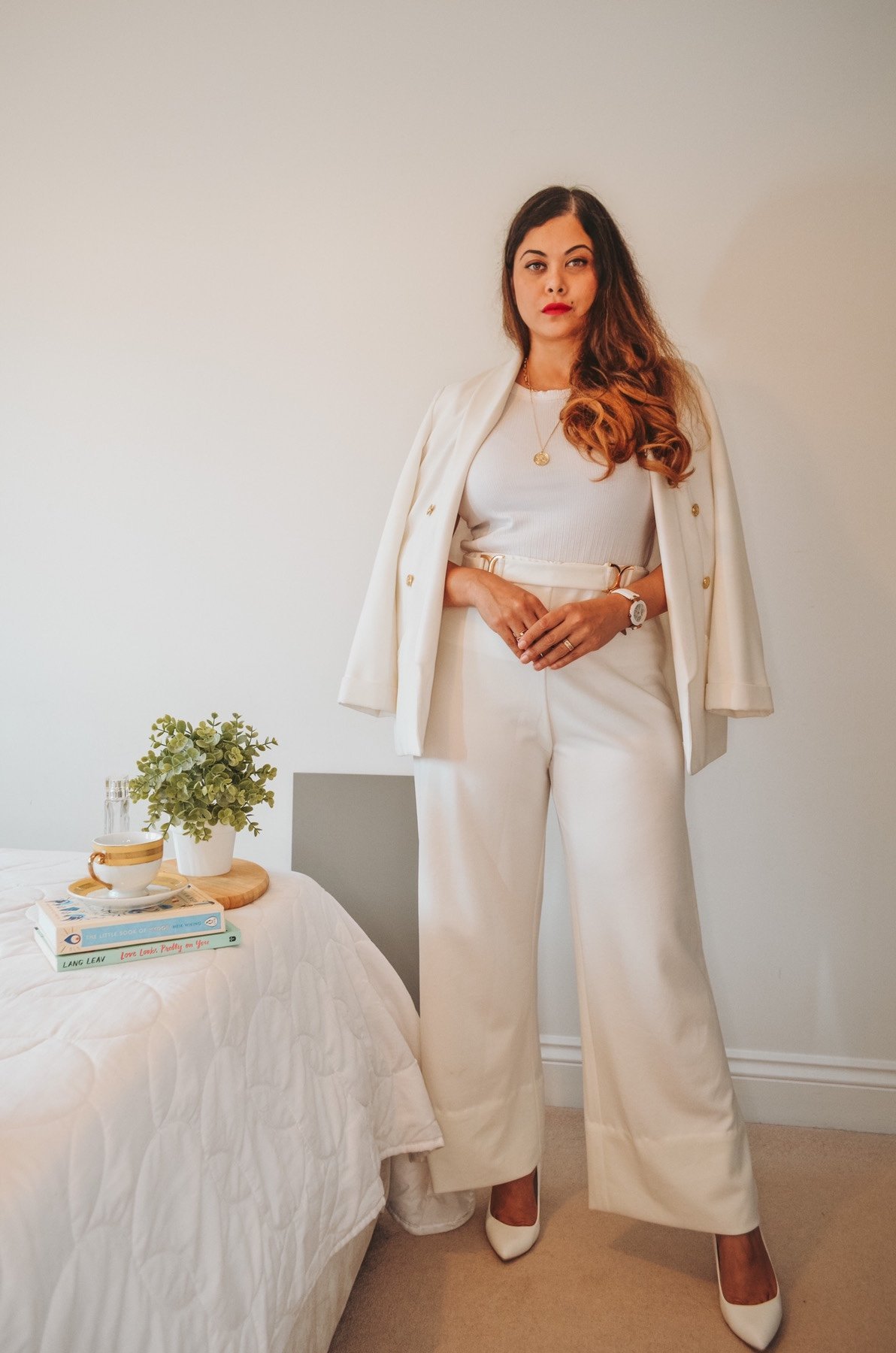 With white you can almost always carry off red lips and some layered gold jewellery. Chunky chain necklaces are also a go if you would like to make bold statement.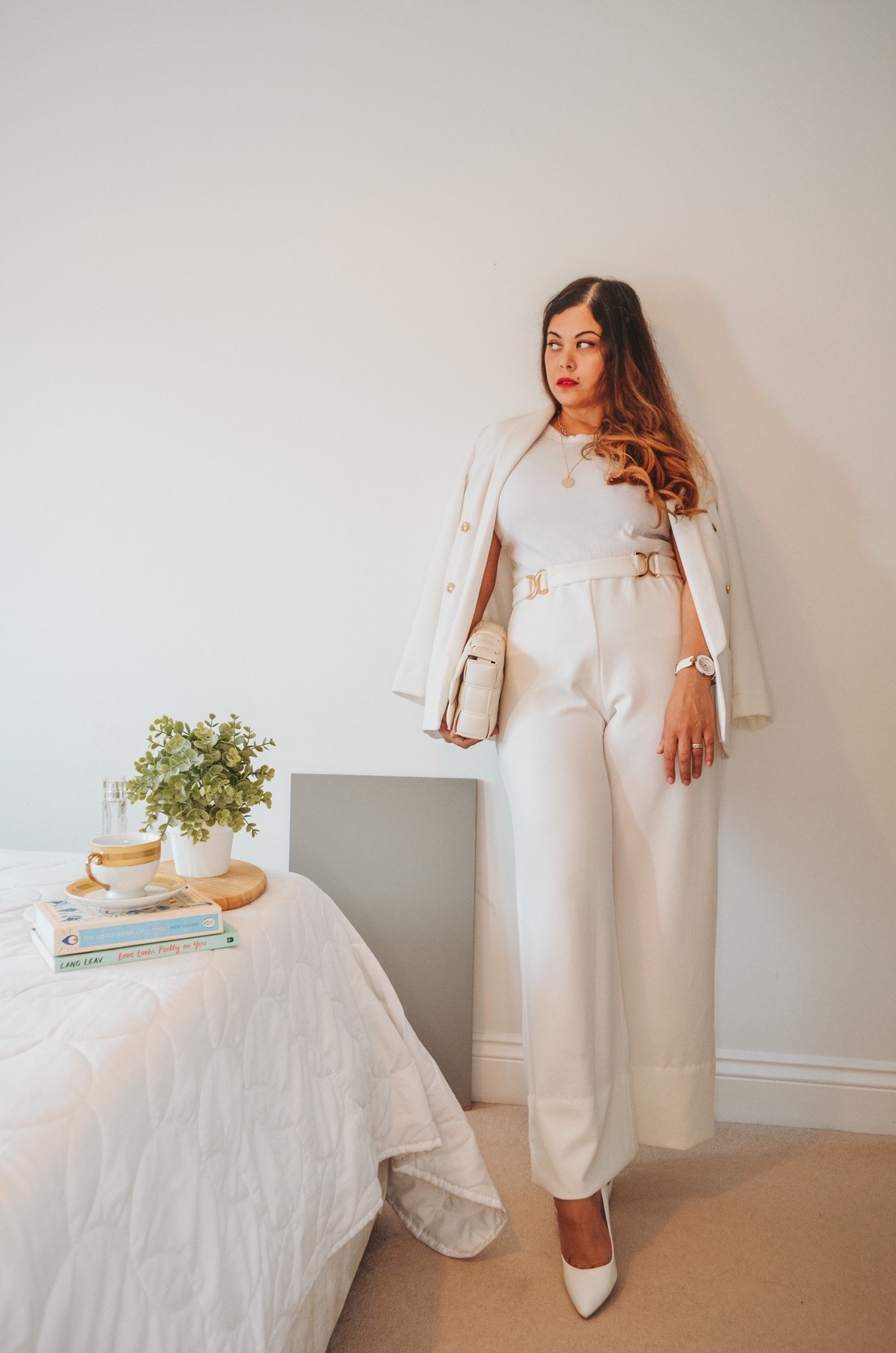 The key to pulling off the all-white trend is to layer things and you can always play with textures to make it interesting. And if all white is a bit too white for you, you can always go with neutral or beige accessories to balance things out. I personally like to make a statement with bold red lips.
There is of course more to French girl style than wearing all white and if you ever want to know more check out my post about French style and how to master it. I would love to know your thoughts about white looks and if you would wear them?
Au revoir, Pooja.