Hello, my lovely readers and welcome back to another week on Colour me in style. So autumn has arrived, and I have to say I am enjoying the crisp air, but not so much the rain. The leaves are turning red and yellow, and it is just the right time for a good cleanse and jumping into autumn in full swing. In my last post, I showed you my go-to autumn outfit which was dark and moody, and I promised to spill the tea about Autumn/Winter colour trends for 2021 that you need in your life. So here we are.
Autumn/ Winter Pantone
Autumn/Winter 2021's fashion trends show that we will be seeing a lot of bold and saturated colours coming our way. Here is my little Pantone for you to get an idea.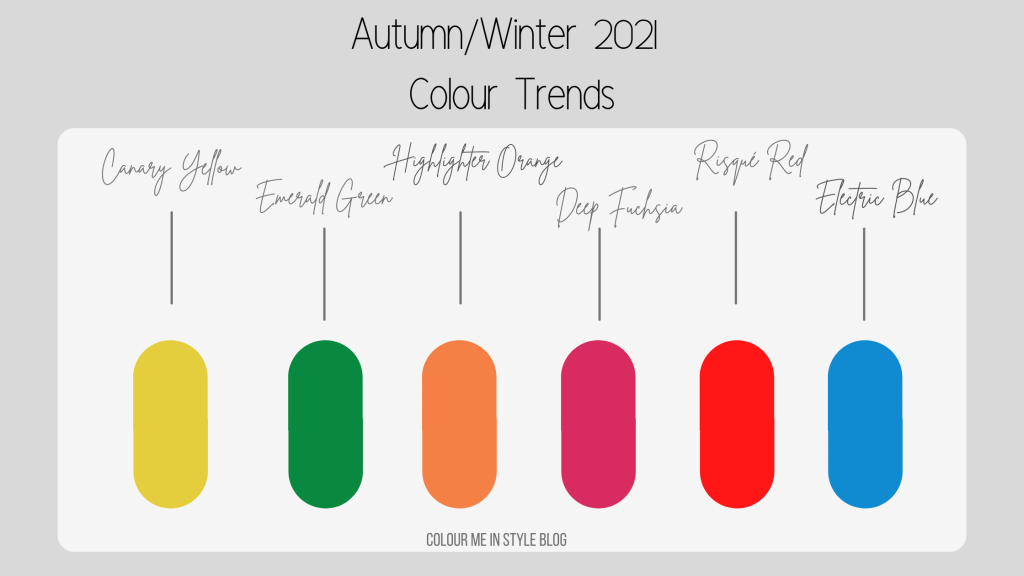 Canary yellow outfit
As you all know, I don't shy away from colours, so theAutumn/Winter colour trend of bright and bold shades makes it so much more rewarding. I haven't included pinks on here, but shades of pinks have been omnipresent on the runway. I feel like we are recreating the spring we never got to have this year.
So in line with the current trends, I wanted to bring forth this pretty date night outfit I wore recently when my husband treated me to a nice dinner date.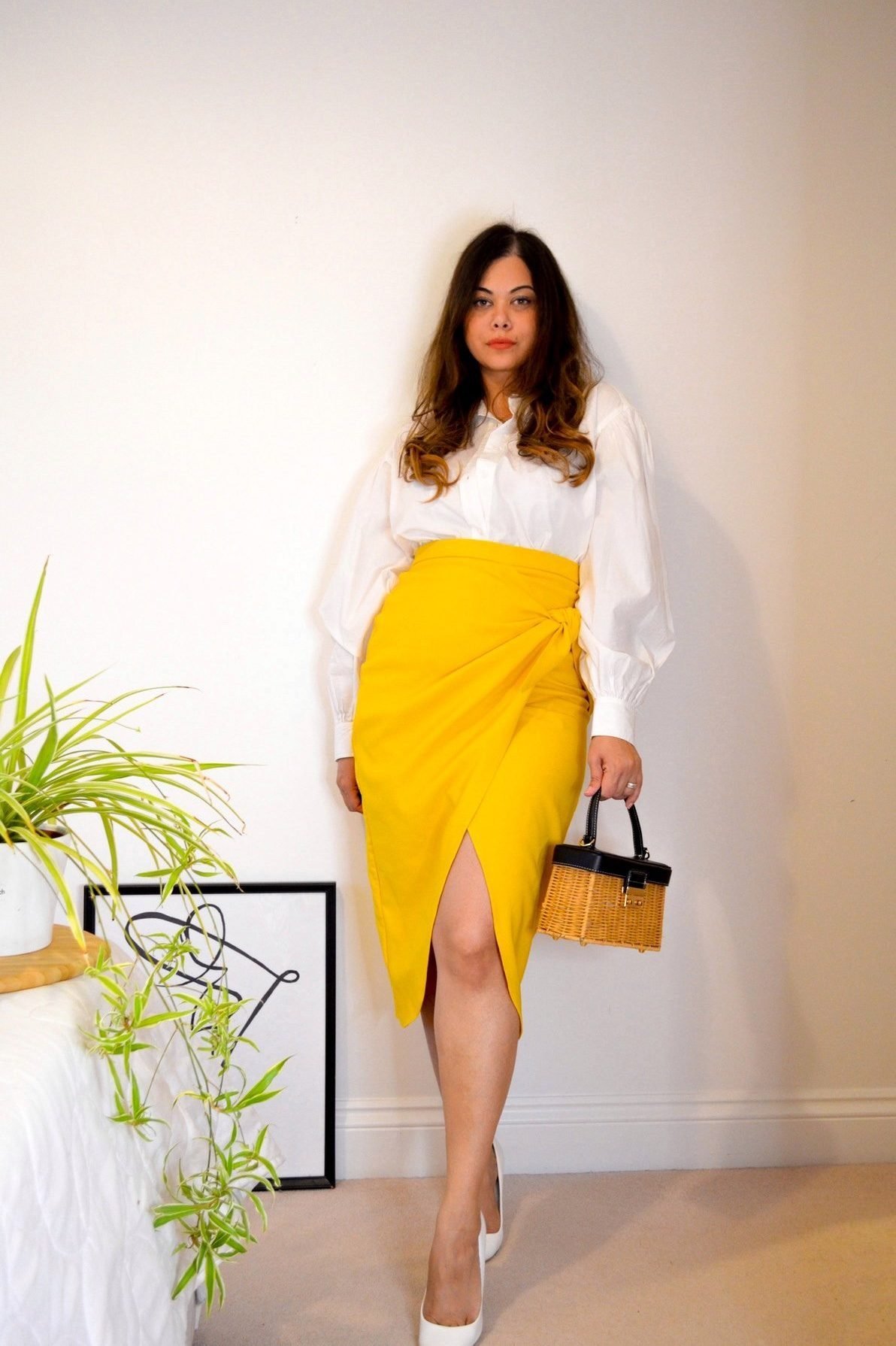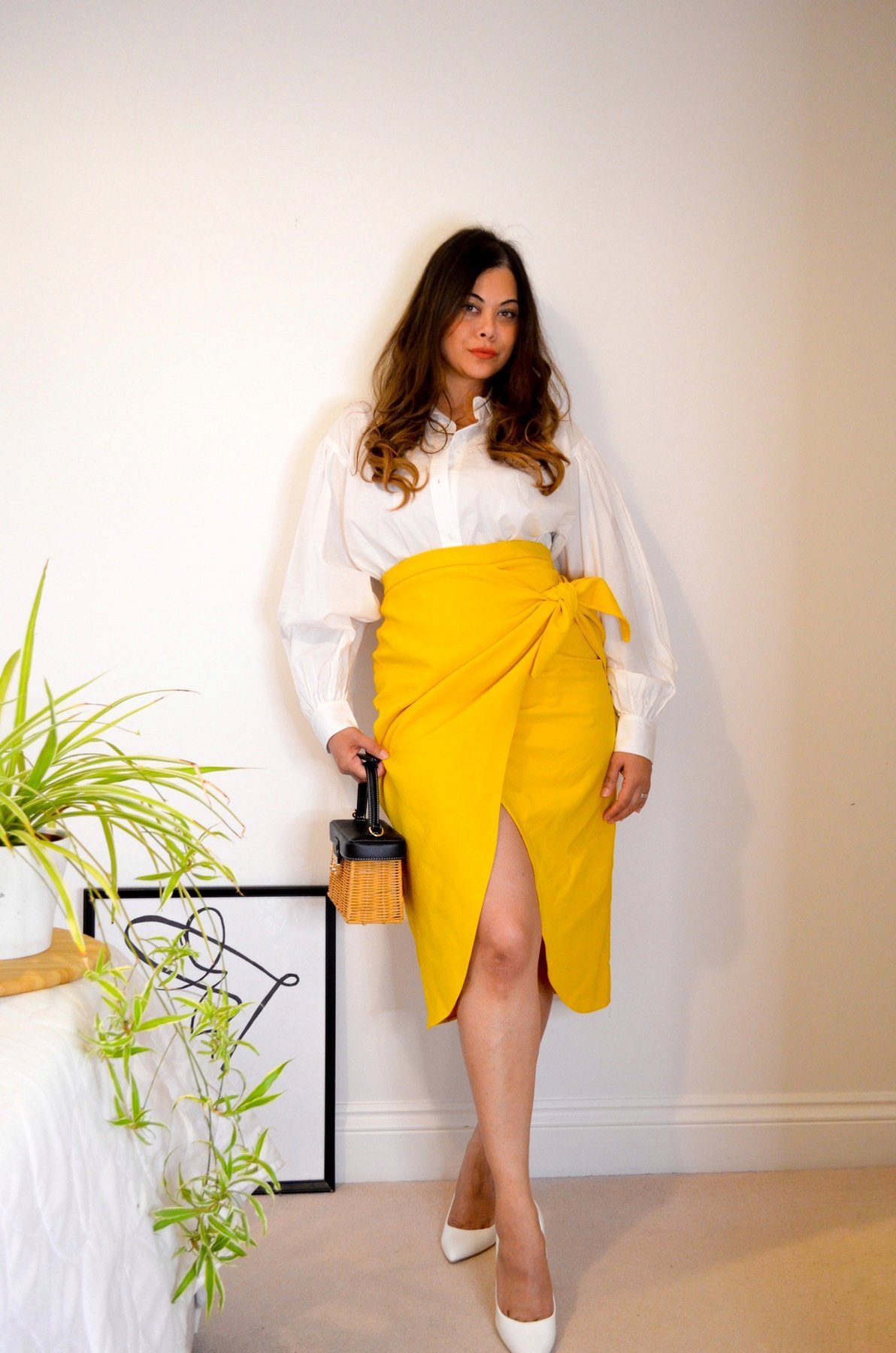 I chose to go the kill bill route because what can go wrong with a bit of white and canary yellow? Dare I say the outfit got its approval from the fellow alfresco dining crowd as I received a few compliments in the restaurant for my outfit.
I am wearing a River Island skirt (old) with my oversized New look white shirt. The white heels are New look as well and the wicker bag is from Zara which I grabbed in the summer sale. I did wear my trench on top to avoid the wind but the outfit did me proud.

Autumn/Winter Neutrals
On the other end of the spectrum is a more sophisticated palette for our minimalist friends: soft beige and oatmeal, soft grey and plenty of browns. So if you are more into your neutrals there is nothing to despair.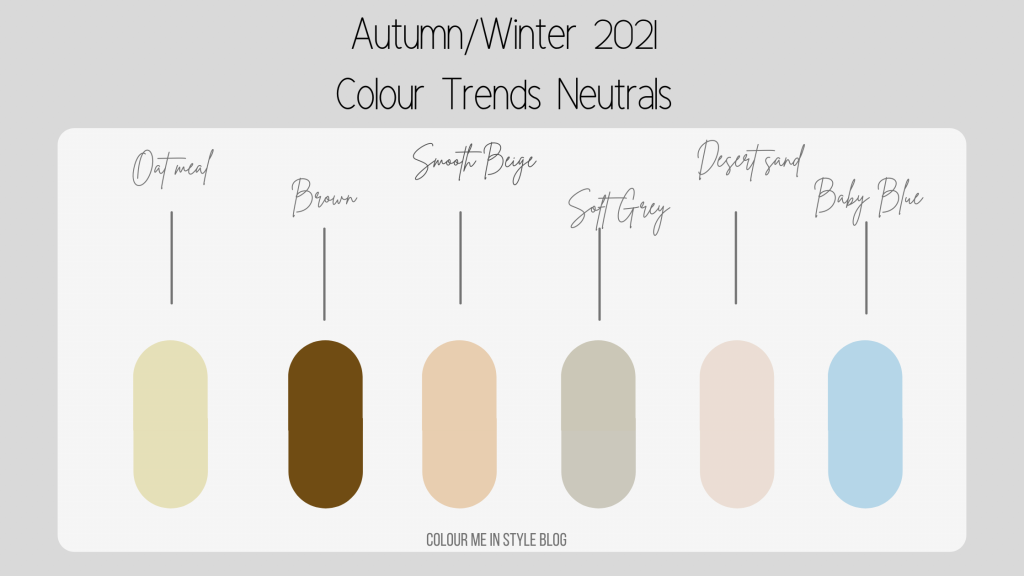 Here are some options that I have been wearing
Brown and Desert Sand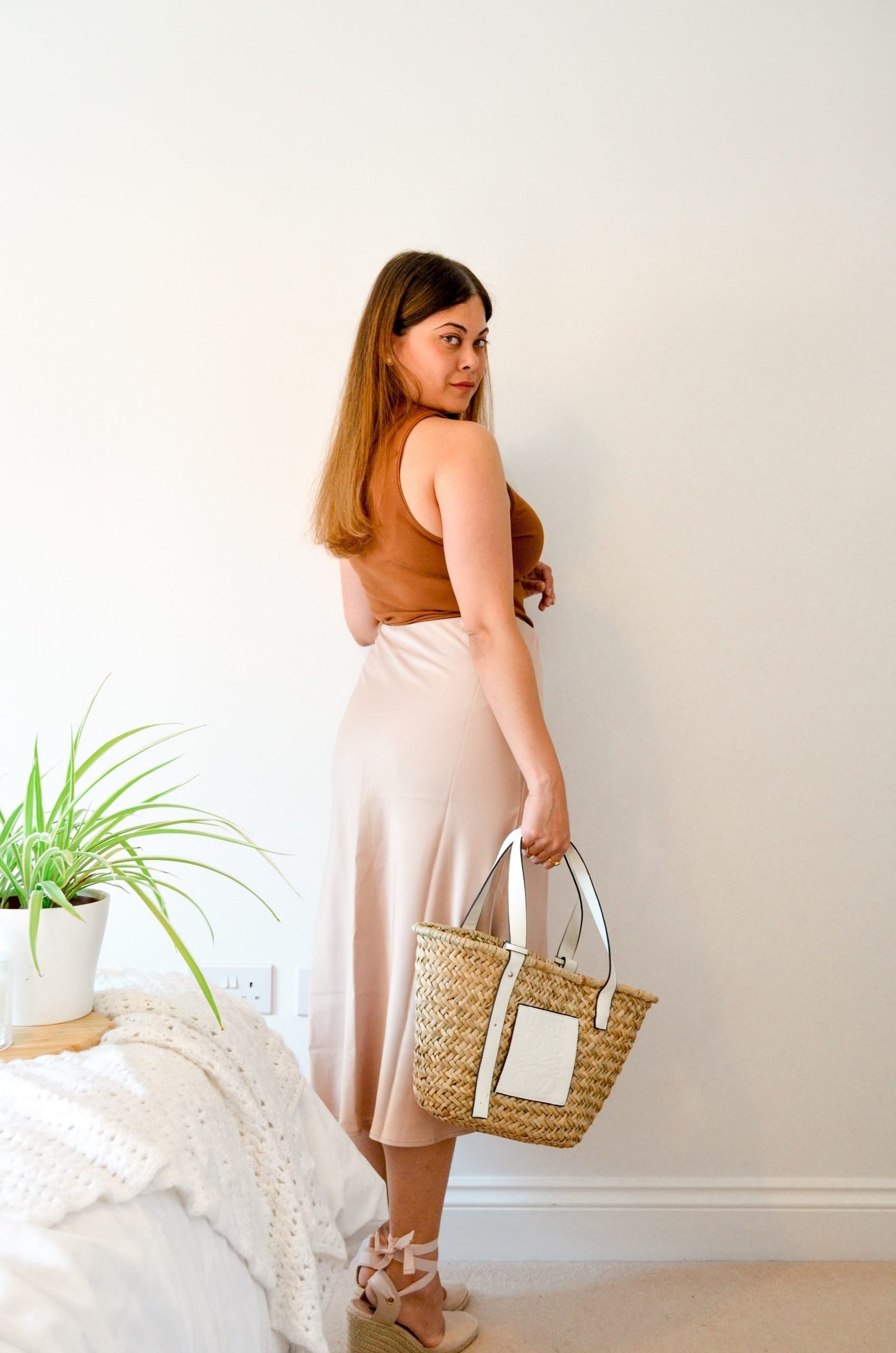 Oatmeal and White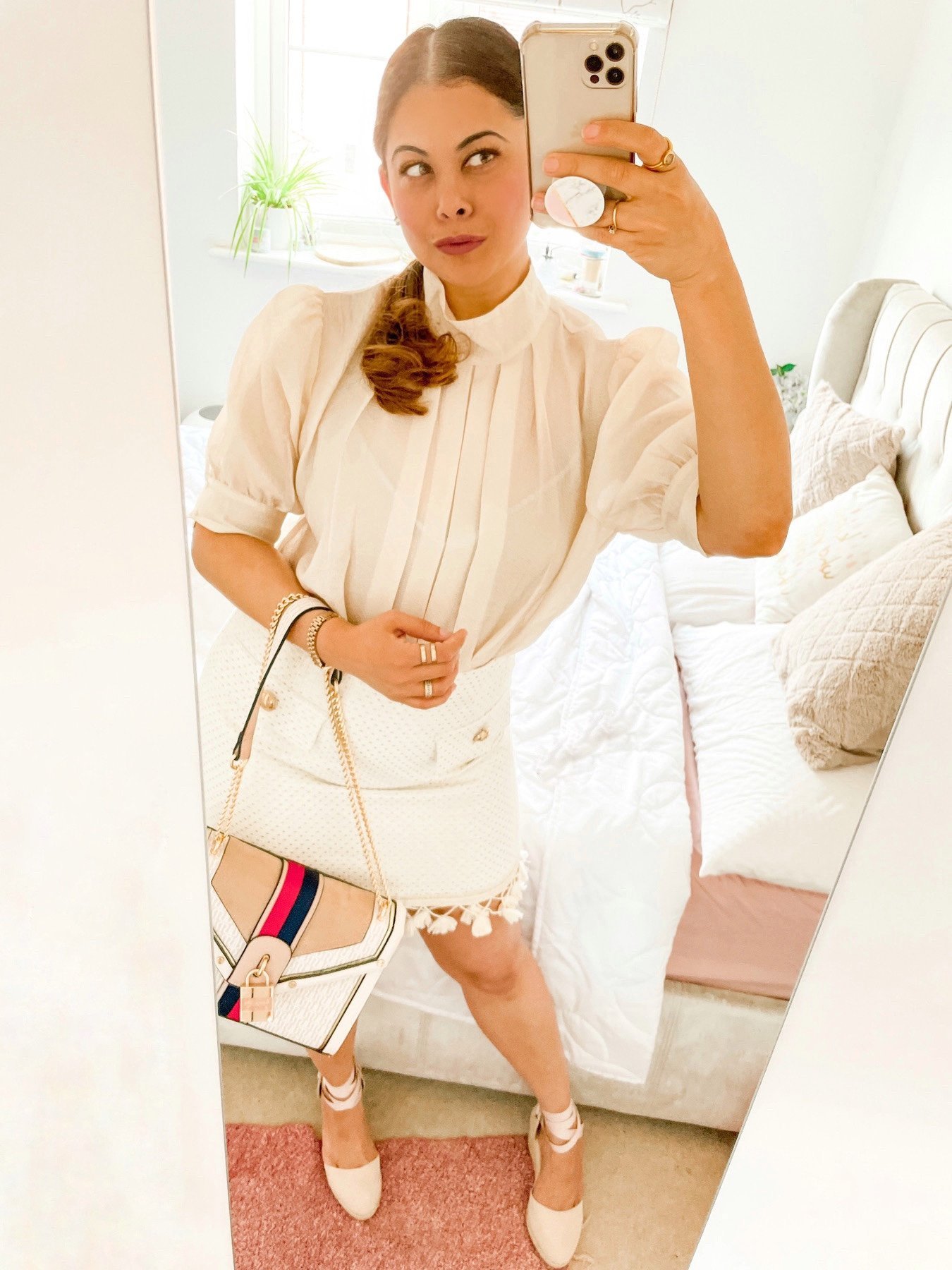 Baby Blue and White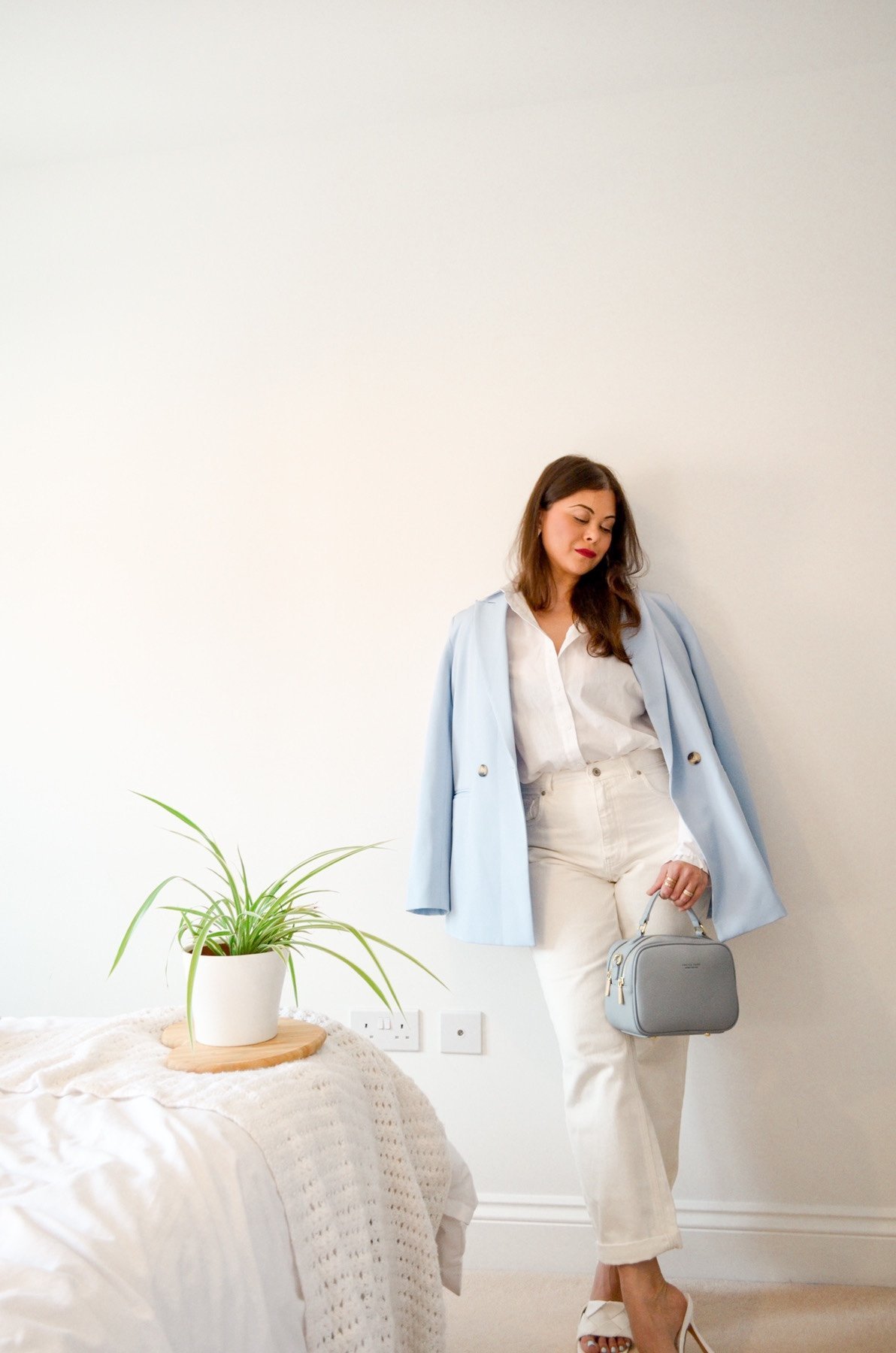 So I hope you enjoyed my trend report for Autumn/ Winter colours for 2021 and will find a way to incorporate those into your fall wardrobe this year. I do love colours and if you choose your items carefully you'll be able to wear these items across all seasons. Like the yellow skirt, I have can be easily used in summer and spring. And if you want to play it safe, just go with neutrals, they never go out of fashion and look expensive.
Hope to see you next week with more.
Au Revoir Pooja Xx