I recently made a series of reels on my Instagram of 15 not so boring winter outfits and I received so much love for it. Do you want to see what I came up with? thought you would never ask! As the world moves towards video content, photography stills are still my favourite medium and what better way to put them forward than in a blog post? In this post, I will share my two pence on how to get the most out of your winter wardrobe with 15 easy to recreate winter outfits.
Let me confess I was in denial regarding the start of winter and wasn't that keen on it but as it got colder, I found myself putting on more layers and finding more ways to multiply my wardrobe without actually buying a lot. So here we are.
In this post, I am sharing 15 winter outfits that we (me and my 15 personalities) are excited to wear right now and so should you.
1. Boucle dress outfit
Keep it warm with this Chanel inspired boucle dress from Zara. I quite like the button detail on the dress and it is warm and comfortable to wear. Boucle dresses, and co-ords are so in right now, so if you can get your hands on one, go for it!
If you don't already have a black coat get yourself one as it is a winter wardrobe staple. You will never regret buying a black button-up coat. The same goes for knee-high boots; you should totally get one in black, white and brown for that capsule wardrobe. I don't own white or brown ones yet, but I've decided to invest in one every season as they are expensive.
Here is the outfit in motion
2. Oversized blazer as a dress
A friend of mine bought this oversized blazer and ended up giving it to me because she didn't know how to style it and felt frustrated with it. I for one was ready for the challenge, so this oversized blazer ended up being a blazer dress instead. Since I am not the tallest I prefer to belt it at the waist so then there is some definition to the waist and also the blazer is secure.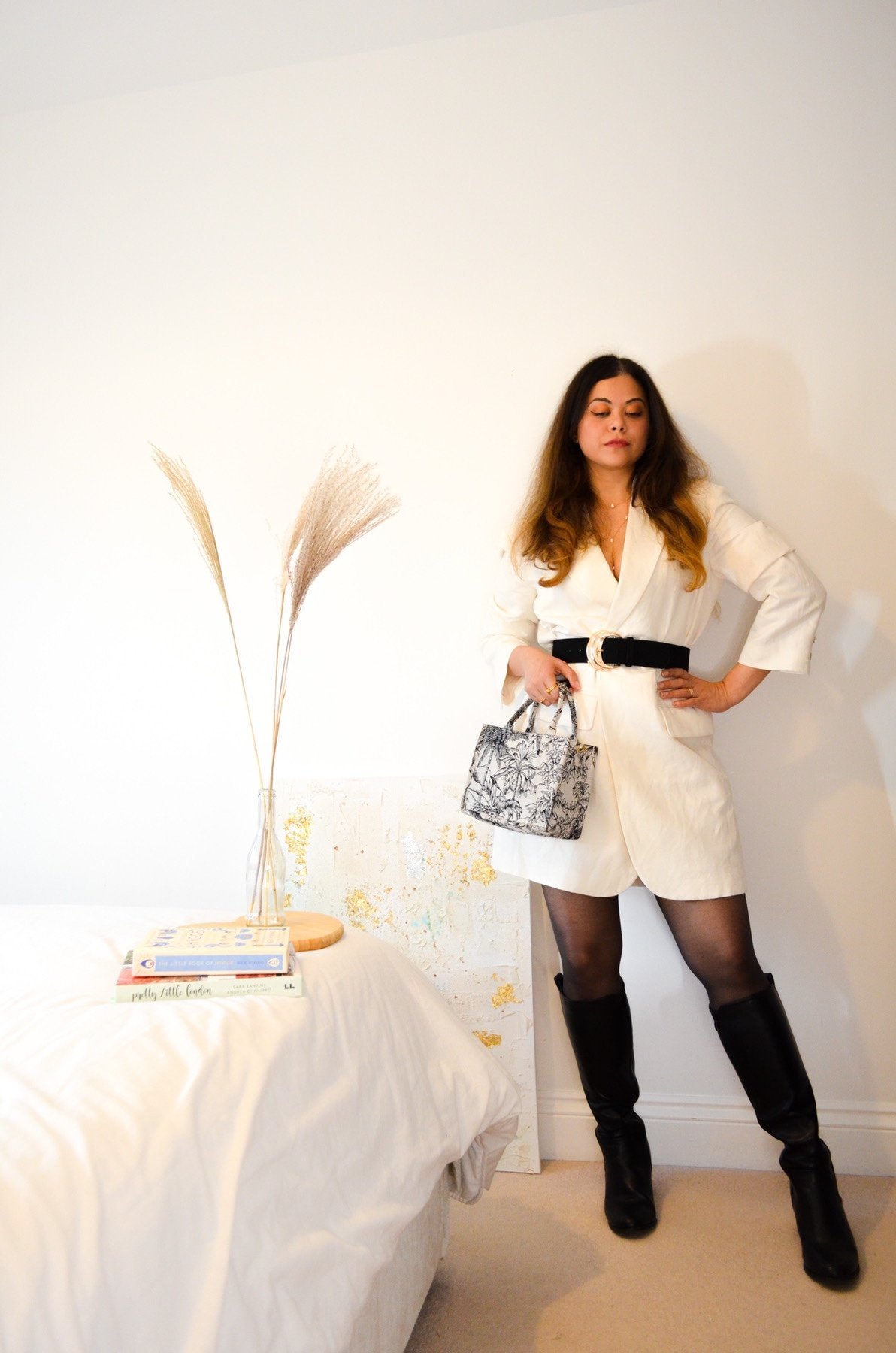 Just add some knee-high boots to keep your legs warm and add a coat on top so you are ready to face the weather in style.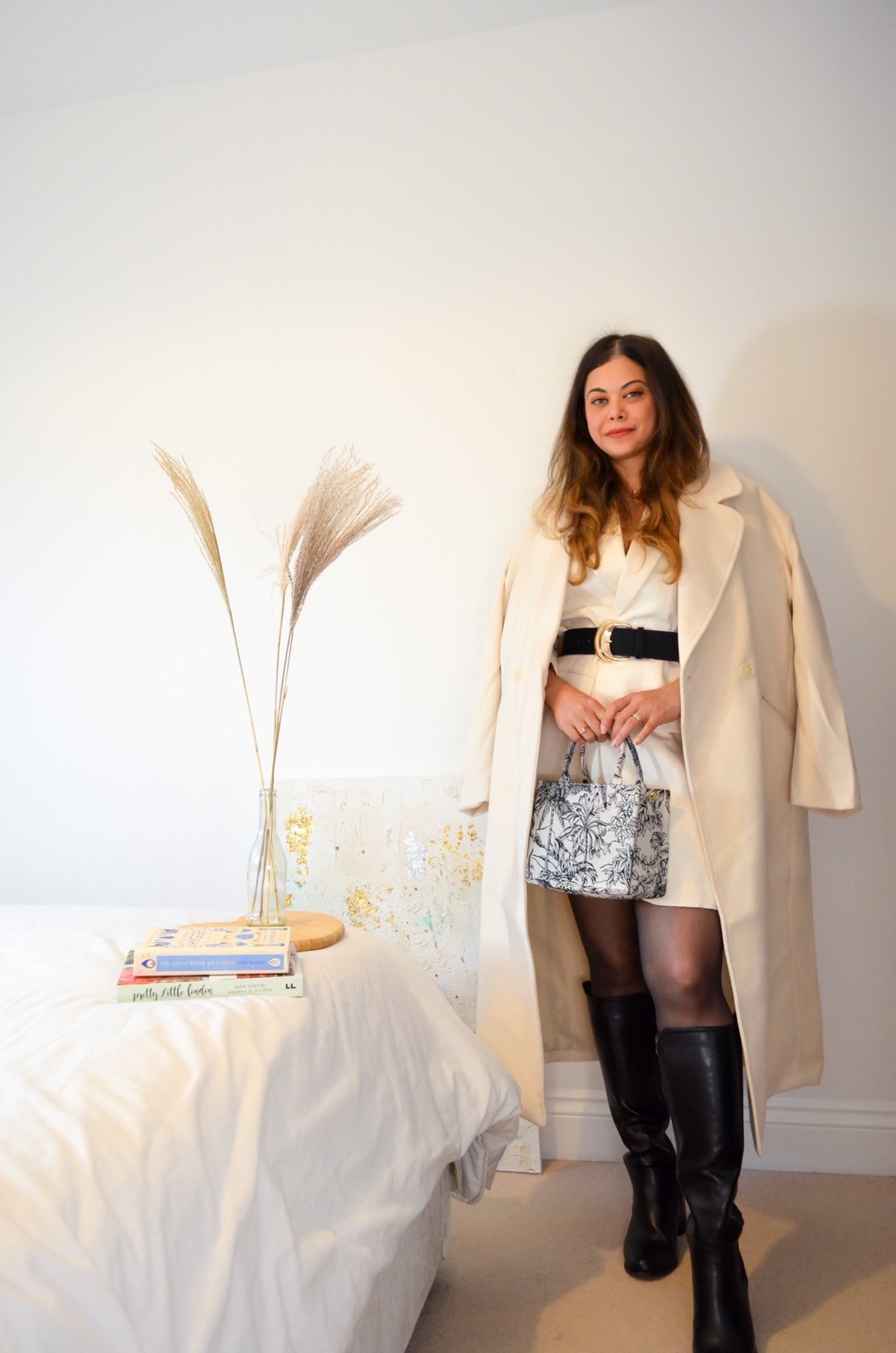 Here is a little reel of how I put together the look.
3. Don't be afraid to add some colour
I love neutrals but have you seen me in colour? While neutrals are classy and evergreen, a lot of my followers wanted to see some winter colours and if you know me, you know I don't shy away from colours. So here is an easy way to add some colours to your winter outfits. Just add a colourful coat or blazer over your outfit and voilà! You have a whole new outfit.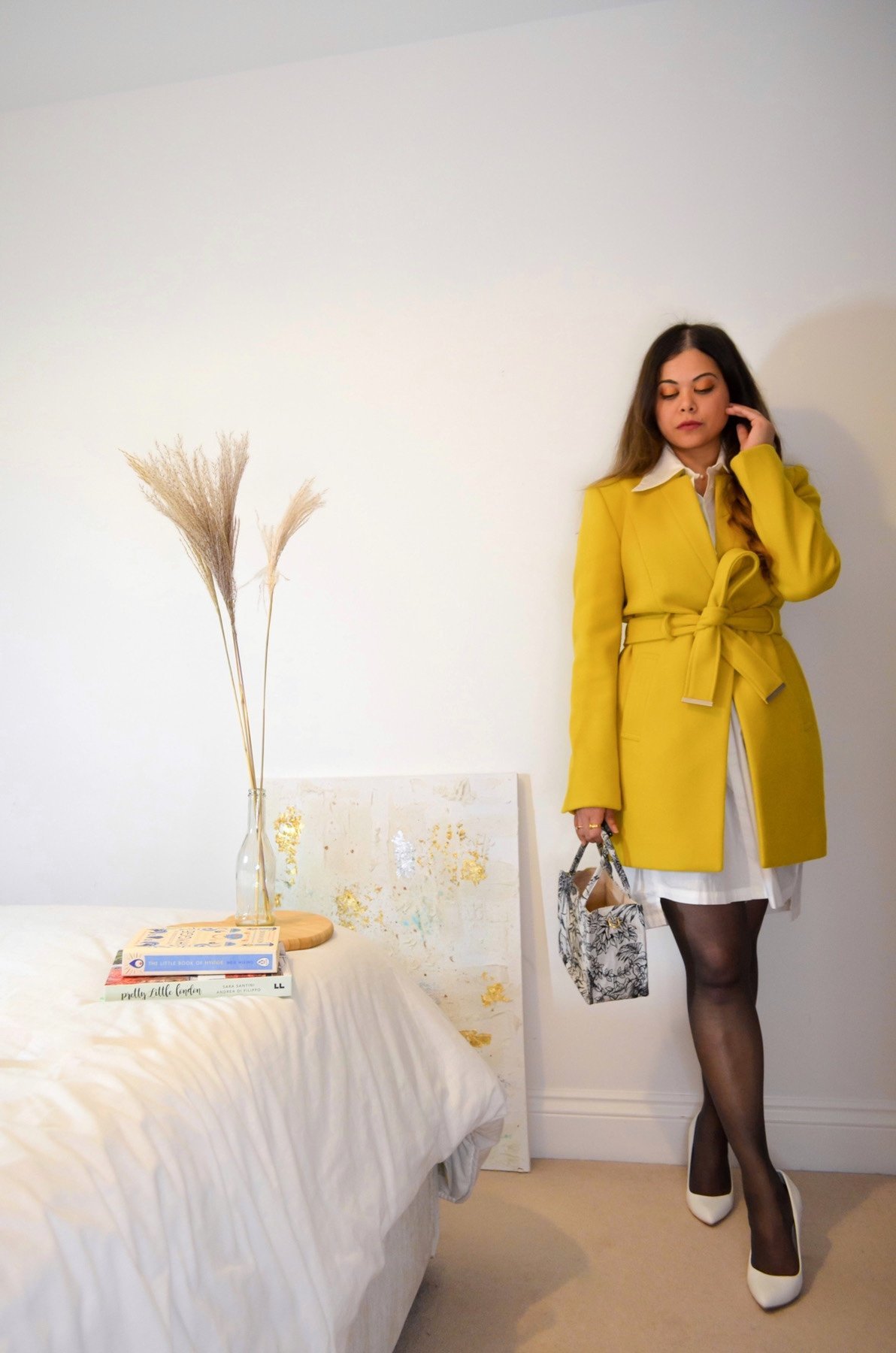 So I found this gorgeous yellow coat in 2020 at F&F clothing, which is Tesco's in house clothing brand. It is warm and it is a total showstopping outerwear piece I have. It pretty much looks like a Boden-inspired coat that came out a few years ago.
I am wearing a white shirt dress from Mango which compliments the yellow coat really well.
Tip: When wearing colour, if you are ever in doubt, just go for white or black as a base for it. You will never go wrong.
Here is the outfit in motion –
4. Mocha it is
Is it even winter wear if we don't put on something knit? A H&M sale hero, this Mocha Skirt is the must-have piece for your winter wardrobe. It is also a great piece to add to your capsule wardrobe as Mocha can easily count as a neutral tone.
I am also wearing the coolest knit collar vest thing that's open from the sides hence the belt. The look is finished with my favourite coat of all time.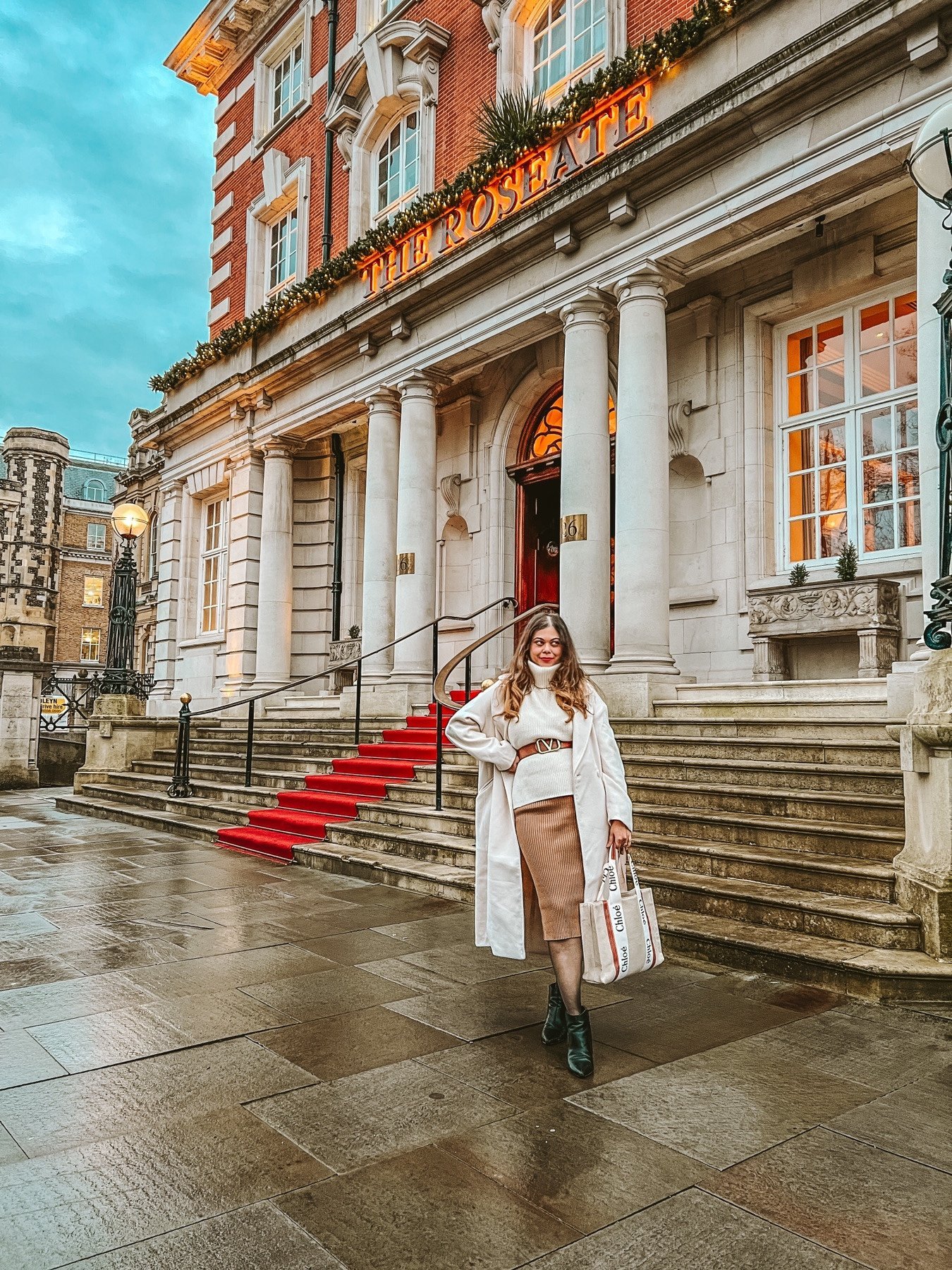 Here is a fun reel of the outfit.
5. Black and white
There is nothing sexier than a black and white outfit, is there? This look was fantastic to put together and it is so versatile that you can use it for spring with a light coat or a blazer. In summer you just lose the outerwear and you are good to go.
So this look consists of a white shirt dress and a black camisole to go on top of it. Cinch the waist with a chunky or statement belt; add boots or heels along with tights and a black coat on top.
Tip: You can always replace the camisole with a corset or a crop top if you have one. I just used a cami because it won't kill my ribcage.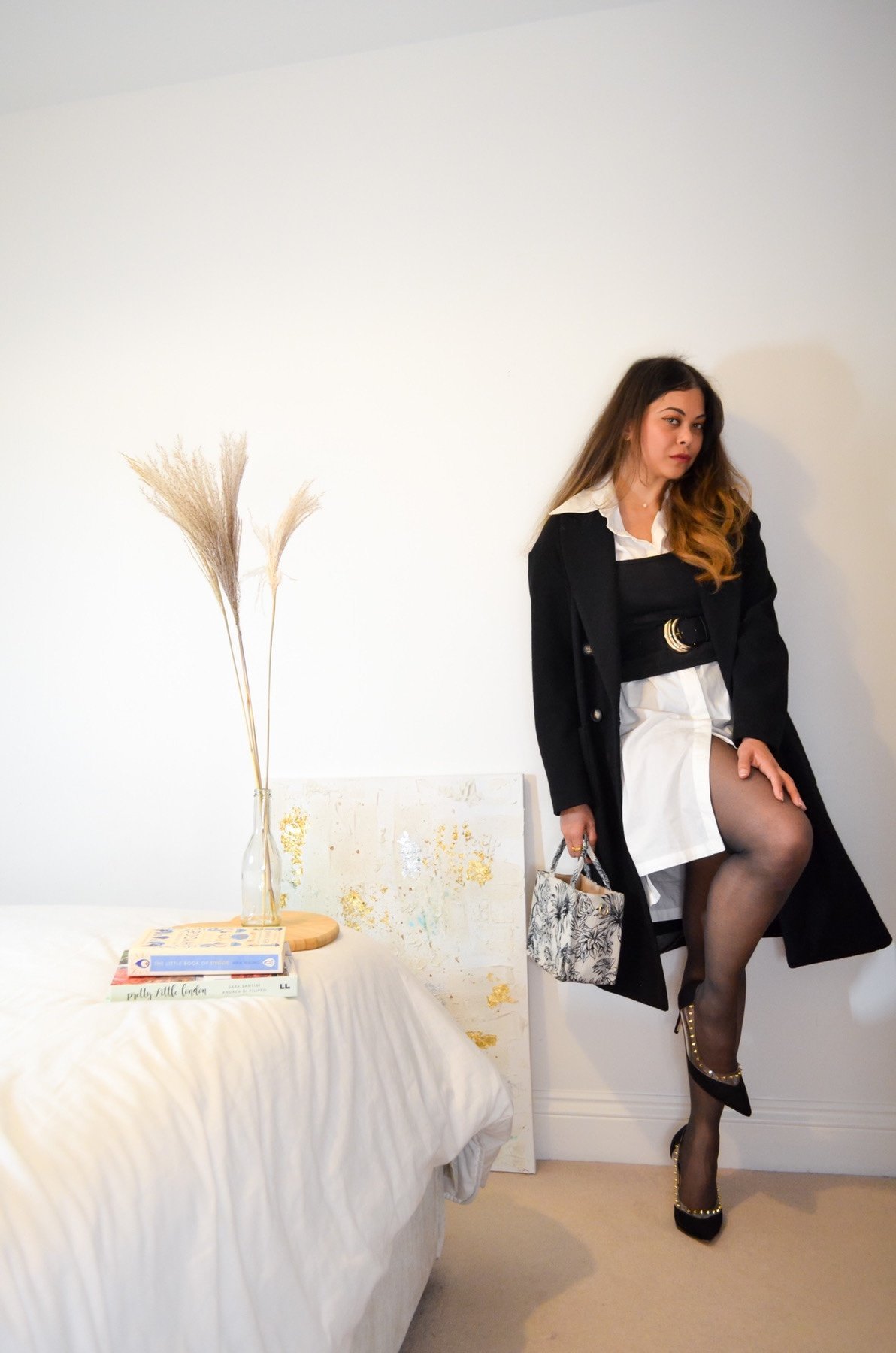 6. Leather for the weather
One really good option to wear during winter is leather or faux leather, which is a lot cheaper and just as long-lasting. I have heard of some great innovation techniques where we now are able to buy vegan leather, no animals harmed in the process.
So if you need something that will keep you warm while looking like you mean business just grab a leather skirt (mini or midi) with a solid red top. This is a combination that doesn't fail, whether your skirt is white, black or brown.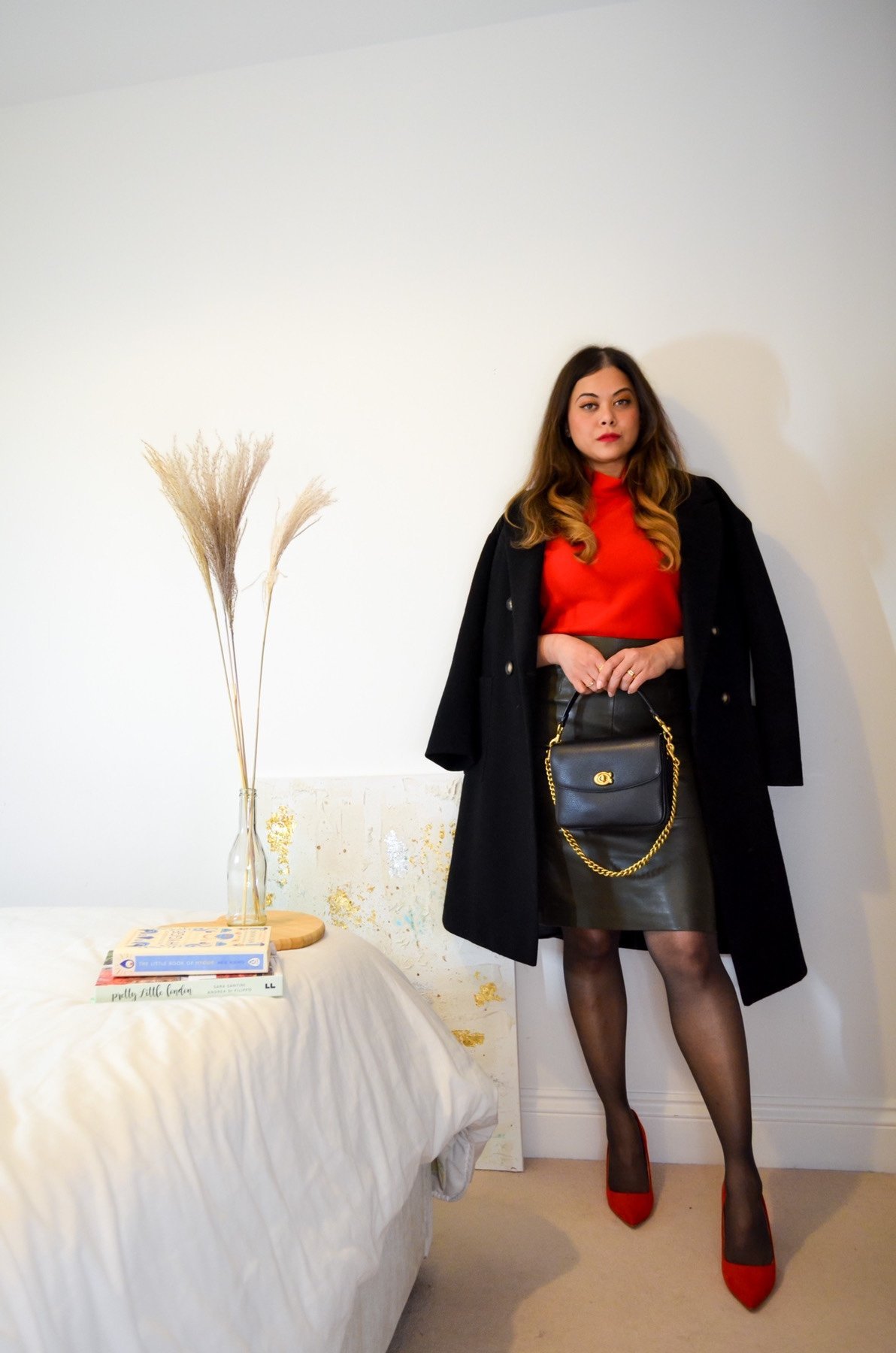 Here is your get ready with me reel
7. Add a scarf on top
Another great way to uplift your outfit is to add a scarf on top of your coat and then cinch the waist with a belt over the scarf and your coat. Trust me, you won't regret it!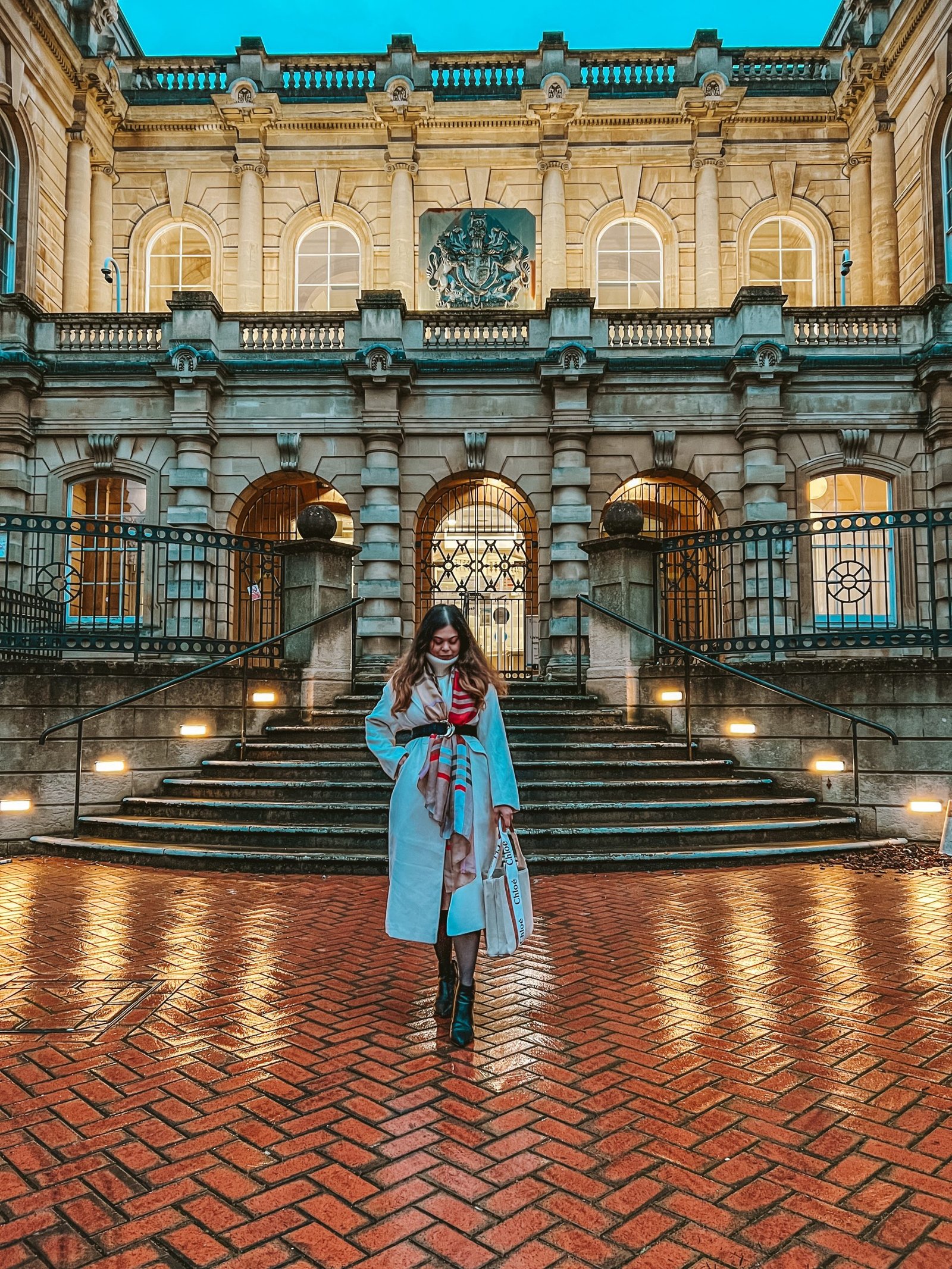 Look in motion
8. Repurpose, reuse and make new!
When people say how do you multiply your wardrobe without buying more things so often? I say, repurpose and wear your pieces across all seasons. I don't generally pack away my summer tops or certain summer dresses during colder months because I always find a way to restyle it with a jumper, shirt or coat on top.
So for look number 8, you have a silk wrap dress repurposed as a blouse. Thank me later.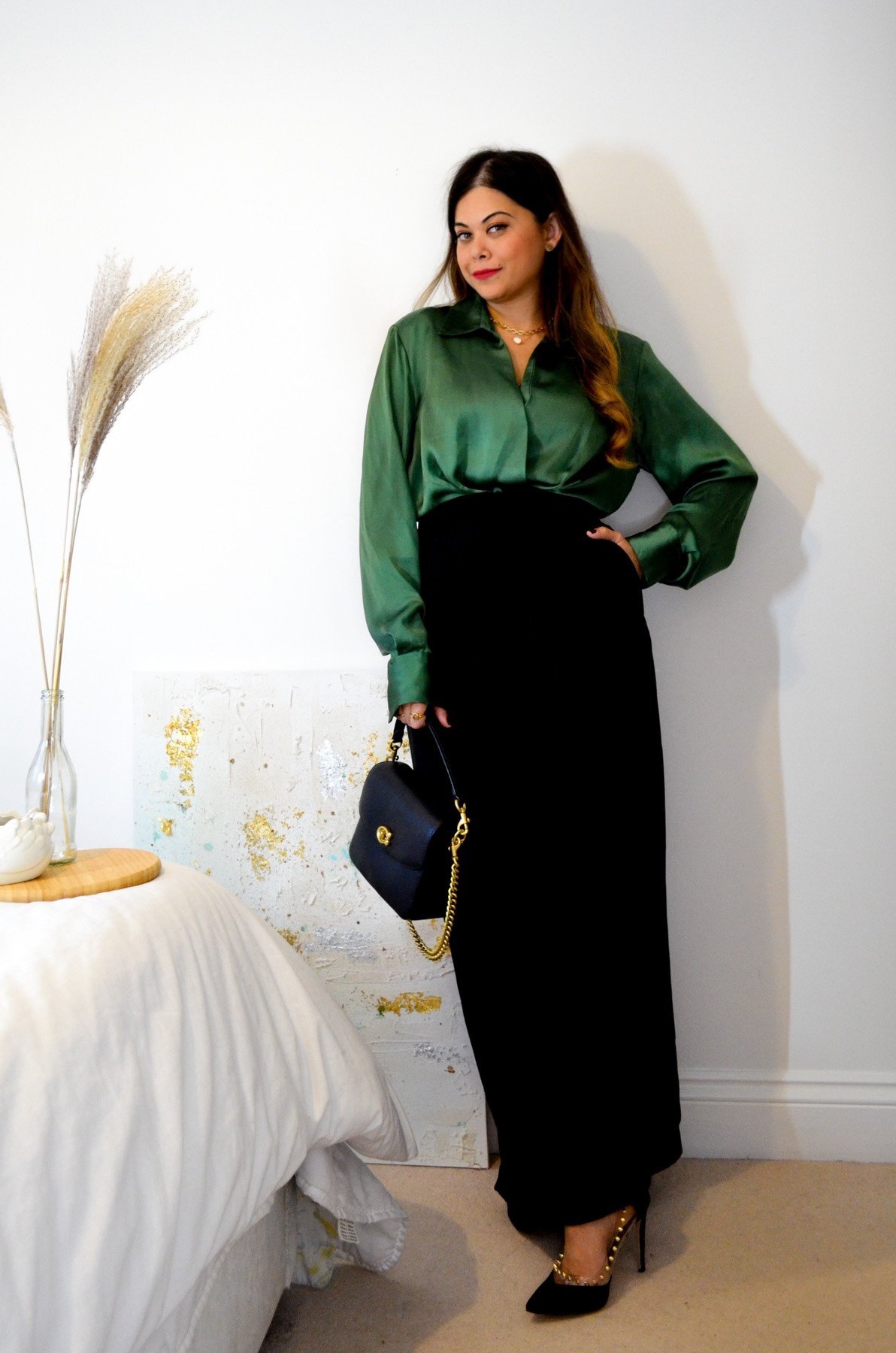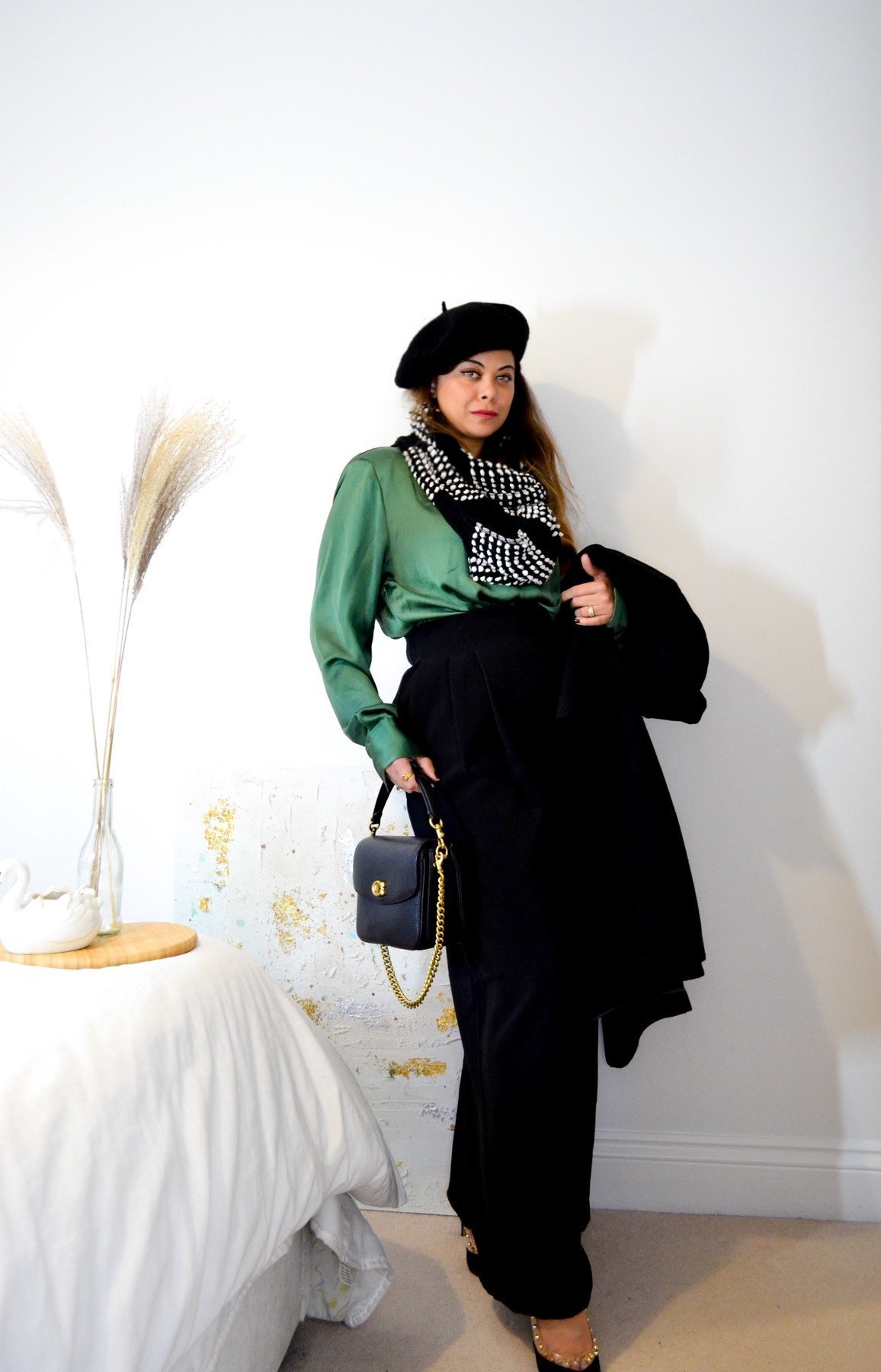 Outfit in motion
9. All white with red
Here is an outfit that deceivingly looks like it's an all-white outfit until you are ready to take that coat off.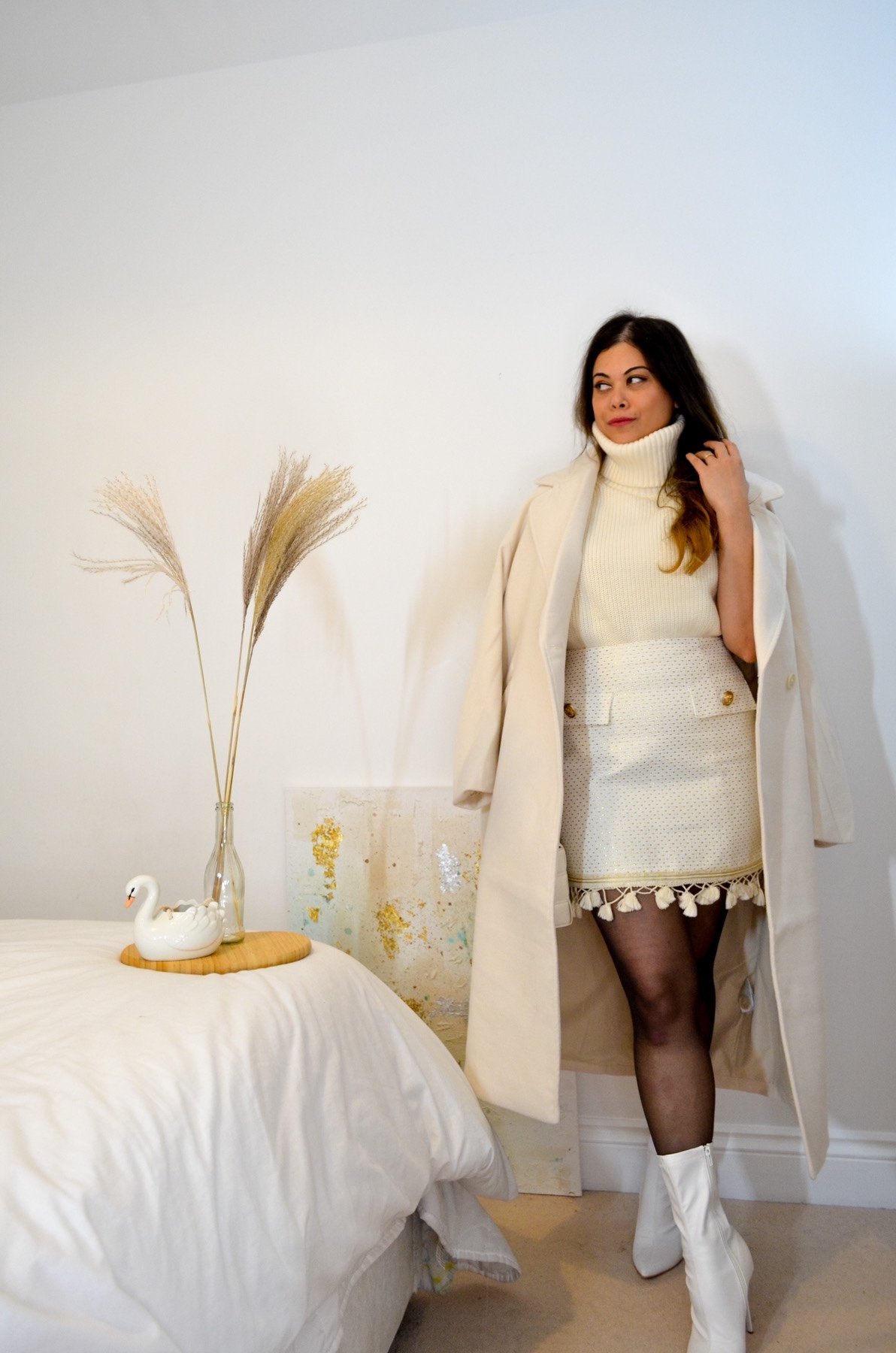 Surprise! This knitted polo-neck collar is just wonderful. It is currently on sale for just £12 on the HM website. Check it out here. There is a similar cashmere alternative. I think it's a brilliant alternative to a sweater vest if that looks bulky on you because the sides of this vest are open.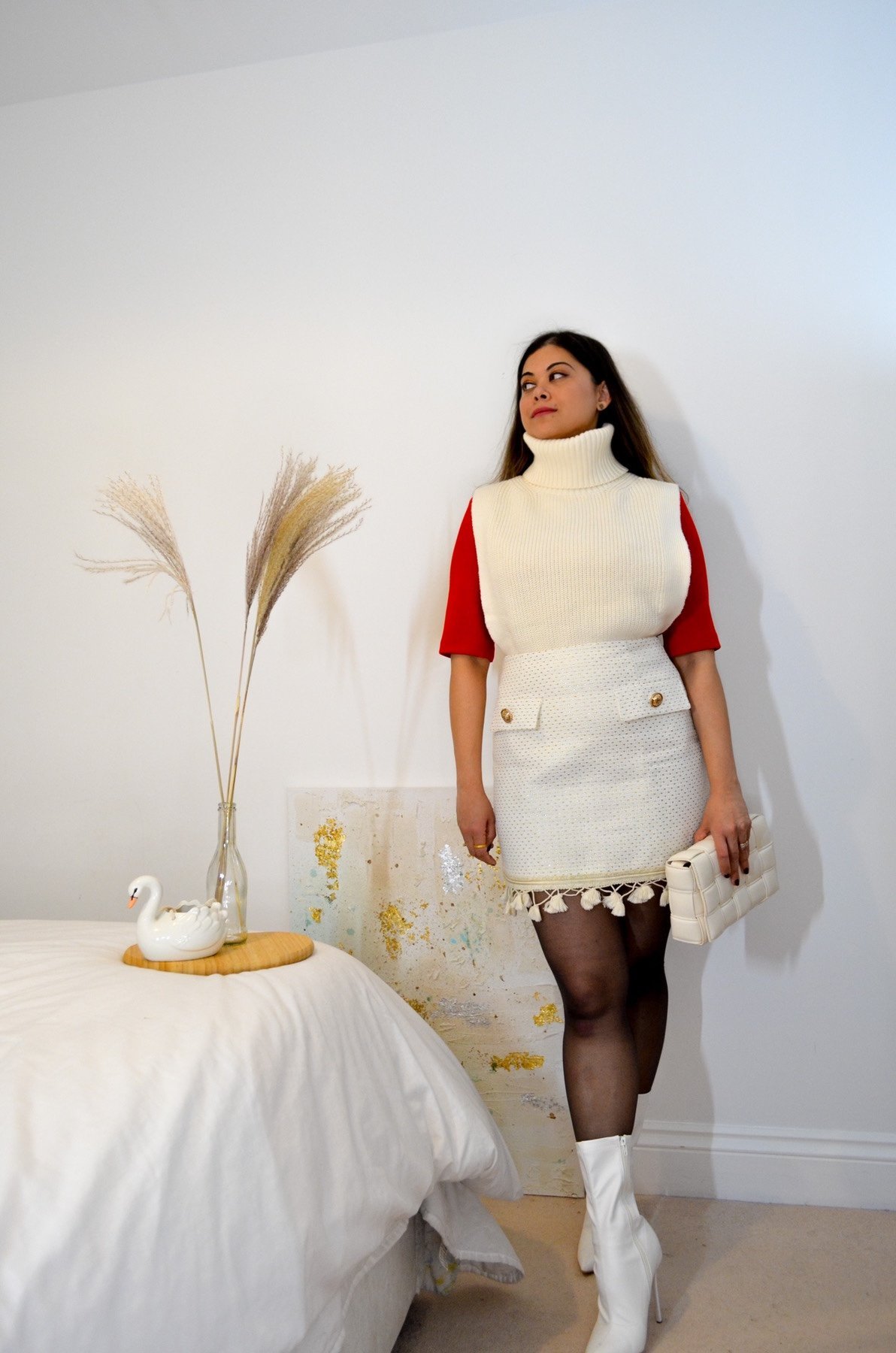 outfit in motion
10. Burgundy is your colour
Add some colour to your winter wardrobe with this knit dress and black coat combination. Replace the heels with boots for a daytime look.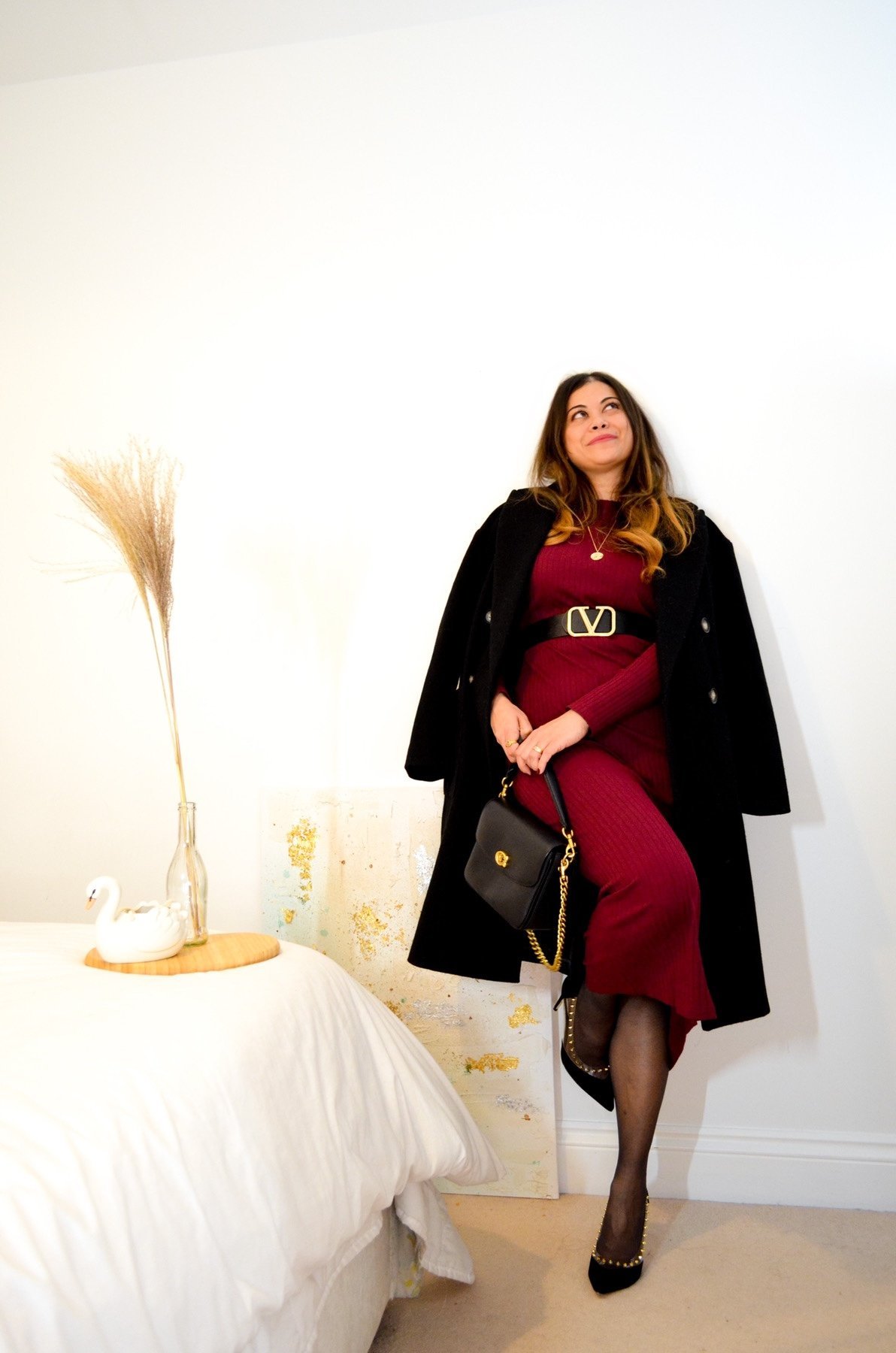 Outfit reel –
11. Leather trousers
Leather looks are so fun to style. Look number 11 consists of high-waisted leather trousers with a stripe jumper and long white coat to finish the look.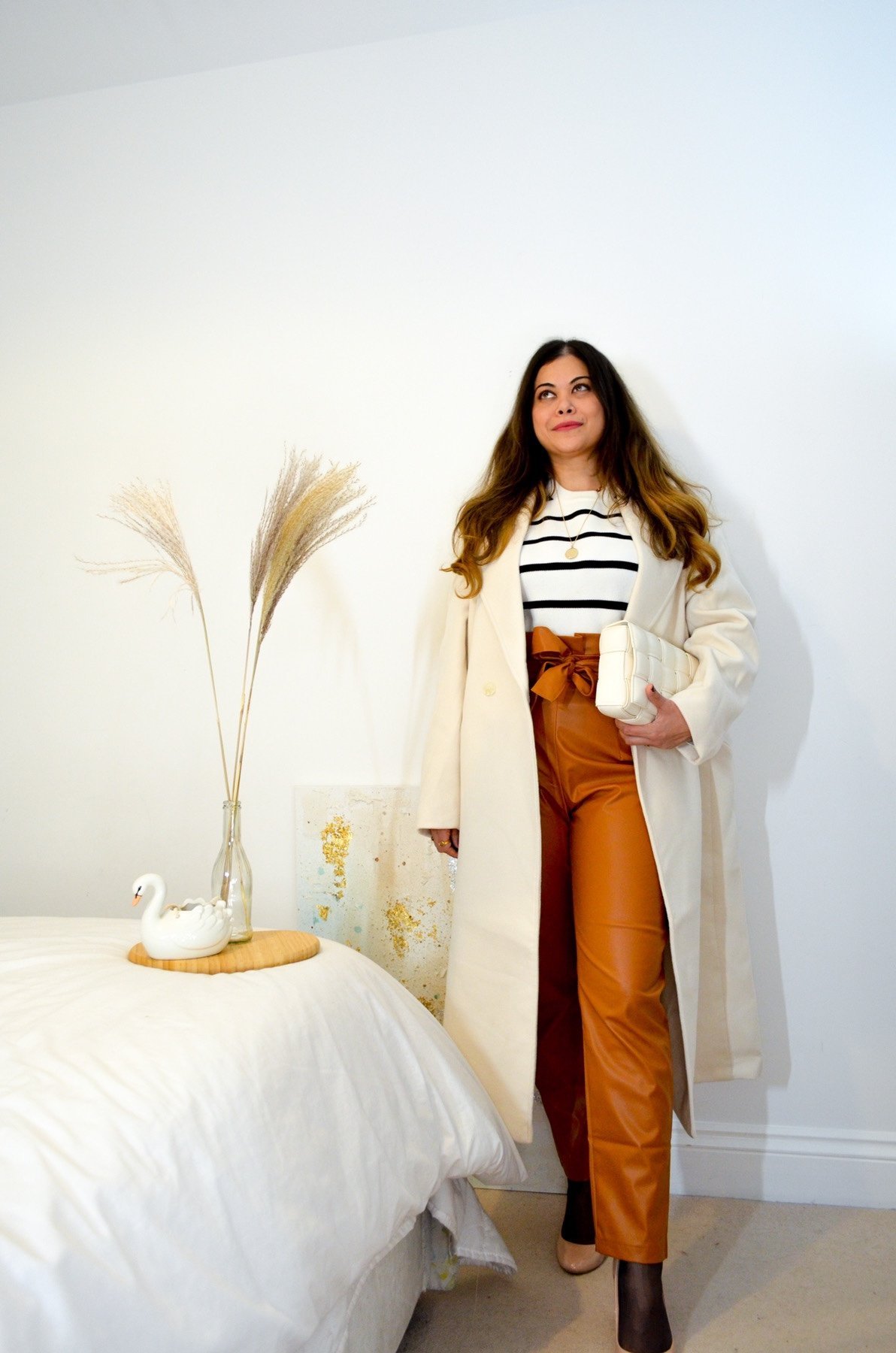 Check out a cool Tiktok trend
12. Plaid skirt outfit
Dont discard a plaid skirt as a thing of the past becasue if you buy them in certain colours you can easily use them every year. The next look is such a great example of your classic back to school outfit.
I have a peachy plaid skirt that I bought from Quiz Clothing. The skirt is stretchy and comfortable, so 10/10 for looks and comfort.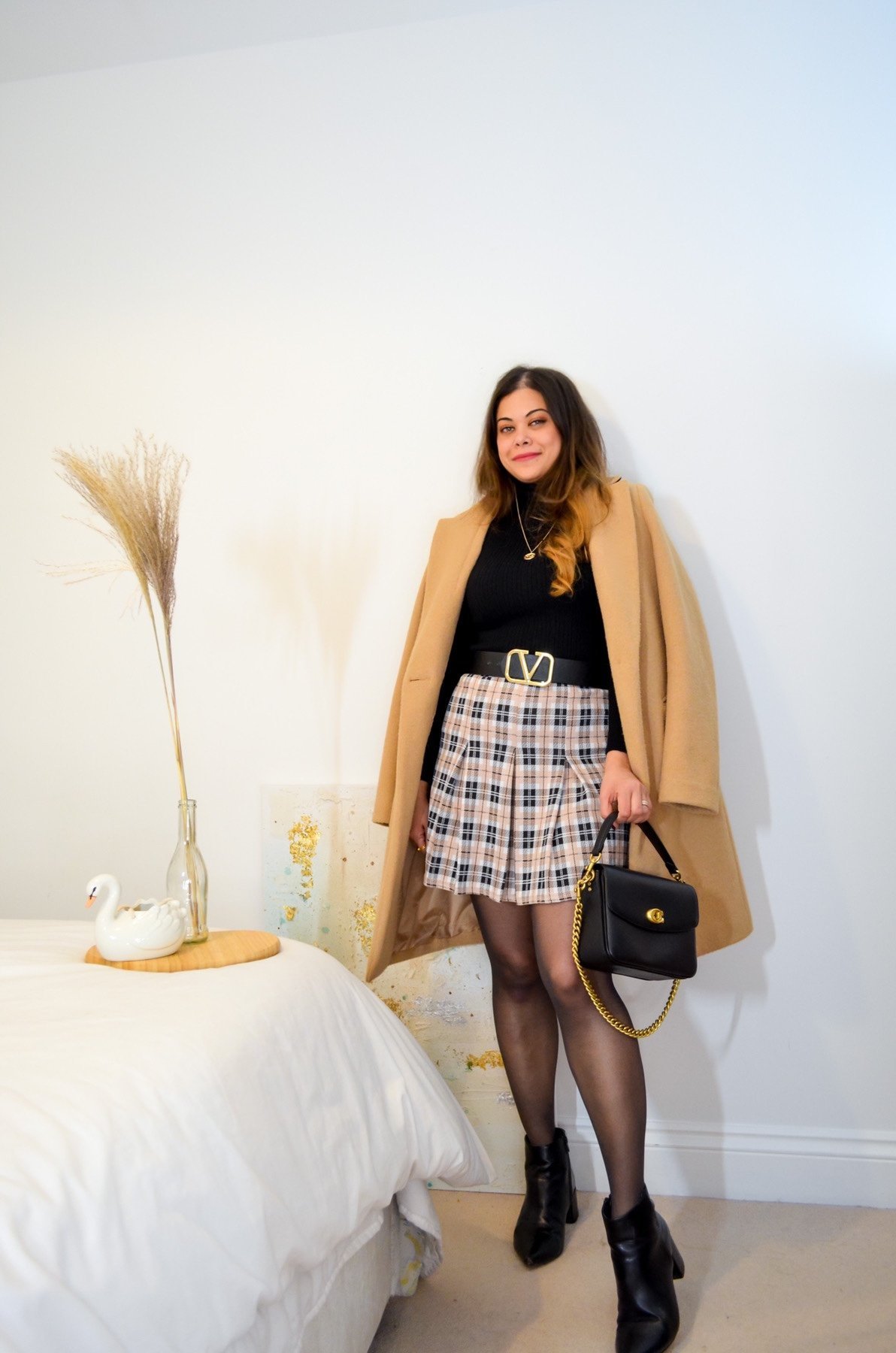 Outfit in motion
13. All back with a hint of colour
Probably my favourite outfit is this all back number with the belt on top of the coat. I added a hand-knit snood to throw in a little bit of colour. Chic and warm, we are ready to go!
This is the outfit I wore last year during my mini Christmas staycation in London and it was so well received. You can check out my post about London here and here.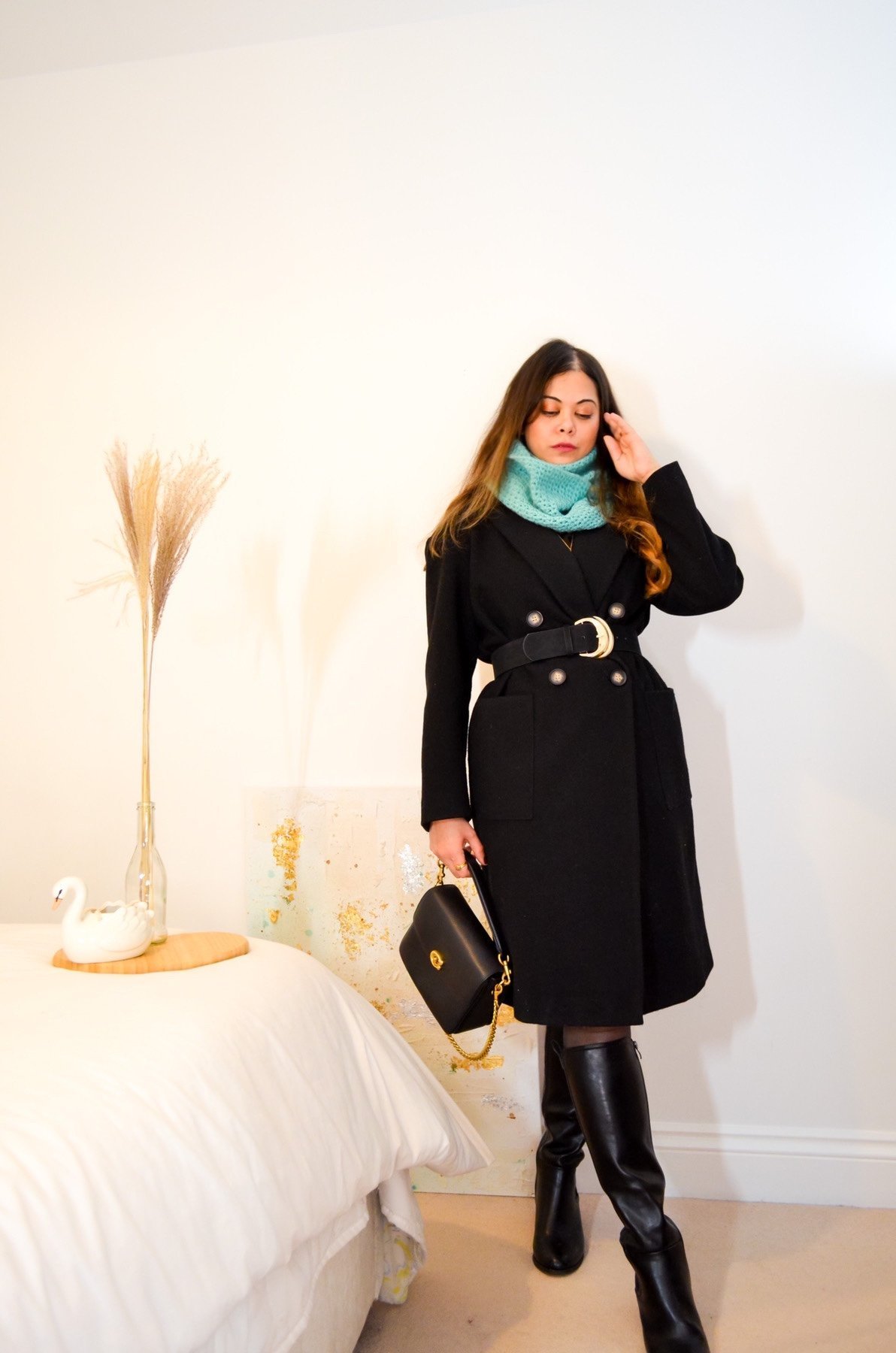 Here is a cool transition video.
14. All white outfit with tassel skirt
When it comes to winter outfits, you can't discount a good all-white outfit. I am wearing an old white v neck jumper with my boucle tassel skirt from River Island.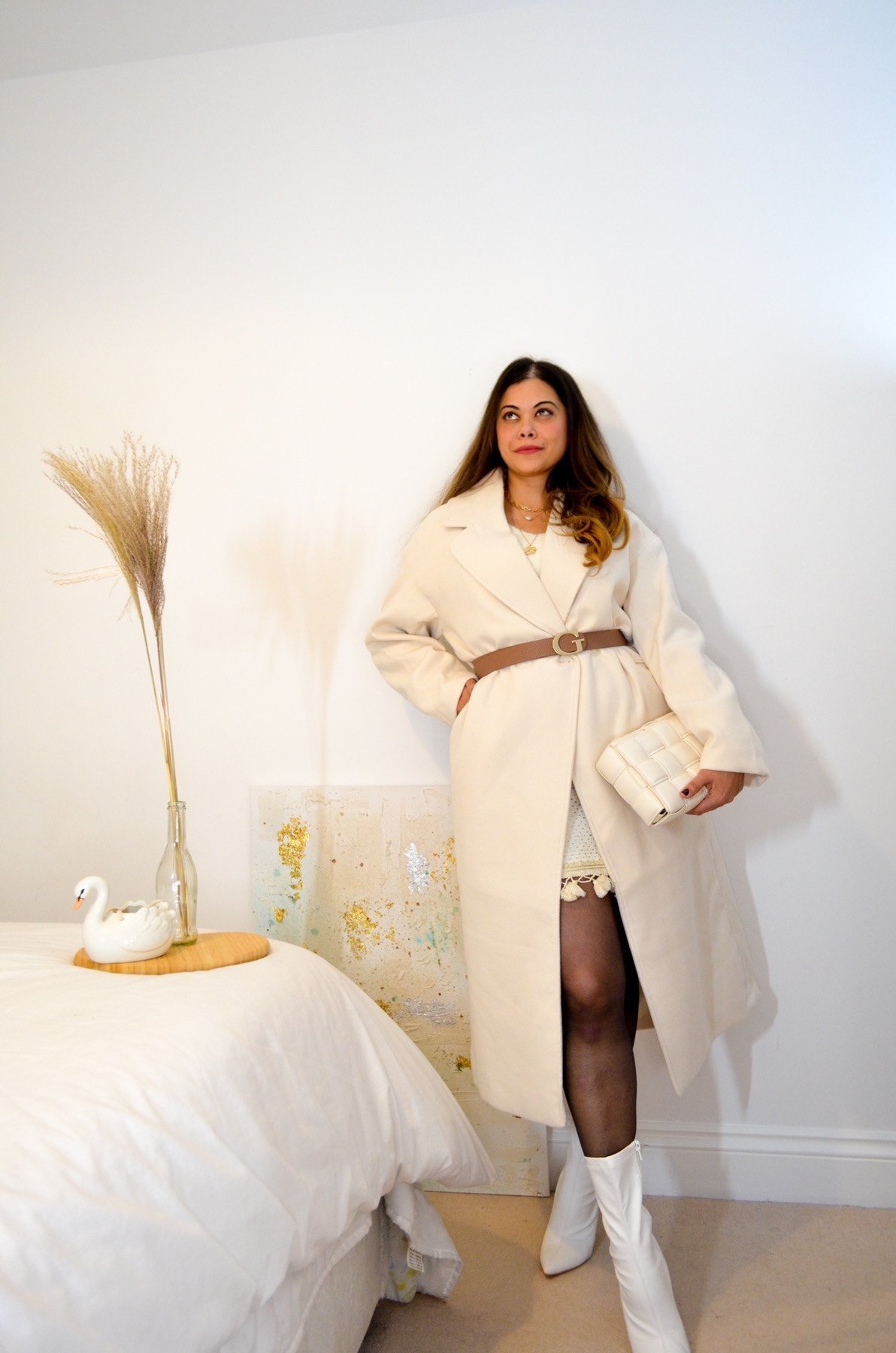 Get ready with me reel
15. Neutral look with a camel coat
I finish this post with a neutral look. No matter what you wear inside, it pays to have a few coat options in your wardrobe. Always go for classic colours like camel , white, black , cream, beige, or blush. However, dont shy away from an odd colourful coat like a yellow, red, cobalt blue or as currently trending, emerald green.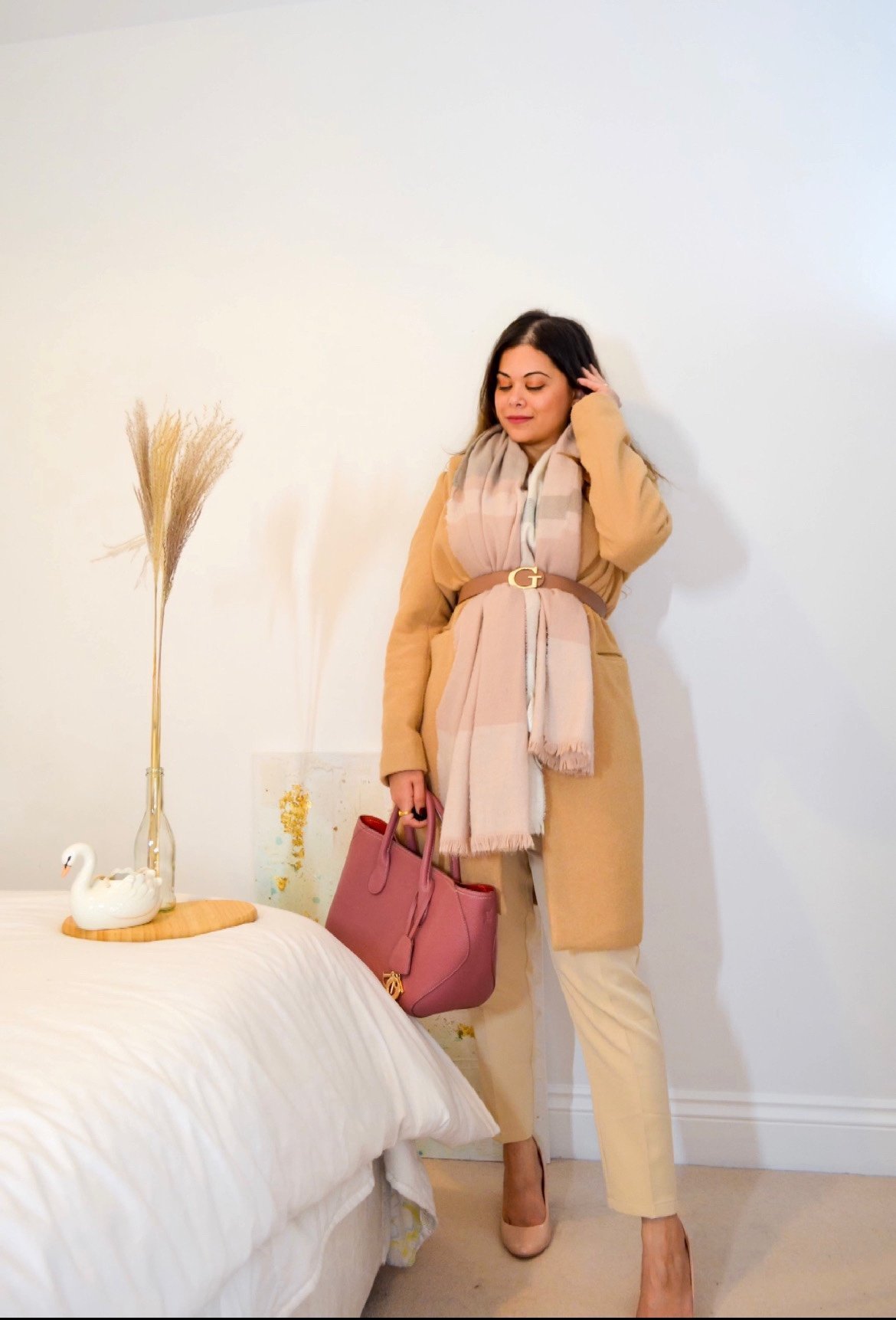 Here is the last look in motion
Hope this gives you new ideas to buy what you need and reuse what you can within your wardrobe. So this wraps up the whole series of 15 fun and chic winter outfits. Which one is your favourite?
I will see you soon with more inspo. Thanks for tuning in.
Au Revoir
Pooja Xx