I recently got to try Monica Vinader's beautiful and delicate jewellery and what can I say, it just feels like this is the jewellery I didn't know I needed! There are so many beautiful and exquisite pieces available at Monica Vinader that it can be a hard choice! So I have put together a list of items you can buy this Valentine's Day for your partner or yourself because self-love is the best love.
There are a lot of options to choose from on the website and I will take you through what I picked for myself for this collaboration with MV. I will add a Monica Vinader discount code at the end of this post if you fancy a little discount.
Priced at a decent £115 this chain necklace is made of 18ct Gold Plated Vermeil. The chain itself is adjustable and can be used as a choker as well. I quite like the length of this one as it is great for layering but there is also a longer chain available in the Alta range. I am wearing the gold finish here but there are 3 finishes available to this necklace, rose gold and silver being the other options.
I am a big fan of this signature ring because the design is one of a kind. Again, something that matches my aesthetic perfectly, delicate and chic, this ring is a great way to say you care this Valentine's Day. And I really needed to show myself that I cared, so I picked this ring for myself. If you have been married as long as I have, you will know that you don't wait for your partner to pick the right thing for you, especially jewellery; you just go and get it yourself or you send them a screenshot of what you want.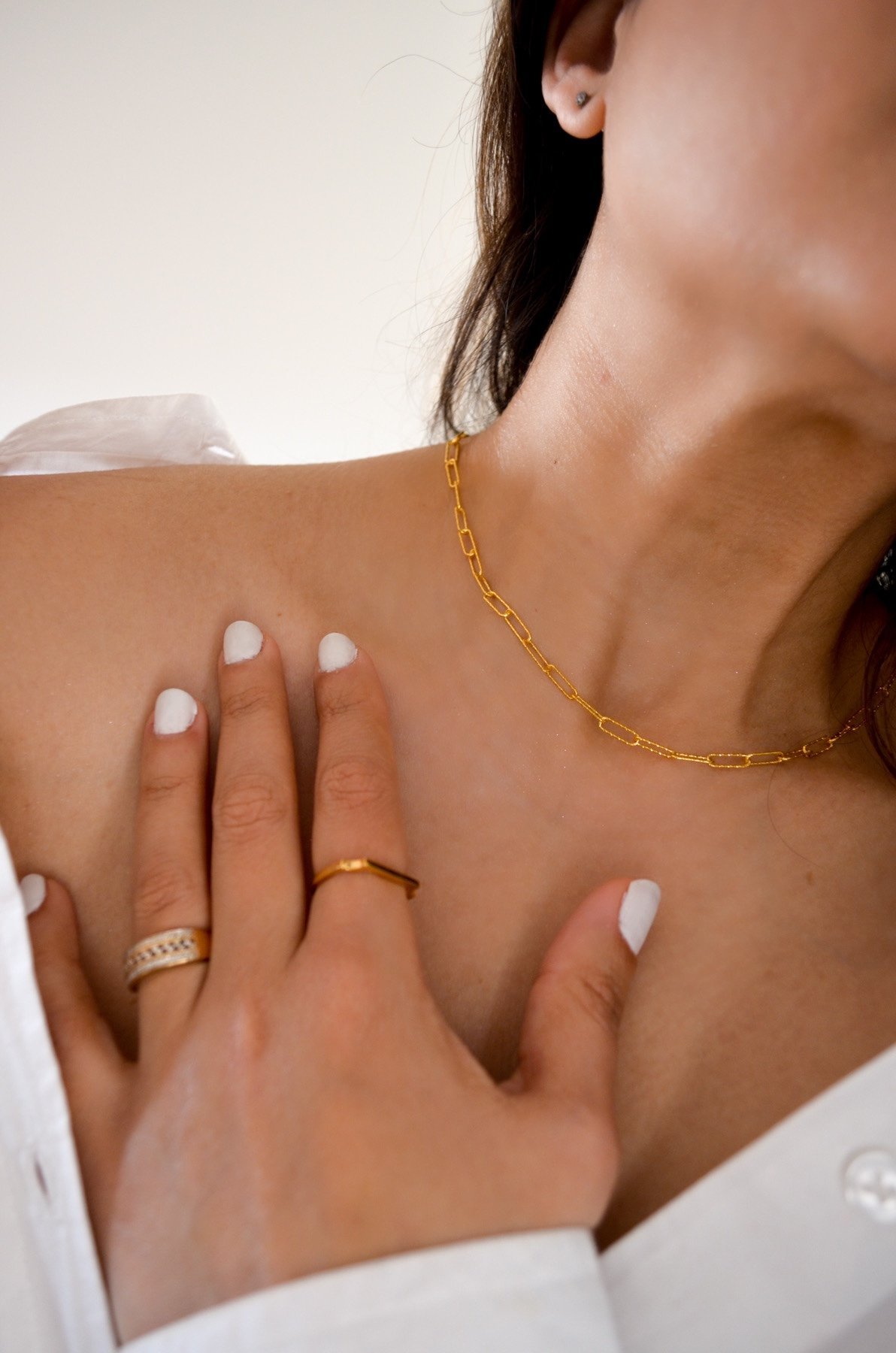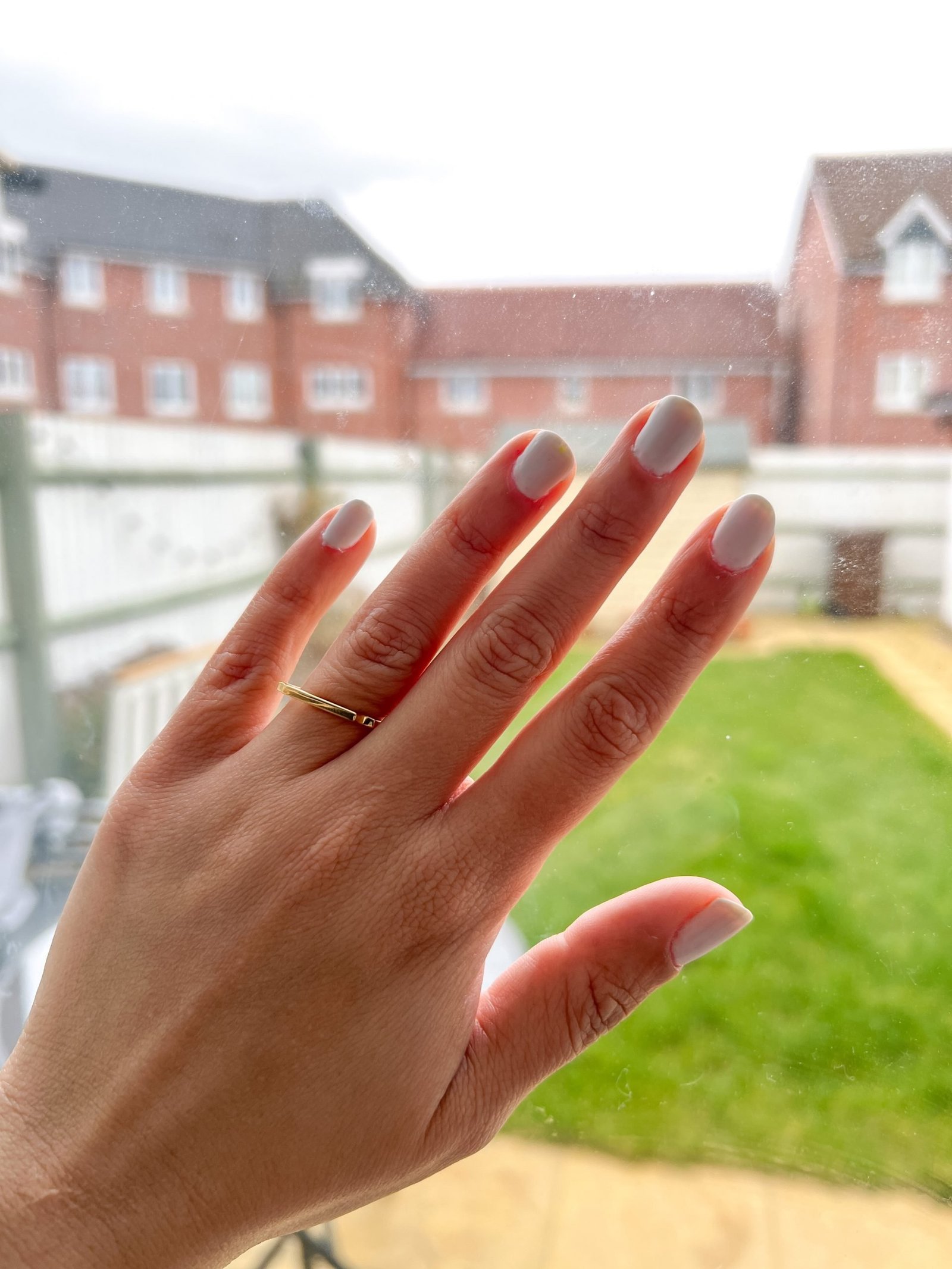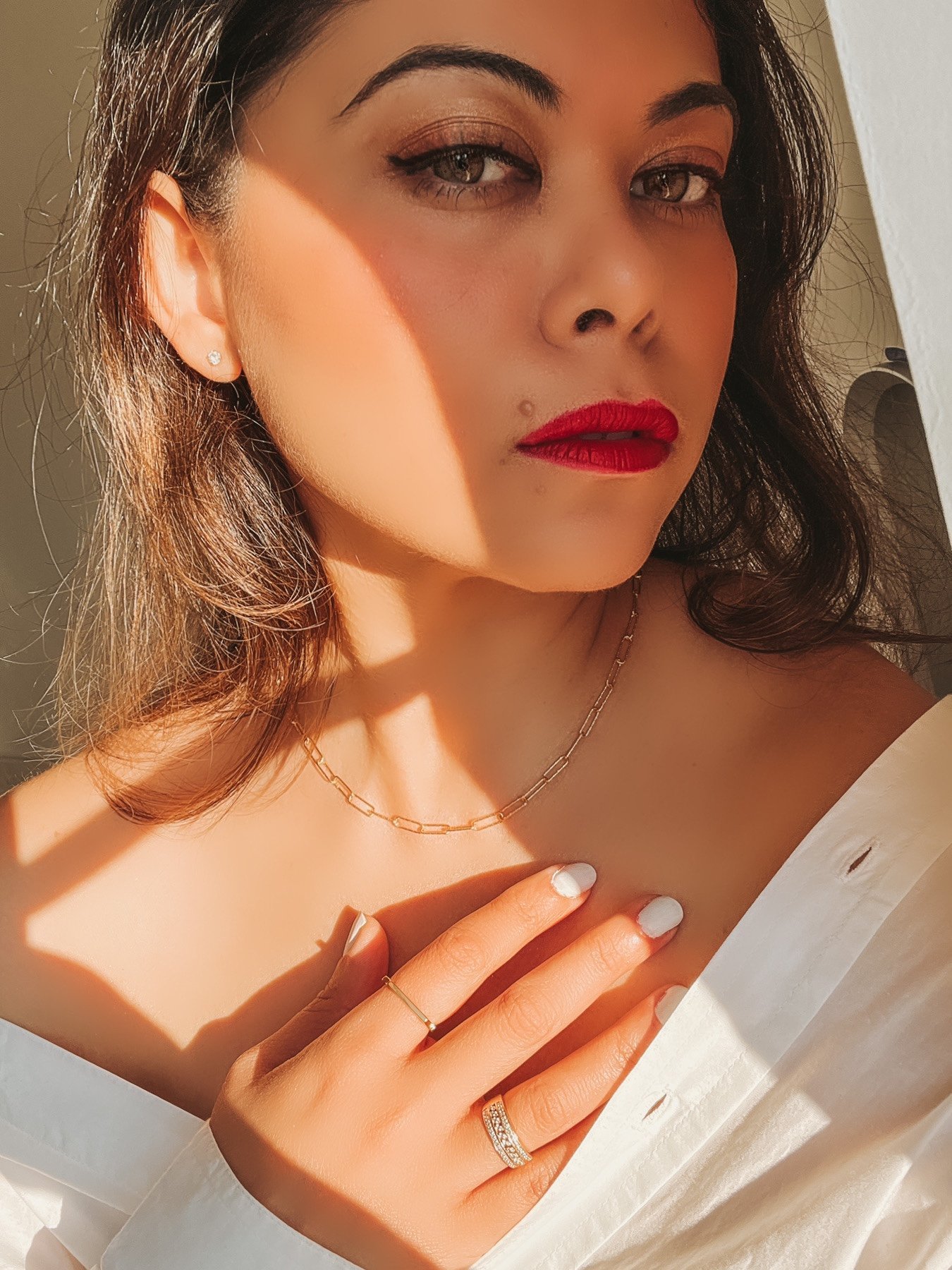 Following are some other great options on the website that you can check out.
Another great option is this wide chain necklace in the Doina range. The pearl is with the chunky chain is the perfect balance of delicate and elaborate design. Priced at £520 this is a perfect valentines day gift for someone who loves to make a statement.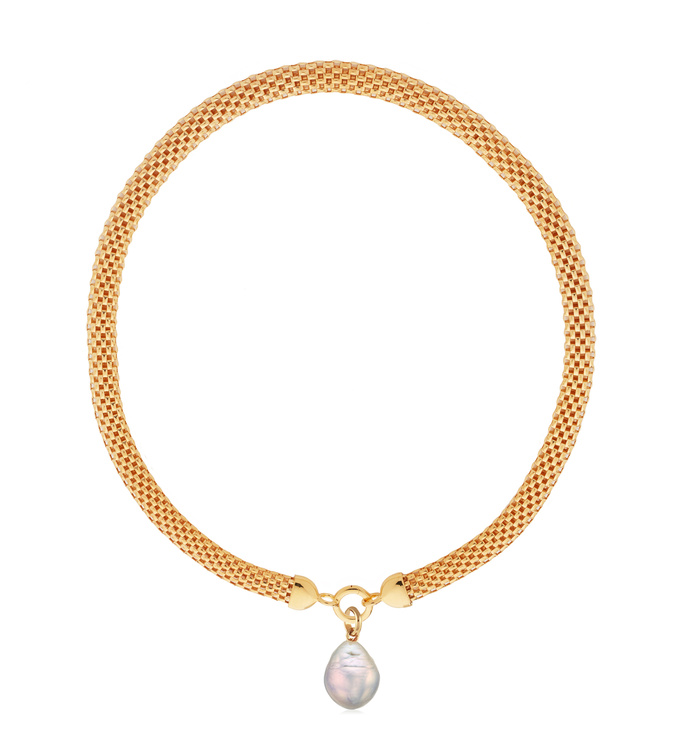 The Deia Moonstone Pendant with the Groove Curb Chain as a set is just what you need to add that oomph to your outfit. I have my eyes set on this one as this is beautiful.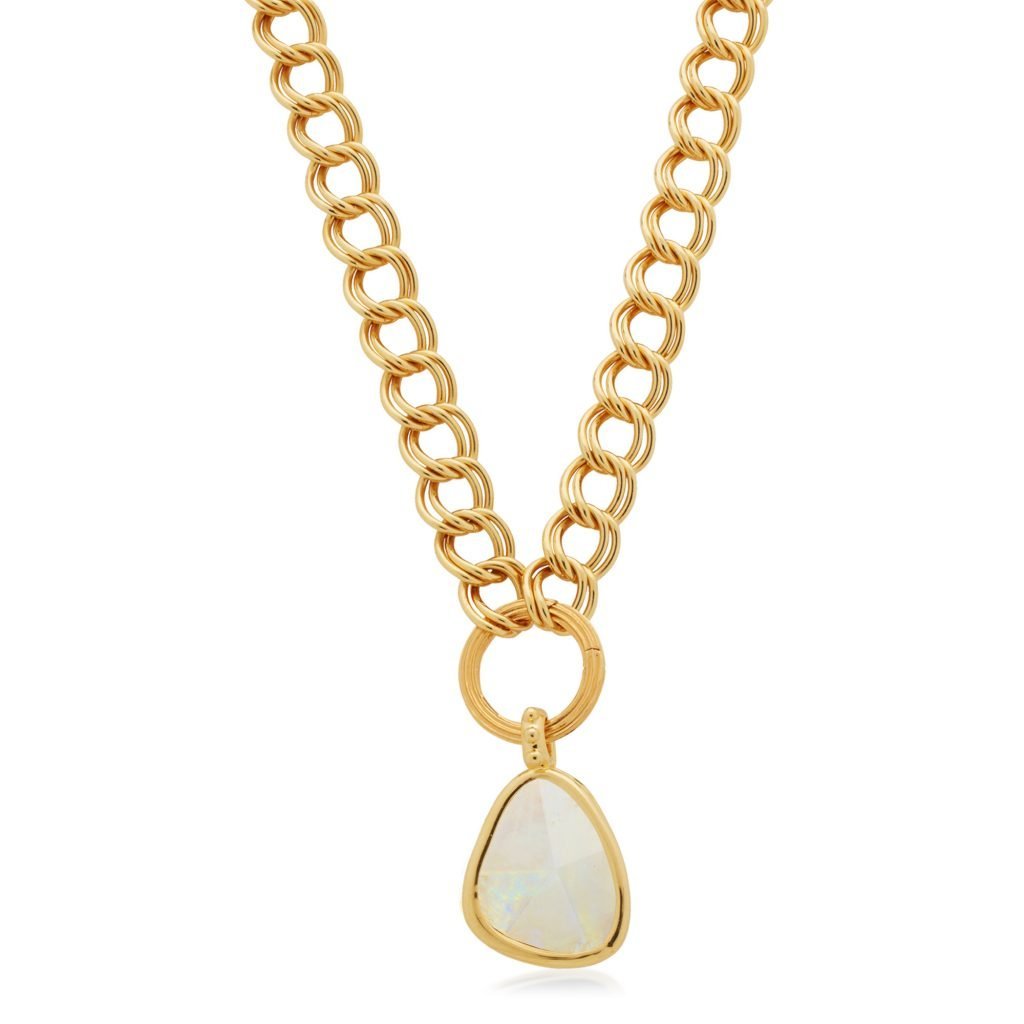 The Fiji range is a great option if you need something delicate yet charming. The fun thing about Monica Vinader is that you can buy the pendants separately and if you already have a chain chances are the pendants can be easily added to those.
The Signature skinny bangle is such a beautiful wrist accessory to have. The unique design just makes it so much more desirable. Plus it's so modern and not your average round bangle. I love it!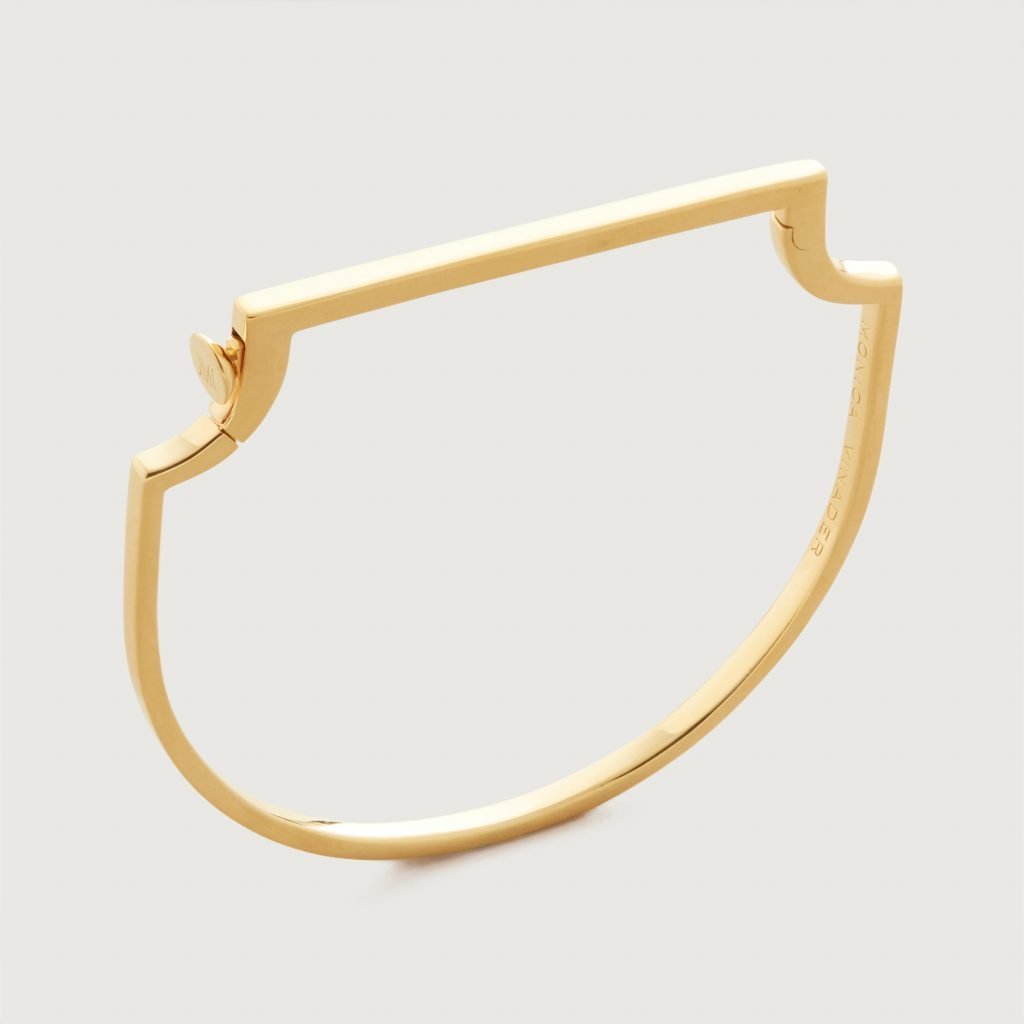 Meghan, Duchess of Sussex, has been seen wearing one of Monica Vinader's Linear Friendship Bracelets and that's a great option as a gift as well.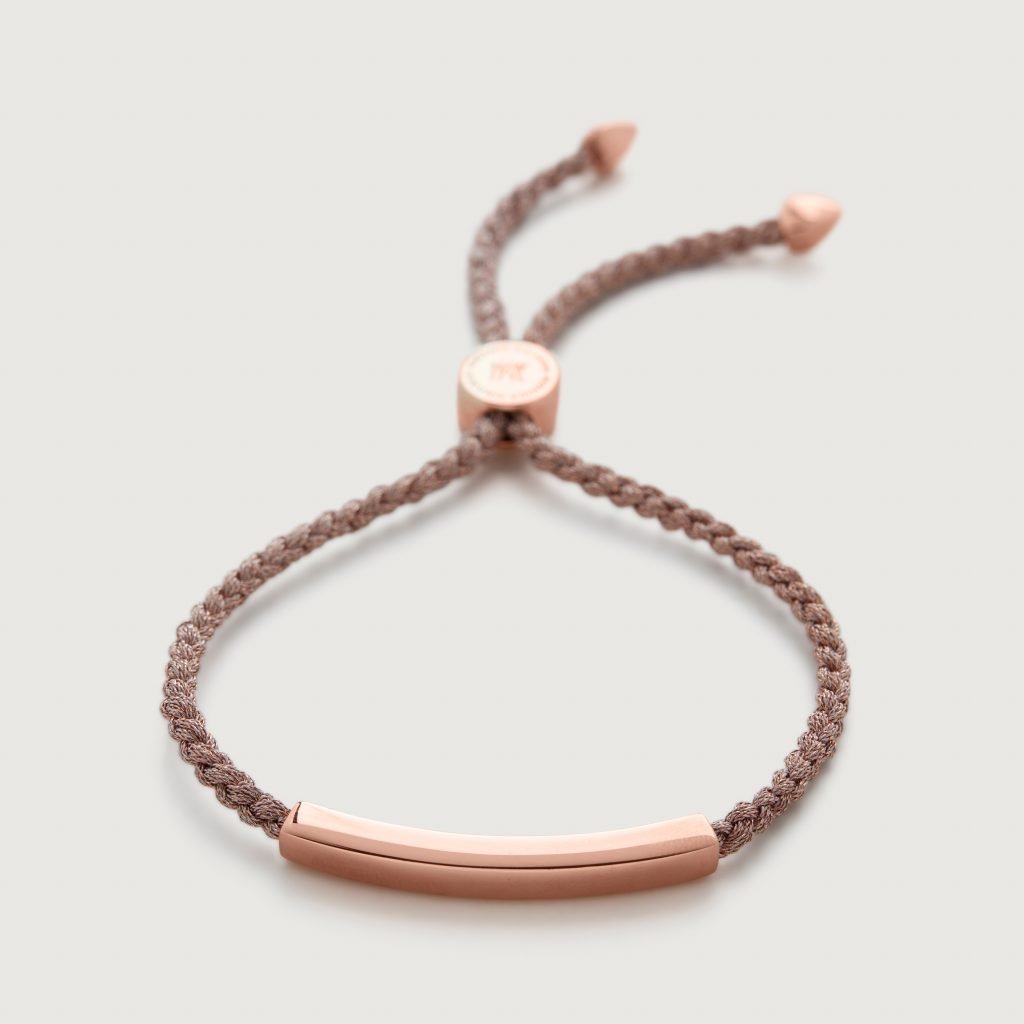 Another fantastic option is to go for earrings, just like the necklaces, you can customise your earrings and build your own. One such great option is the Doina Pearl and Huggie Earrings Set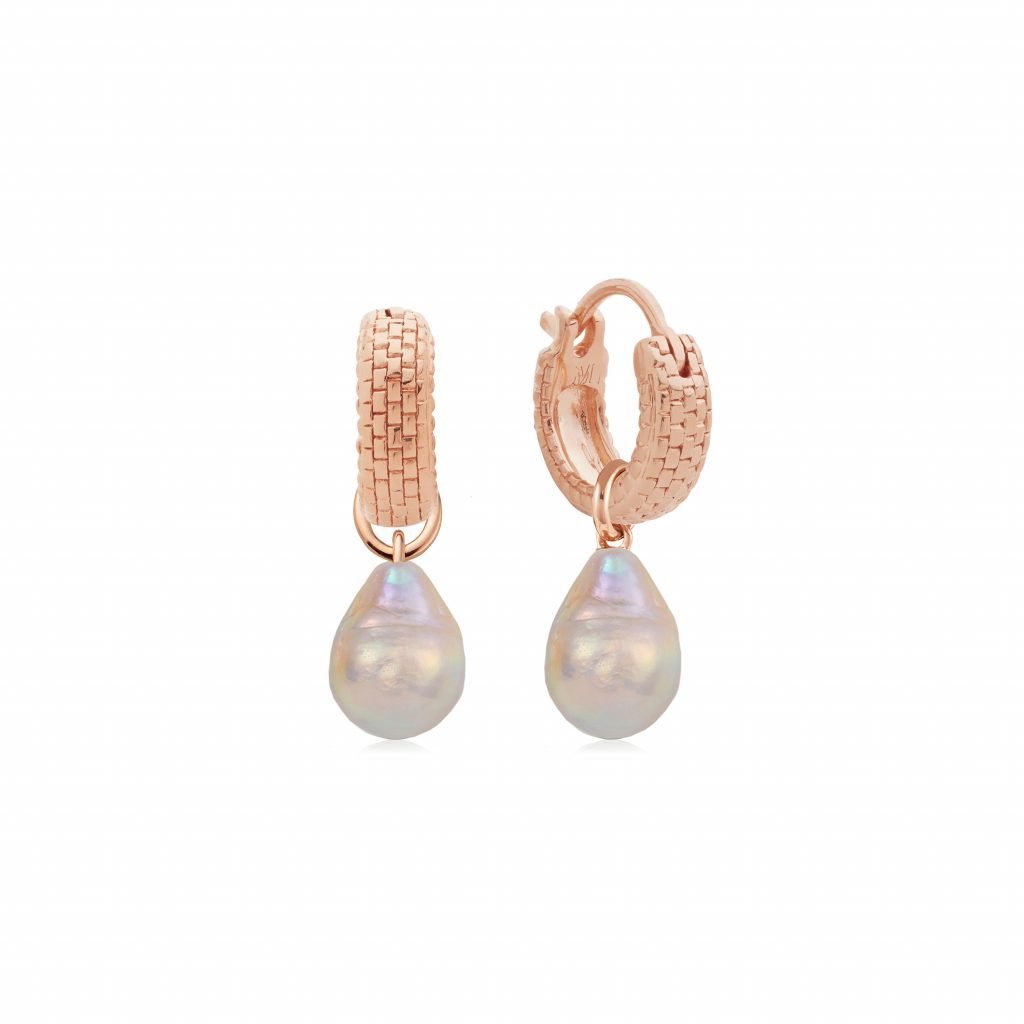 Last but not least, Monica Vinader just launched their homeware range that has some of the cutest most beautiful sets for you to buy. If you are looking for something different these dishes are such a great option and come at a good price. I don't know about you but I really love them!
Hope that you enjoyed this round-up. There are so many more lovely pieces to try on the website. But these have to be my favourites.
As promised here is a discount code for 20% off all purchases on the Monica Vinader Website.
INSIDERLOVE-B33B
Happy shopping! I will see you soon with another post and hope that life is treating you well.
Au Revoir
Pooja Xx