For my first post of 2022 and I am so glad to be working with Typology Paris, this time to review their tinted serum and tinted concealer range. In the world of BB creams and CC creams if you are looking for the perfect step to add to your skincare and make up routine keep on reading.
Last year I reviewed Typology's skincare range which you can read about here and I was pleasantly surprised. So when I got this opportunity to try out their celebrated star product – The Tinted Serum, I had high hopes.
Note: Please know that these products were sent to me as PR samples to test and post an honest review.
Tinted Serum
Tinted Serum is one of Typology's top-selling products. It has been well rated on some of the top fashion magazines and I wasn't sure if I needed an extra step in my make-up routine? But I stand corrected, in fact in some ways, the tinted serum has replaced my foundation, yes you heard me right! my foundation.
Let me explain, I enjoy my makeup but I don't always like to cake my face with multiple layers of foundation. In fact, I am a sucker for the natural, barely-there make-up look. Something that's easy to put on and done in minutes. And the tinted serum has given me just that. I know I sound too impressed but it is because I am. I will share the before and after pictures at the end of the post so you will know why.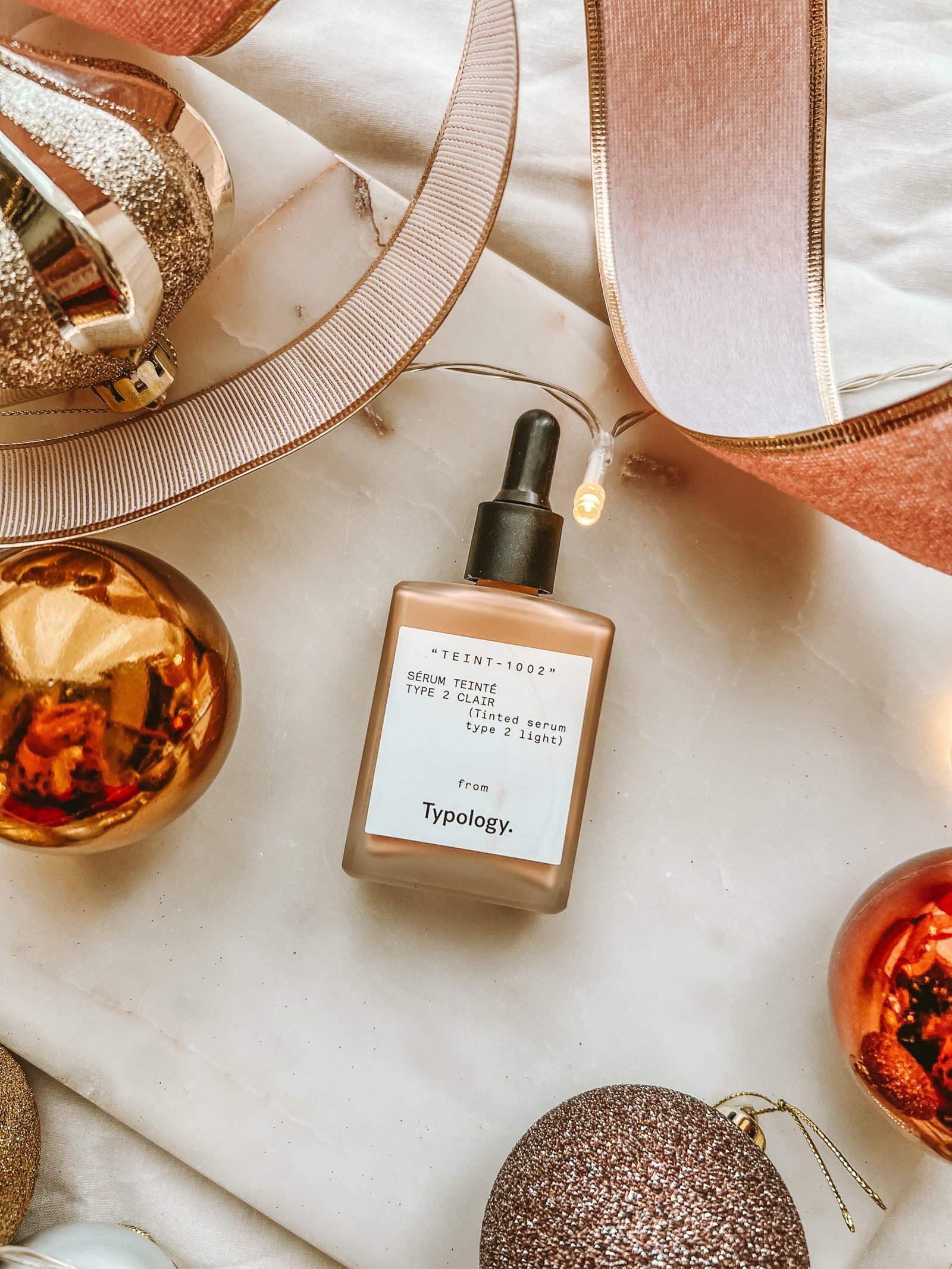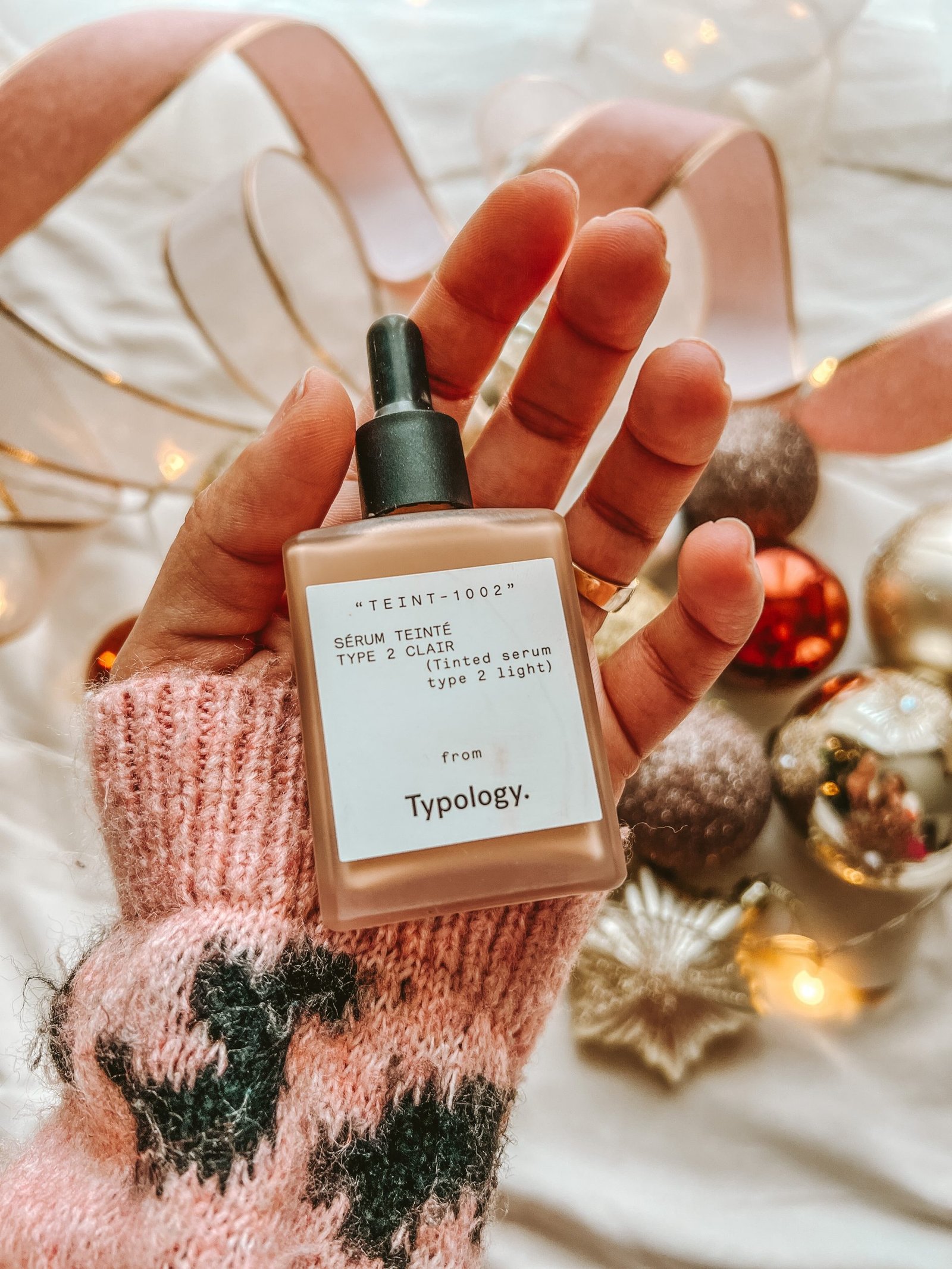 Typology's tinted serum is impressively crafted with vitamin C for adding radiance and squalane & aloe vera for deep, long-lasting hydration. This is a non-clogging formula that gives you light coverage and in layman's terms, it just makes your skin look slightly airbrushed.
You would just follow your skincare routine with your serums, moisturiser, SPF and then just apply a few drops of the tinted serum to your face and blend as normal with your blending sponge or fingers. And you will have an instant airbrushed look. However, don't be fooled by the use of the word serum in the title of the product, you will still need to remove it at the end of the day as you do with all make-up.
My only critique will be that there don't seem to be more than 7 skin shades and its hard to determine which one is best for you just looking at pictures but I found mine and it was Type 2 – Light, I almost feel like we need a shade between 2 and 3 and then some darker shades. But I see that they offer a choice where you can buy two serums to mix and apply together for your shade and you can get the second one for half the price. So not such a bad deal.
Tinted Concealer
I don't particularly use a concealer that much but I can tell you just 2 little dots of this tinted concealer was more than enough under the eyes. Again a tube that I think will last me a long time. It says on the website that this particular concealer will help with puffy eyes and work magic on dark circles. This is also suitable for correcting imperfections.
The Concealer is enriched with caffeine, niacinamide and cornflower hydrolate to reduce the appearance of dark circles and puffiness in, long term.
The product comes in 6 shades and again I would have expected more in terms of the number of shades. However, the same offer applies to the tinted concealer range where you can buy 2 shades and the second one will be half price.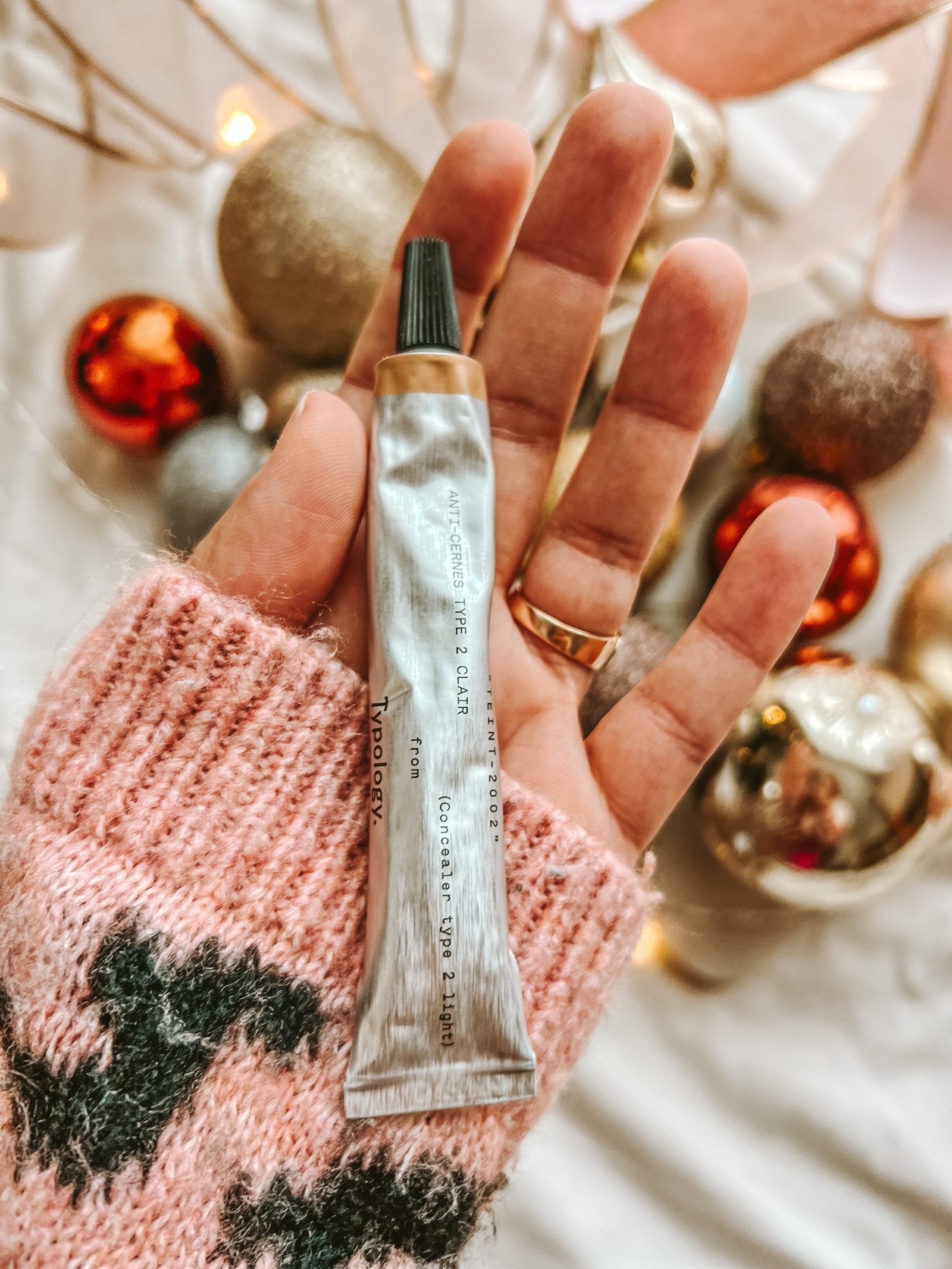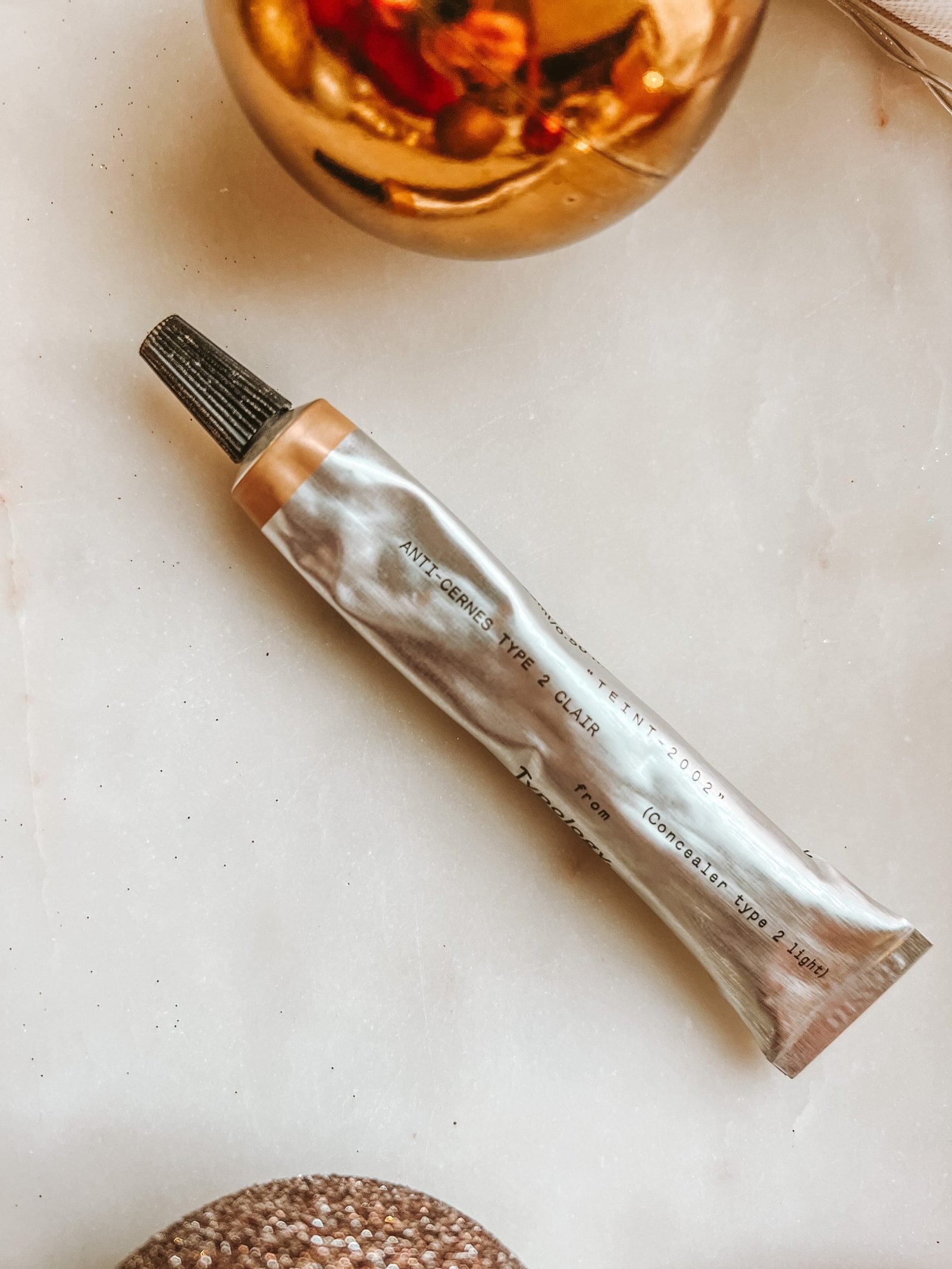 The results
The verdict is that at a price point of £25.90 for the Tinted Serum and £18.90 for the Tinted Concealer, both the products are worth it. Typology Paris has great customer service and should you need help with choosing the right shade the team is always very helpful.
On days you want a natural low maintenance make-up look you would really appreciate the quick blending formula that will not leave you with a patchy look that you sometimes can get with your liquid foundation if it's not blended properly. And on days you need a full face then you just found a perfect base for your foundation! Win-win in any case.
So below here is my very brave face without make-up (hand over my face emoji) and a picture of me with the Typology Tinted Serum and Tinted Concealer on.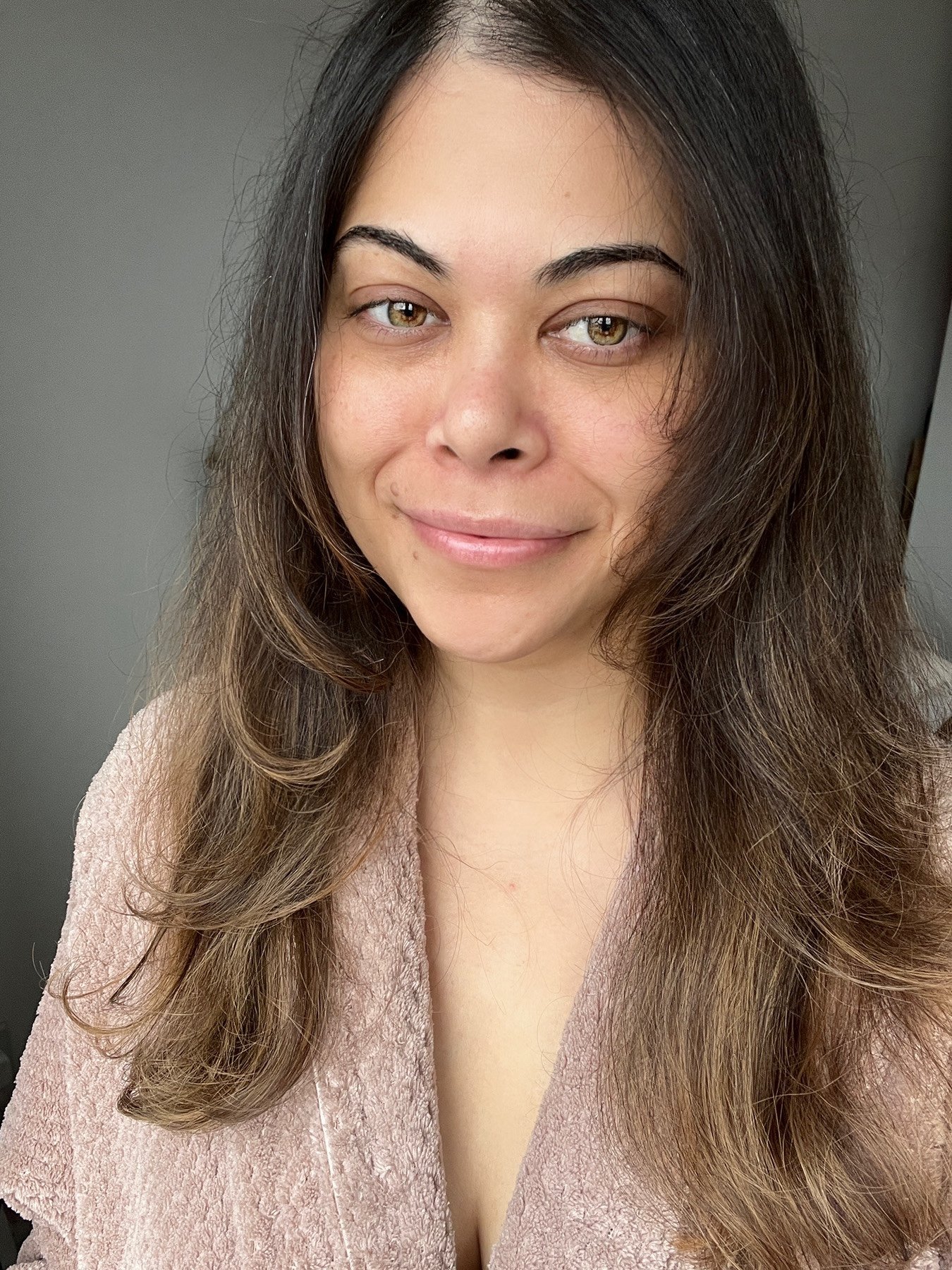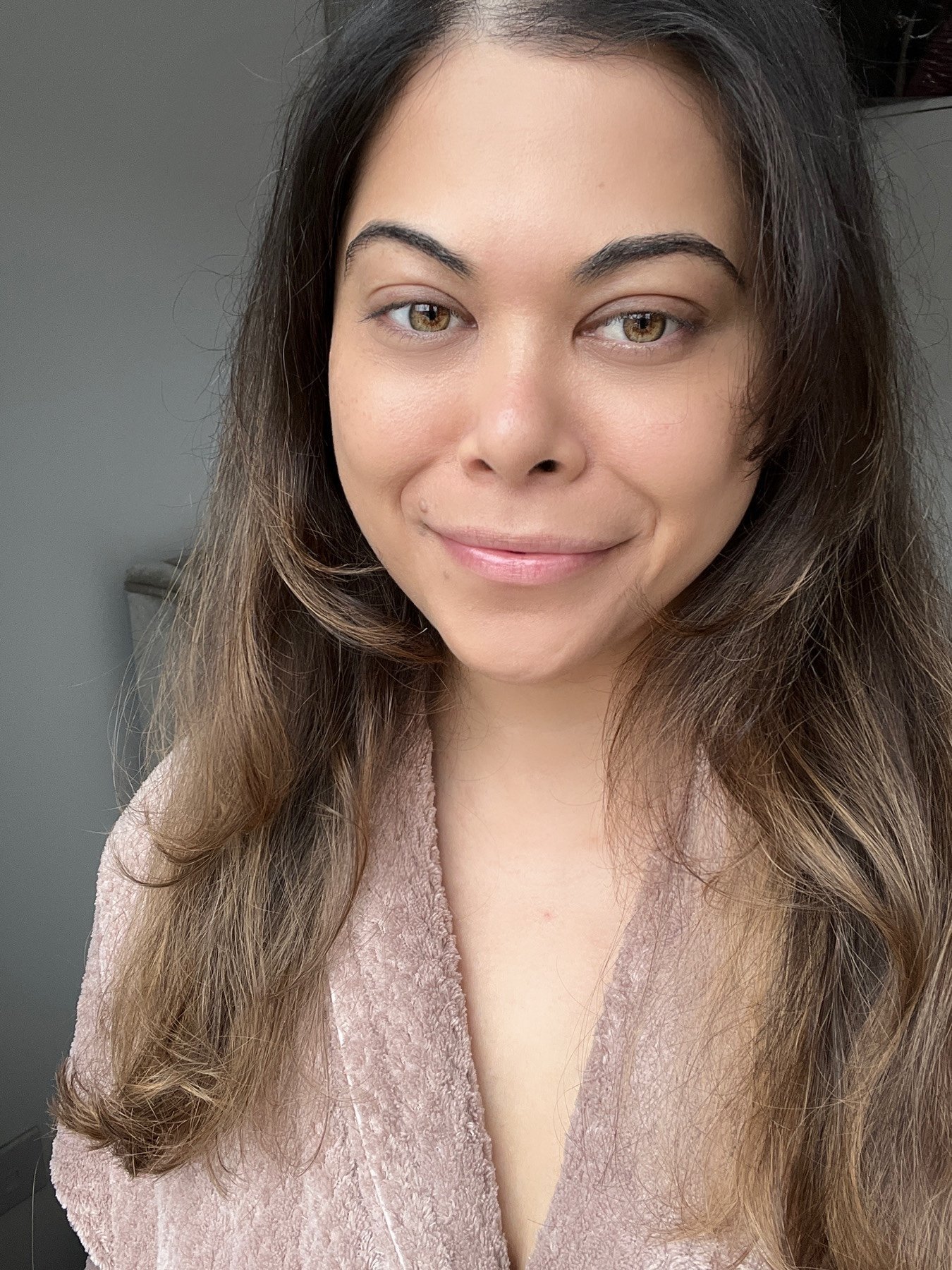 Lastly here is a picture of me with a little bit of makeup minus the foundation! I so love the natural airbrushed look, all this with just a few drops of the serum and concealer. So are you impressed yet?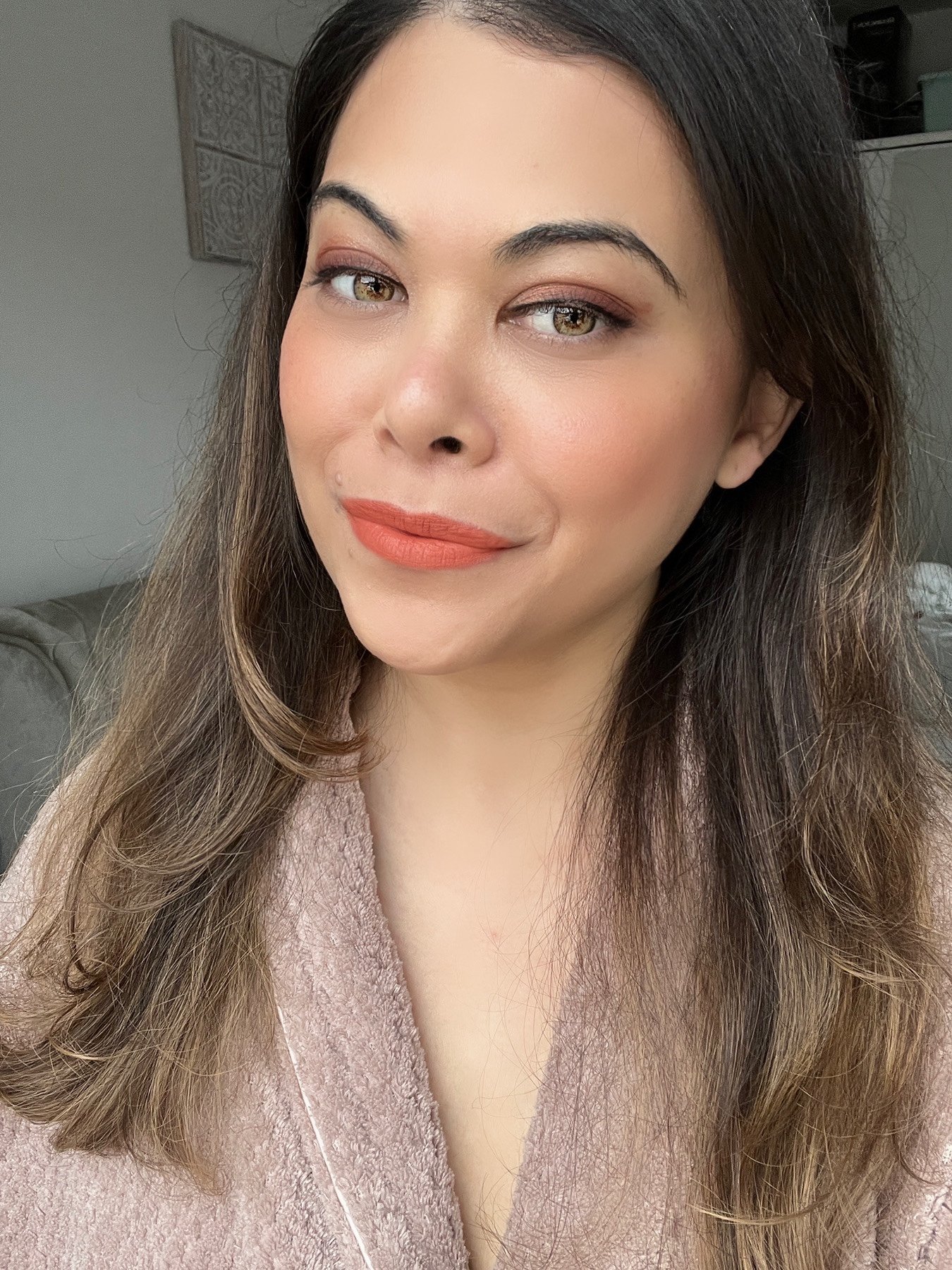 I am going to link some of the typology products that I just along with the exact shades that I used here for you. Hope this post has been helpful and informative for you. I have enjoyed testing it out for myself. I hope to see you back next week with another post.
Au Revoir,
Pooja

Aff links