Welcome back to colour me in style. Hope you have all had a lovely week despite the weather. For today's post, I wanted to talk about the glorious white shirt and blue jeans combination that makes such a simple but chic outfit. I wanted to write about it because the other day I was getting ready to step out and tried a few different outfits and then went crawling back to my white shirt and blue jeans! And as I got ready that evening I sat on my bed wondering why do I always come back to this one combination and feel at home in it?
The answer is because it is versatile! You can wear a white shirt in so many ways but the basic and most wonderful way to wear it is with a nice pair of blue jeans.
The off-duty model look
Have you ever wonder why the off-duty model look is mostly jeans and white tanks or white shirts? Because it's just a perfect, super chic, and comfortable outfit to wear.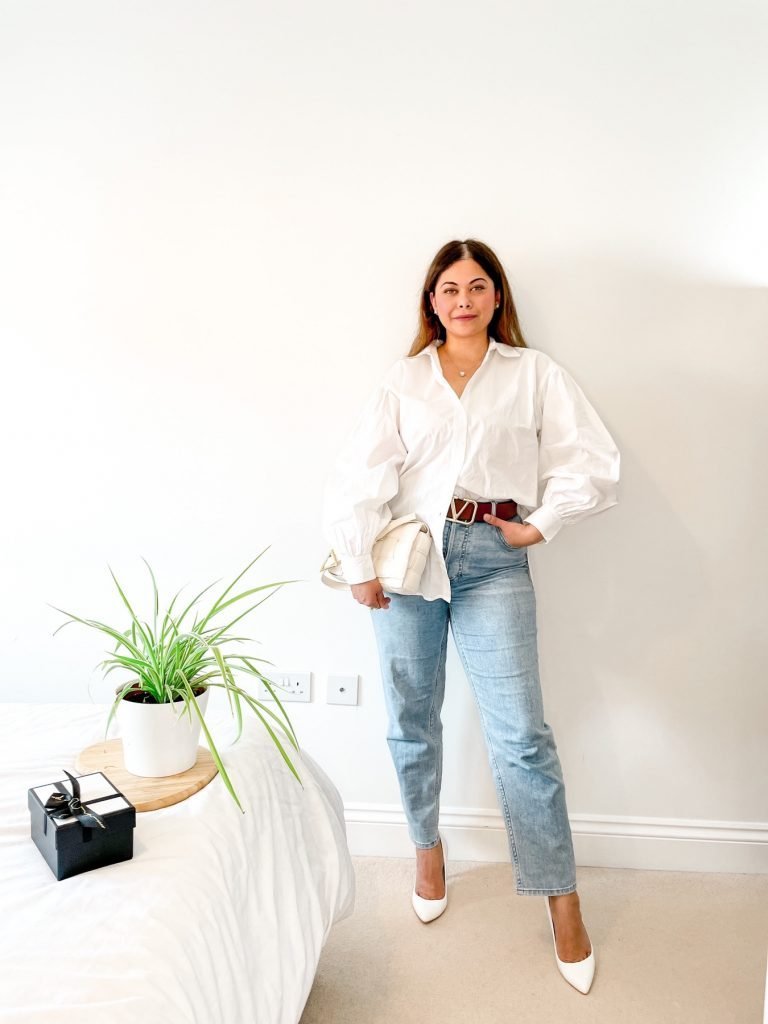 The minimalist aesthetic is so in right now it's no wonder the white shirt is having its fashion moment. Whether you wear it by the poolside over your swimwear or just sport it over some shorts for the summer, the white shirt does not disappoint. Anyone looking to make a capsule wardrobe also needs a good white shirt.
The exact shirt I am wearing is from Newlook. This is one with some exaggerated sleeves which I absolutely adore. It is also quite baggy and oversized for reference I am wearing a size 10. The shoulders are dropped and we have puff sleeves which is my favorite part.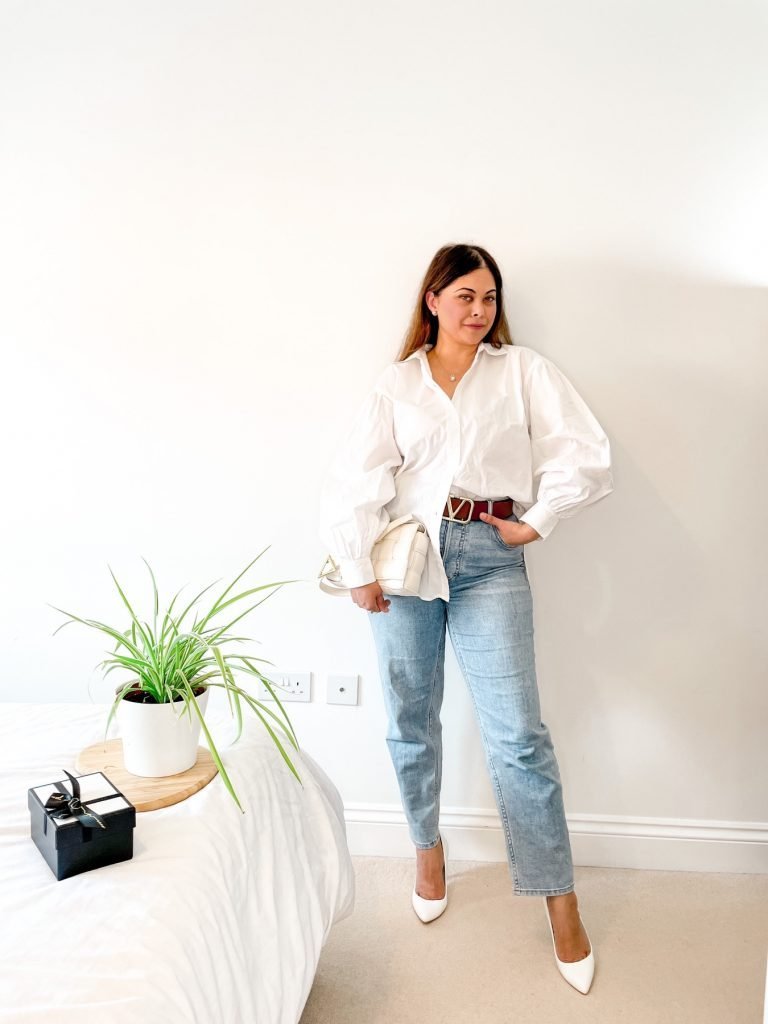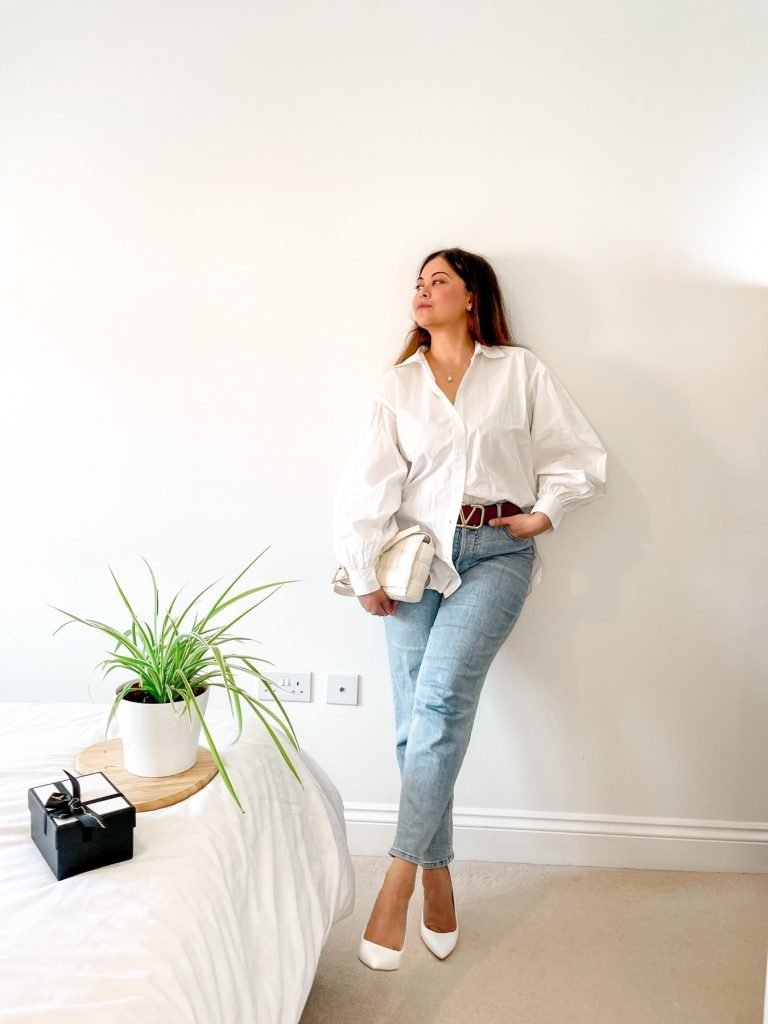 I adore the classic combination of the shirt with blue jeans and when you pair it with white accessories it just hits the right note. I absolutely love to throw this on without a lot of thought. Would you try this look? Let me know if you do, I have everything linked below. Also, you can now shop my Instagram looks straight from the blog the option is at the top of the site.
By the way, I realised that it's been 1 year since I first started this blog on wordpress.com! When I started blogging on Colour me in style I had no idea how far it will go and here we are 1 yr down the line, it is amazing how much my style has evolved, and honestly, when we do eventually go back to work in the office I think it will shock a few people (in a good way). Well, I am looking forward to that! So ciao until next week.

Aff links