Oh hi! Reporting straight from paradise, currently, I am sitting on a sun longer watching the sun come up with the aquamarine waters in front of me. Yes! yours truly is in the Maldives! I plan to share more on this holiday once I am back on UK shores but I thought I would share with you what's in my suitcase for the Maldives. So in this post, I have all your beachy holiday essentials packed so you never have to wonder what to pack for the Maldives. The question is what to wear in the Maldives? And here is my answer – everything summery and swim!
Protip: Maldives is an Islamic country and it's recommended that you dress conservatively at least at the airport and if visiting the local city of Male. If you are wearing your gym gear/ tights set etc just make sure to carry a blazer or a T-shirt to put on top before you leave the plane. Makes it so much easier. You don't have to cover your head at the airport. And at your resort, you can wear whatever you like.
This is my second trip to the beautiful country of beaches and islands. Maldives is my favourite place in the world ever since I first saw pictures of it in my teen years. It wasn't until I was in my mid 20's that I first went there and fell in love with the place even more.
So this year Mr Aries and I are celebrating 10 yrs together. We got engaged in April so we decided to take advantage of easter break and fly to the Maldives. I previously wrote a post about the Maldives travel guide and you can find it here. Now let's get to the main part of the post –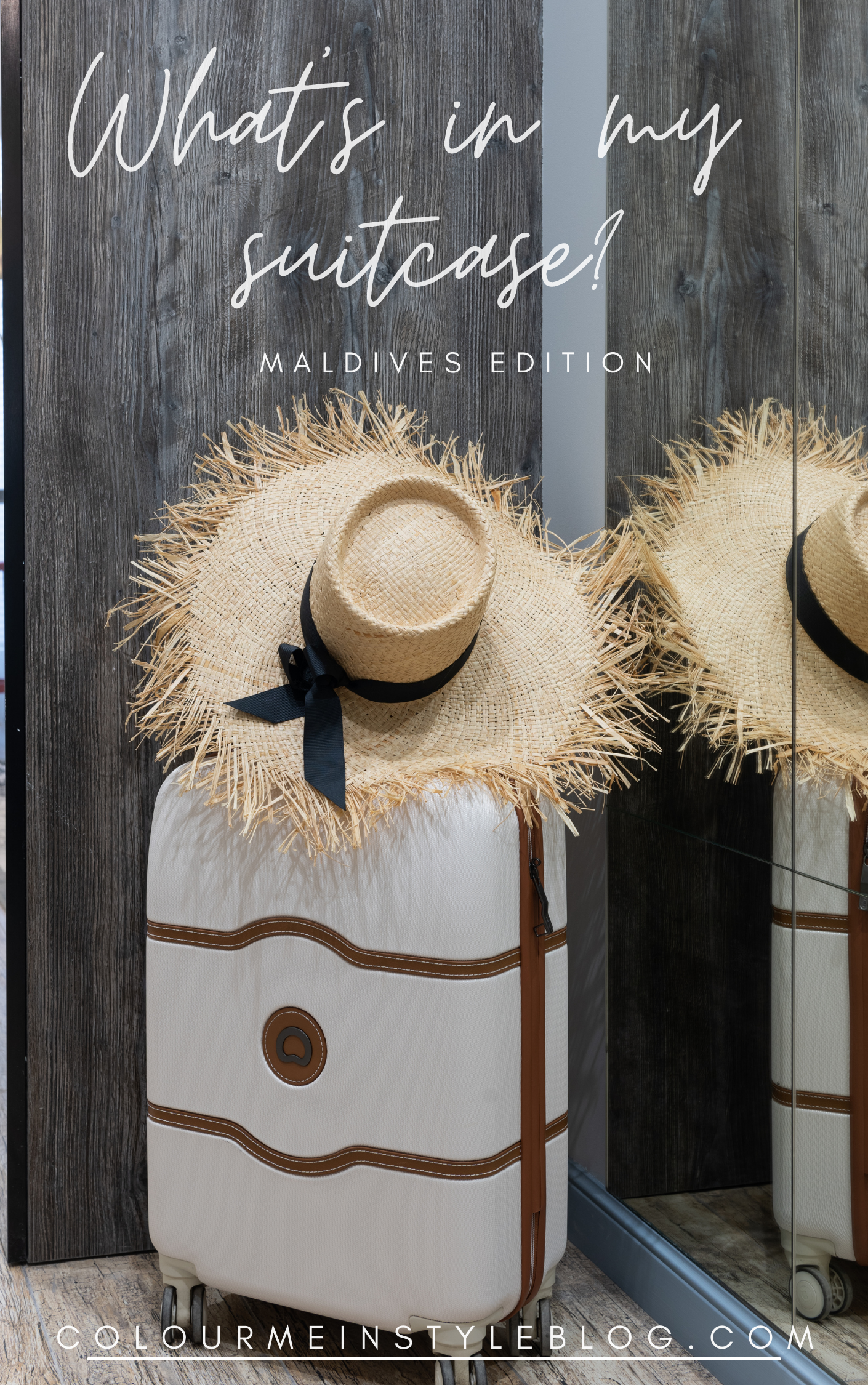 What to pack for a trip to the Maldives?
What do I pack for the Maldives ? That's the big question isn't it? It's hot out there so you won't be needing any warm clothes. But if you are travelling from London or any other cold places it would be worth keeping a jumper or a light coat for the journey. You can take it off when you reach here.
I have this very helpful list that I made you can download it for free, just right click on the picture to save. This is a list of things other than your outfits. Please note the list is not for commercial use.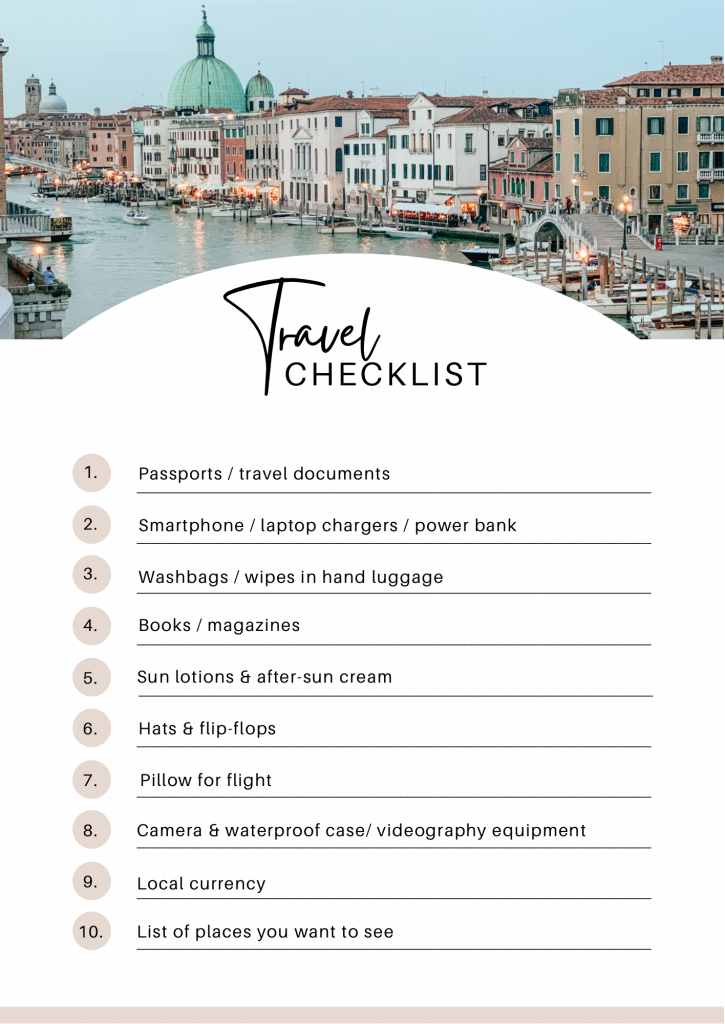 Here are some outfit ideas that work well with any beach holiday.
Spring / Summer dresses
First and foremost you must pack a good selection of breezy spring and summer dresses. You can go glam, girly, romantic, sexy or minimalist with your dresses. The options out there endless. I have a few options I have packed for my trip to the Maldives.
First up is this Zara white dress with an open back and amazing Linen blend fabric that gives you great coverage and also looks absolutely stunning on.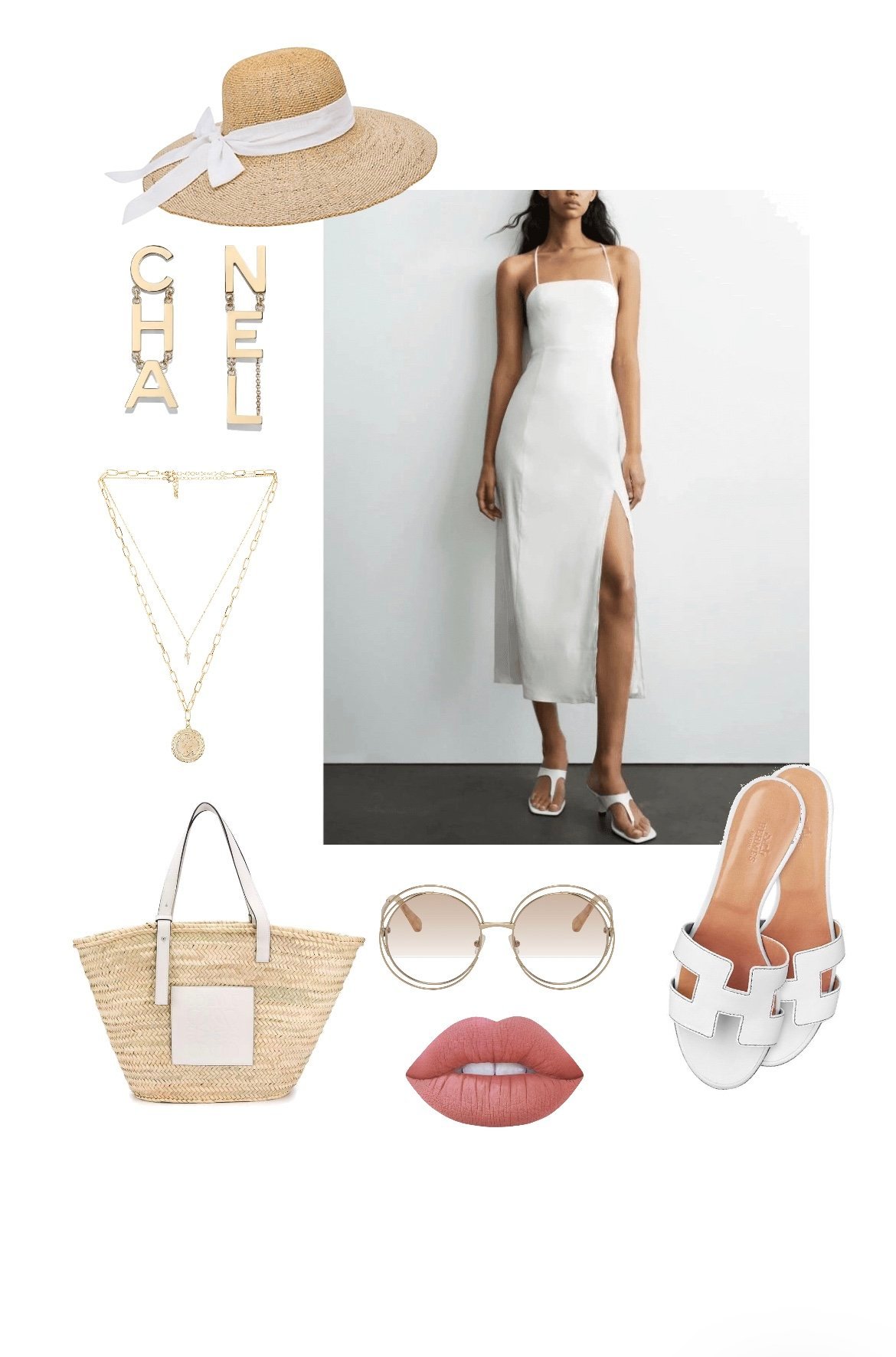 I am also packing my Selkie dresses as they are so nice and breezy. Puff sleeves are all the rage at the moment so it's perfect for the weather in the Maldives.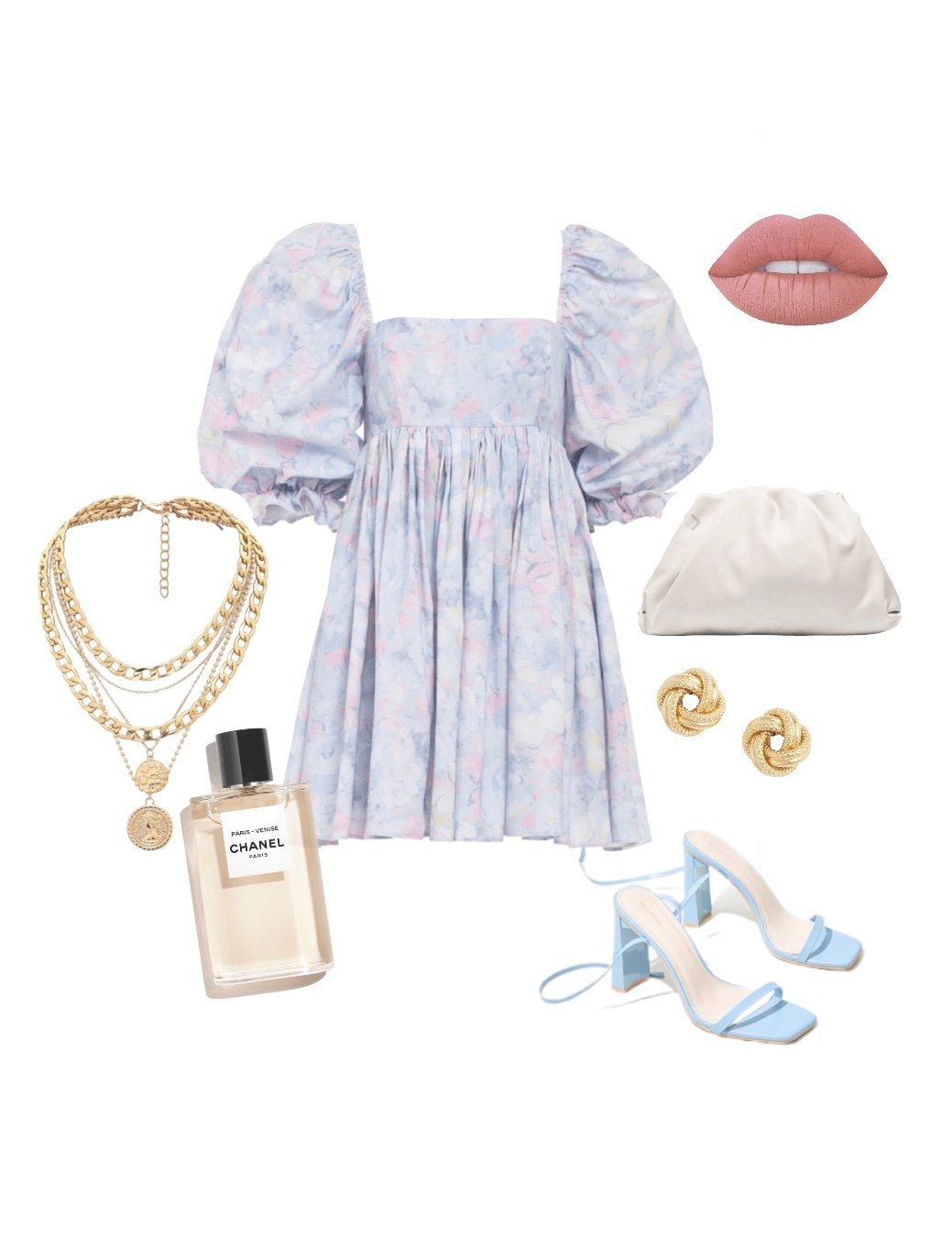 I also highly recommend packing a few maxi dresses for ease. The one here is another Selkie and gives total cottage core vibes.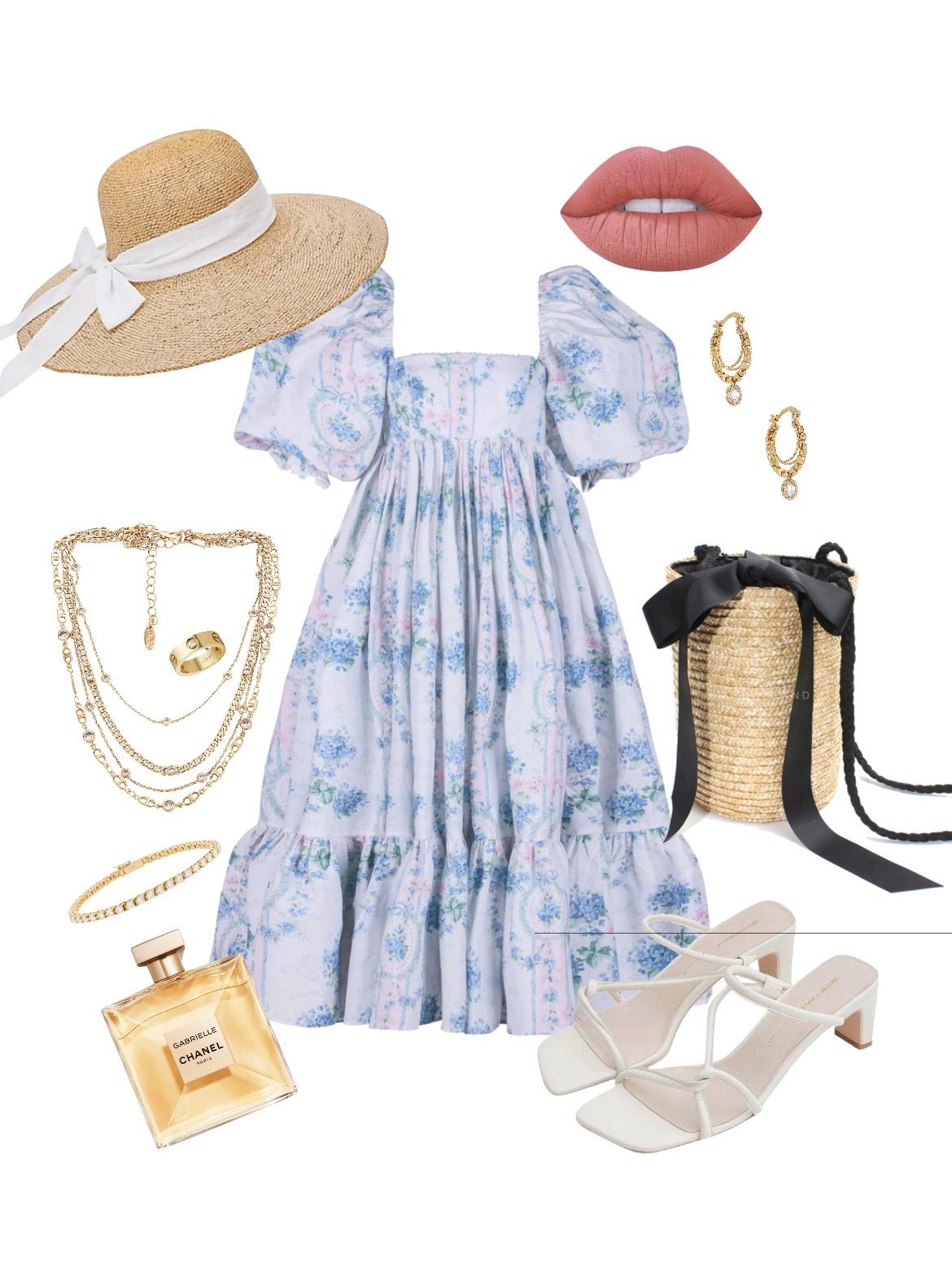 I also packed this gorgeous Firetrap dress for the evening. Appropriate and airy for 30+ degrees I should think!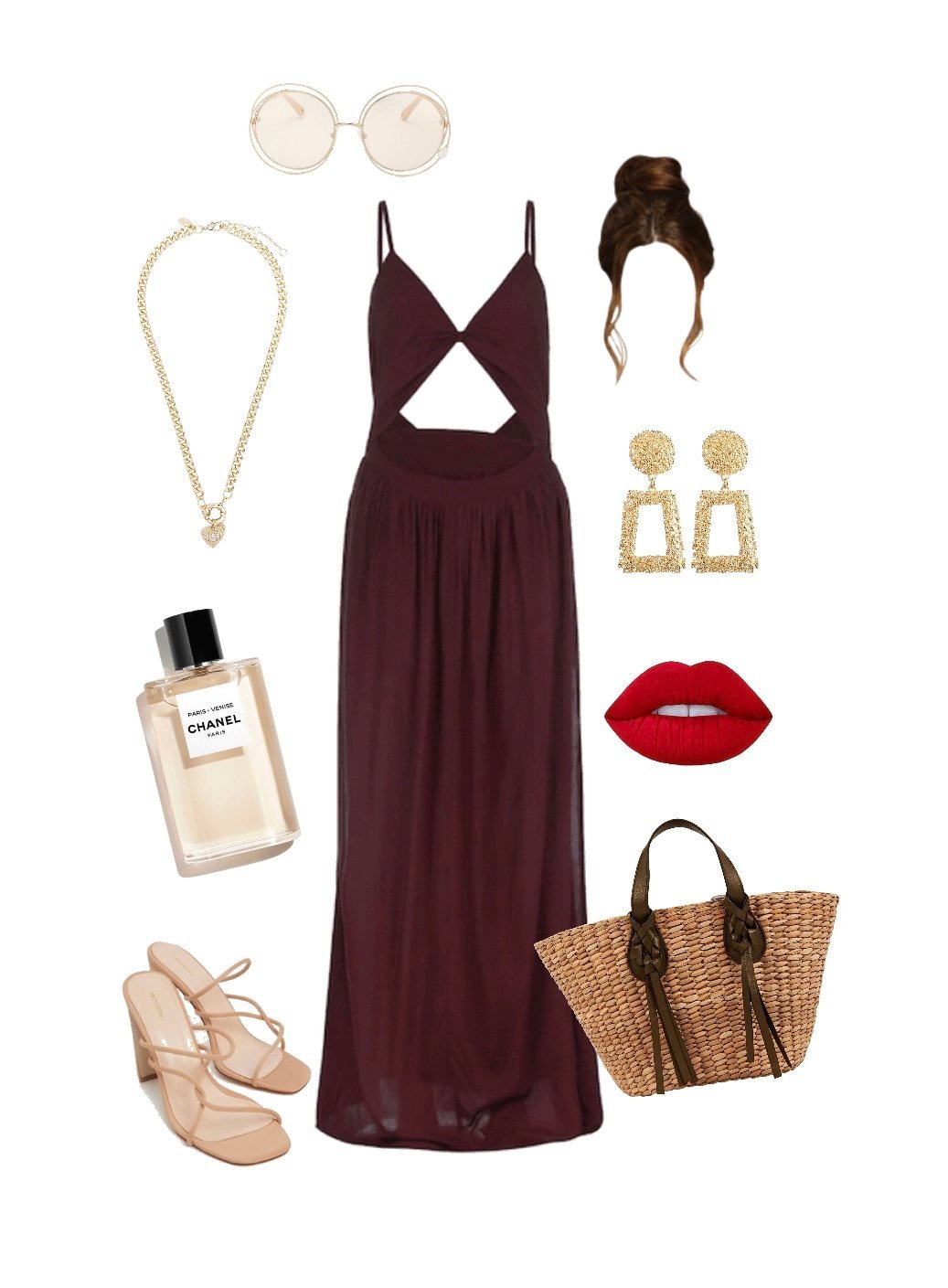 Swimwear
Do I even need to explain? Keep a good few pairs of swimwear in your bag as every day you will need one! I've packed a bikini and 4 different one-piece swimwear that give plenty of coverage for my mom body. Just make sure you have enough to dry and use the next day. I have been really enjoying swimming in the sea.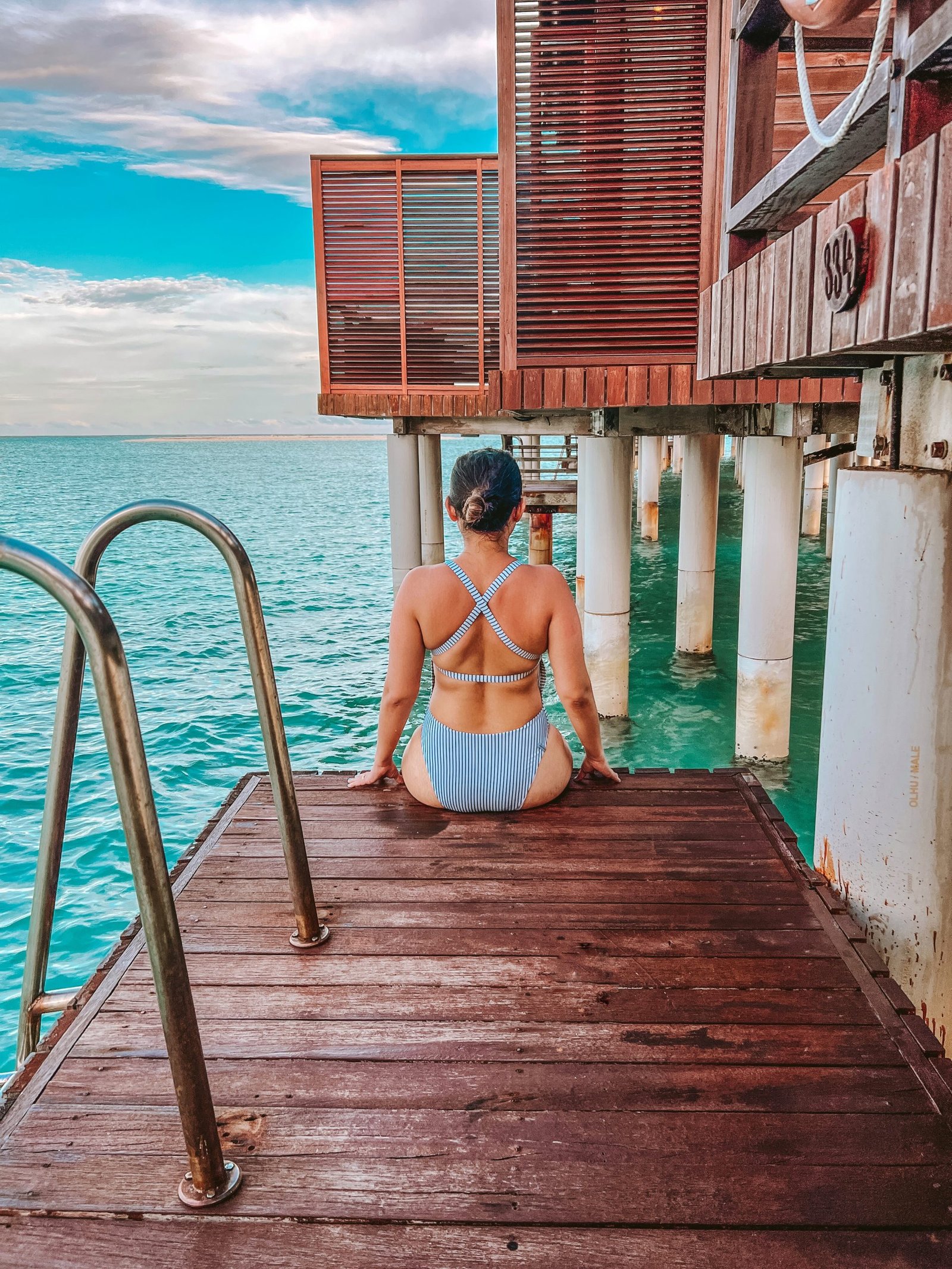 Coverups are also a great investment. You only ever need 1 or 2 but they are totally worth it when you just want to relax by the pool after a dip or walk back to your villa.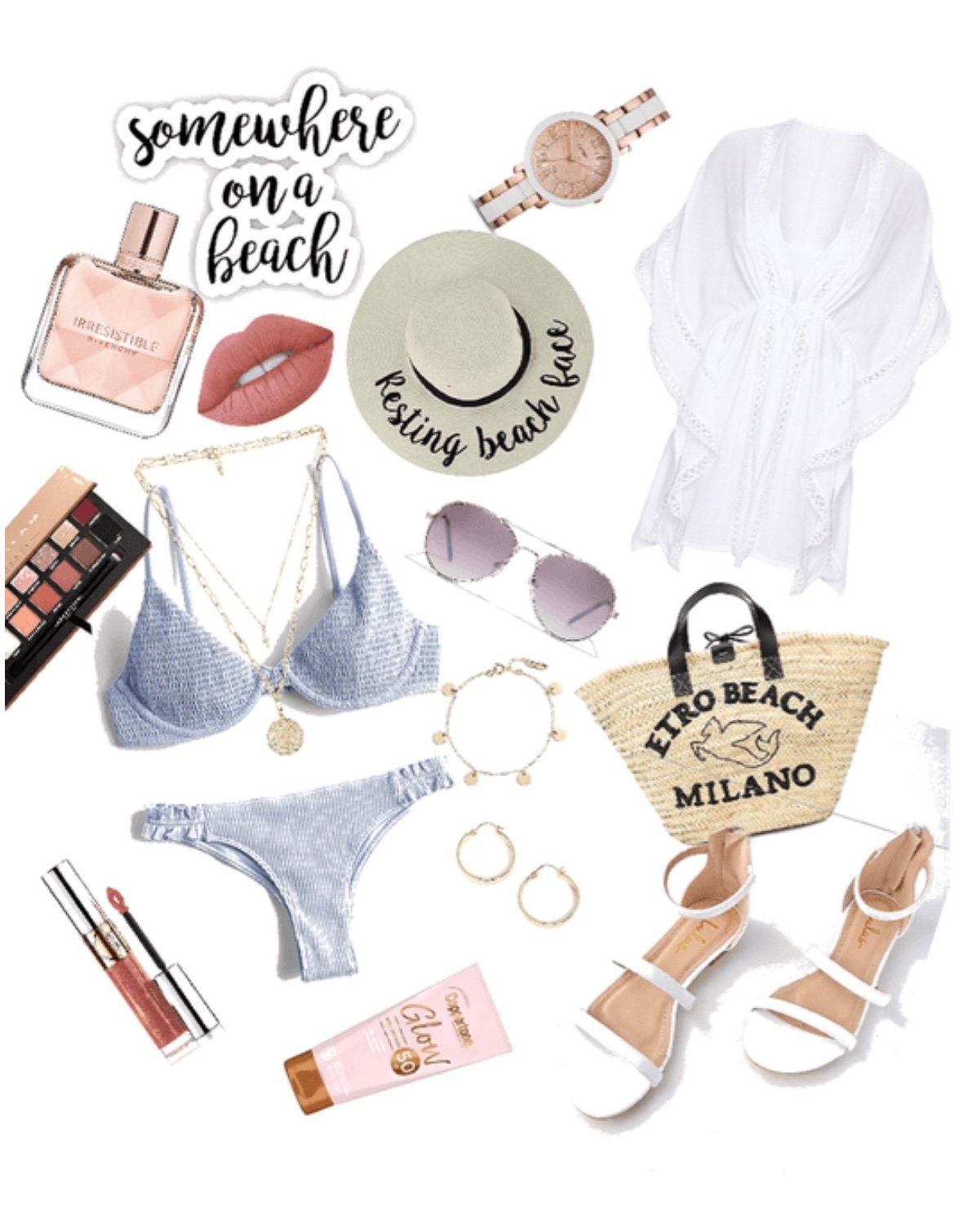 Shorts
Now if you don't pack shorts for the Maldives, what are you doing? I just love combining my swimwear with shorts they just make such an amazing combination that looks so smart and sexy. And also it's so easy to just take a dip into the pool when you come prepared!
I have both these gorgeous swimsuits from Dorothy Perkins. I really love the details on the blue and the white one looks absolutely fantastic on.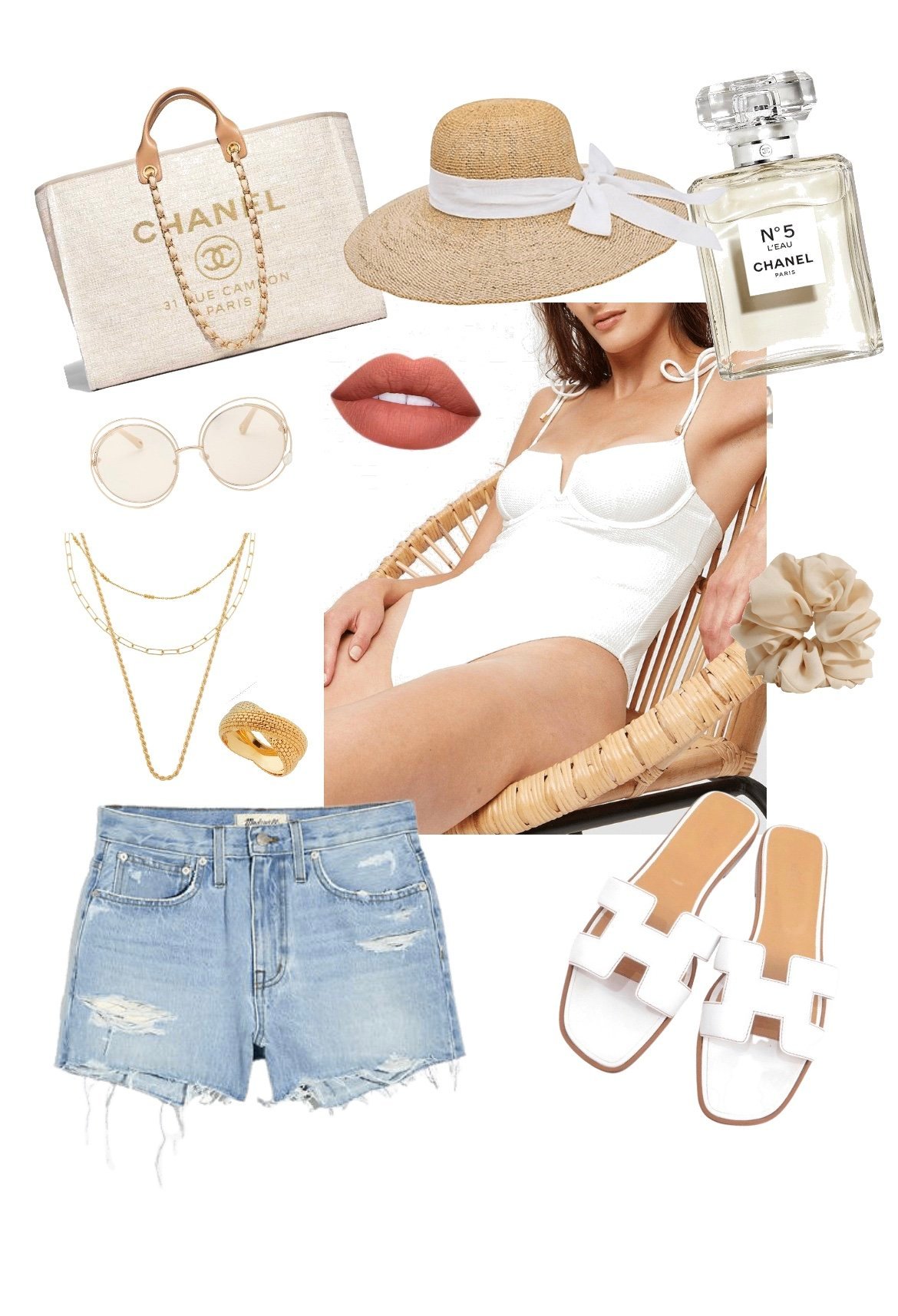 Basket bag/beach bag
Pack a beach bag or a basket bag for that is all you need for the day! I absolutely love mine and I'm taking both my Chloe shopper for the flight as it holds a lot and my basket bag in my hold luggage to carry while I'm here. Best decision ever!
I have also carried my £10 Primark white clutch bag for the evenings as we just take a lot of walks and don't need to carry a lot.
Sunglasses
Sunglasses are so important. I have a few that I like otherwise it would be impossible to beat the sun! Here are some that I really like.
Sun hat
Be it a cap or a proper sun hat you will need one to protect you from the sun. Might as well make it a nice one! This one here is from Asos that I have been wearing. Instagram shots here we come!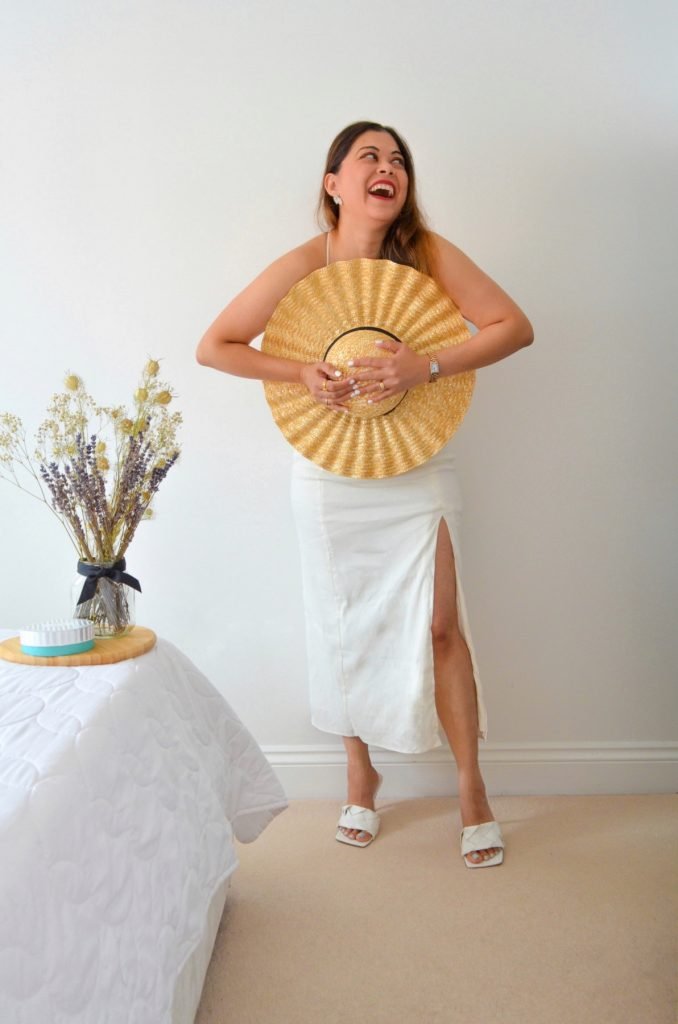 Comfortable sandals
No heels required, I repeat, no heels required! I would recommend you wear your walking shoes for the journey and change into flat sandals or flip flops when you are at your resort. There is absolutely no need to wear any heels. Leave the Manolos at home sis!
I bought some of my old low heel sandals in the colour nude and some new ones that are flat and are also nude.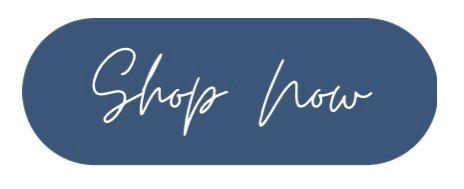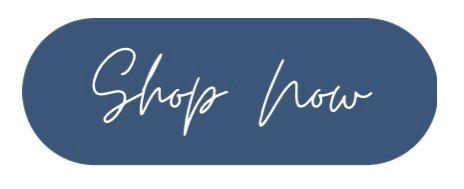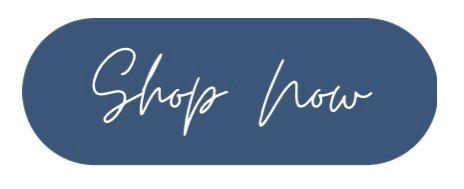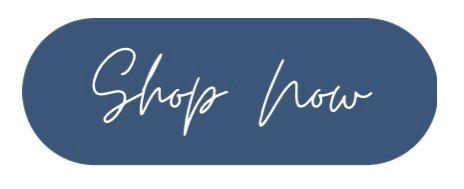 Flip flops for the beach
Flip flops go a long way in the Maldives. In the white sand do you even need anything? But the decking gets too hot! So it's always a great idea to have some flip flops handy.
SPF 50 Sunscreen
Last but not least and you need a lot of it!!! SPF 50 is the way to go! It's sunny here and if you like the tan don't forget to apply SPF first!
Some of the best Sunscreen lotions out there are as below.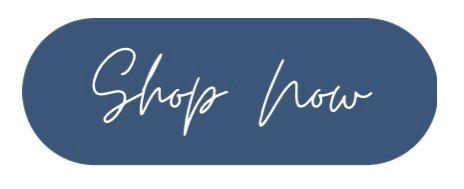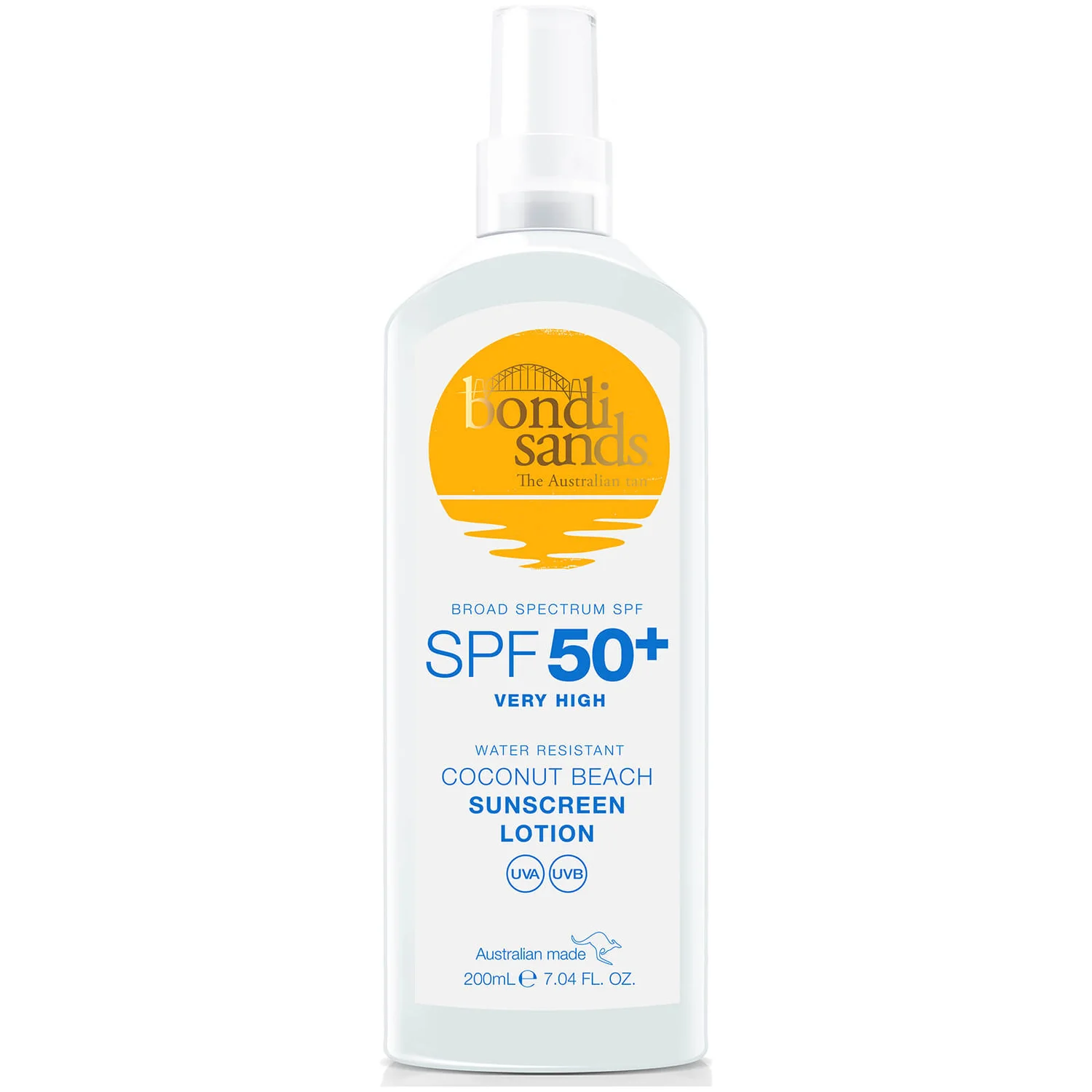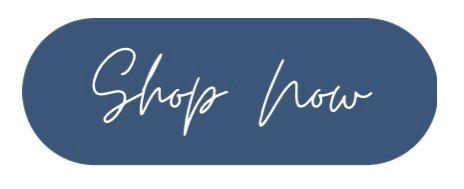 Makeup
Makeup wise you should keep it minimal as you tend to sweat a lot here. I've skipped the foundation and I just use the Typology tinted serum for an airbrushed natural look with lipstick and a bit of blush. Nothing on the eyes as we are swimming in the sea or pool all day!
I recommend packing a few different lipsticks for a change of look. Also, I found this lip cote in Boots that is meant to keep your lipstick stay on and smudge-free for a long time. Best 5 quid I ever spent! You must if you can find a lip cote that works for you as it will help with the weather here.
Eye makeup can be easily skipped as you tend to wear sunglasses all day. But make sure the mascara and eyeliner are waterproof if you still have to wear them.
So these are my essentials for what to pack for a trip to the Maldives. I am going to soak in this view for the next few days and report back on all the exciting things when I am back. But if you are curious check out my Instagram stories for more updates. Otherwise, have a lovely Easter break everyone. I will see you soon.
Au revoir,
Pooja Xx