Hello and welcome back to my blog. I hope you are enjoying the new look and I am delighted to make this blog official by self-hosting it. So do make sure you follow me on WordPress and/or subscribe to colour me in style blog to keep up with the posts as things are only going up from here. And my first post has to be about this lovely French style outfit that is my current favourite.
I have to say that the more I learn about French style, the more I fall in love with it. In your 20's you go full-on trendy but it is in your 30's that you truly start discovering your style and I am starting to think the French girl mixed with the colour loving Indian might just be mine.
So this is going to be me everywhere this spring because it's the ultimate French outfit with a twist. An all-white look with a splash of subtle blue.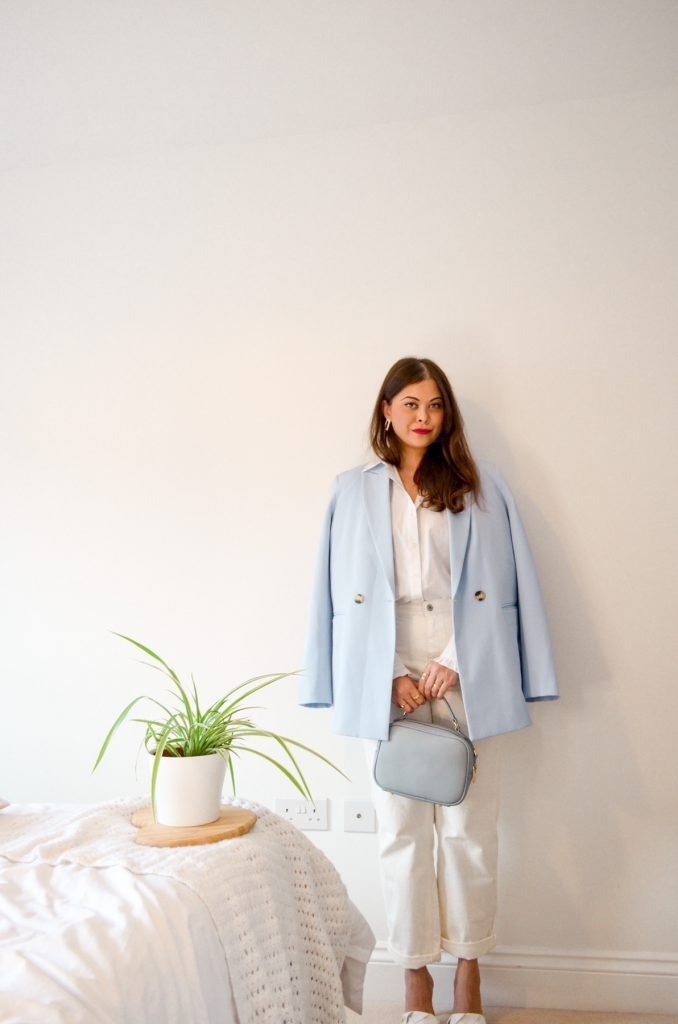 French ladies just know what looks chic and effortless. And lately I have been raiding my wardrobe to find pieces that would go well with French style and I wasn't disappointed.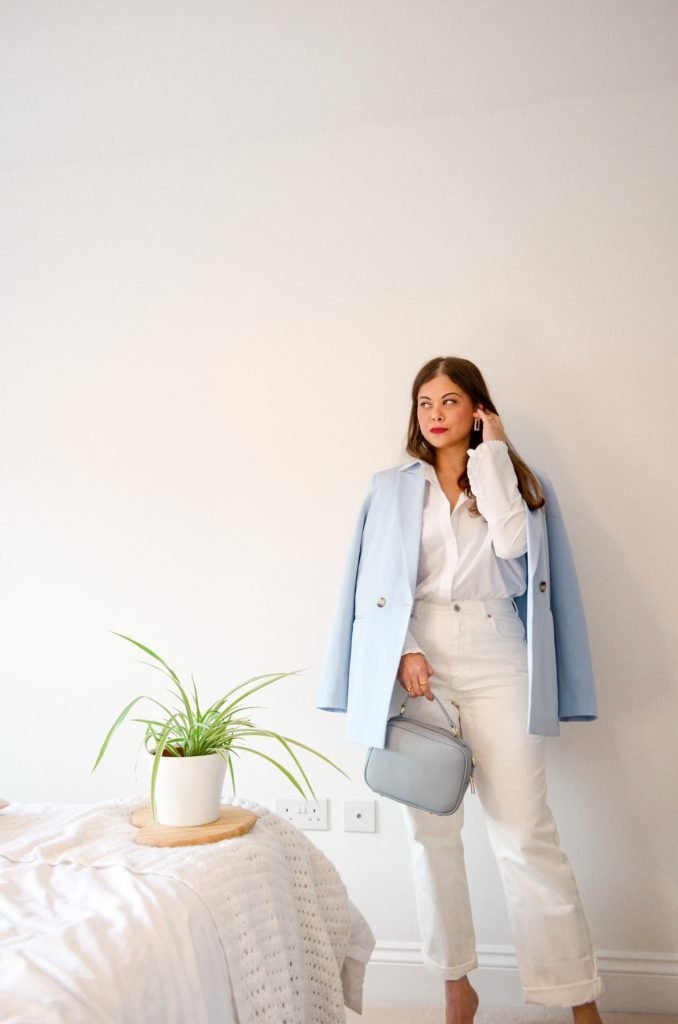 Style Notes
This look is based on the French classic – high waisted straight white jeans with a classic white cotton shirt. Both core items do not match in regards to the shade of white to make sure it looks matchy but not too much. Add to the mix a blazer in powder blue and you have a whole new outfit that is both trendy yet classy.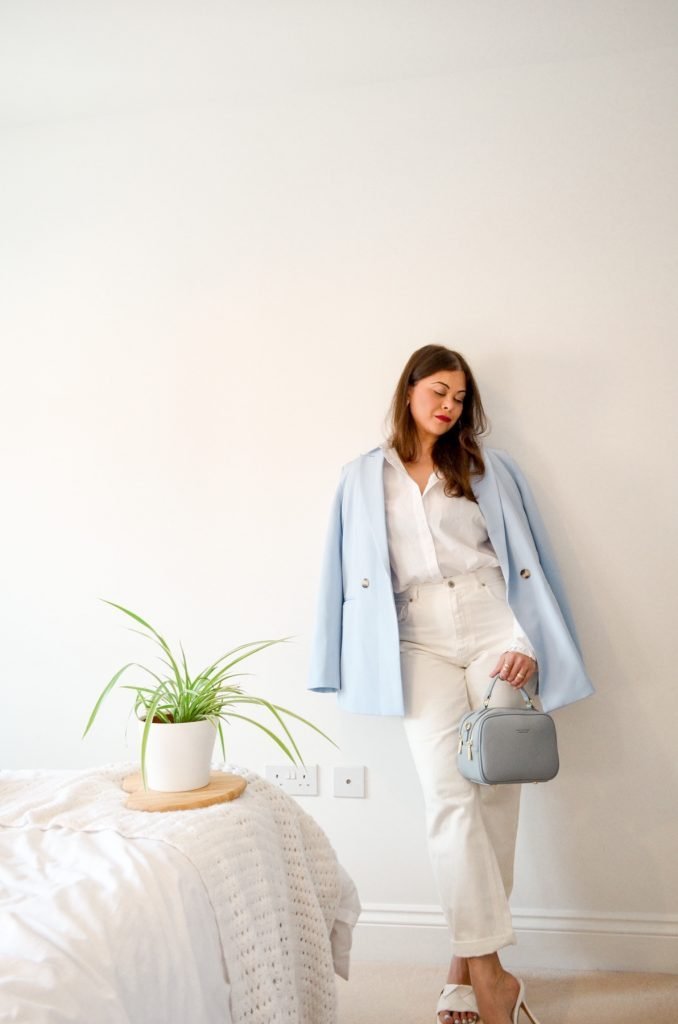 I am wearing some really good looking Bottega Veneta mule dupes from Ego shoes. They are a Manchester-based shoe business that has had all the hype it deserves.
I am wearing my lovely camera bag style bag from forever young that I bought last year. Minimal makeup and red lips complete my look
Overall it is a very easy look to put together and it just works! Let me know what you think about this look and what your favourite trend has been lately? Until next week – au revoir!
Get the look
Some affiliate links are added above.
Follow my blog with Bloglovin