Hello and welcome back to my blog. I mean, what a lovely weekend it has been! Is it safe to say that summer has finally arrived? The sun has been shining, we met up with friends did a bit of alfresco dining, a bit of sunbathing, summer dresses, and Rose' flowing, this is what I am talking about! I am feeling the summer love now, it just needs to continue being sunny.
I wanted to dedicate today's post to this gorgeous puff sleeve white shirt from NewLook which is an absolute steal. Made with 100% cotton this shirt is so easy to wear and a great sustainable option. At £20 this is one of the nicest shirts I could have bought for myself in the price range.
So I want to show you three ways to wear this oversized shirt or any white shirt you may have.
Classy blue jeans
Probably the easiest and a classy way of wearing your white shirt would be with a pair of blue jeans, straight or skinny whichever you prefer. The wash of the jeans that I am wearing is really my favorite. But you could go darker or lighter depending upon your taste.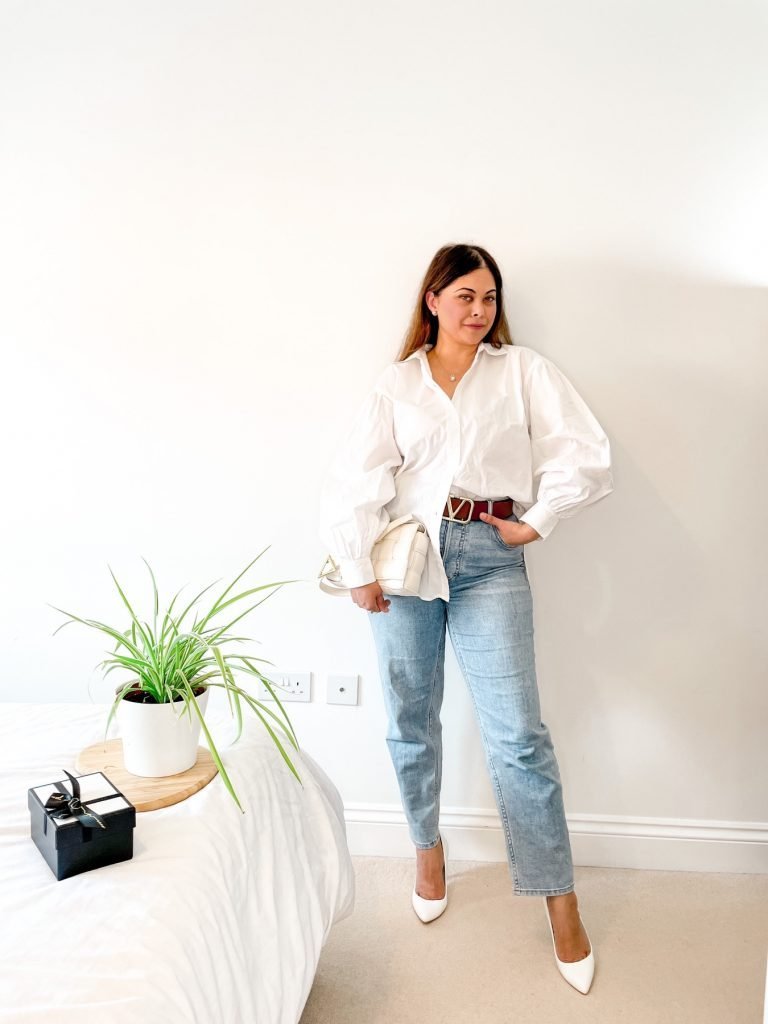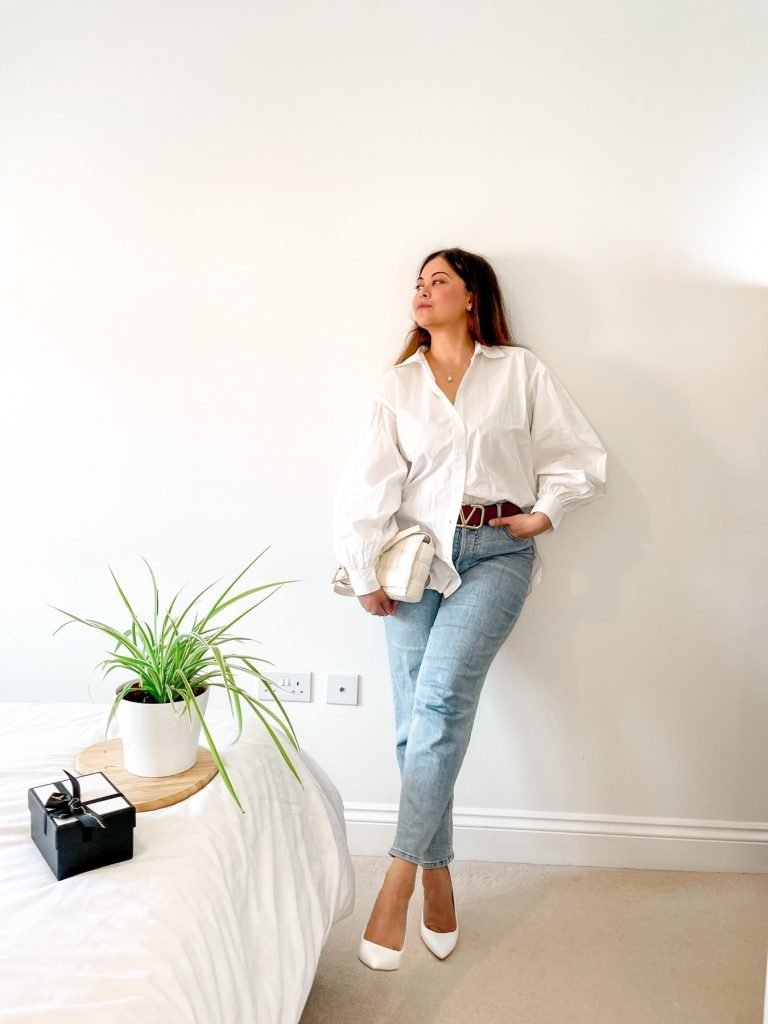 Aff links
Pleated shorts
Another nice way would be to wear some pleated Bermuda shorts with this shirt. This is also a nice business casual look or you could say just something polished that can be worn at work or out of work quite easily.
Bermuda shorts are back in trend this year and are a great option if you are looking for a little bit of length. I personally steer clear of short shorts. They are also an option for some of us who are troubled by the chafing of our gorgeous thick thighs (myself included! don't let anyone tell you otherwise.)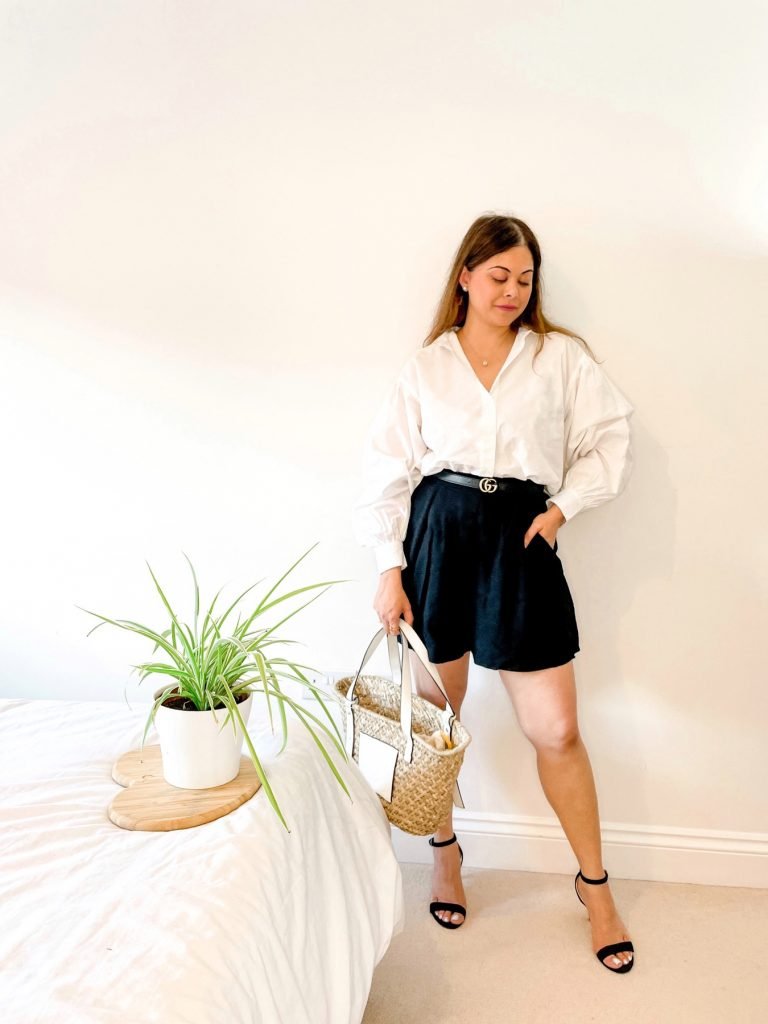 I've linked the ones I am wearing and alternatives to this look below for you if you are interested.

Aff links
Under a dress
My Most favourite way to wear this shirt would be under a slip dress and not just any slip dress this gorgeous houndstooth slip dress in satin. I mean on its own this dress is a bit deep for my liking but with this shirt, it is truly transformed.
I reckon it will look great under many dresses. If you don't want to show your arms or want a modest but glam look pair this shirt with any satin slip dress or any short sleeveless dress.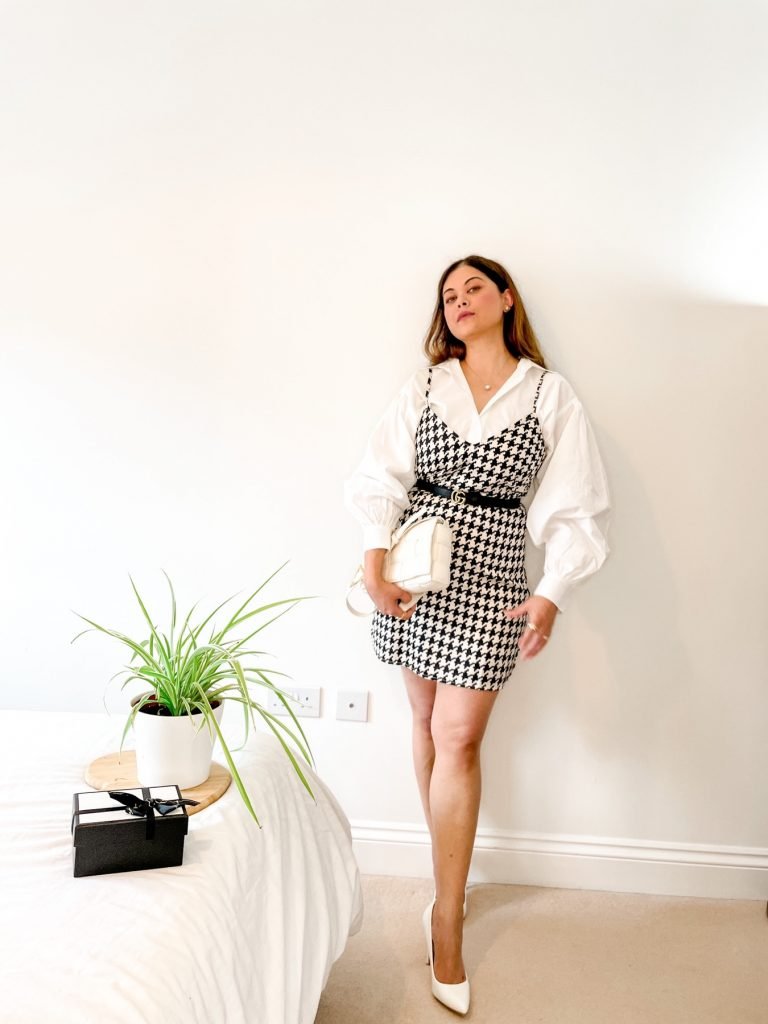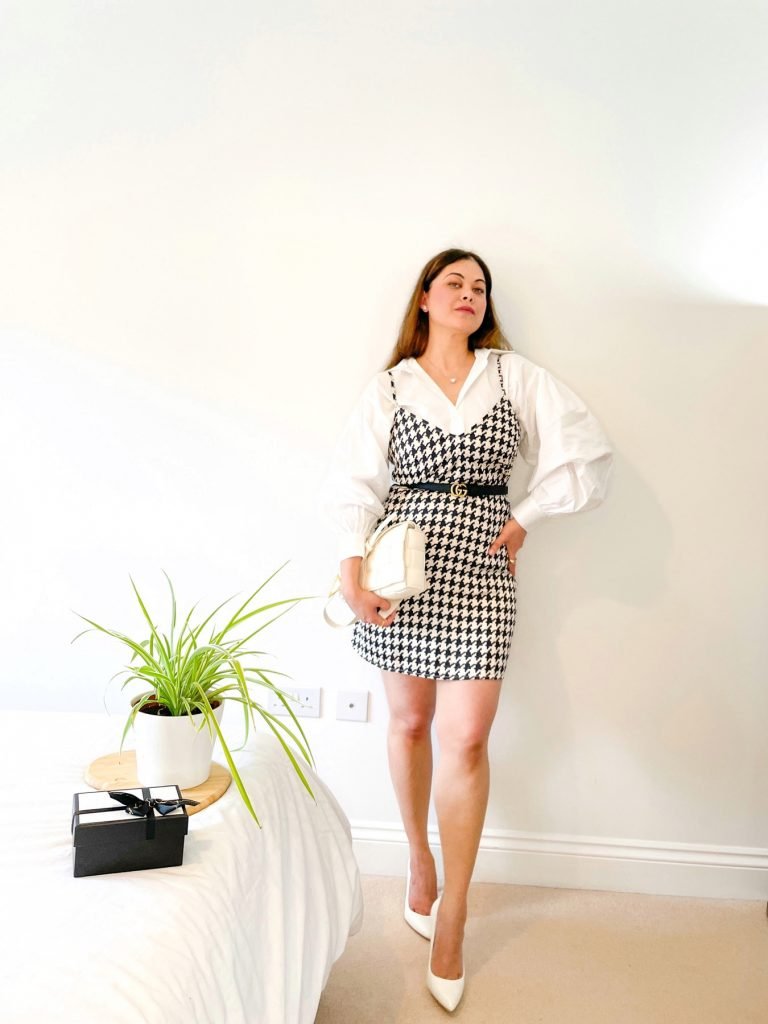 Aff links
There is nothing like a piece of clothing that you can style in different ways you get so much more your money that way. If you are someone like me then you would totally have at least 3 good white shirts in your wardrobe. Also if you just arrived to my blog by a happy accident do check out my last few posts. My last one was all about a birthday celebration.
I hope that you have found this post resourceful, and I hope to see you next week with more great projects to share! Stay tuned, and enjoy the summer season.
Au Revoir Xx