Welcome back to Colour me in style today I bring to you a skincare brand all the way from San Francisco, California. I recently had the opportunity to review a few products from JUNOCO, and I was beyond thrilled. I have been wanting to try a cleansing balm for ages and the Clean 10 Cleansing Balm from Juno & Co. was a real contender. Hence I was thrilled to review their products for them. Talk about A-level manifestation skills!
Before we dive into this, please note that this is a sponsored post; however, the thoughts on this post are honest and entirely my own based on my experience with the products I have been provided by JUNOCO.
About JUNOCO
At a glance, JUNOCO is a minimalist's dream. The company prides itself on keeping its ingredients simple, and to the minimum. 10 ingredients or less is a fascinating tagline, I thought, and it is refreshing to see that there are brands out there that are pushing the envelope to provide us with the simplicity that actually works.
JUNOCO is also showcasing sustainability with its packaging and the ingredients themselves. They use renewable resources and reuse materials that might otherwise go to waste, which is a great message of sustainability. Their packaging is simple and to the point. What was most important for me was the fact that the products are free of microplastics.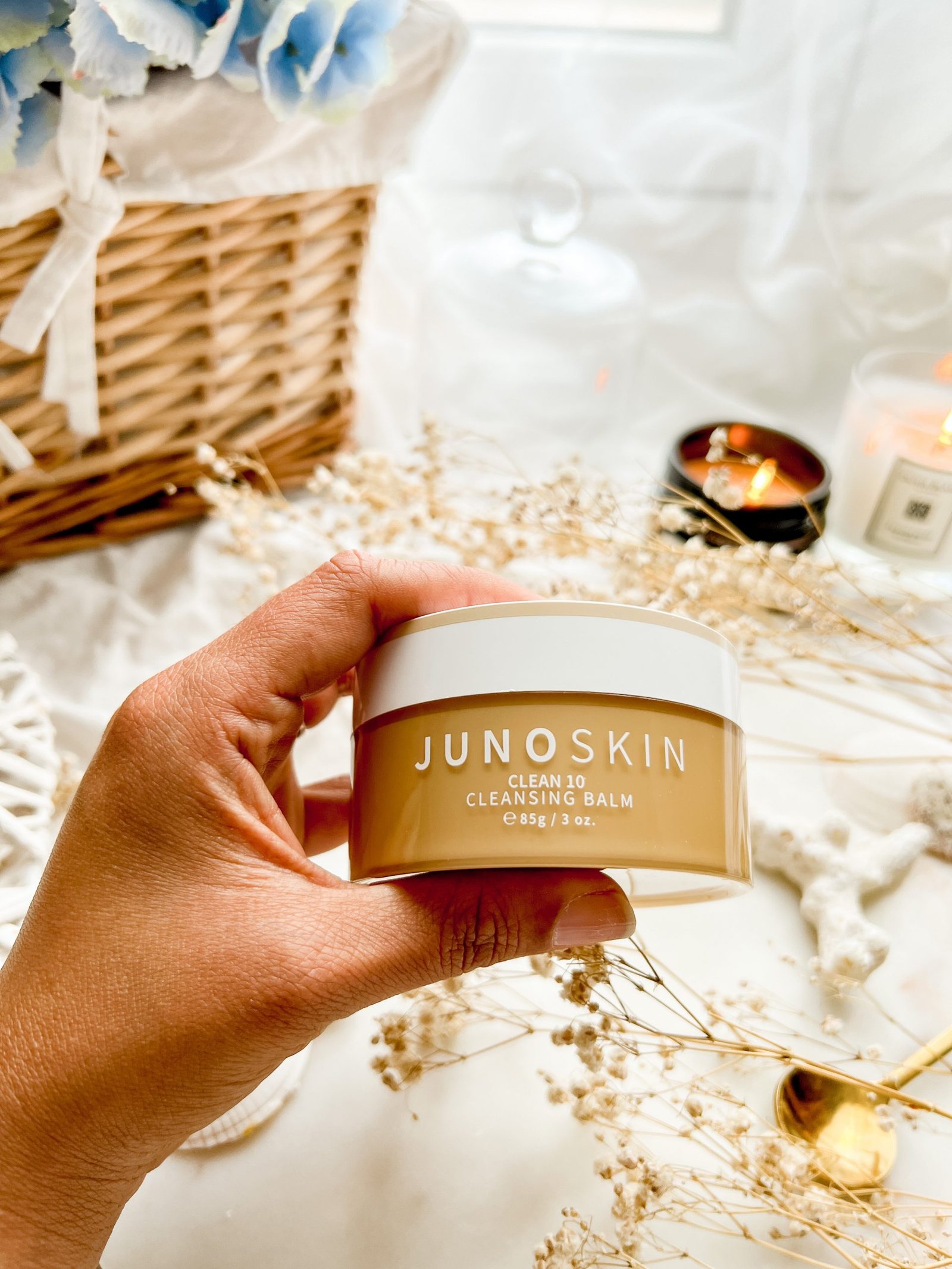 Clean 10 Cleansing Balm
Ok, let's talk about their star product JUNOCO's Clean 10 Cleansing Balm. First impressions – the jar itself is clean and sleek in design. Anyone looking for a beige aesthetic in the bathroom or makeup room is in for a treat! You can smell the California oranges the moment you open the jar which is subtle but it lingers and I like that.
You get your own mini spatula with this jar, which is great for scooping up the product. I have been using this cleansing balm for roughly two weeks now and I have been very pleasantly surprised. This one product has single-handedly saved me a lot of money that I spent on facial wipes, which is brilliant! And it is as simple as rubbing the product onto your skin and then just massaging your face in circular motions. The fun thing is that you can see the make-up come off. While this is an oil-based cleansing balm, once you remove it with the reusable cleansing cookie (as photographed below) you will feel absolutely no oil residue on your face. That in itself is impressive.
Thinking of the price point JUNOCO Clean 10 Cleansing Balm is impressively priced at £13.99 which is great and competitive when you compare it to its market counterparts. So would I buy this product? I totally would. This product didn't go Tiktok viral for nothing!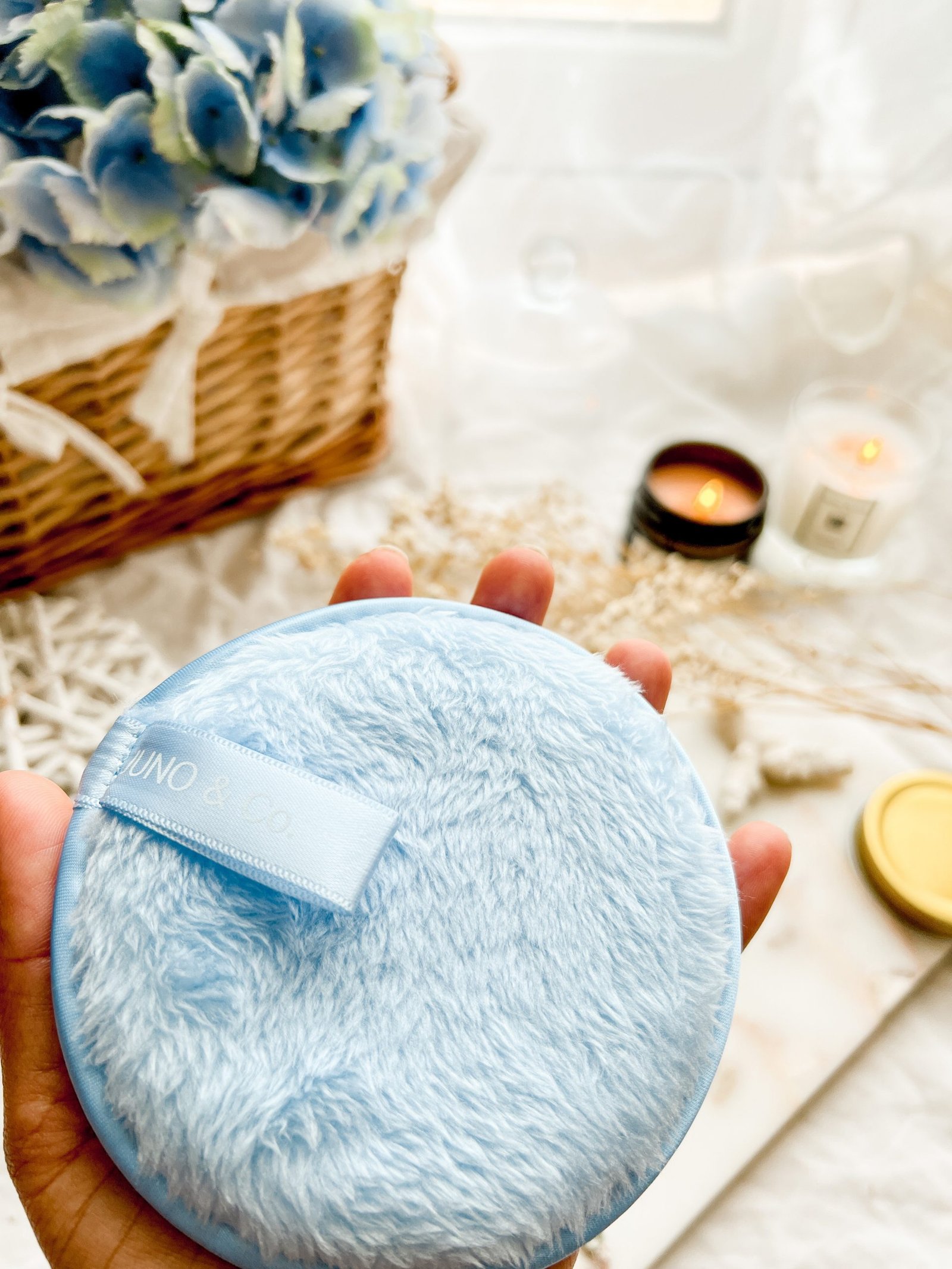 Clarifying Cleansing Powder
Made with rice wine lees (sake kasu) extract the Juno & Co. Clarifying Cleansing Powder is a powder to foam-based cleanser. You can always use this as a double cleansing step in your skincare routine and this can be used after removing your makeup with the cleansing balm. So any grime or residue that's left behind will be cleaned up with this cleansing powder.
I quite like the texture of the product, it is almost like a limestone powder type texture yet it just smooths into this lovely foam. The only thing I wasn't so sure about was the smell, it wasn't bad but I wouldn't say it was overly lovely.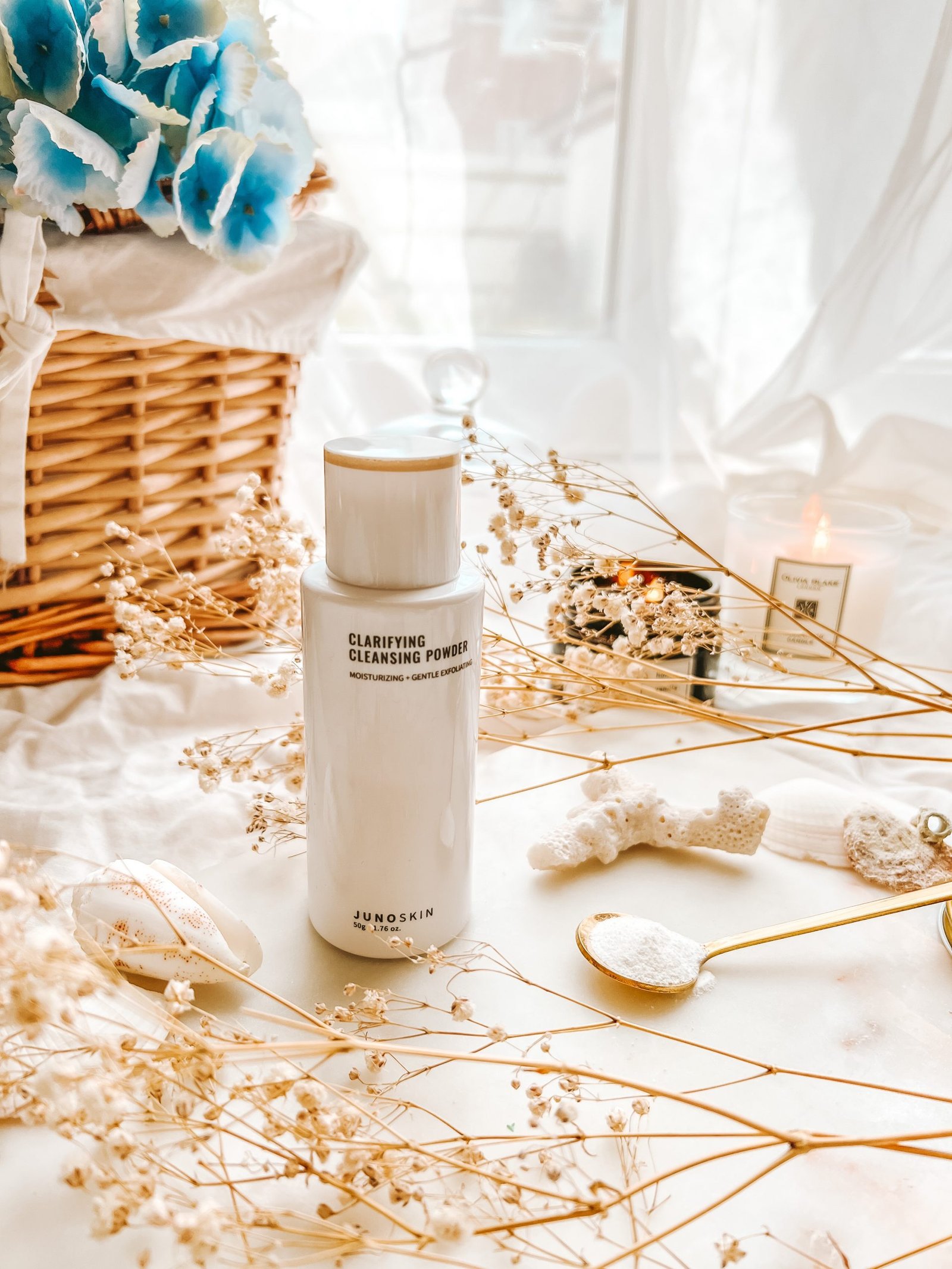 Packaging wise, I was happy to see that the cap of the bottle is made of PP (Polypropylene), and the bottle is made of PET. Polypropylene is 100% recyclable. The paper box it comes in is made of FSC-certified recycled material. In addition to that, the main ingredient used in the making of the cleansing powder, i.e. rice lees (sake kasu) extract that is based on Oryza Sativa (Rice) Bran, is a common byproduct that is usually disposed of, even though it has tremendous benefits for your skin. By cultivating this natural ingredient with its nourishing properties, Juno and Co. are able to reduce waste drastically.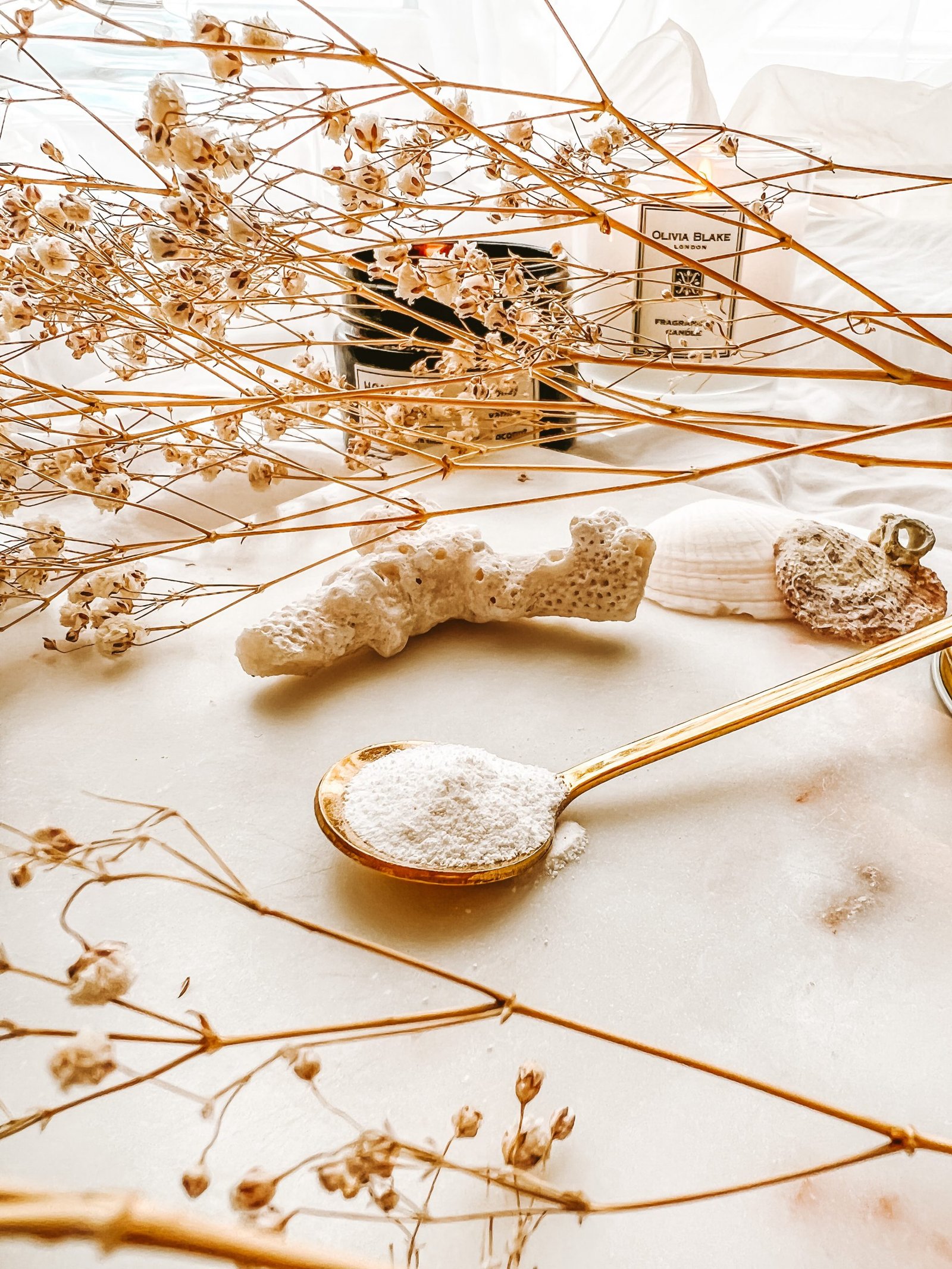 You can use this product during your daytime or night time routine. I take a small amount of the powder in my wet hands and just rub it to make foam. I then just do a quick massage onto my face with the foam. It definitely takes out the impurities and does what it says in the description. I, however, don't like to use it every day because it makes my skin feel dry. So, I would only use it on the days I wear foundation or on days when I feel my face needs a double cleanse. After the serums, a bit of face oil, and a moisturiser does fix the dryness, but it still won't be a daily thing for me because I don't like to exfoliate my face that often. For me personally, this current bottle will last me a long time.
However, if you are someone who has oily skin, this product will do you a lot of justice as it exfoliates gently without actually feeling like you are rubbing your skin with a grainy product.
Verdict?
I would give JUNOCO a 9/10 for being minimalistic, clean and actually serving us great quality products.
Will I buy these products? The clean 10 cleansing balm – Yes, I would. But the clarifying cleansing powder, not so much because of the dryness in skin, I feel. I would also get another one of those cleansing cookies so I can have a spare one while the other one is in the wash. (Yes! they are washable and reusable)
My only other critique is that the cleansing balm box comes sealed in plastic wrapping. While I can't be sure about the type of plastic/cellophane wrap it is, it feels unnecessary because the jar is shut tight and it comes in a recyclable box. So to me, the sustainability mission feels somewhat amiss when you see cellophane wrapped onto the box.
With that, I conclude my review. I hope you enjoyed reading it and I would love to know if you like JUNOCO. products. I will link these products below in case you wish to purchase them. Happy skincare shopping!
Au revoir
Pooja