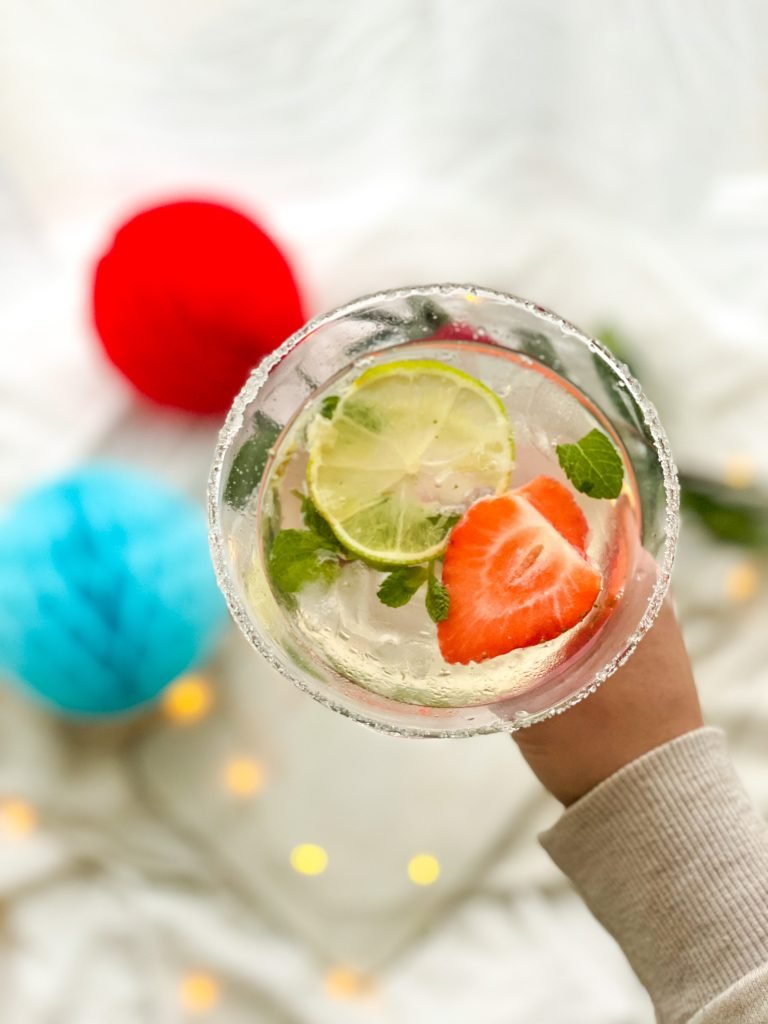 There is nothing quite refreshing as a glass of fresh mojito and some good conversation is it? Recently I made this lime and strawberry mojito which was received so well that I wanted to share a quick and easy recipe with you. I know what you are thinking, a mojito wouldn't normally have strawberries in it, but this was a happy accident and the strawberries add a great flavour to the drink. So do try it out for yourself.
This mojito is such a fine little mix of refreshing lime, fresh mint, fresh strawberries, white rum and soda. You can always make a mocktail version of this which is just as fresh.
Ingredients
Juice of one lime
Handful of mint leaves (extra for garnish)
60 ml white rum
Soda water (can also use Sprite )
One teaspoon of granulated sugar
Cut lime slices 2-4 for garnish
Freshly sliced strawberries leave a few to garnish
Crushed ice
Tableware
A jug to mix contents
Pretty glassware – think tumblers, tall glasses or martini glasses
A little dish containing some sugar for sugared rims.
A long spoon for mixing
A rolling pin to be used as a pestle to crush the ingredients.
Method
In a jug throw in the lime juice, handful of mint leaves and a teaspoon of sugar. Crush the mint into the jug using one end of the rolling pin to release its fresh taste.
Add 60 ml of rum, crushed ice, some of the fresh cut strawberries and top up with soda water or a can of sprite. Mix well with a long spoon.
Run a little wedge of lemon all around the rim of the glass and dip this in the dish containing sugar to create the sugared rims.
Now add some crushed ice to the glass and put a slice of a lime into the glass with sliced strawberries and add the drink to the glass. Garnish with mint leaves and enjoy!
I have had great fun with this cocktail recipe and made a mocktail version for people who don't drink , we had an exchange of cocktails and nibbles with my neighbours and enjoyed a glass of my mojito over a video call. Not quite the same as sitting down but it was fun!
If you give this a go, leave me a comment below or on my Instagram, I would love to know how you get on. See you soon Xx