Let's just get it out there that I love Killing Eve and more so the style that Villanelle serves us every episode makes me want to have it all!
I mean who doesn't love a psychopath who dresses to kill? Like really dresses up? I can't say that I was 100% impressed by the storyline of the latest season of Killing Eve but the one thing that was done right was Villanelle's wardrobe ! And I took notes! ( more on that later)
But here is a completely doable and practical look from Jodie Comer's wardrobe that I think is worth stealing for Autumn 2020 ! Let's do it !
Autumn Look
So we are stepping into Autumn and the colours make a perfect pairing. If i had not seen Jodie Comer walk about in this look i wouldn't have paired an ocher yellow trouser with an orange jumper. But I have to say what an eye opener, because it works! I went a step further and added a Tan belt and brown bag which makes it a great outfit for work or just brunch with the girls.
©Photos by Pooja
---
"You Should Never Tell A Psychopath They Are A Psychopath. It Upsets Them."
– Villanelle
Here are some nice options available for this combination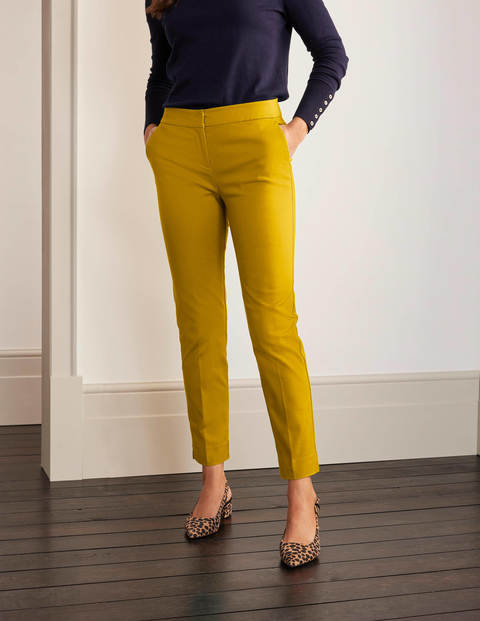 What are your favorite looks from Villanelle ?