We all love our lip balms and chap sticks but trust me when I say that no makeup bag is complete without a tinted lip oil. Once you use lip oil you will never go without it. It's like having glossy lips without actually using any gloss. Hi! it's Pooja, and for today's post I am trying out the Typology Paris tinted lip oil and the tinted lip and cheek balm.
I am testing two of my most favourites shades that I wear on my lips – Tinted Lip Oil in Shade 4 Coral Orange and Tinted Lip Oil in Shade 1 Ruby Red.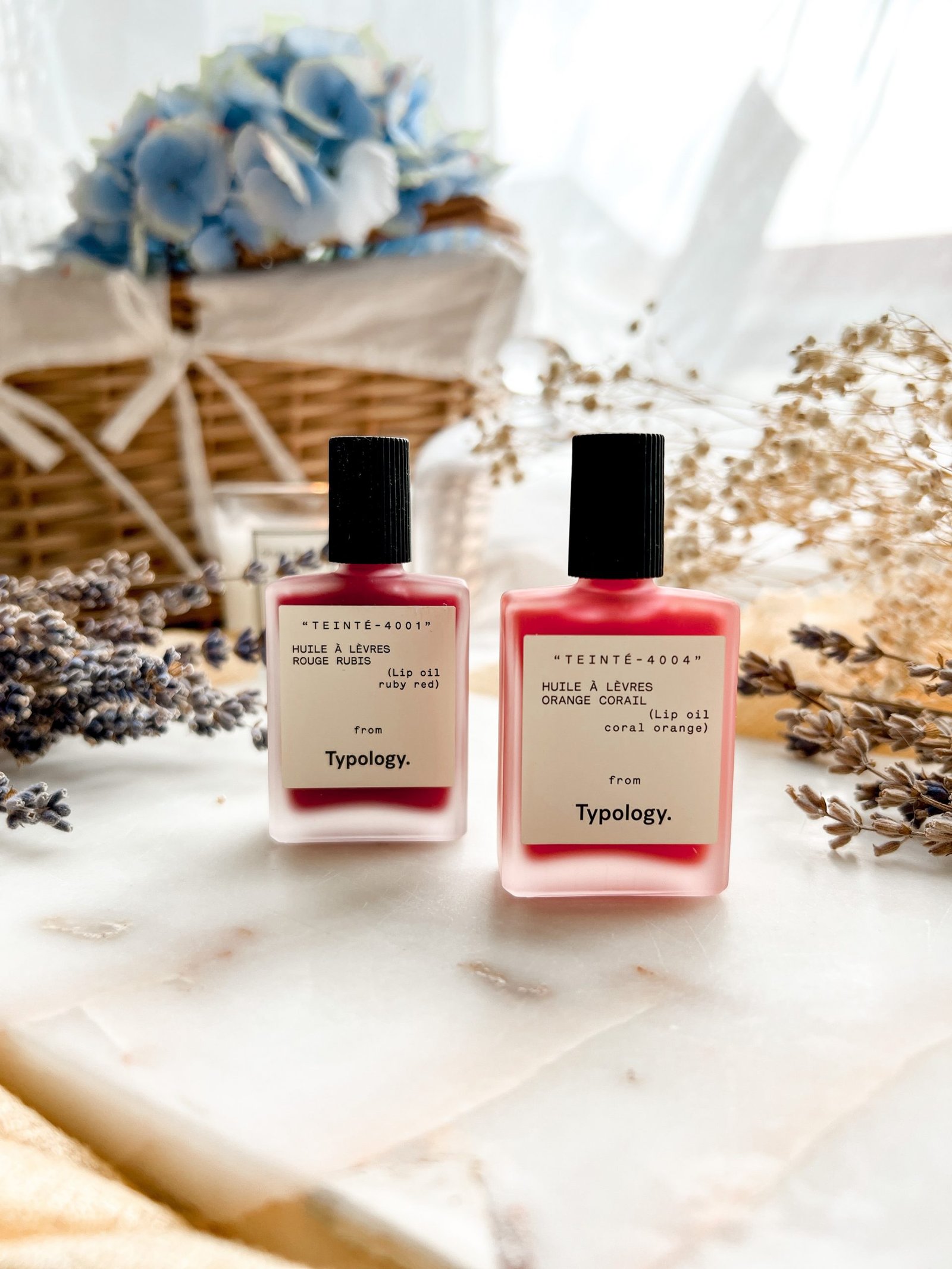 Tinted Lip Oil by Typology
The lip oil trend has recently caught on and the Typology Paris tinted lip oil is up there with the best as per popular magazines like Elle, Cosmopolitan and Evening Standard.
This tinted oil is suitable for all skin types. It is enriched with squalane, jojoba oil and vitamin E to nourish, moisturise and add shine to the lips. I have to say if you are not into lipsticks and just want to add some sheen to the lips but also want a product that will keep your lips nourished, this is a perfect product for you. It hydrates the lips and has a very soft colour to it.
The combination of antioxidant vitamin E, jojoba oil and plum oil, both protect the skin and seal the moisture in place.
My top favourite colours have to be Coral Orange and Ruby Red. I tested them both and they stayed on for a good few hours, you can re-apply as many times as you like and like with most Typology products, a little goes a long way.
All in all, a great product which I think is a perfect replacement for gloss.
Tinted lip & cheek balm
Now coming to the tinted lip and cheek balm, this product is enriched with hyaluronic acid and raspberry seed extract. This balm is multi-purpose and slightly tints the lips and cheeks while providing them with comfort, nutrition and hydration.
I would be more inclined to use it as a cheek balm/blush because it is blendable and works so well on the skin. I also like the fact that it looks very natural.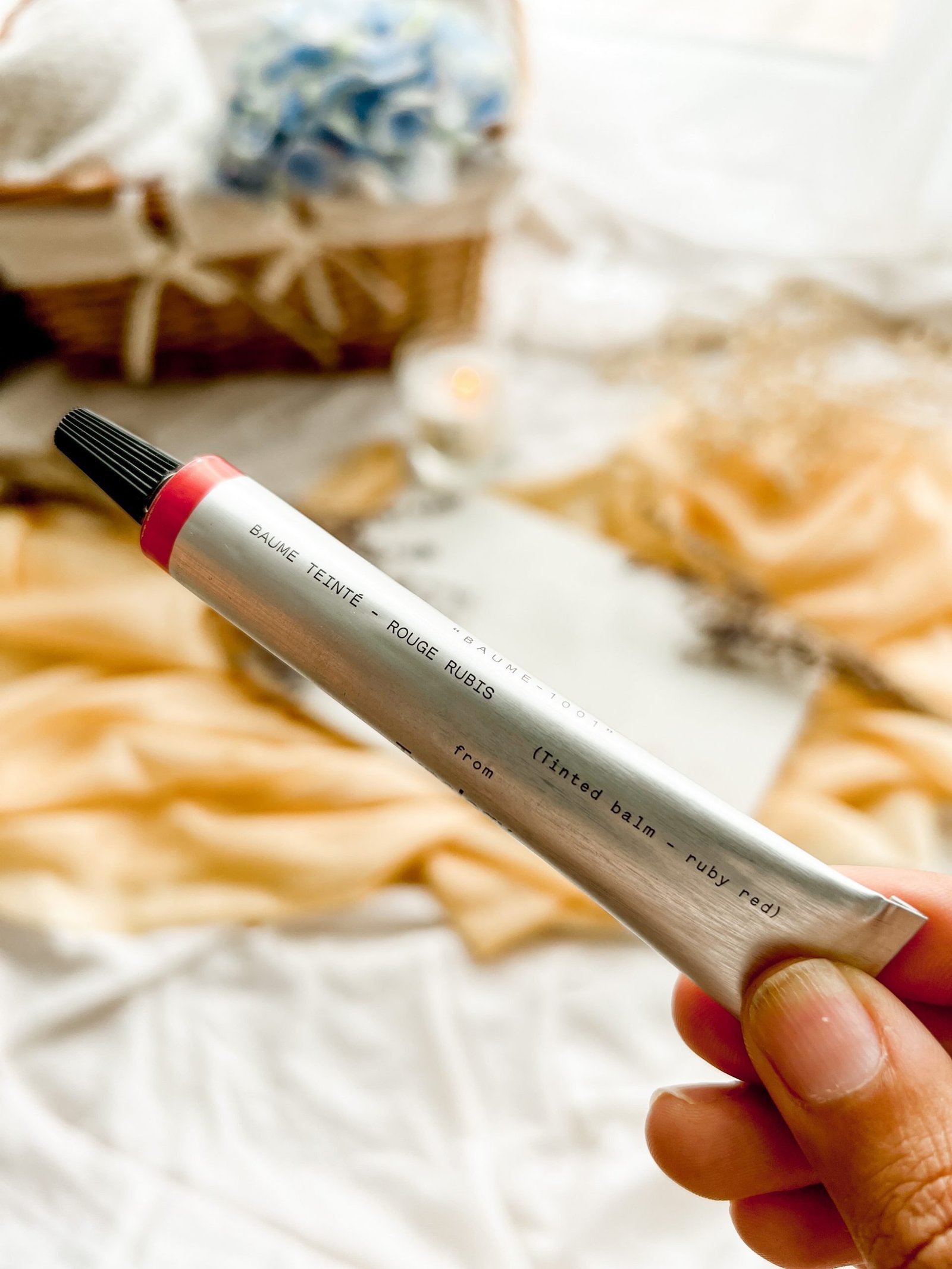 To apply this Tinted lip and cheek balm just apply a dab of balm to the fingertip then gently massage it onto the lips. When applying to the cheeks dab 3 dots on the cheekbones and work it onto your skin by dabbing with your fingertips or a blending brush. Repeat as many times as desired during the day.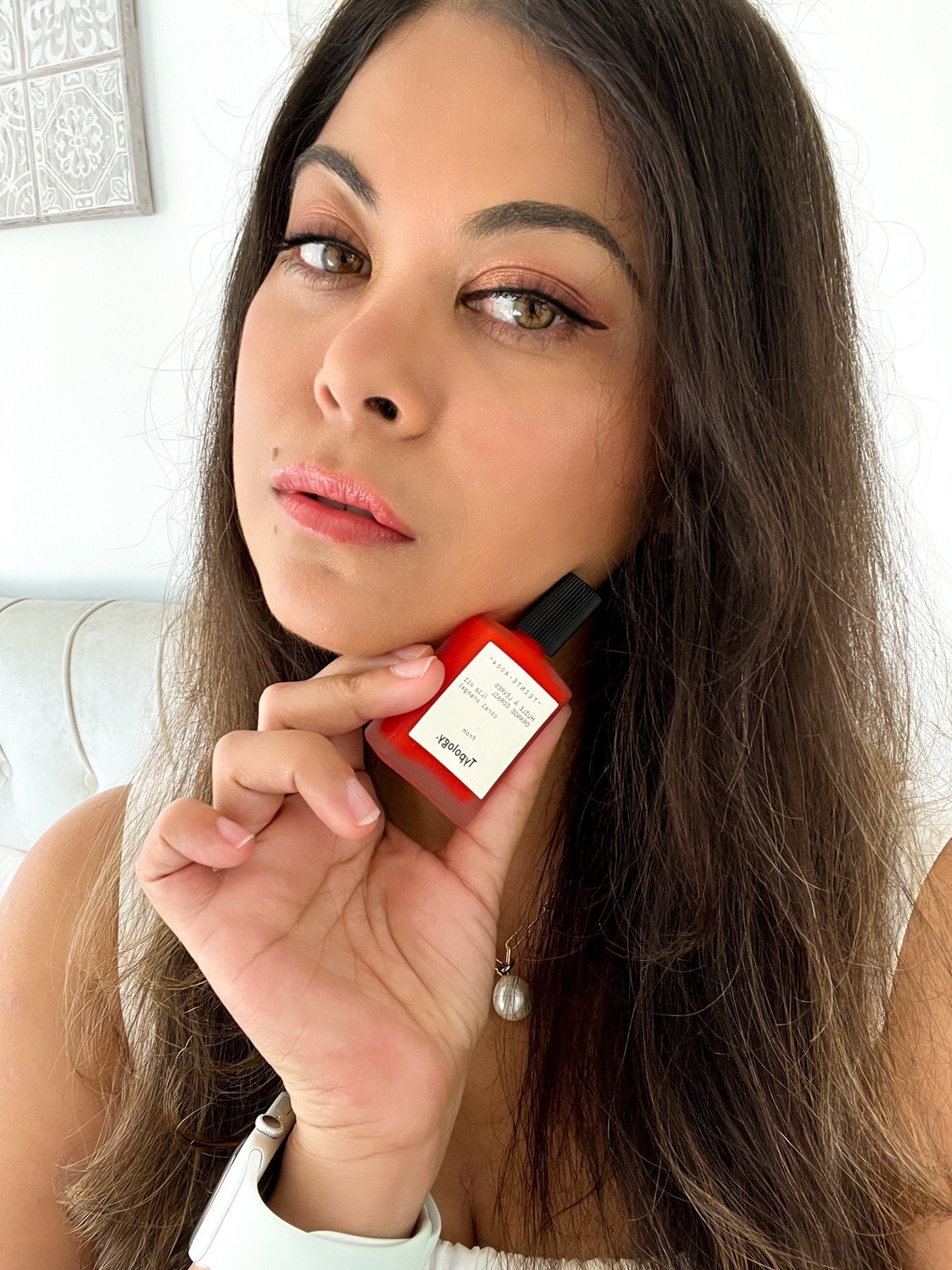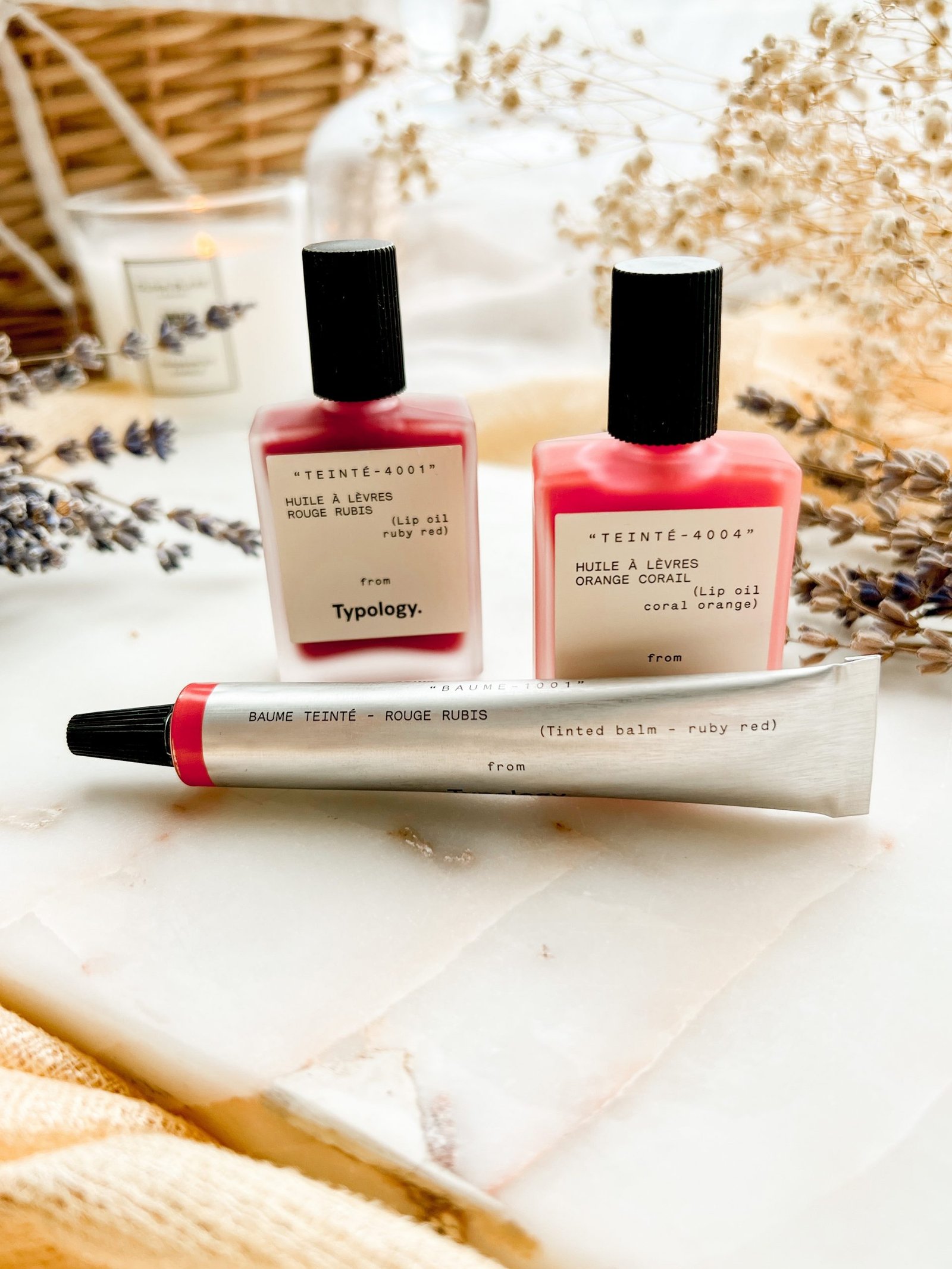 Overall packaging is a 10/10 with the true Typology style glass bottles and metallic tubes. Applicators are also great quality and work the product well onto your lips. I think this tinted lip care range by Typology is a real steal at the price point and you gain great quality products.
Let me know your thoughts on the Tinted lip care range by Typology. Are you as impressed as I am?
Au revoir
Pooja