Hello and welcome back, It's been a long week but your girl has been busy with some exciting things. So last week I received a PR Sample from Chi Chi London, which is my first clothing brand collaboration. I mean, I have had others offers before but I have never wanted to work with or showcase items I won't necessarily wear myself. So when I bring to you something on this platform know that it will be tried and tested – good or bad I am happy to share my experience. When I was sent this dress I was very impressed with the quality and it just gave me the cottage core aesthetic vibe.
Cottage core aesthetic
You must hear the word cottage core a lot these days? In this era of Bridgerton, the cottage core aesthetic has gained so much popularity. But what does it mean? It is a fashion aesthetic that celebrates simple living. Simple pleasures that promote a lifestyle full of traditional skills like baking bread, gardening, living for nature, stitching your own dresses, more so embracing the farm life. For me, it embodies the charm of the English countryside.
So in fashion when they say cottage core dresses you will see a lot of milkmaid dresses, empire line silhouettes, pretty floral prints, subtle colours, etc. When I saw this dress from Chi Chi London, in my mind, I was immediately transported to the countryside having a picnic in the woods.
Lucky for me we have lovely woods all around us where I live so having a picnic wasn't that hard and here are the results.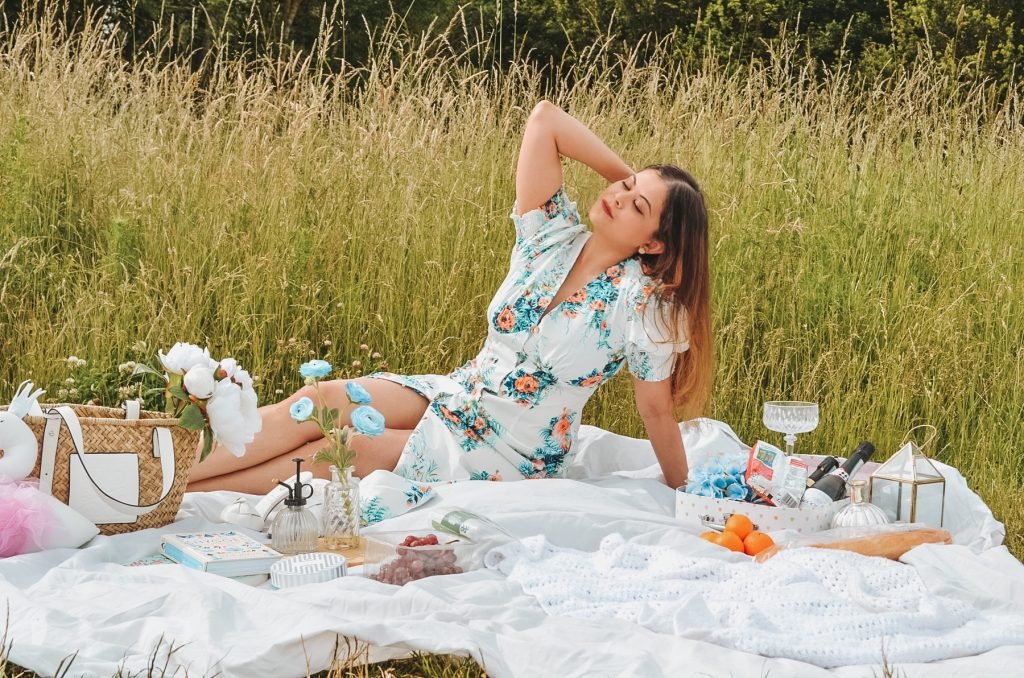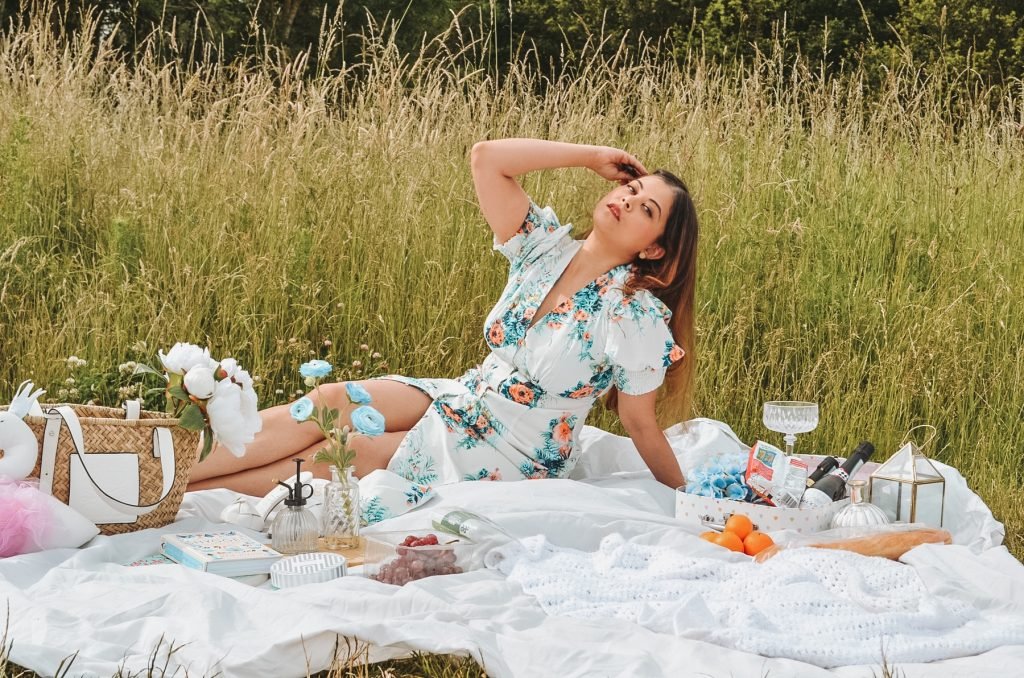 The Dress
Over the years I have come to understand what my weak points are and what kind of silhouettes I must wear to hide those weaknesses because I am just your everyday mom with my own stripes and bulges. It gets easier over time when you know what suits you and what doesn't.
As for me this dress really accentuates my waist, the way it's stitched gives me a slimming effect without any shapewear at all. I wear a size 12 regular for reference. I did size up as the fabric doesn't have a lot of stretch in it. But the brand sells these dresses in petite, plus size, and regular so you have a good selection of body types covered.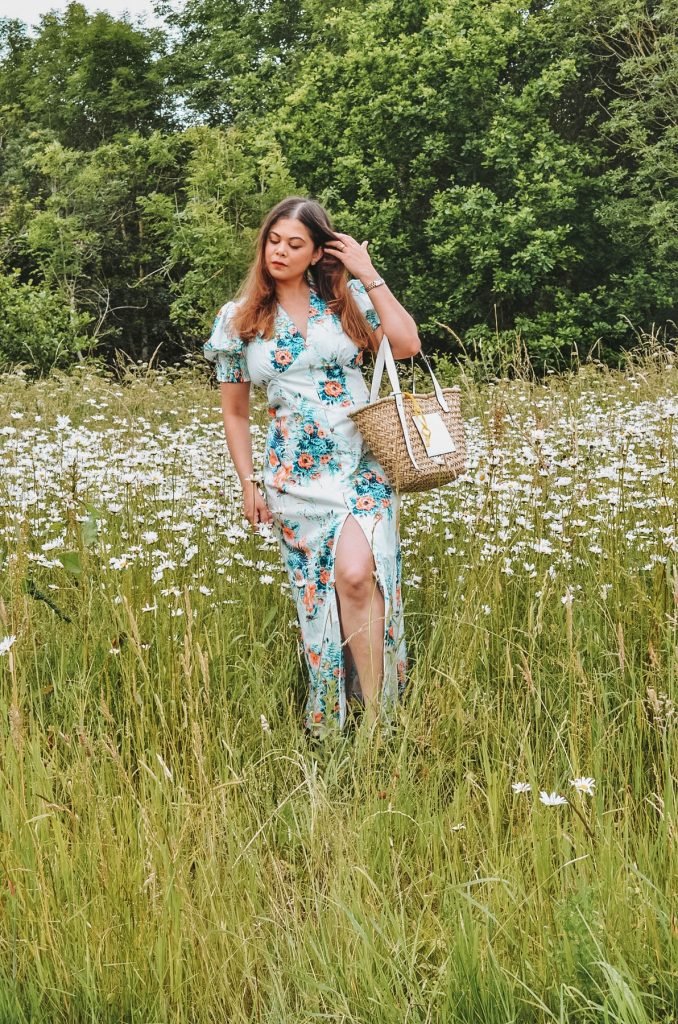 Find me in the flower fields, for that is where I am the happiest.
Fun fact: Don't let the full-on glam pictures fool you! It was hot and sweaty there were loads of people walking their dogs and there I was awkwardly saying hello to everyone passing by and still taking pictures. I know it's part of the job but this will never get old!!
Anyhow, that's it from me today, do give Chi Chi London a cheeky visit if you are looking for some dressy or summery looks. I am so happy with this gorgeous dress from them the quality and the construction are faultless. Watch this space for more.
Au revoir, Pooja Xx

Some links are aff links