Welcome back to my blog. I recently made this really delicious Berry smoothie breakfast bowl with granola and berries and I wanted to share the recipe with you all. So here goes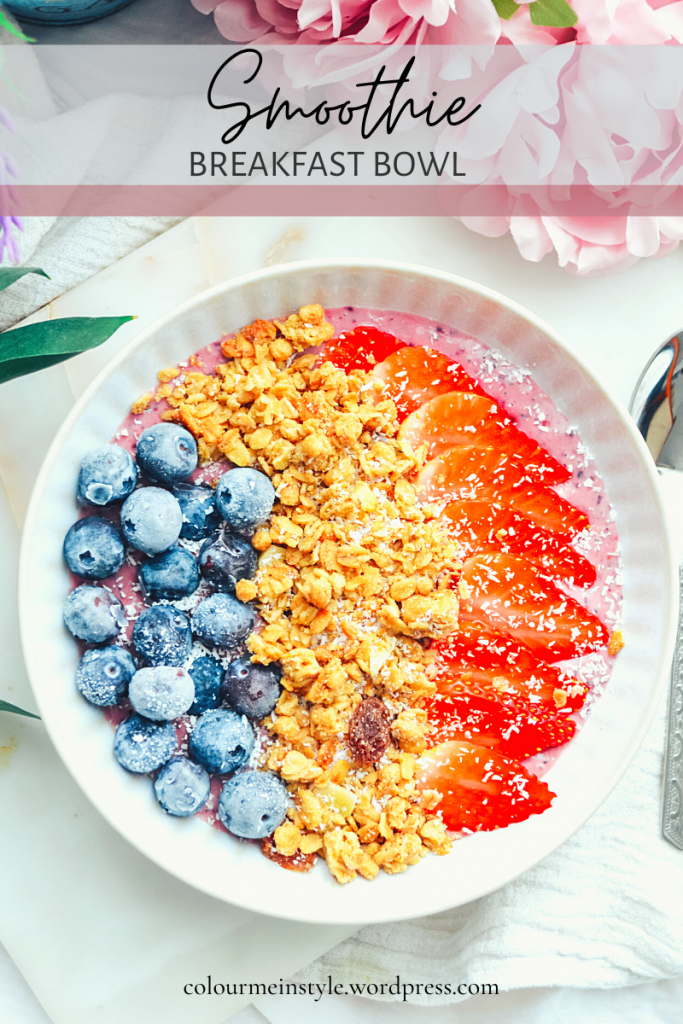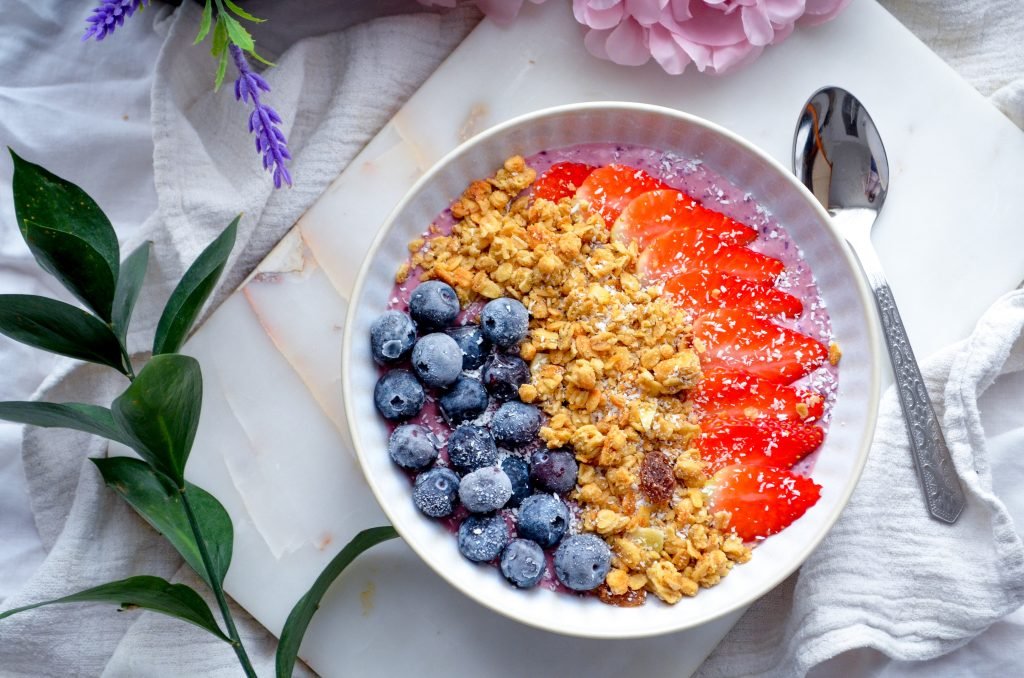 Ingredients
Core Ingredients – Smoothie
One Banana chopped
Handful of frozen blueberries
Handful of frozen strawberries
Handful of frozen raspberries
2 table spoons of frozen yogurt
1 table spoon of desiccated coconut
Tea spoon of Honey or sugar syrup for taste (optional)
For the Garnish
2 Freshly sliced strawberries to garnish
Half a cup of crunchy granola
Half cup frozen blueberries to garnish (you may use fresh)
Half a teaspoon of desiccated coconut to sprinkle as garnish.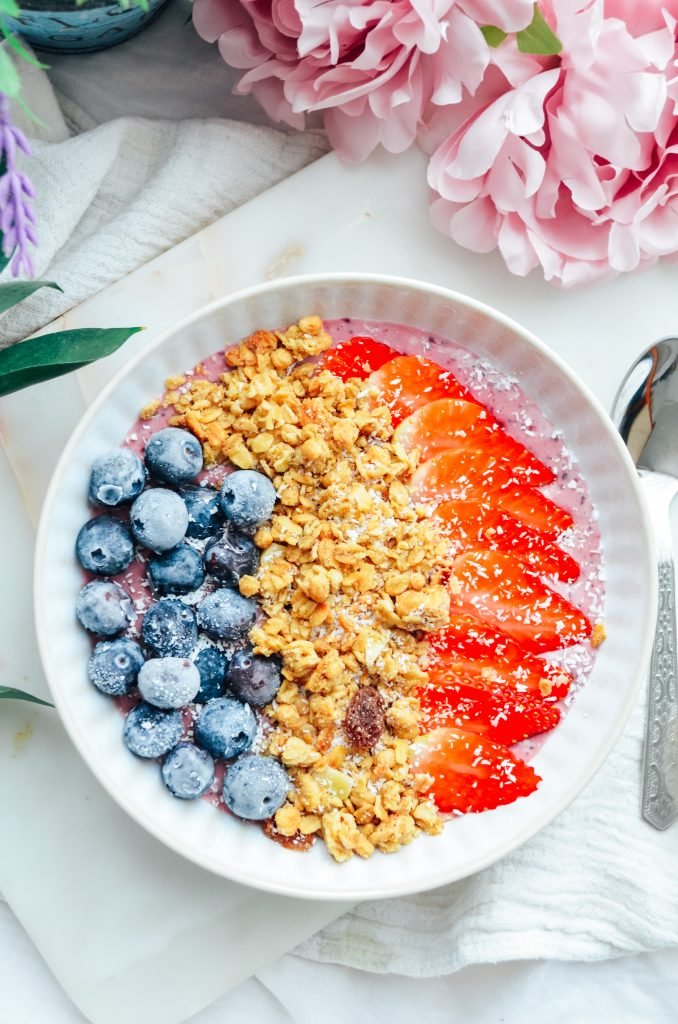 Recipe
In a blender combine all the core ingredients listed above to make your smoothie.
Pour the smoothie mixture in a bowl and put it in the freezer for about 15 mins. Meanwhile Slice some strawberries for the garnish.
Take out the chilled smoothie from the freezer this should give you a nice base to lay out your garnish.
Add the sliced strawberries first , then line up the granola and then the blueberries. I am using frozen blueberries as I love to eat them frozen but you may use fresh ones if you like.
You may add bananas, or nuts and seeds if you wish to.
Finish off by sprinkling the desiccated coconut on top.
Once you are done your breakfast bowl should look something like this.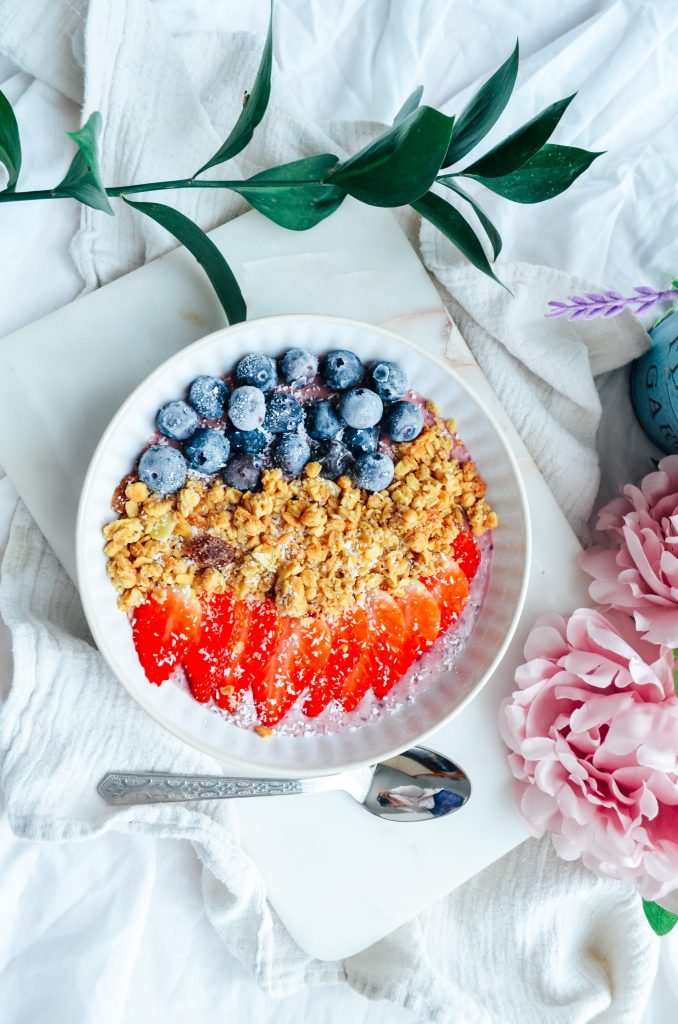 I have had so much fun whipping out this breakfast bowl and since it is so colourful it was a hit with my little one too. I am keen to try something chocolatey next time but without peanut butter. so when I have found the perfect base for my smoothie I will report back with another recipe.
Are you into breakfast bowls? What are your favourite recipes? leave me a line. See you soon Xx