Lately, I have been thinking a lot about Autumn outfits that look chic and are easy to put together. Autumn has to be my favourite season, for fall signifies leaving the old behind and getting ready for the new. While Autumn is symbolic, Autumn dressing is fabulous, as light layers mean you have so many ways to style your wardrobe. In this post, I am compiling a list of Autumn outfits that are easy to put together and look chic.
1. Breton Stripes Jumper and Leather
We all love a Breton stripe jumper, but pairing it with leather is a stunning play of textures. If you haven't already seen Breton stripes everywhere you haven't been paying attention!
Breton stripes are evergreen and are considered a French fashion classic. I for one think that you can never have enough strips in your wardrobe. I think stripes are the perfect piece for your autumn outfits.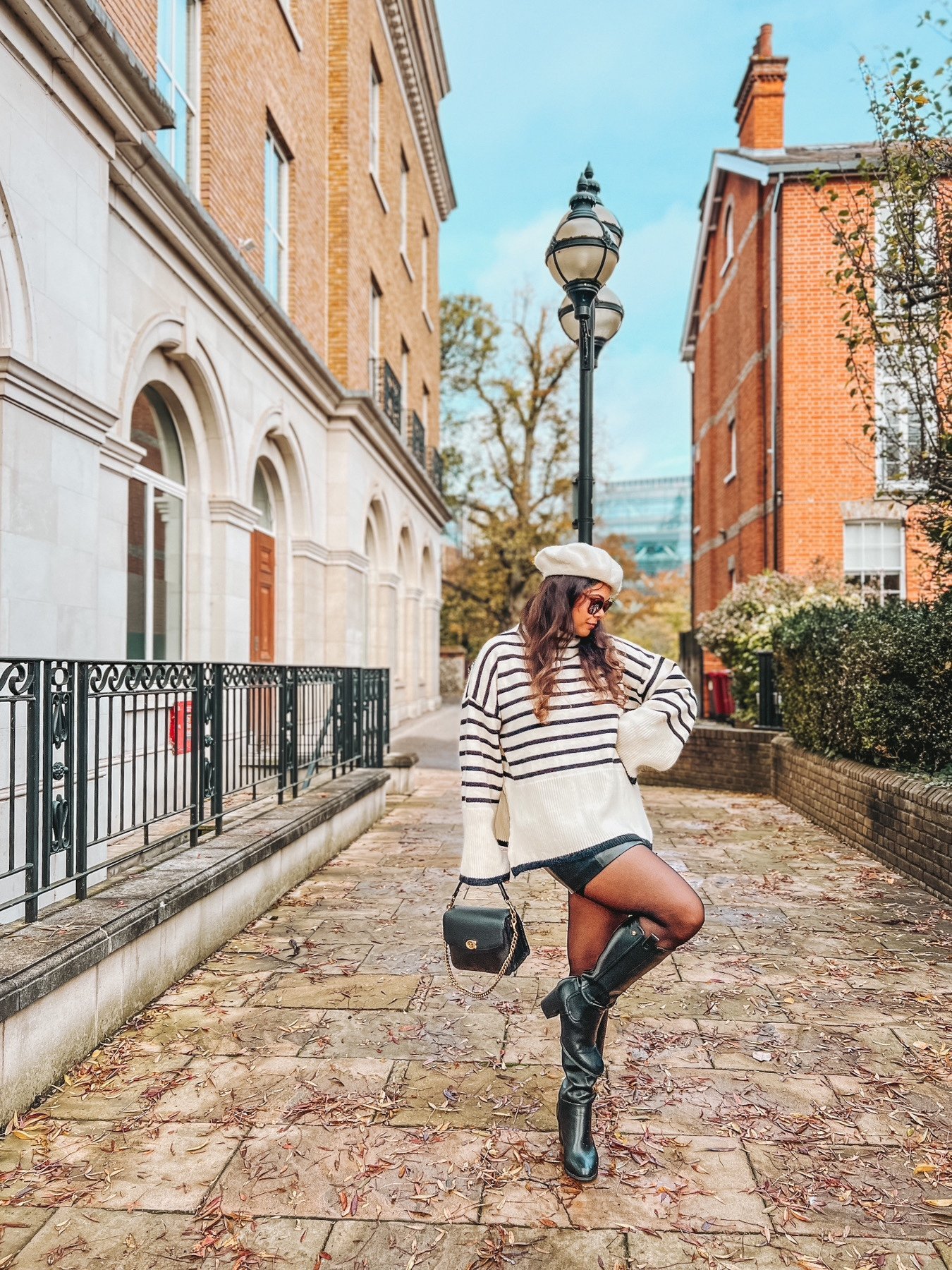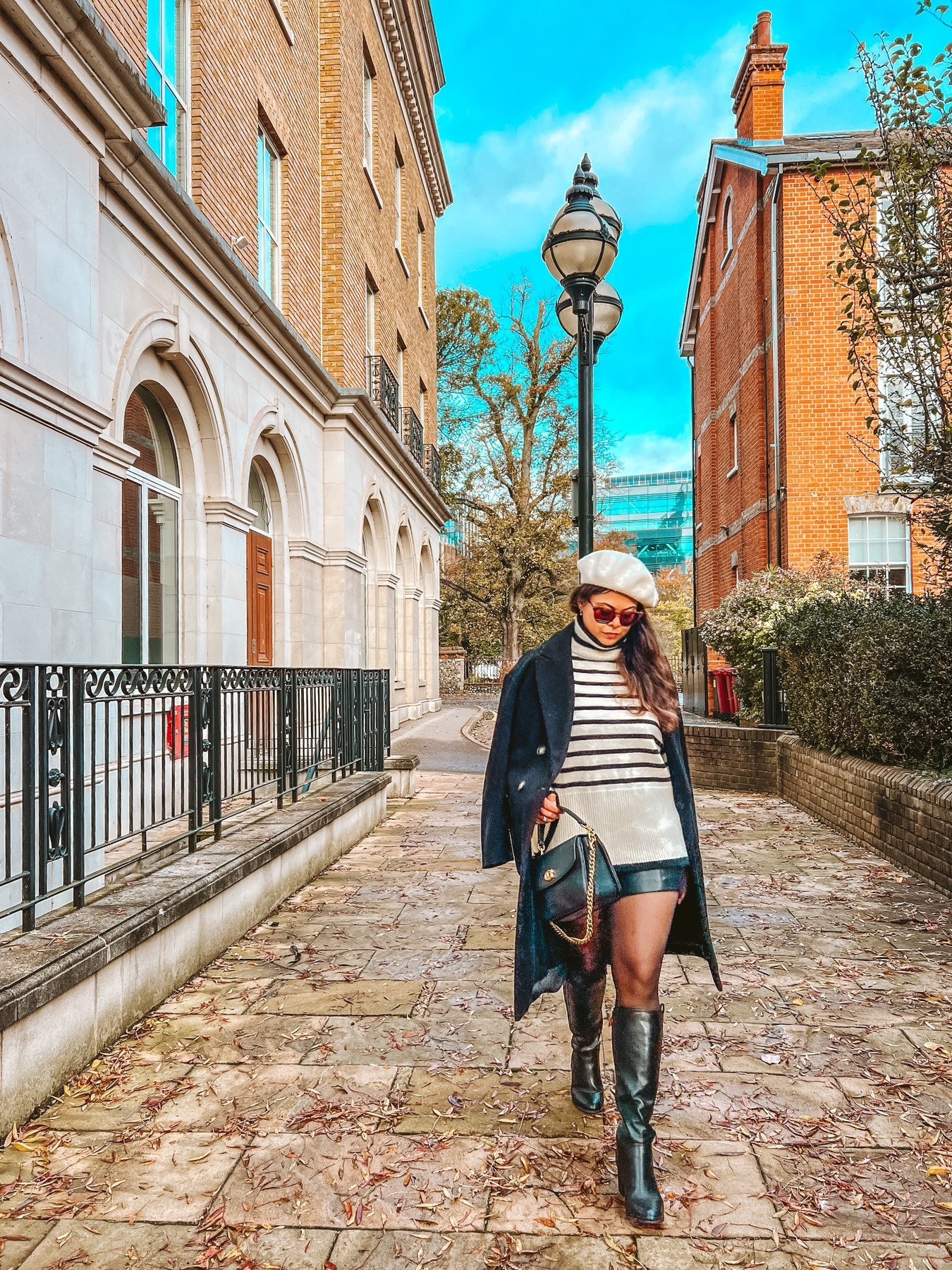 2. Knit Dresses
Knit dresses are such a fabulous addition for your autumn outfits.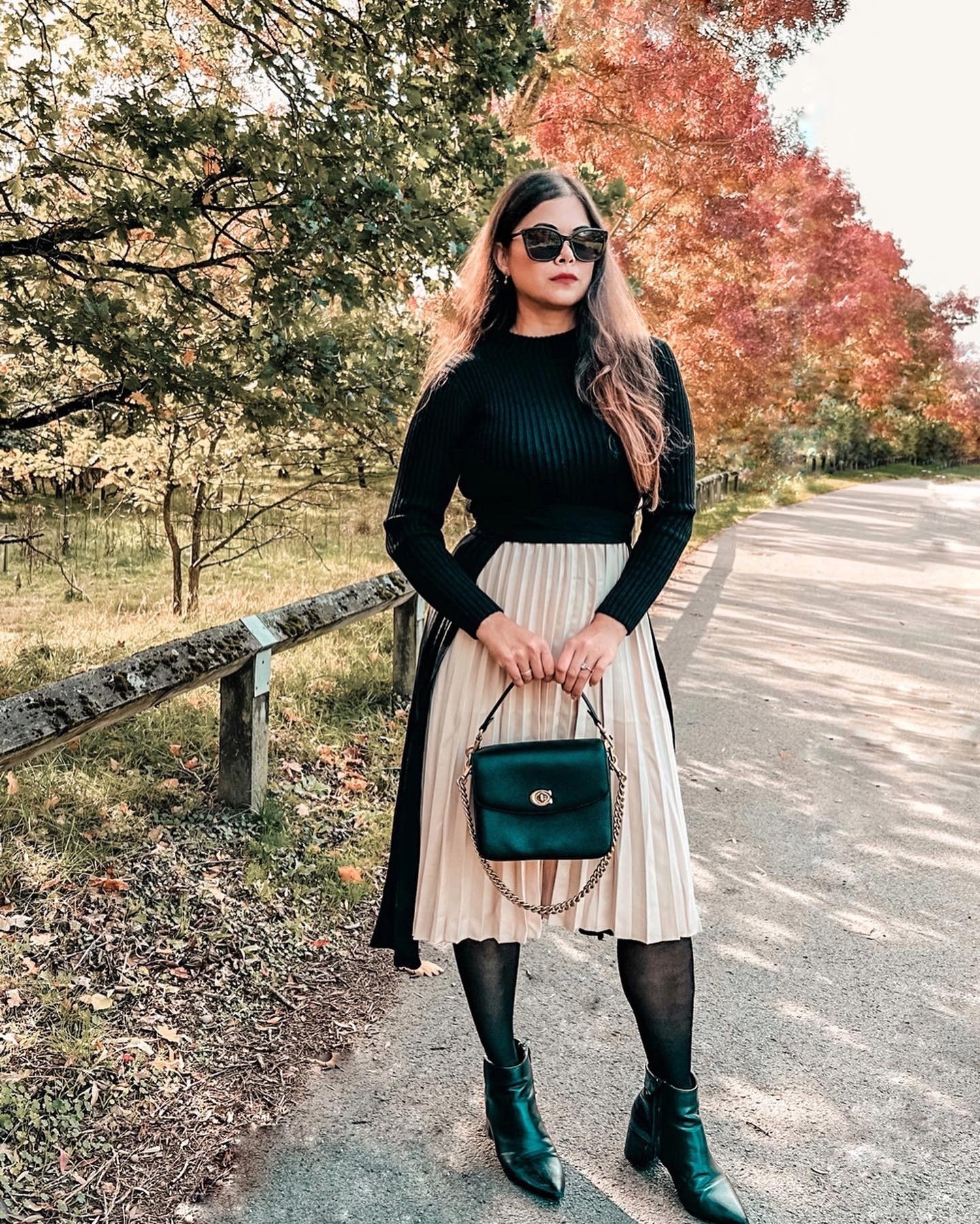 3. Satin Skirts
Satin skirts are a go when it comes to transition season as they are so easy to carry and look so good. Some basic colours to have in your wardrobe are – Beige or stone, Black or Burnt orange for a win. These colours are classics and you can never go wrong with them.
Satin skirts are best paired with white shirts or an oversized jumper. But a fine-knit jumper can also do the trick. Midi is a great length to have in a satin skirt in.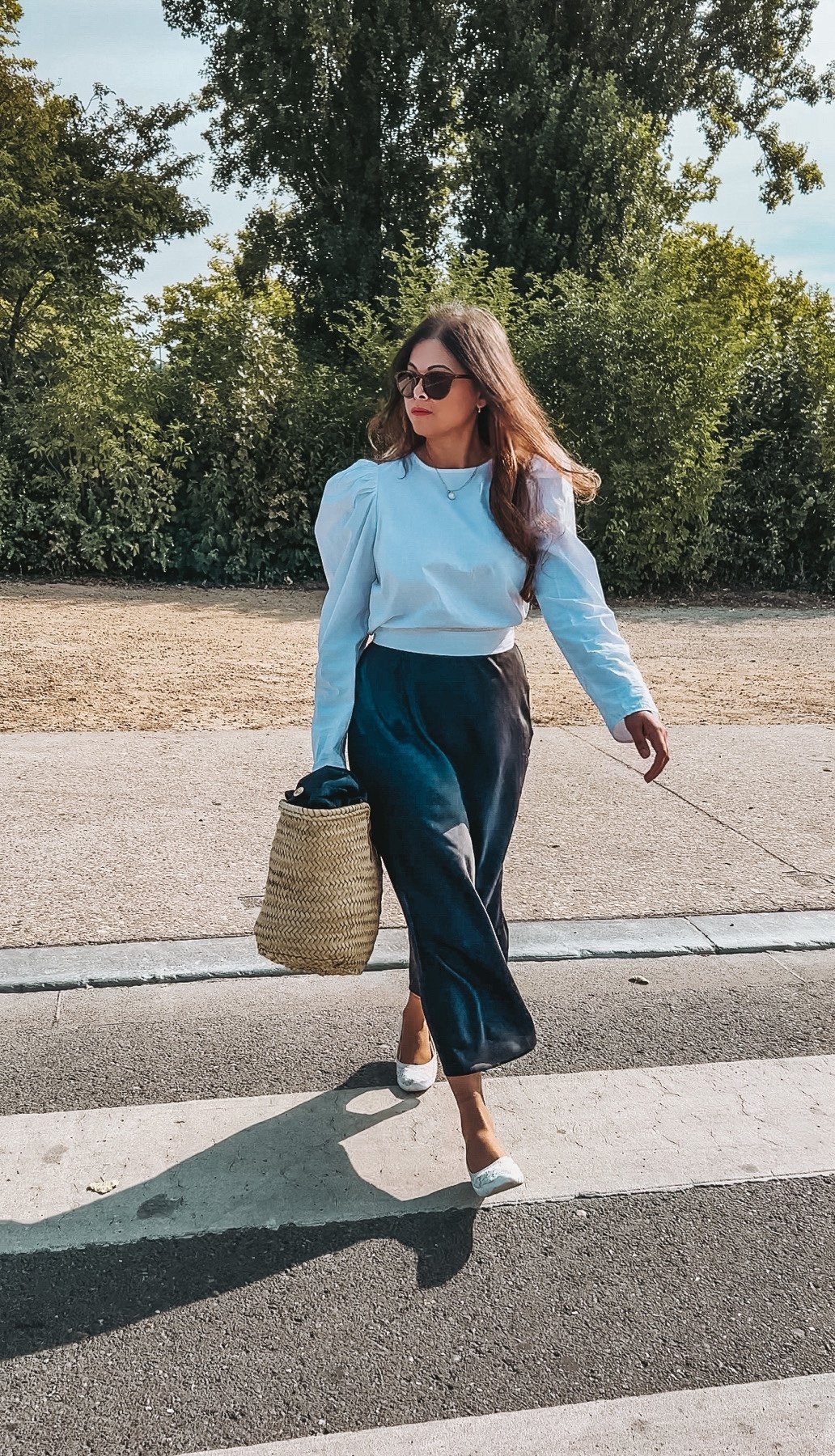 Have a look at the beige/champagne options of the skirt here.

4. Blue Jeans with a Trench Coat and a White Shirt
Always a classic, this blue jeans white shirt outfit never gets old. Come spring to Autumn, it is perfect for the transition season. Extra points for wearing Breton stripes with it.
A trench coat for autumn will never fail you, so it is always a wise investment.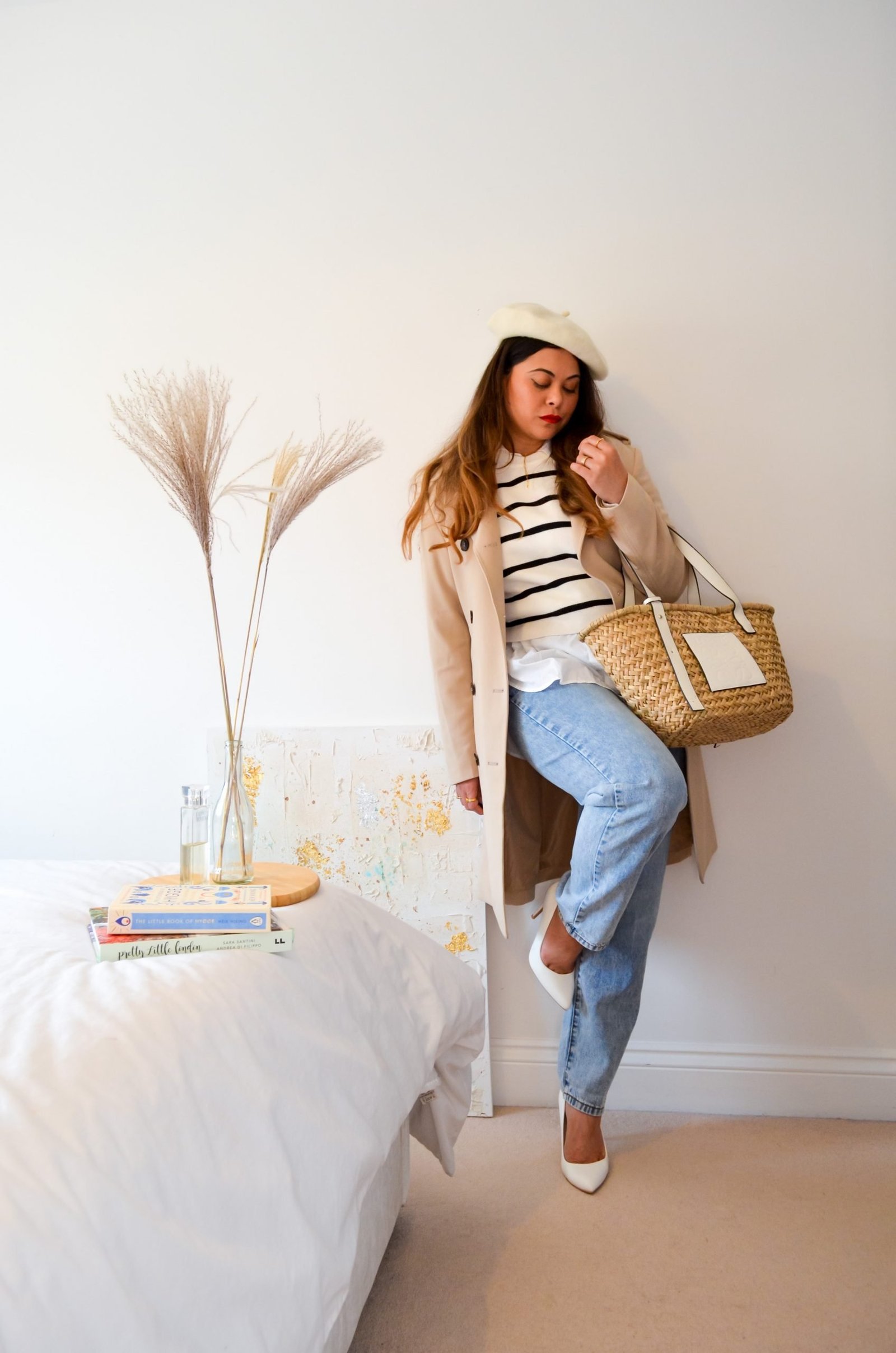 5. Oversized Jumpers
Since it's the season for oversized everything this year, it is quite handy to have a few oversized jumpers in your wardrobe. They are so versatile, you can tuck them in a mini skirt or nice leather leggings to make them look dressy. Or you can just leave it tucked out and enjoy the hug of a chunky sweater! I think this is a perfect autumn outfit right here.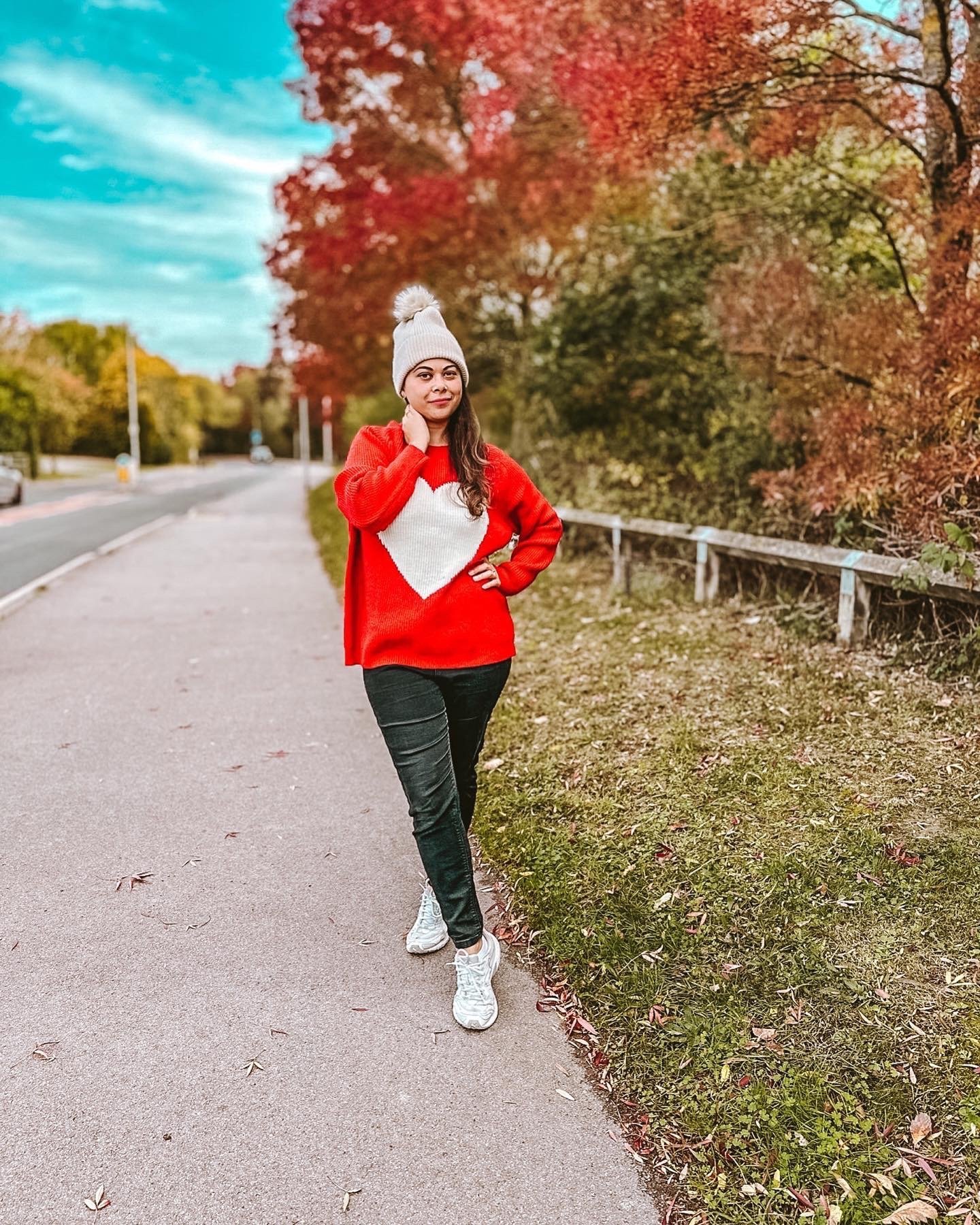 6. Knit Skirt with a Trench Coat
Knit Skirts are brilliant for autumn. And having a few of them in your wardrobe doesn't hurt. Alternatively, you can also wear a knit dress under a knit jumper to make it look like a skirt. Always a great idea to wear your wardrobe in different ways.

I hope this list gives you some great ideas for autumn outfits that you can wear. Also, if you haven't checked out my last post about the latest on the Colour me in style luxe list for October, do give it a go.