Autumn is such a beautiful season and yet sometimes it is confusing to dress for it! But if you get your staples right you can nail autumn outfits year after year with no problems at all! Time and again these are the fall fashion favourites that top the list for me. So here are some tried and tested ways to wear what you already own and some new things you must have in your Autumn/winter wardrobe in 2023! I am sure you will find at least one Autumn outfit you can recreate from this guide.
*This post contains affiliate links read more here to know more about my disclosure statement.*
1. A white trenchcoat: A staple for your autumn outfit
You can't go into Autumn and not own a Trench coat however, if you want a nice spin to it then go for a White trench coat this year. The one I am wearing here is from Chicwish UK. A fantastic option to get if you are looking for a good quality coat on a budget. But you can always find great options on the high street.
2. Cute cardigans
When it comes to an easy yet chic Autumn outfit idea then wearing a cardigan just makes sense! You cannot go wrong with it at all! A cosy wrap cardigan like the one below is a fantastic option to try if you are looking for an easy autumn outfit! Paired with some comfy white sweatpants it just puts a casual yet stylish spin on the outfit.
You can also opt for a cute yet festive cardigan like this if you want to make a statement. This cardigan can be worn so many ways but this is my favourite way to wear it – with jeans for a casual Autumnal vibe!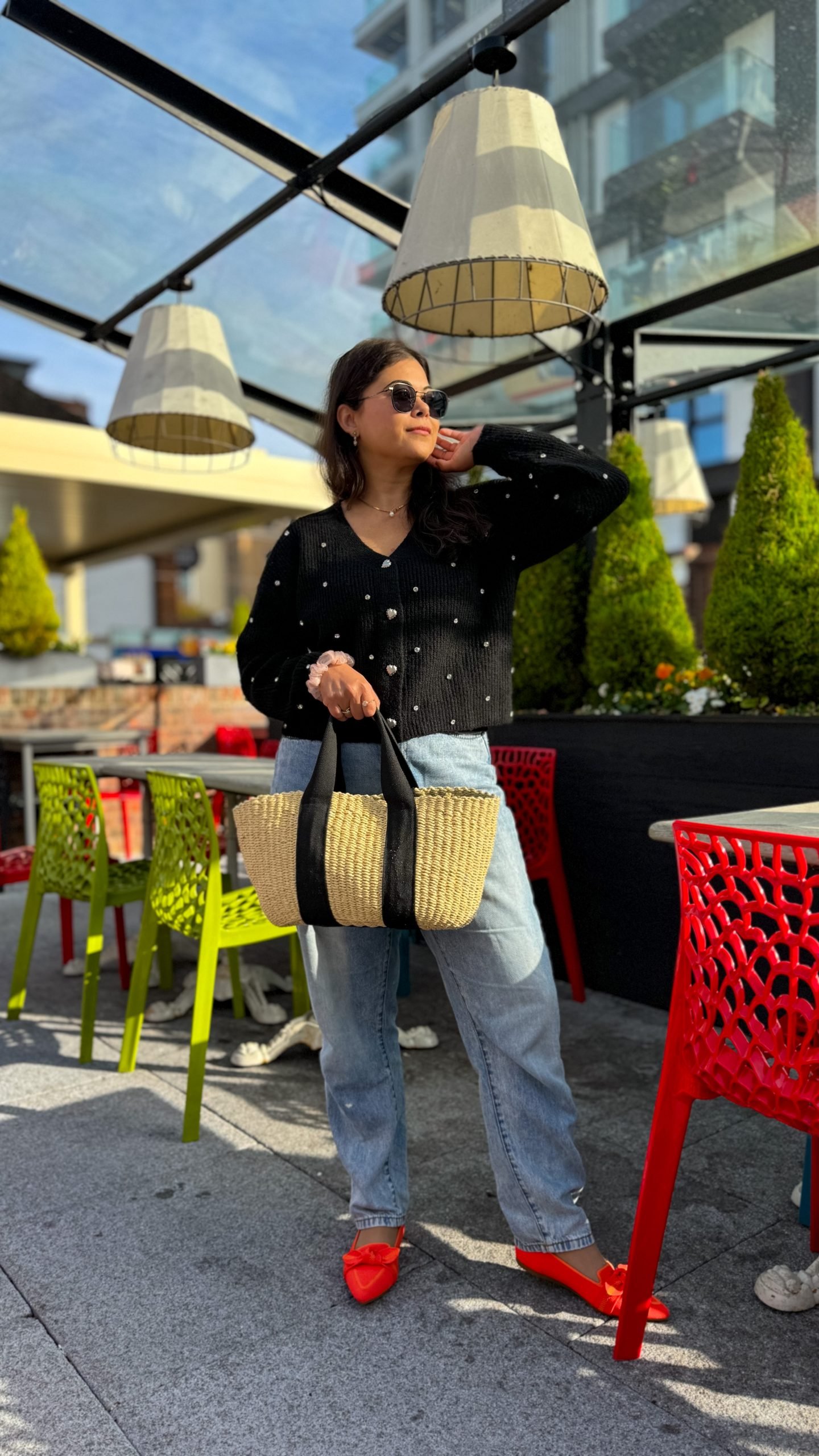 3. Maxi Knit Dresses
If you are going to buy anything this Autumn make it a knit maxi dress for that perfect autumn outfit look! This has to be one of my favourite trends this year everything maxi! We first had the Maxi denim skirts then we had summer dresses but maxi and now Autumn maxi dresses! I can't stress enough you need a dress like this in your Autumn wardrobe arsenal to make an impact!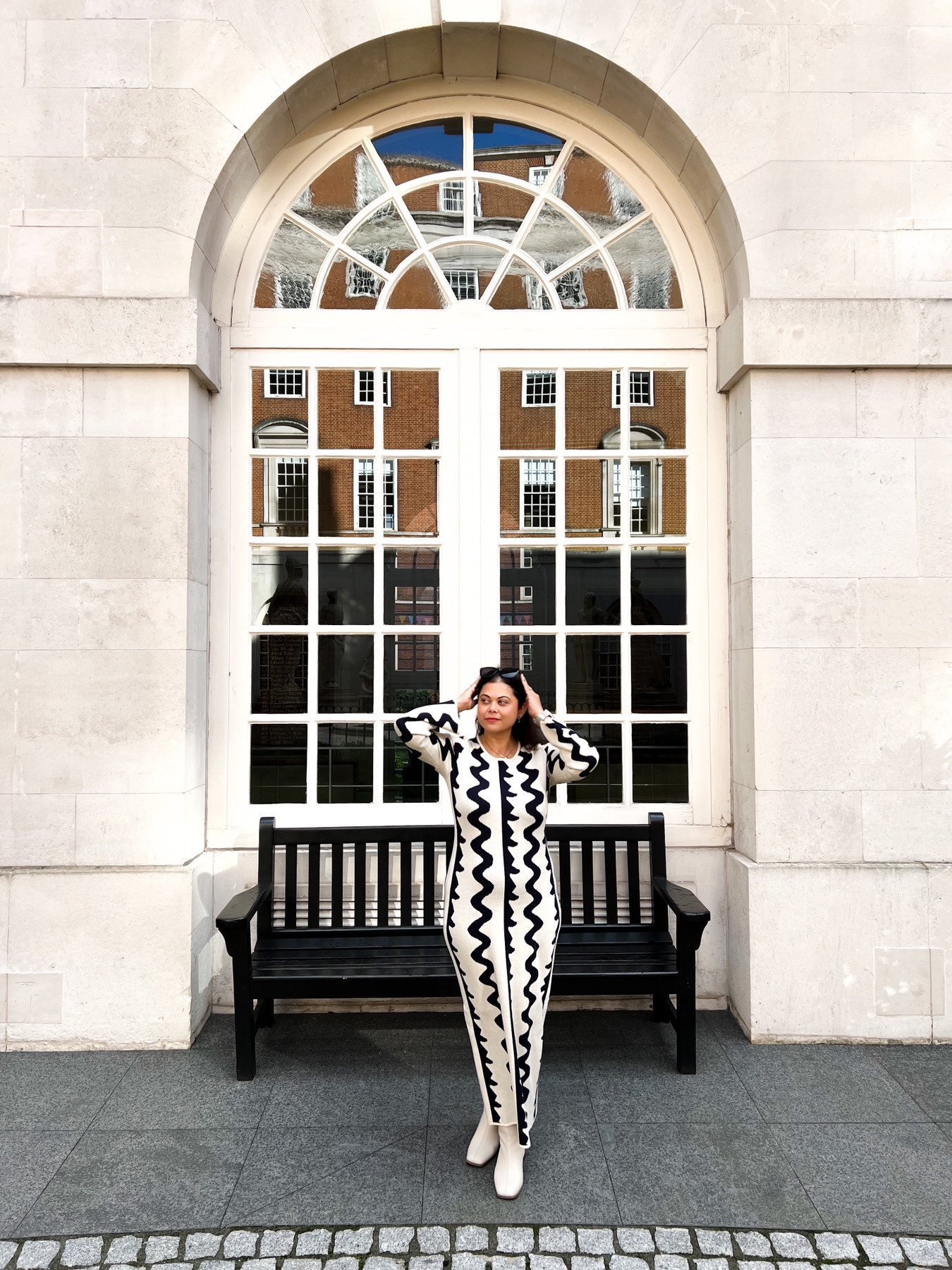 4. Scarf, scarf baby!
The biggest trend this season is scarves! Lorna Luxe just launched her label and the biggest takeaway there was scarfs! Wear them over your coats or under but be prepared with a good amount of them to make an impact.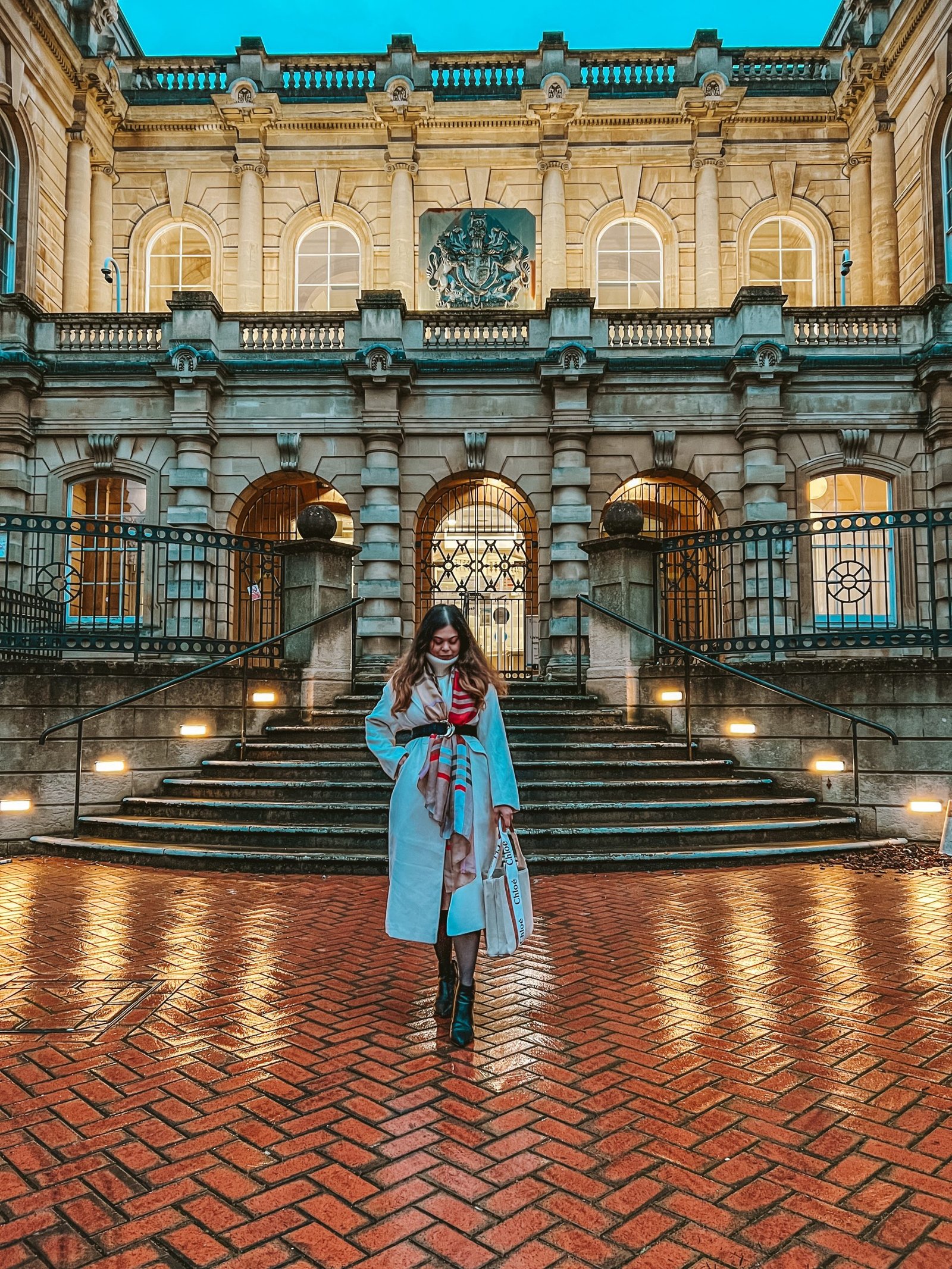 5. Boots: A perfect accessory for your autumn outfit
Who can say no to boots? I mean they are the holy grail of an Autumn/Winter outfit! Wear them in all shapes and sizes to compliment your Autumn outfit.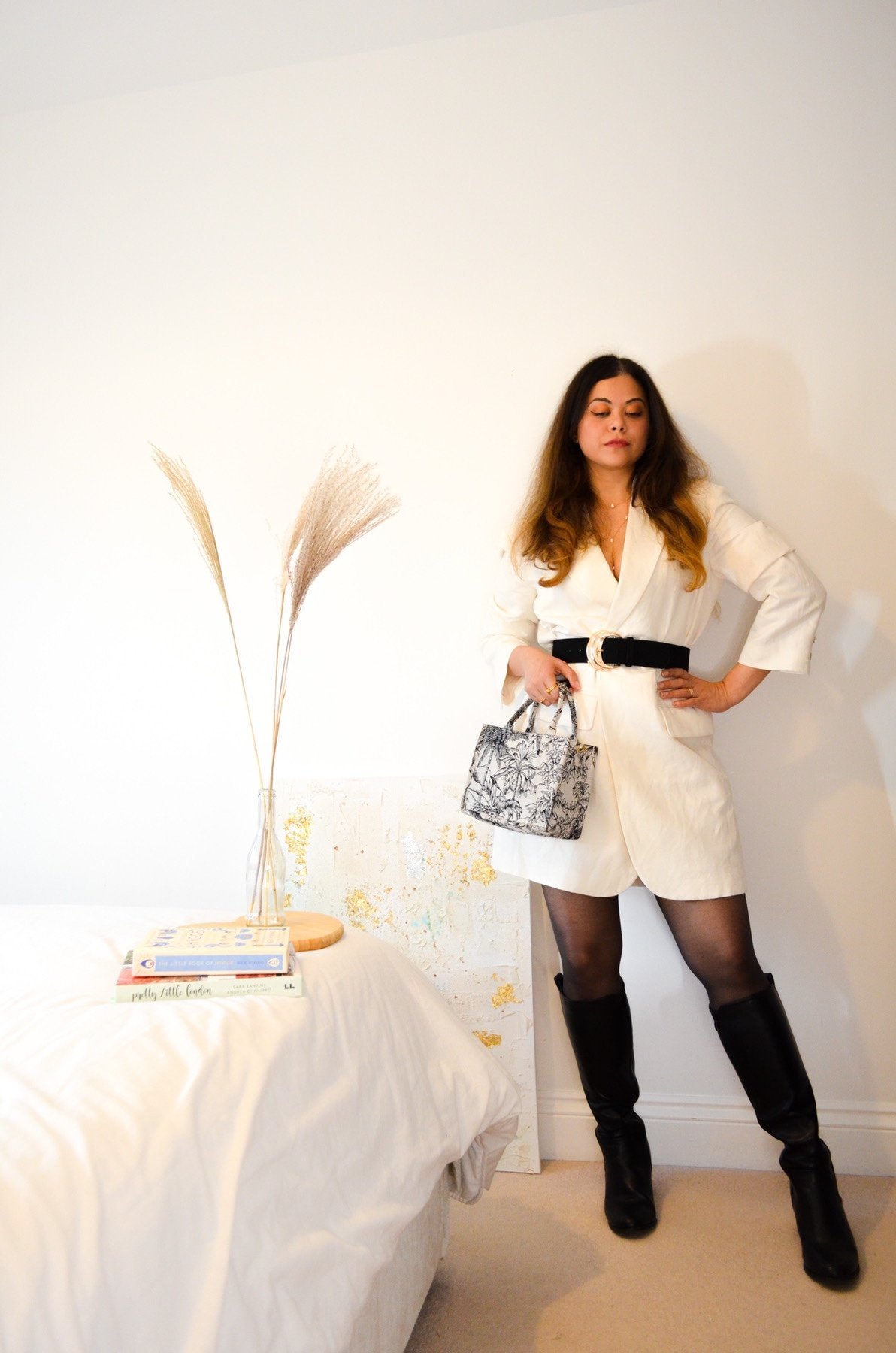 See my full review of Vivaia shoes on YouTube, which includes some great sustainable boots below.
Here are some more Autumn outfit ideas that you'll love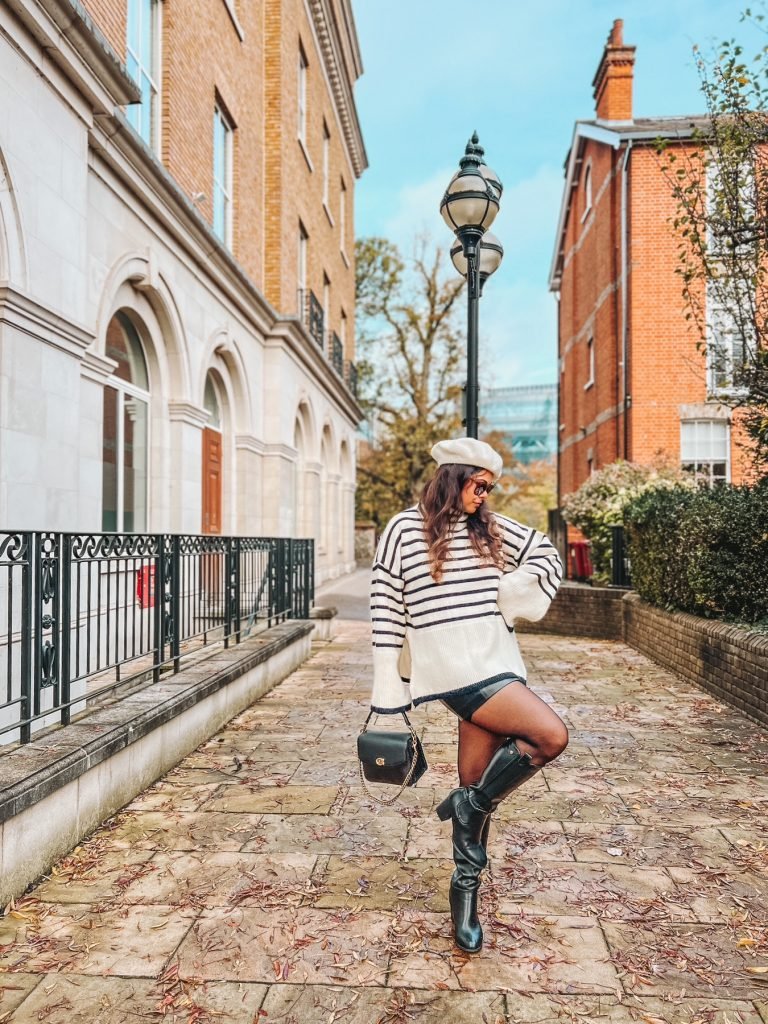 6 Autumn outfits that look chic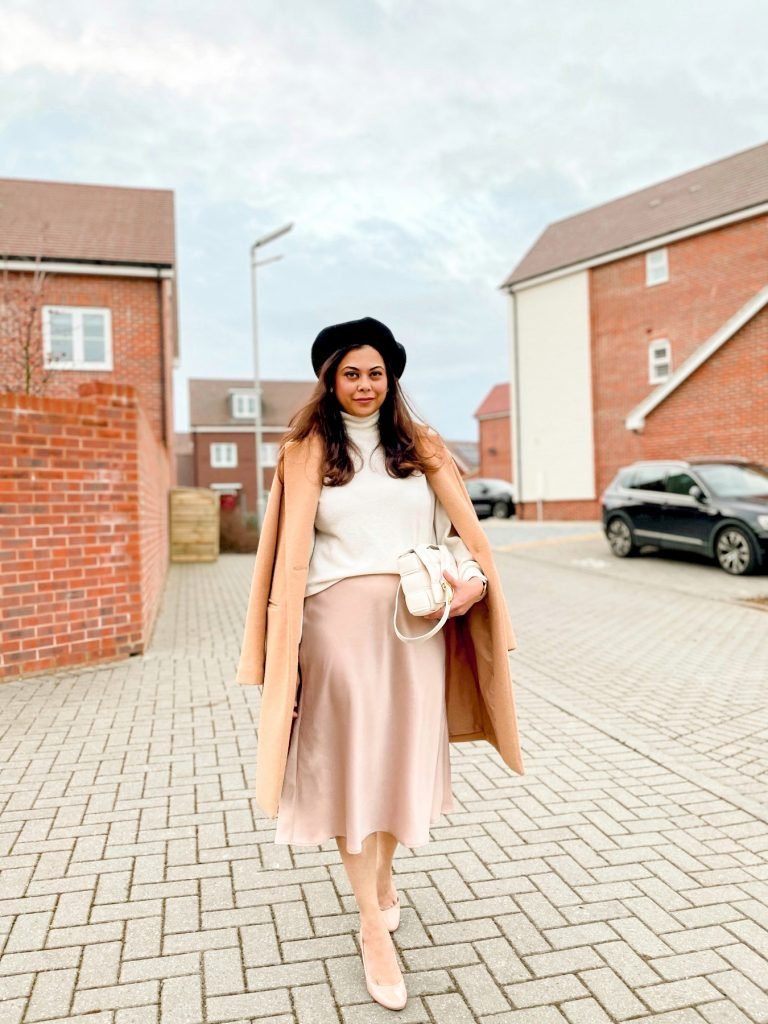 Satin midi skirt: Beige skirt outfit