When they say Brussels, you immediately think of beer, chips, Belgian chocolates and waffles! But this city is more than just food. I am about to share with you the best photo spots and things to do in Brussels. The Belgian capital has some of the most amazing architectural wonders. So let's take a little trip to the most instagrammable places in Brussels, shall we?
Things to do in Brussels: The most instagrammable photo spots in Brussels
1. The Grand Place or Grote Markt
The Grand Place is a central square in Brussels. It is surrounded by ornate guildhalls of the former Guilds of Brussels and two larger buildings: the city's vivid Town Hall, and the neo-Gothic King's House or Bread House building, containing the Brussels City Museum.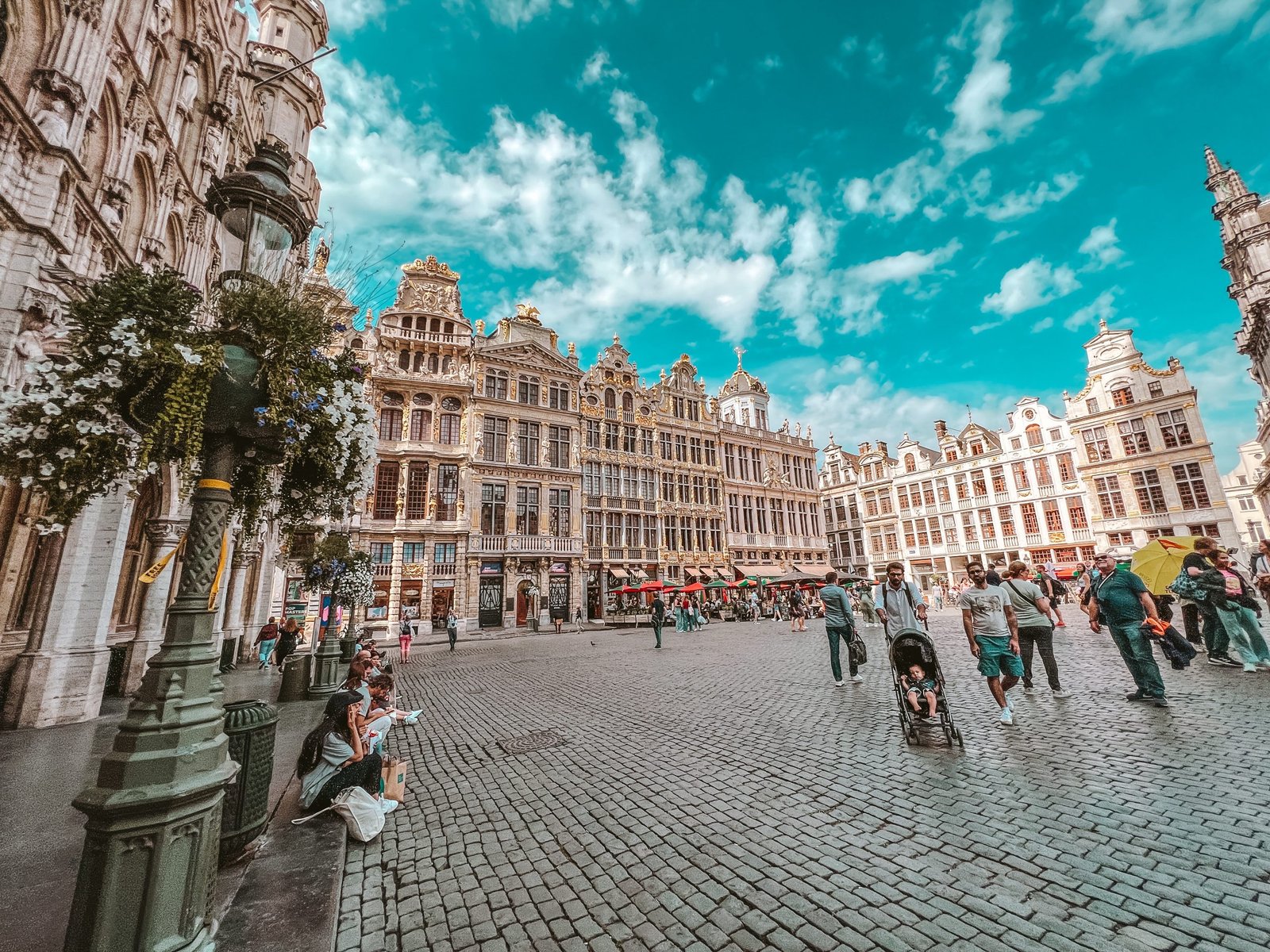 This is the most important landmark and square in Brussels. Spend some time looking at the building and taking your time around each one. The square is huge and is filled with artists and tour guides giving a tour. Amidst all that you will also find quite a few shops and restaurants. It does tend to get busy so if you want a crowd free shot then you must visit here before 9am.
2. The Courtyard at Brussels Town Hall
Right at the heart of Grand Place, you will find the Brussels Town Hall. And as you walk through the main gates of the town hall you will come across this lovely courtyard. I highly recommend going here as it's absolutely beautiful and it's less busy than the Grand Place. I had some really nice and uninterrupted time to film my Instagram content here.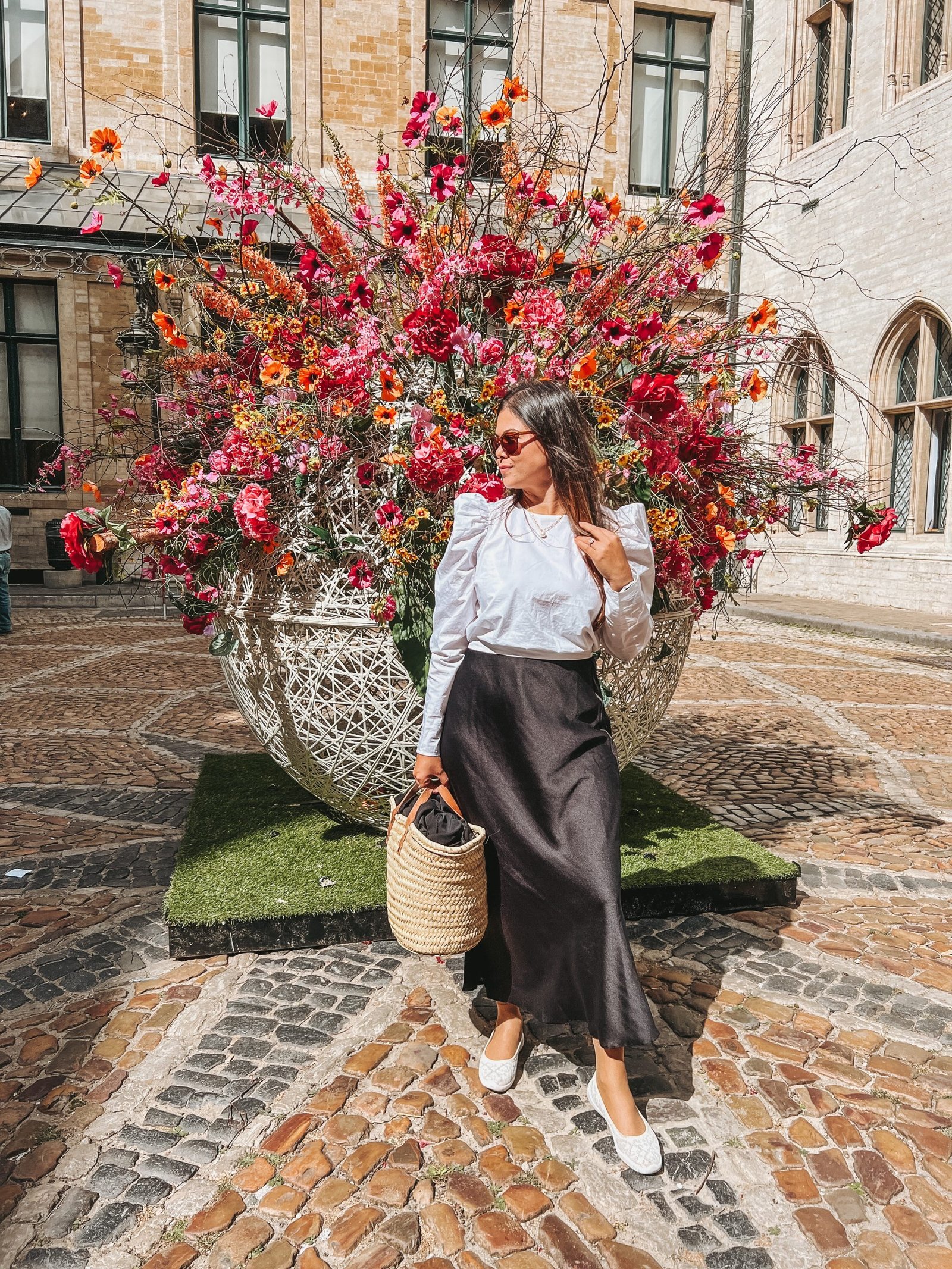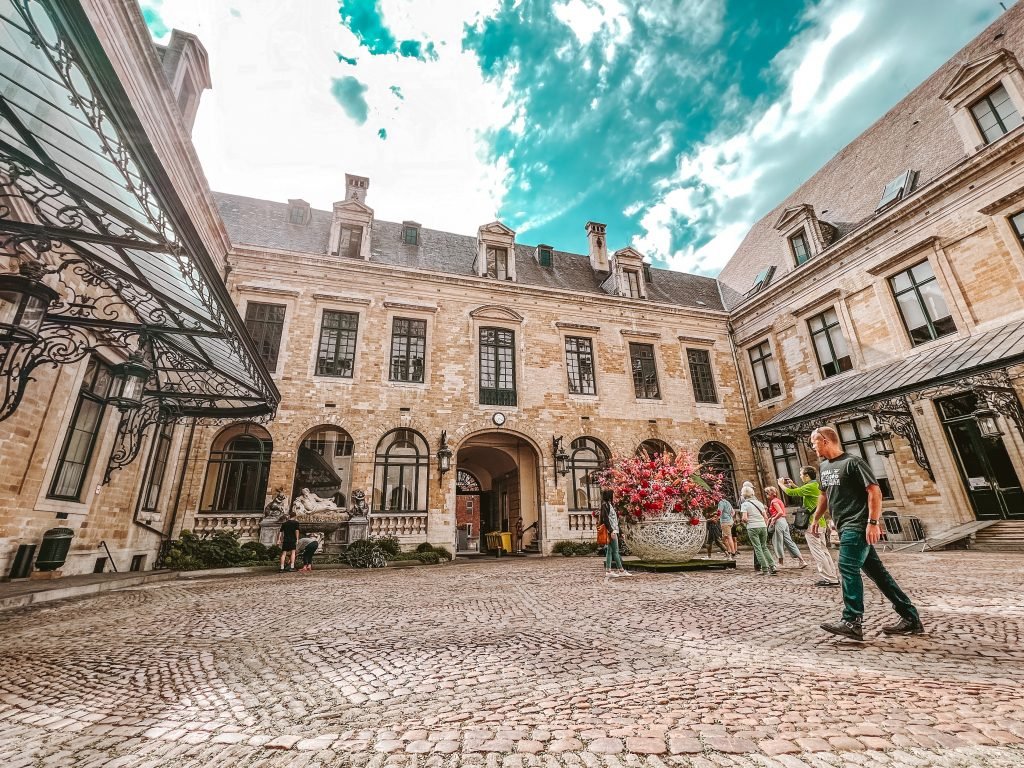 3. Galeries Royales Saint-Hubert
In the heart of the city of Brussels is the Royal Gallery of Saint Hubert, which is a must-visit on your list of things to do in Brussels. Royal Gallery of Saint Hubert is a shopping arcade with the most incredible selection of independent shops. It is also a great gourmet haven, with its typical Belgian restaurants, brasseries and bars.
Also housed within is the Theatre Royal des Galeries, in the King's Gallery, which puts on a diverse range of shows, from classical and contemporary authors. The building itself is an architectural marvel; to get this crowd-free picture, I was here before 9am.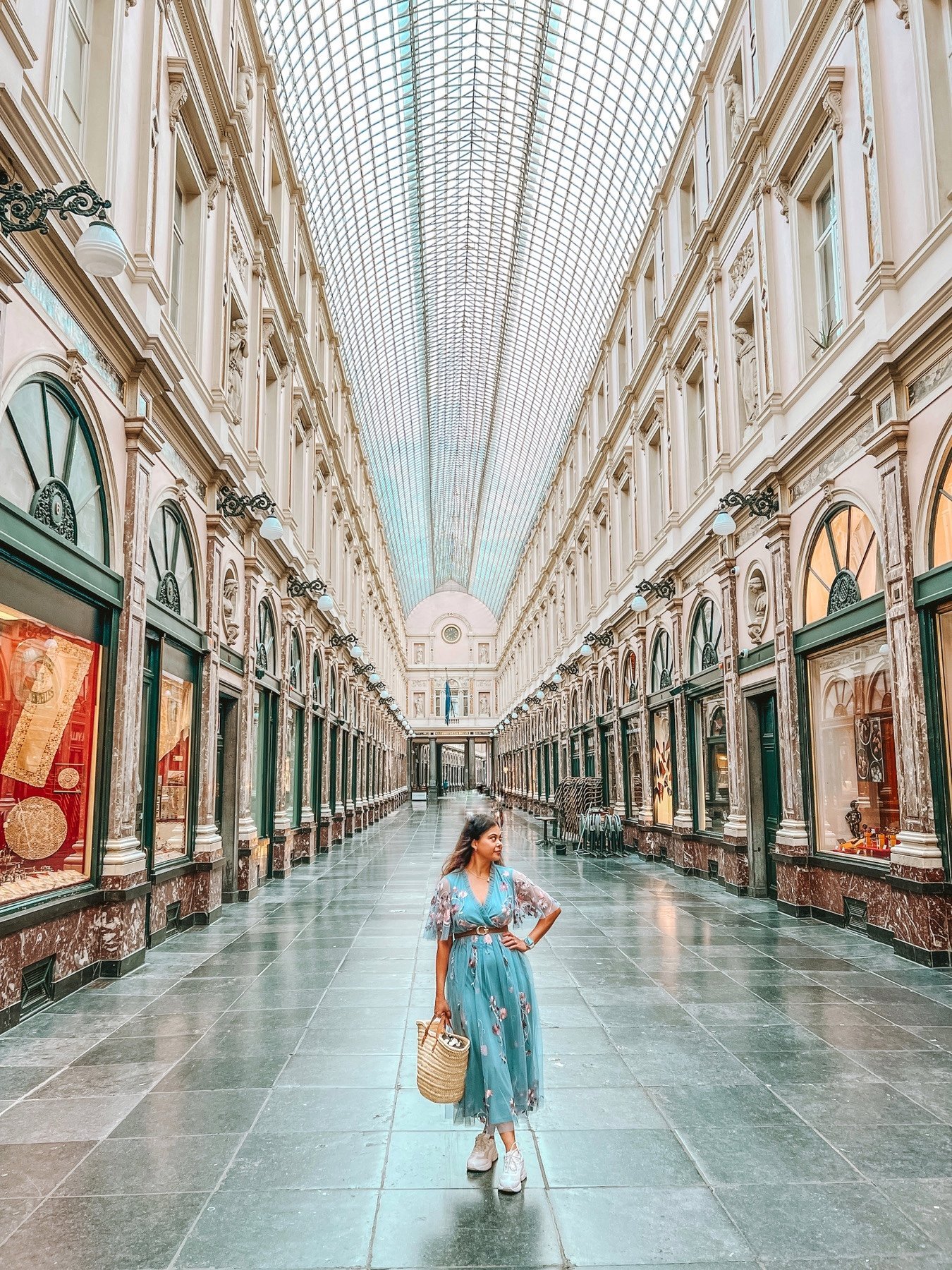 4. Parc du Cinquantenaire
Palais du Cinquantenaire is a glorious monument with two wings which are linked by a massive triumphal arch designed by the French architect Charles Girault. Surrounded by Parc du Cinquantenaire or Jubelpark, which is a large public park. This was established in 1880 to mark the 50th anniversary of Brussels. I really enjoyed walking in the park and the arch itself was so majestic.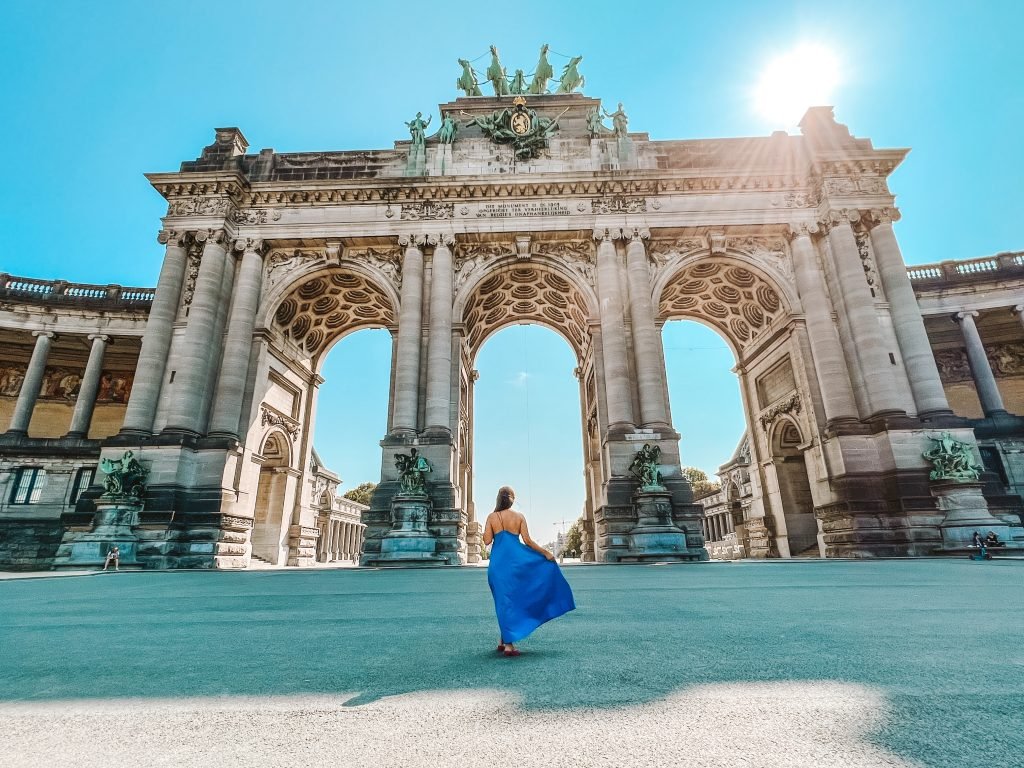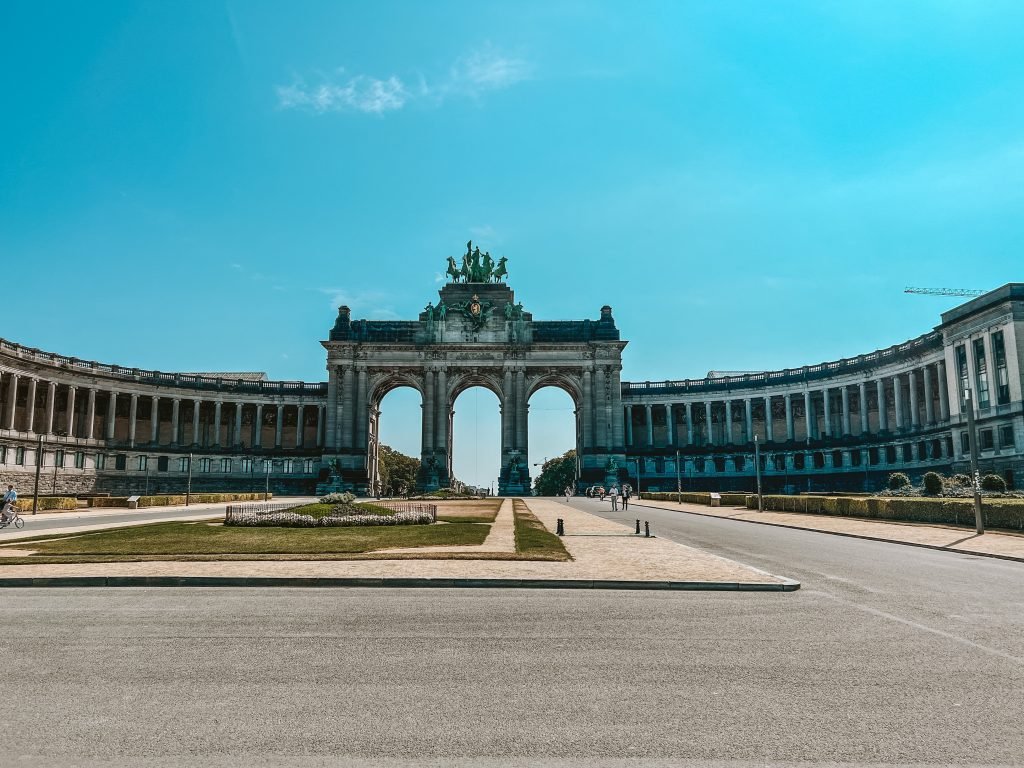 5. Royal Palace of Brussels
As the name suggests this is the Royal palace of Brussels which is right in the centre of Brussels. This palace is not used as a royal residence, as the king and his family live in the Royal Palace of Laeken in northern Brussels. I am told it looks spectacular inside, however, on my visit there (end of August 2022) it was closed for visitors. The best angle to capture this beautiful building is from across the road so you can get the whole palace in one frame.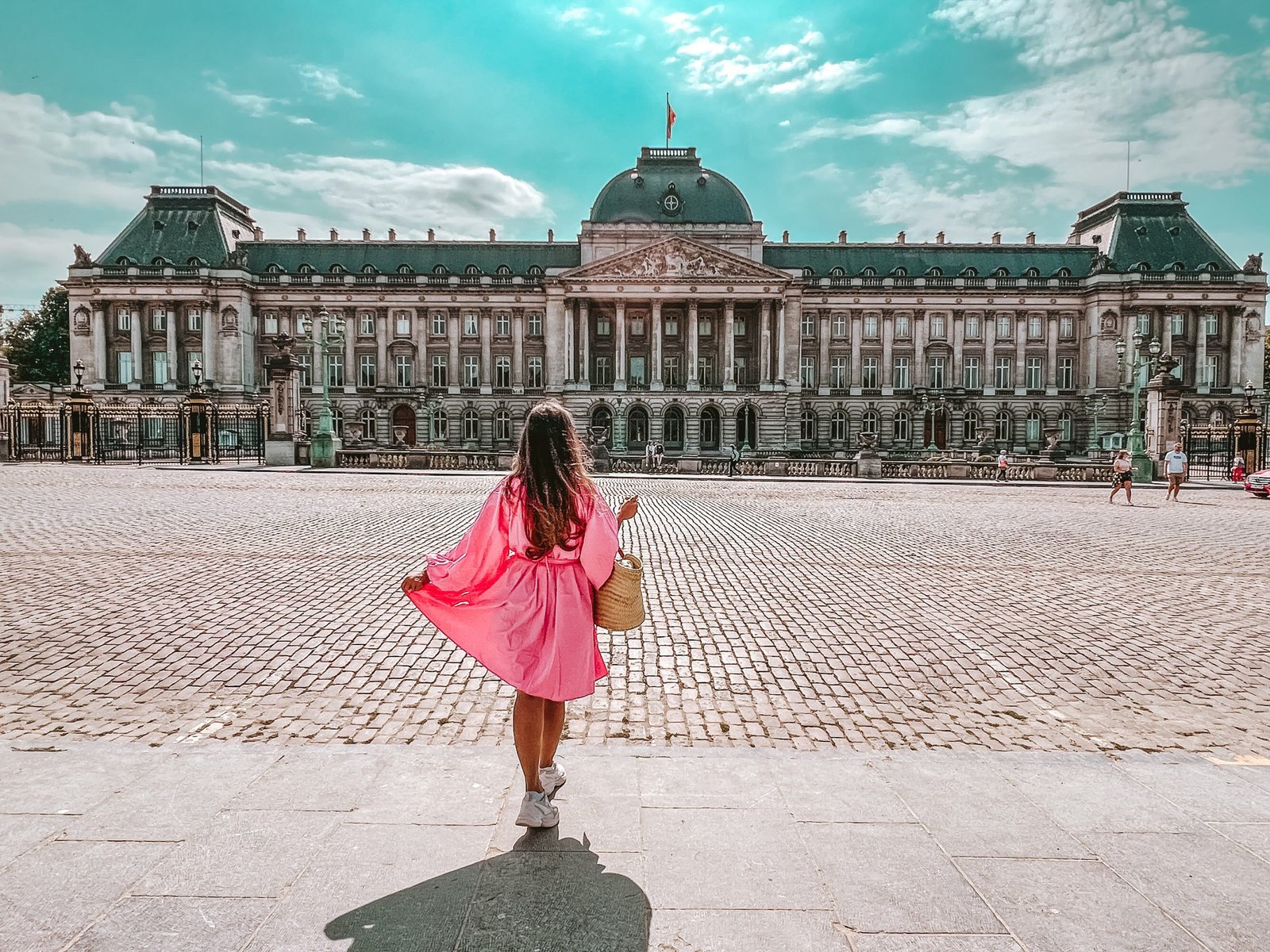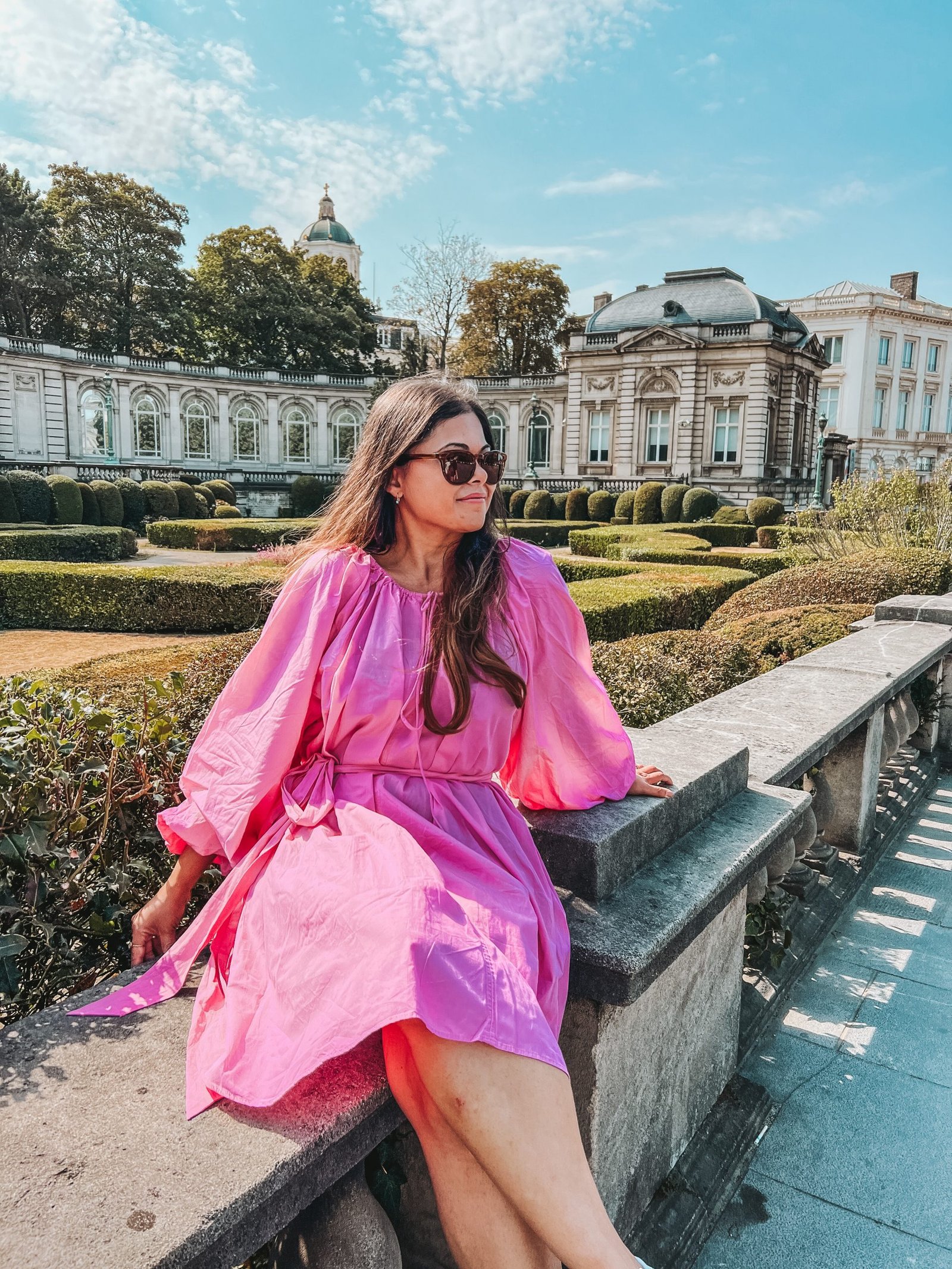 6. Place du Grand Sablon
One of the prettiest squares in the upper town of Brussels, Place du Grand Sablon, is a lovely place to walk around and eat. We predominantly preferred to eat on this street and one of my favourite restaurants was Au Vieux Saint Martin (more on that later)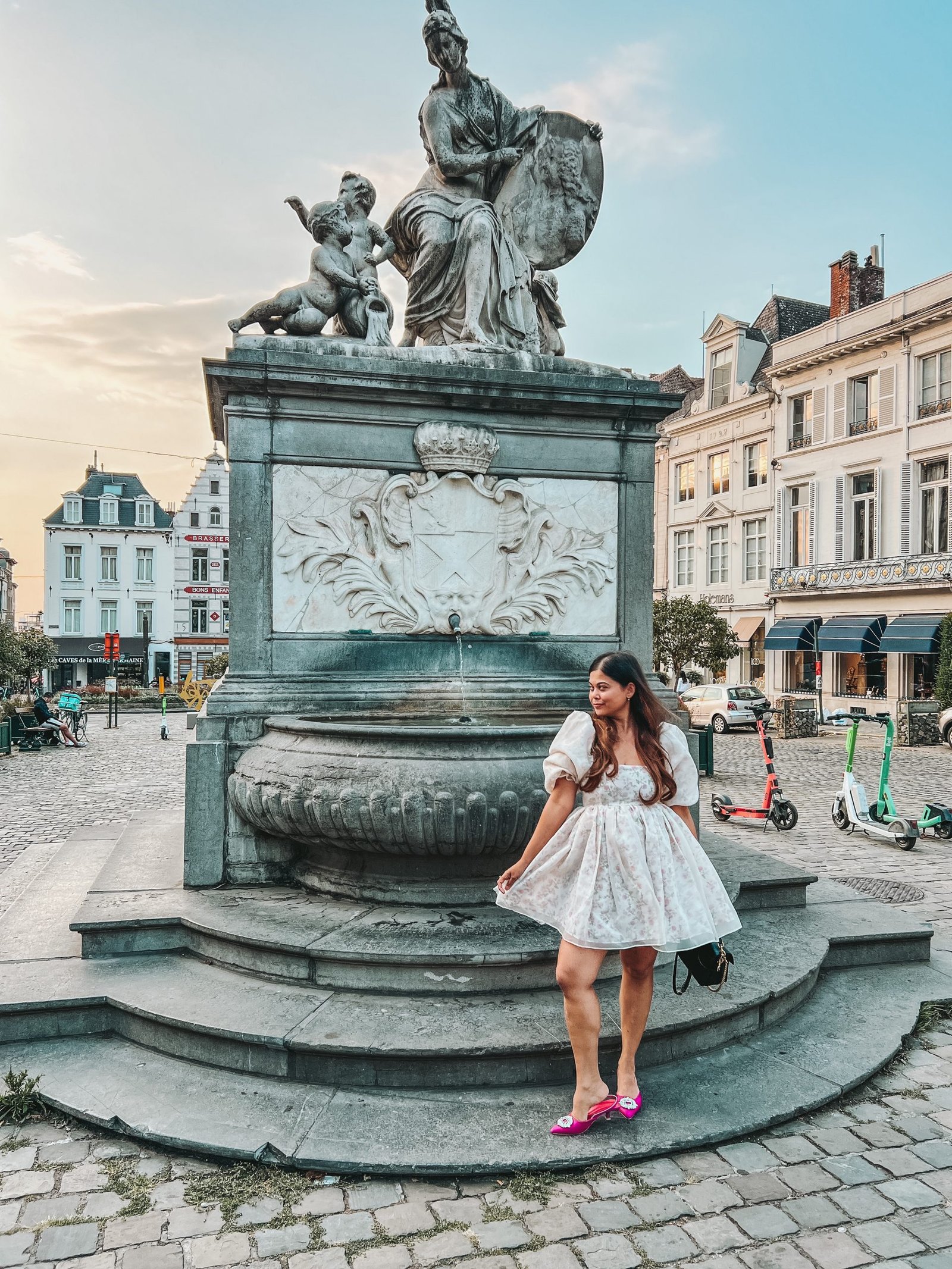 7. Square of Petit Sablon
One of the best-kept neo-renaissance gardens in Brussels; the Square of Petit Sablon, is a beautiful garden with a fountain & sculptures, surrounded by mansions & an ancient church. When I say best-kept, I mean really best-kept because you have a park attendant running around the park telling people to get off the grass! Lucky I preferred to walk around the fountain where there was no grass! But the LOLS I've had watching people ignore the signs that say "no stepping on the grass".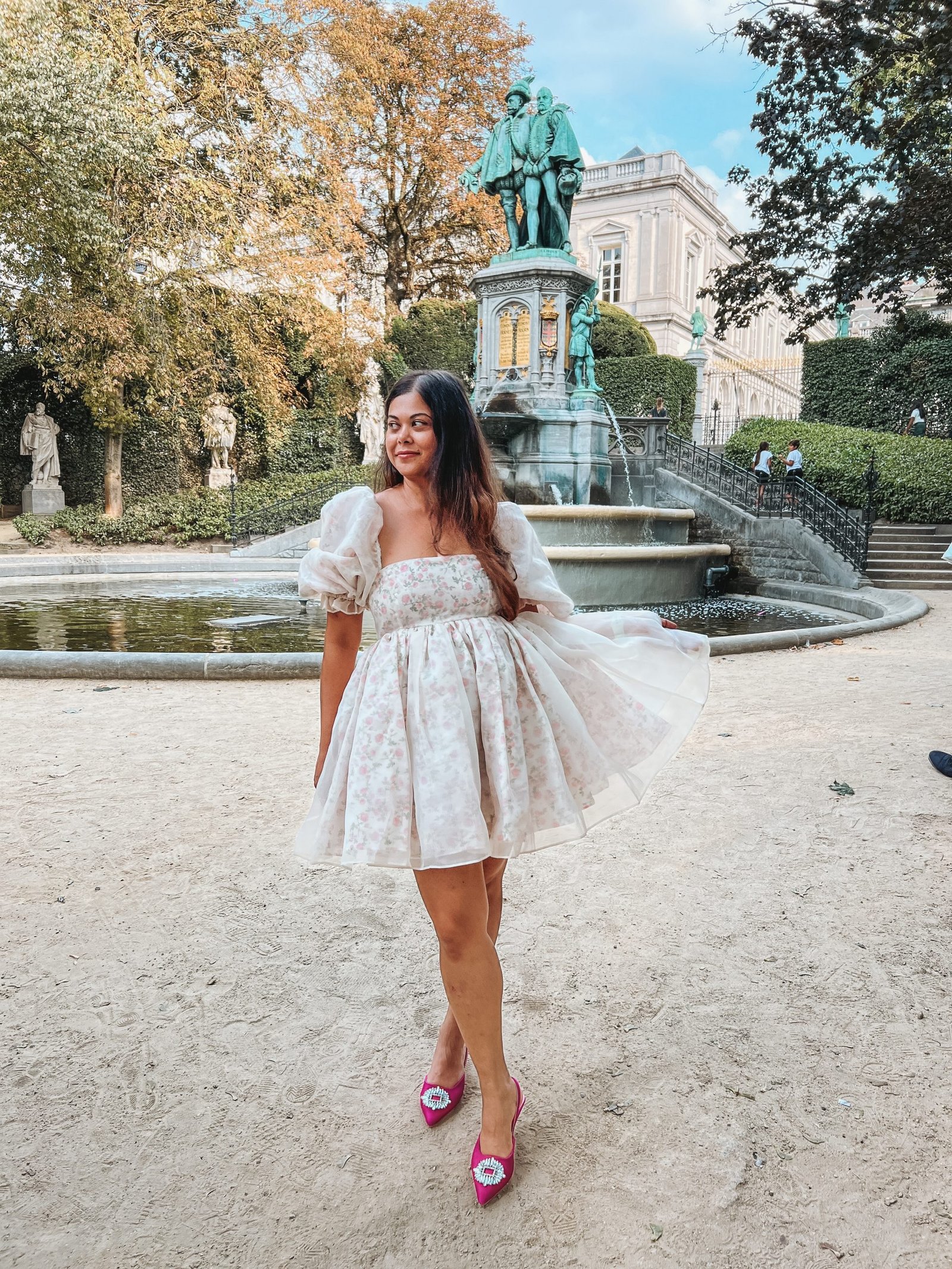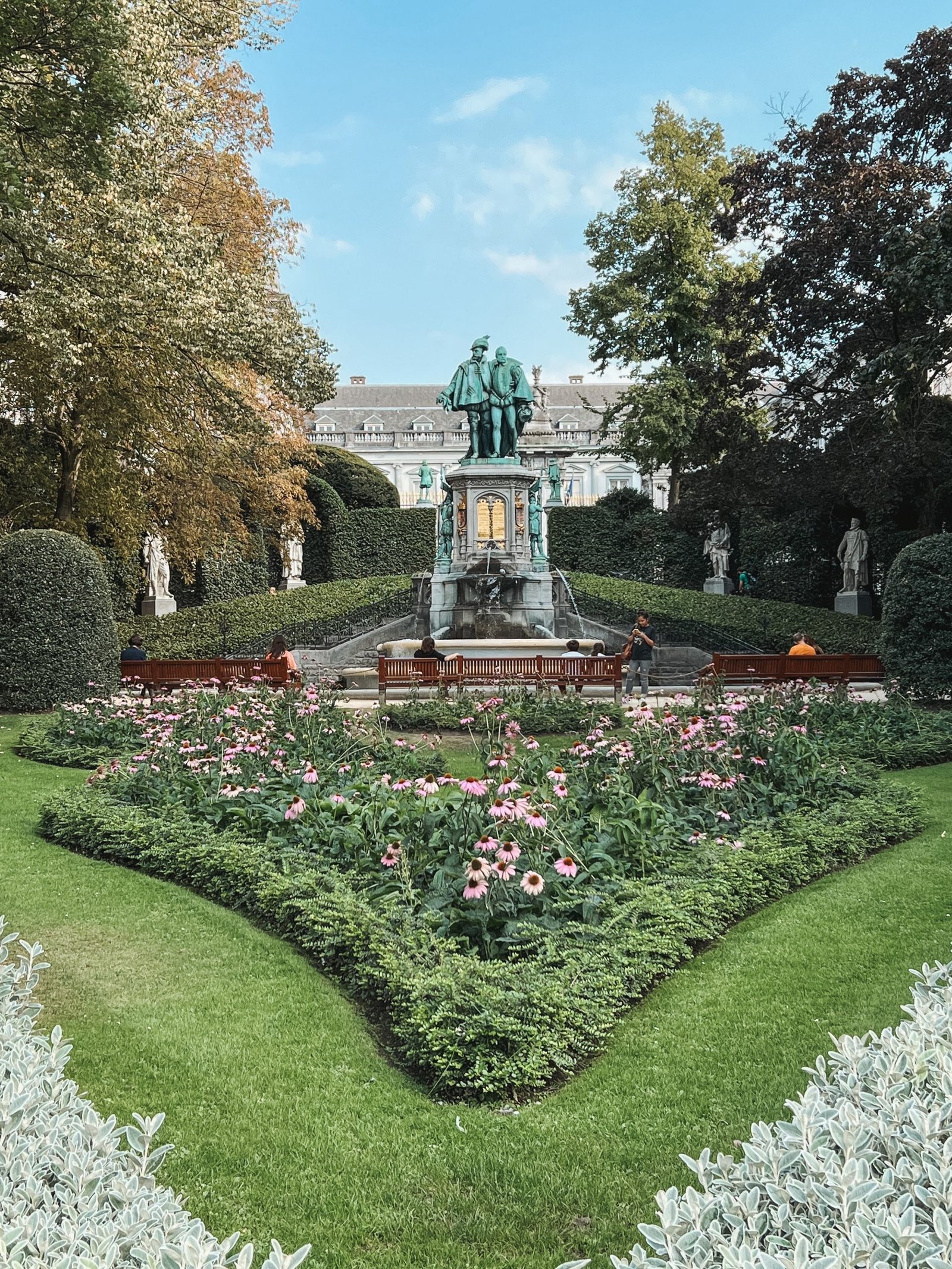 8. Church of Our Lady of Victories at the Sablon
So from the Square of Petit Sablon park, you have this fantastic angle of the Church of Our Lady of Victories. I would highly recommend capturing the church from here as the street outside is very busy, even in the early hours of the morning. However, from inside the park, you can pretty much avoid capturing the traffic and still get the whole church building. Glorious!
9. The Palace of Justice of Brussels
The Palace of Justice of Brussels or Law Courts of Brussels is a courthouse in Brussels, Belgium. It is currently under renovation so we couldn't go inside but the building itself is larger than life. I was so amazed by the sheer scale of it. It is highly recommended to visit to take some pictures.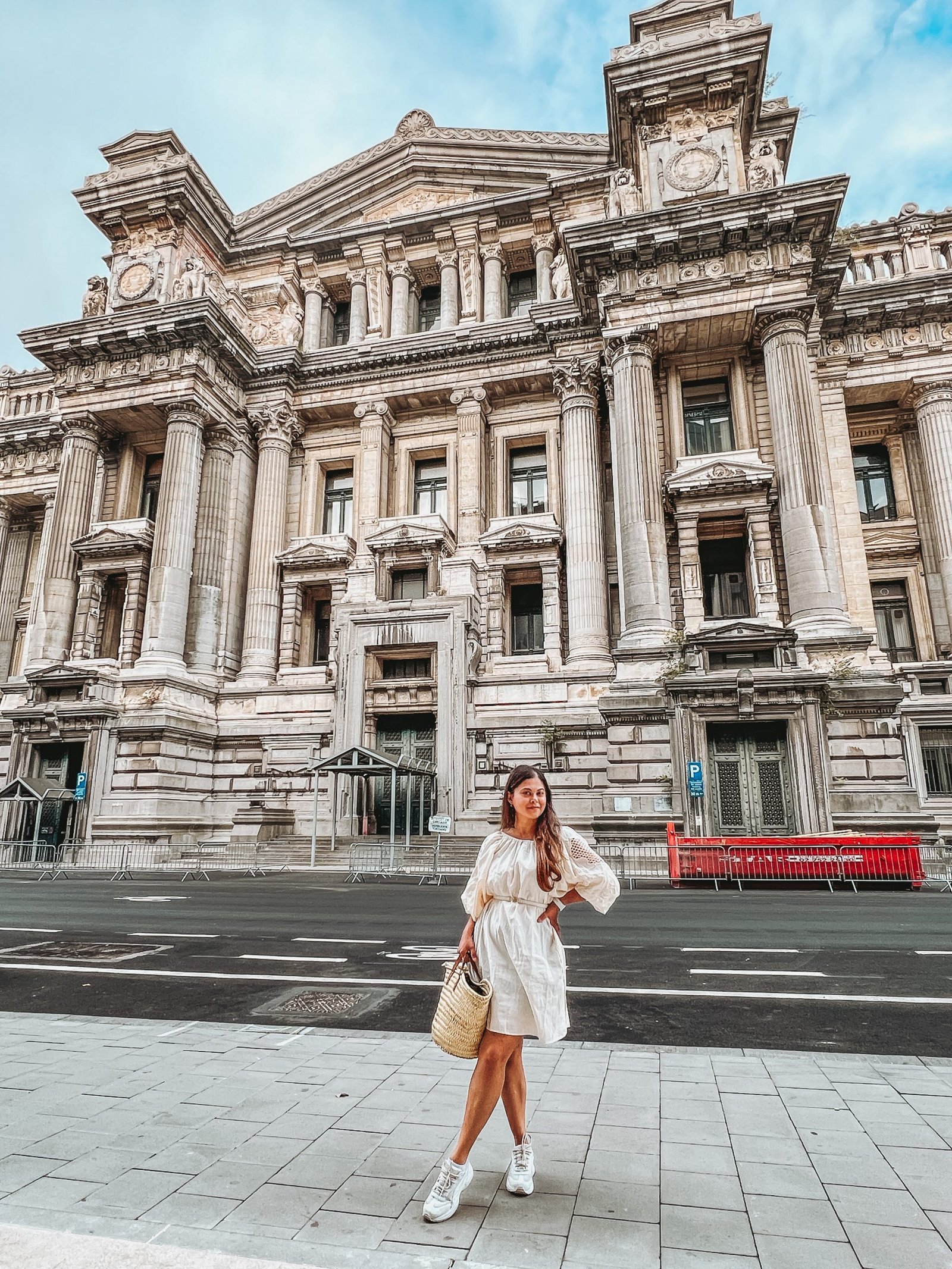 10. The View Grande Roue Bruxelles (Giant wheel)
Right next to the Palace of Justice is a brilliant viewpoint with a Ferris wheel that you can sit in. This is highly recommended as the views are most amazing and the ride itself is so lovely.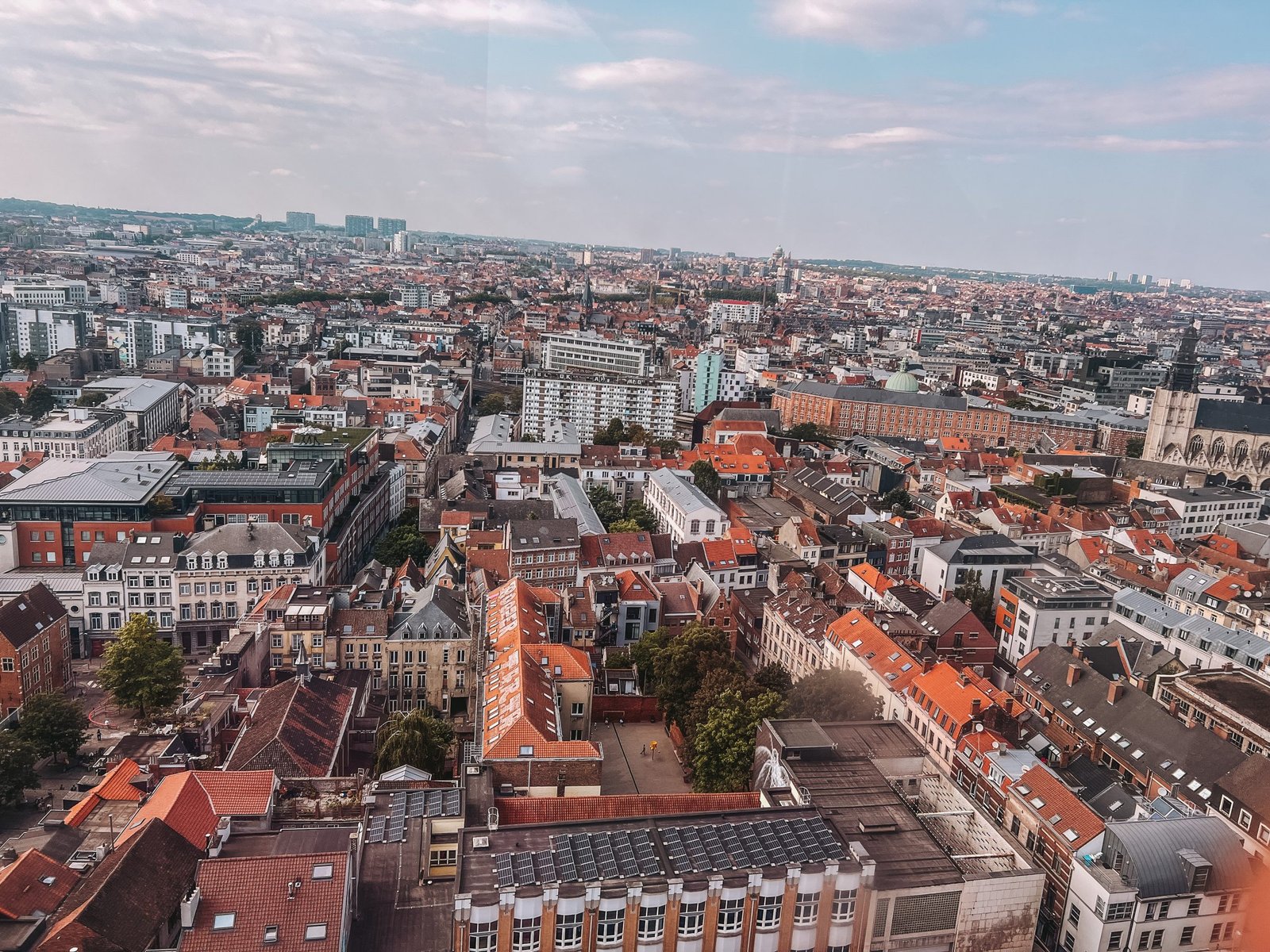 11. Poechenellekelder, Rue du Chene
One of the prettiest streets in Brussels is right next to the Manneken Piss statue, it's called Rue du Chene. On this street, you will find a very arty cafe bar called the Poechenellekelder. The cafe bar is pretty unusual like you have entered the puppet museum. They have an elaborate beer and cheese menu and they offer indoor and outdoor seating. However, the outside of the building is so cool, that it's hard to miss. The whole street of Rue du Chene is so picturesque, you won't regret it.
12. Atomium
Atomium is a spectacular landmark building in the Heysel area of Brussels. Think of this as "the Shard" of Brussels, it's tall, it's got views but it's also got some museums inside it. Atomium is literally a building that looks like the structure of the atom. Even if you don't pay to go up to see the views, it's worth a visit to see from the outside.
13. Mini Europe
Right next to Atomium, is the glorious world of mini monuments – Mini Europe. A must-visit in my books! The buildings are interactive, with moving boats and moving people and objects. We had the best time there.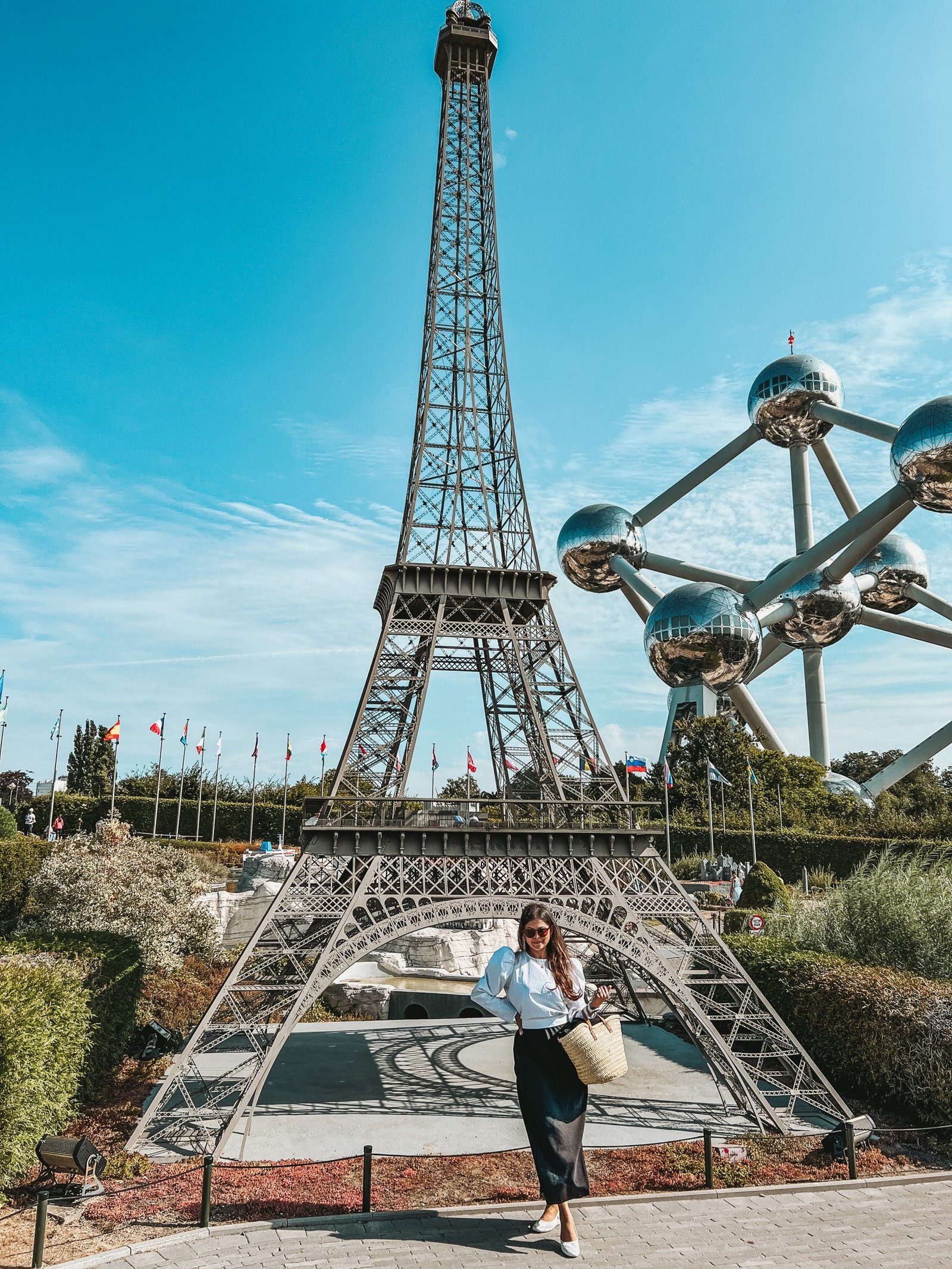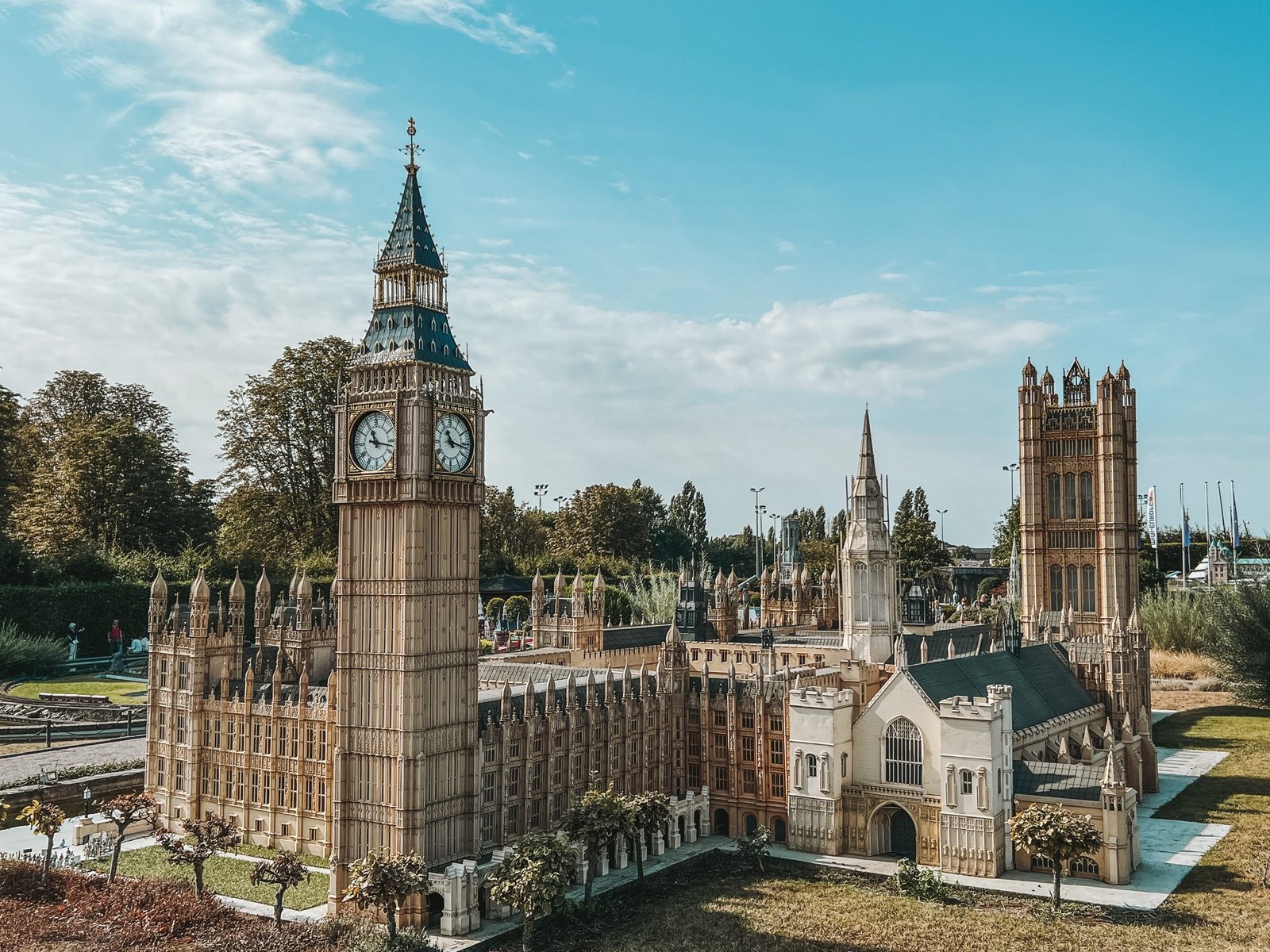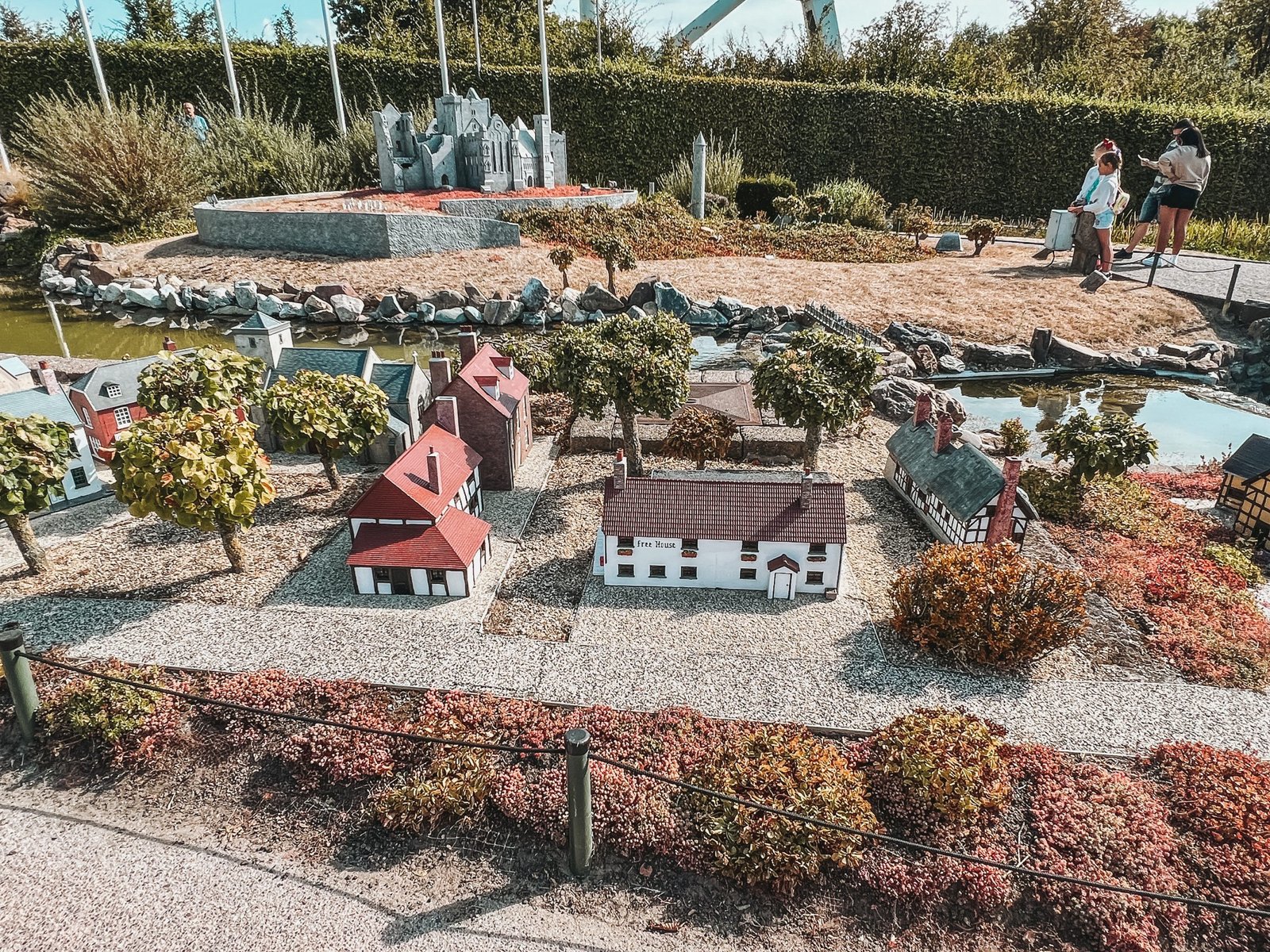 With that, I conclude my post about a list of things to do in Brussels, Belgium. I think each and every one of these places is pretty instagrammable. If you are visiting Belgium 2 days are more than enough to explore this spectacular city.
I really want to thank you for reading "Colour me in style" and for sticking with me so far. I will be back next week with some more exciting posts.
Au revoir
Pooja