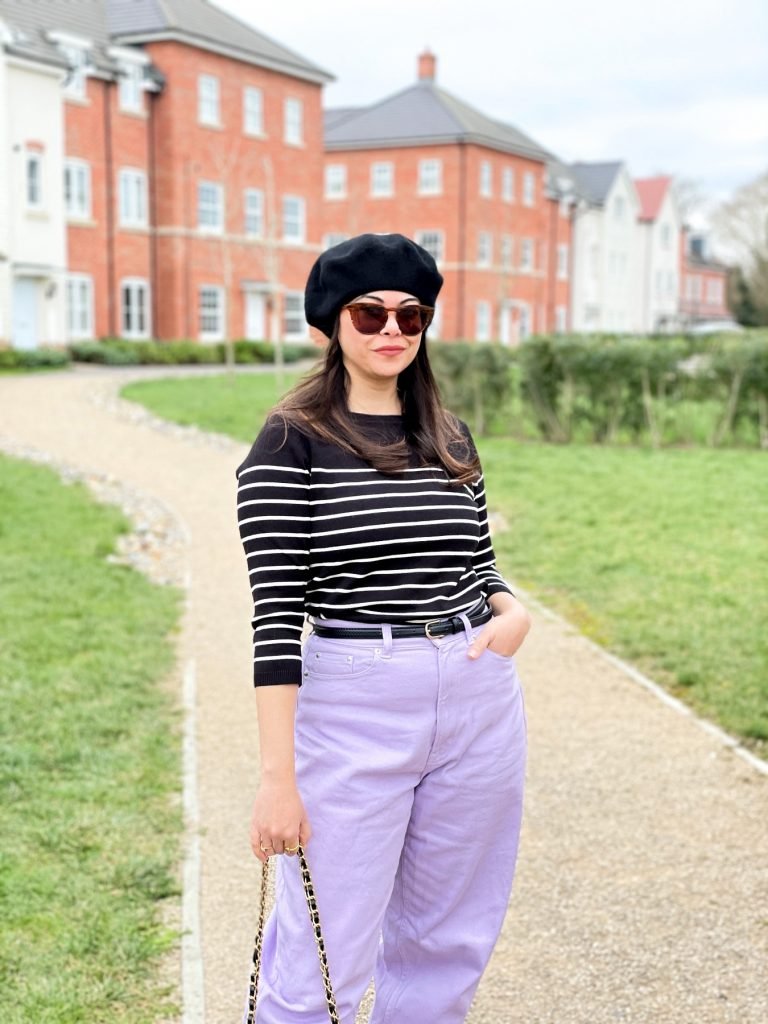 Hello and welcome back! I am so glad you stuck around to read my blog. In today's post, I explore the possibility of embracing mom jeans without feeling out of place. The humble mom jeans are baggy, comfortable and versatile. Mom jeans are just turning out to be a major style statement right now. Everyone from Gigi Hadid to Haley Bieber is wearing one. So are you?
What was once a new mum's staple is now an everyday wardrobe essential for all ages. A mom jeans is cinched at the waist and has baggy legs. whether you are heading out to a brunch with your friends or visiting a library with your little one mom jeans will not disappoint.
For my look today I wanted to create a bit of spring / summer feel so I picked up these rather cool pair of lavender loose fit mom jeans from H&M which are just perfect to transition into spring.
I am wearing a simple striped boat neck jumper also from H&M (now on sale) with all black accessories and black boots to make the lavender pop.
Because these jeans have a wide leg and they look quite baggy it is always nice to pair them with a fitted top. They would really look lovely with a halter bodysuit.
Btw don't be fooled by my happy face it was absolutely freezing when these pictures were taken. I was wearing a really baggy and warm coat that didn't make the cut!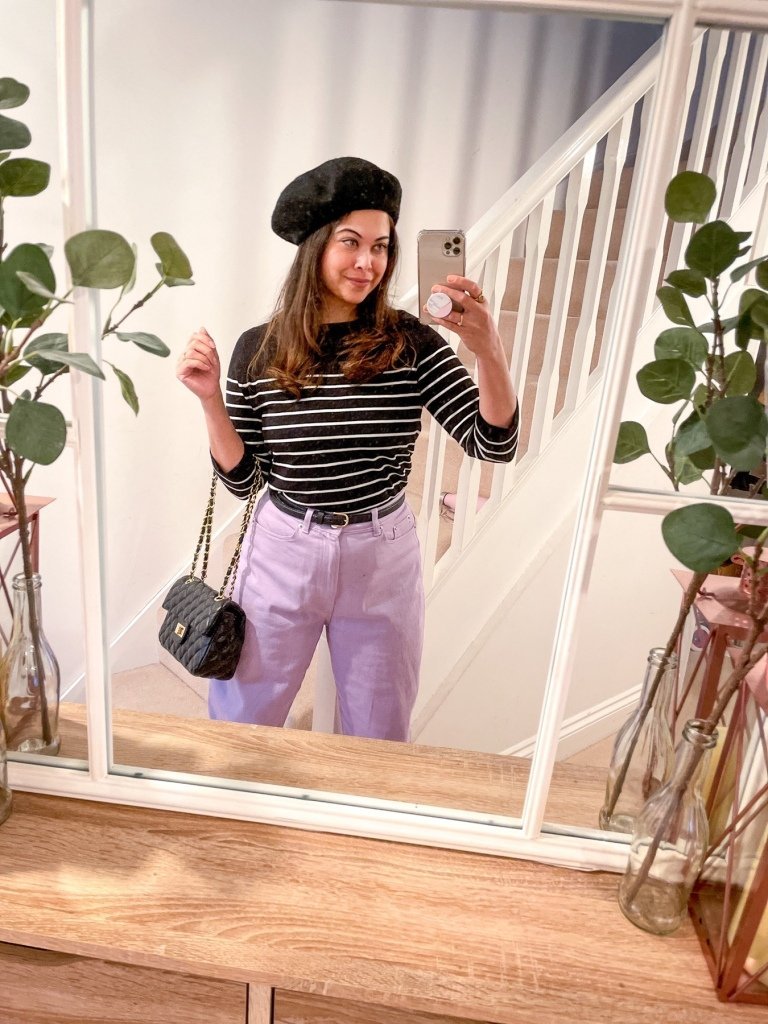 And here I am cosy at home. I am sure you will see more of this mom jeans in the posts to come as I cant wait for spring to arrive. This is such a pretty colour to wear and style.
All the things I am wearing are linked below some of them would be similar ones as items may be out of stock or from previous collections. There are no affiliate links on this post however in future when I do have them I will put a little note here to advise.